News
Catwoman Takes the Spotlight From Batman
Batman #82 makes us wonder if this was really Catwoman's show all along?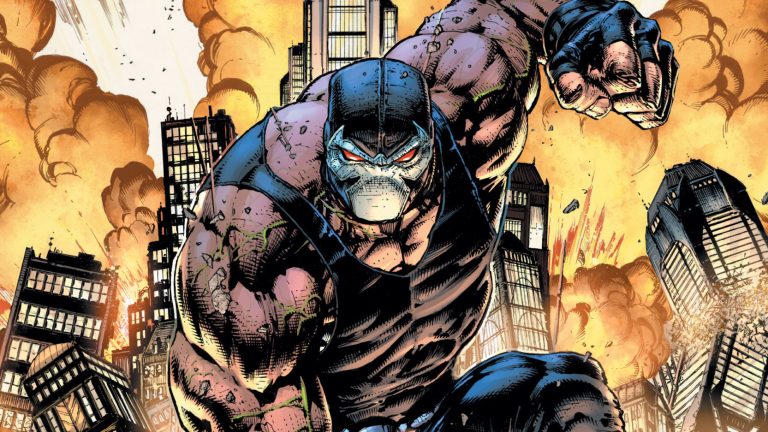 I don't know if saying this is going to be all that controversial, but is it possible that the point of Tom King's entire Batman arc has been Catwoman? I mean, I know that's a silly question – the actual nougat at the center of this run, if I understood Batman Annual #4 correctly, was "Can Batman be happy and be Batman at the same time?" But part of the answer involves Selina, and to put her in a place where she can be part of that answer requires some building first. Spoilers: some of that building happens in Batman #82.
This issue is basically two strands: the fight with Bane, and Flashpoint Batman moving towards his endgame. Like all great fight sequences, it's used to excellent effect here to reveal more about Batman and Bane and Catwoman, and it has a bunch of outstanding callbacks to earlier arcs (especially "I am Suicide" and "I am Bane"). It's also just plain brutal to watch. Mikel Janin has never done a bad issue of Batman, and he's done several great ones. Batman #82 is going to be included in the latter when this run is all accounted for. And his best work comes when he gets to draw Selina.
She gets really mad at one point in this issue. And not a hot, blazing, uncontrolled fury. It's more like a dam bursting, where simmering anger gets a chance to let off some steam. Janin sells so much of this through Selina's face that I found myself gritting my teeth as I was going over that page, feeling sympathy rage with her. It's incredibly well executed. He pulls a couple of other storytelling tricks in the issue to heighten the reading experience – the best one is how he breaks the page grid on a couple of pages to change the pace of the action – and the result is just good comics.
This, by the way, is one of the best things about King's entire run. His Batman story has been engrossing and thoughtful and deeply emotional throughout, but it's also genuinely changed how I read comics. His rigid cadence has made me pay more attention to layouts and the flow of information than I've ever done before, and the fact that I've been thinking about comics this way with a biweekly book for four years plus now means when I'm looking at other comics, I can see the tricks they're using better too. It's legitimately made me better at reading and understanding comic books. Nobody's going to be pulling that quote for a promotional video or anything, but it's an outcome from this long, long storyline that I really appreciate.
Here's what DC has to say about Batman #82
BATMAN #82 written by TOM KINGart by MIKEL JANINacetate cover by DAVID FINCHcard stock variant cover by TRAVIS CHAREST"City of Bane" part eight! Batman and his allies wage war on the City of Bane, but an unexpected turn of events will send everyone reeling. Will there be another death in the family, or can the Dark Knight break Bane's iron grip over Gotham City?ON SALE 11.6.19
And take a look at the predictably gorgeous preview art.