News
Blue Beetle Canceled
The Jaime Reyes/Ted Kord Blue Beetle comic is Rebirth's second cancellation.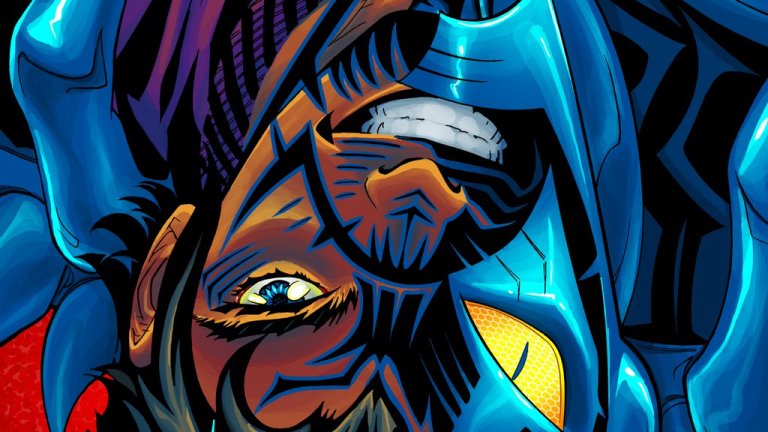 The February comic solicitations are out, and there's some bad news for Jaime Reyes and Ted Kord fans. Blue Beetle,a comic that was vastly better than its position on the sales charts, is wrapping up its run with issue #18.
Here's what the solicit text has to say about the comic:
Written by CHRIS SEBELA Art and cover by SCOTT KOLINS Variant cover by TYLER KIRKHAM Retailers: This issue will ship with two covers. Please see the order form for details. Includes a code for a free digital download of this issue. It's chaos at Kord Industries as Jaime helps Ted install a new A.I. system, only to have it come online and seize control of the facility. Trapped inside the building, Blue Beetle is put to the ultimate test, battling a hostile entity that turns every tool in Ted Kord's inventory into a deadly weapon. With his last school year approaching, Jaime could be taking his final exam.
Kolins should be a superstar. He's an impeccable art mimic who's been great in everything from Annihilationto some great Flashstories to this. And just a quick reminder, in addition to being a very competent comic writer, Chris Sebela is the guy who kickstarted a trip to a clown motel and write a book about it. Jaime has been a great Beetle, in the comics and the movies.
For more on Blue Beetle's next landing spot, stick with Den of Geek!