News
Black Panther Prequel Coming From Marvel
Evan Narcisse and Paul Renaud will look at the history of T'Challa & Wakanda in Rise of the Black Panther.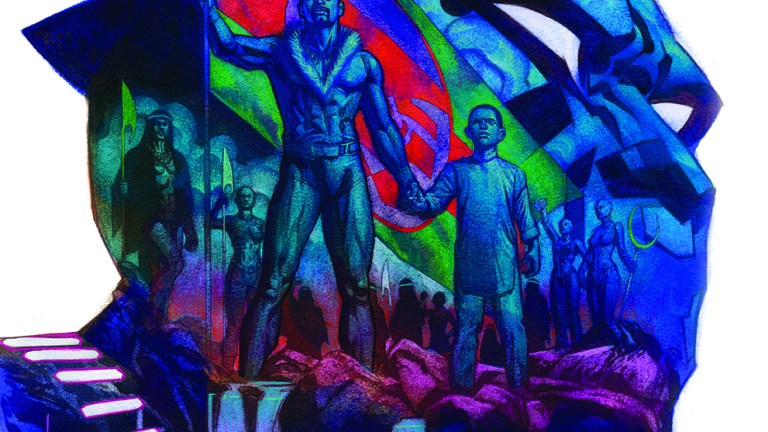 As part of Marvel's gaggle of hype-building announcements ahead of NYCC 2017, Marvel released details of a new book created by a familiar face to comics internet-dwellers.
Evan Narcisse, lately of io9 fame, was announced as the writer of a new prequel of sorts to the hit Black Pantherseries running now. Rise of the Black Pantheris a 6-issue mini starting in January that will take a look at T'Challa's early days leading Wakanda away from its historical isolation, and onto the global stage.
Narcisse's art partner on the book is Paul Renaud (Generations: all the Captains America). Narcisse worked with Ta-Nehisi Coates, writer of the Black Pantherongoing, on the shape of the story. The book will also look at T'Challa's parents – his predecessor as king, T'Chaka, and the mother he never knew.
Narcisse has long been one of the most talented writers about comics on the entire internet. His understanding of the way comics work, his thoughtfulness and his skill at conveying his points made him the envy of many comic observers. He also promised in an interview that there would be panther mechs, so this is an easy one to get excited about.
For more on panther mechs, or for news on any other mechs announced at NYCC 2017, stick with Den of Geek!