News
BLACK AF: America's Sweetheart Expands World Where Only Black People Have Superpowers
The next chapter in the hit Black Mask series is out in November.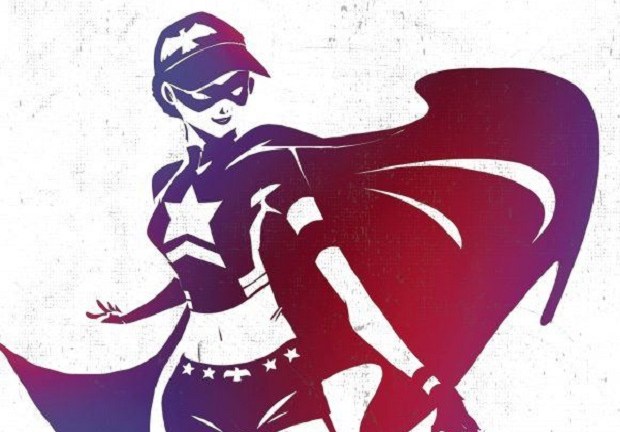 Having just wrapped its first arc, BLACK, the series by Kwanza Osajyefo and Tim Smith 3, had a surprise snuck into the November solicitations. The first "interstitial" chapter first mentioned by the creative team in an interview with Den of Geek earlier this year will be in readers' hands three months after the first chapter concluded.
BLACK AF: America's Sweetheartis written by Osajyefo, with art from newcomer Jennifer Johnson and a cover from Sho Murase. Here's the solicitation text for the book, and a hearty SPOILER WARNING if you haven't finished BLACK #6 yet:
Can a black woman be America's first superhero? Eli Franklin is a 15-year-old girl living in rural Montana-and she just happens to be the most powerful person on the planet. In the aftermath of the world learning that only black people have superpowers, Eli makes her debut as the superhero Good Girl, on a mission to help people and quell the fear of empowered blacks. When a super-terrorist threatens to take away everything Eli has worked toward, will donning a patriotic costume be enough for her to find acceptance?
This looks to follow directly on the heels of the conclusion of the first series, where the world was made aware that there was a shadow war going on between different factions of superheroes; that the government was one of those factions; and that only black people could have super powers. The issue, while textually upbeat, was in actuality bleak as all hell. The fact that the vast majority of mutants can "pass" moves some of the horror of being subject to the kind of hatred that the X-Men saw into the background. The conclusion of BLACKmoves that back to the foreground. In conclusion, this is really good storytelling.
BLACK AFmarks Jennifer Johnson's first foray into comics. She is a game designer and illustrator, who previously worked as Art Director for Disco Is Dead, a co-op buddy cop arcade game. You can see more of her work here. Spoilers: it's real good.
BLACK AF:America's Sweetheartis an 84-page graphic novel from Black Mask Studios due out in November, 2017. 
Read and download the full Den of Geek Special Edition magazine here!