News
Betty & Veronica: Vixens Takes Riverdale on the Road
Your first look at issue 4, plus Jamie Lee Rotante names her favorite moments in the comic to date.
Betty and Veronica: Vixens is Archie Comics' latest attempt to place its well-established characters in unfamiliar environments and situations. (A creative move established by Afterlife with Archie and continued in wildly enjoyable titles like Chilling Adventures of Sabrina, The Archies, and Jughead: The Hunger). By recontextualizing Betty and Veronica as badass bikers, writer Jamie Lee Rotante and artist Eva Cabrera — the first all-female creative team in Archie's history — have shown that the titular sometimes frenemies work best when they are banding together in an attempt to rid Riverdale of their rival gang, the Serpents.
In anticipation of the release of the comic's fourth issue next month, Jamie Lee Rotante exclusively shared with Den of Geek her favorite moments of the series to date. Here's what she had to say:
Writing Betty & Veronica: Vixens has been a dream come true—not only do I get to add to the pantheon of amazing comics featuring two of America's most beloved fictional characters, but I get to have fun while doing it! I've been lucky to work with a team of talented, professional women who help make this dream a reality month after month, who all work together to make every scene look and read way better than it ever did in my head. With that said, here are a few of my personal favorite moments from issues #1-3 of Betty & Veronica: Vixens.

1 – Who the Hell Said Anything About Boys?  (From issue #1)

Where it all began! I wanted to make this scene as impactful as possible—prior to this we learn that not only do Betty and Veronica envision the same future for Riverdale, and all the women in it, but they both harbor a shared secret: a love of motorcycles! When Betty decides it's time the ladies took back Riverdale, Veronica's response is priceless—and Eva's art totally delivered to make this moment unforgettable!

2 – Toni's Mean Right Hook  (From issue #3)

While Vixens is a lot of fun and action set in a fictitious universe, I also wanted it to incorporate some real-world elements and struggles. Unfortunately, we live in a pretty divided time and while I was writing this, some ugly truths were coming to light in our country. Violence isn't necessarily the answer to our real-world problems, but badass Toni Topaz delivering a punch in the face to a hatred-spewing gang member was satisfying to write and to see come to life.

3 – Cat-Caller Gets Clawed (From issue #2)

Toni Topaz has been one of my favorite new Archie characters since her first appearance way back in Jughead Double Digest #176. She's tough, witty, and doesn't care what other people think of her. I knew from the start I wanted her to be a part of Vixens as the no-nonsense, all-business tough one. I had always thought it would be interesting to see swift justice delivered to a cat caller who oversteps his boundaries—extreme? Maybe. Entertaining as hell? Totally.

4 – Jock Gets Dunked (From issue 3)

There are a lot of great moments in Vixens #3 and this montage was particularly gratifying to write. Again not shying away from some gritty stuff that happens to women on a daily basis—the Vixens (under the tutelage of classic character Bubbles McBounce—another favorite of mine to write!) dole out some vigilante justice throughout Riverdale. Making an entitled jock suffer for his misdeeds with a little bit of waterboarding may not be the realistic answer to an overlying problem, but again, satisfies in the moment. It also leads into a question the Vixens will come across throughout their journey: Do small victories really help resolve the bigger problems at play?

5 – What's Evelyn's Deal? (From issues 2 and 3)

Ok, this one's not one moment, but a couple featuring Vixens member Evelyn Evernever. Evelyn's a classic character that's appeared rarely since her heyday in the Little Archie series. Her lack of development since being a kid made her the perfect character to serve as sort of a blank slate to work with—and every good team needs its wild card. That's Evelyn—no one knows where she's been, what she's done, or even really who she is—but she's all-in, all the time. I have a blast writing this character and I can't wait for everyone to see the crazy stuff she gets into moving forward!

Well, those are some of my favorite moments—I hope everyone enjoys reading the series as much as I do writing it, and that readers have their own favorite moments, too!
Here's an exclusive look at the art for issue 4 by Eva Cabrera and colorist Elaina Unger: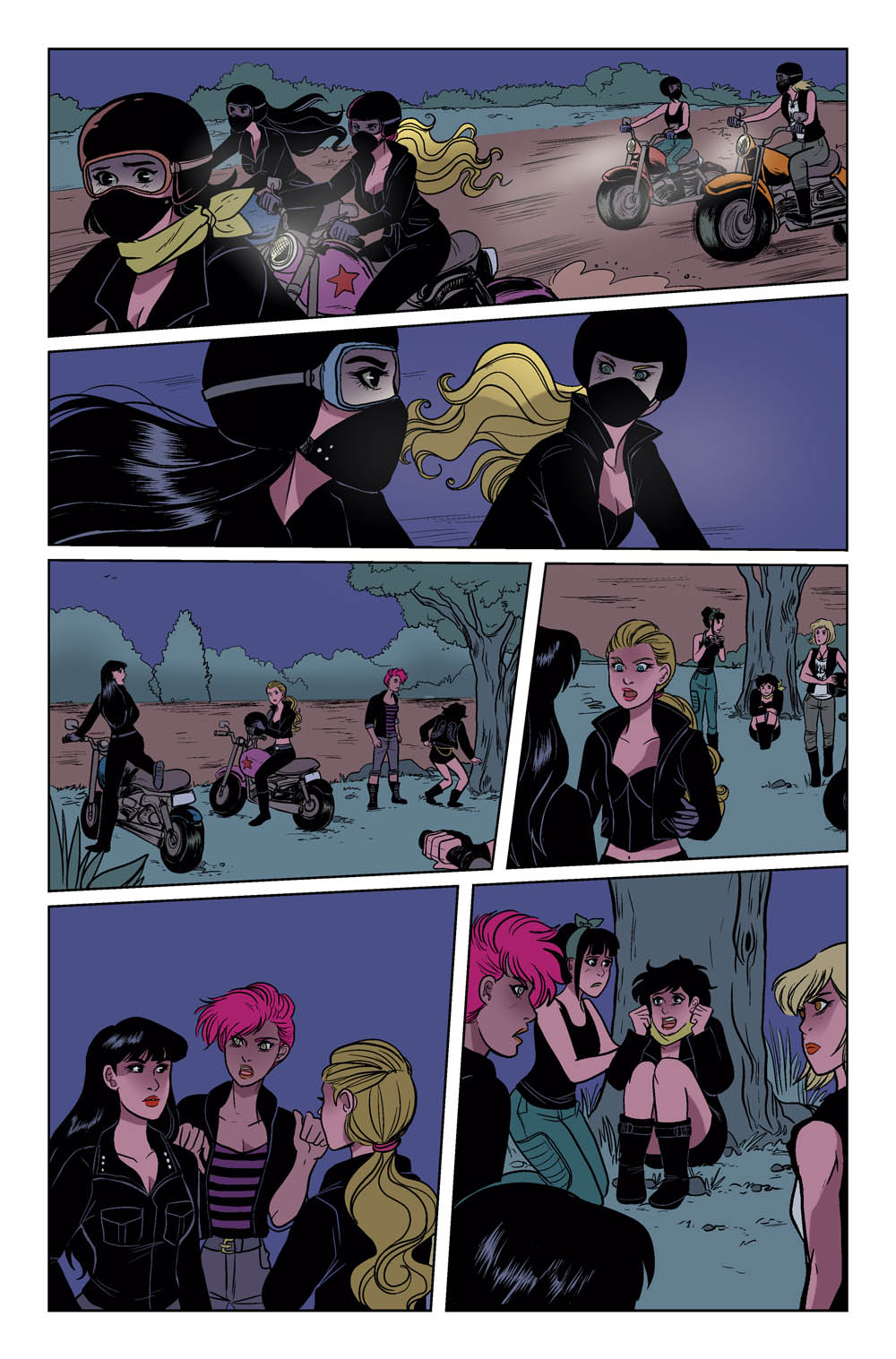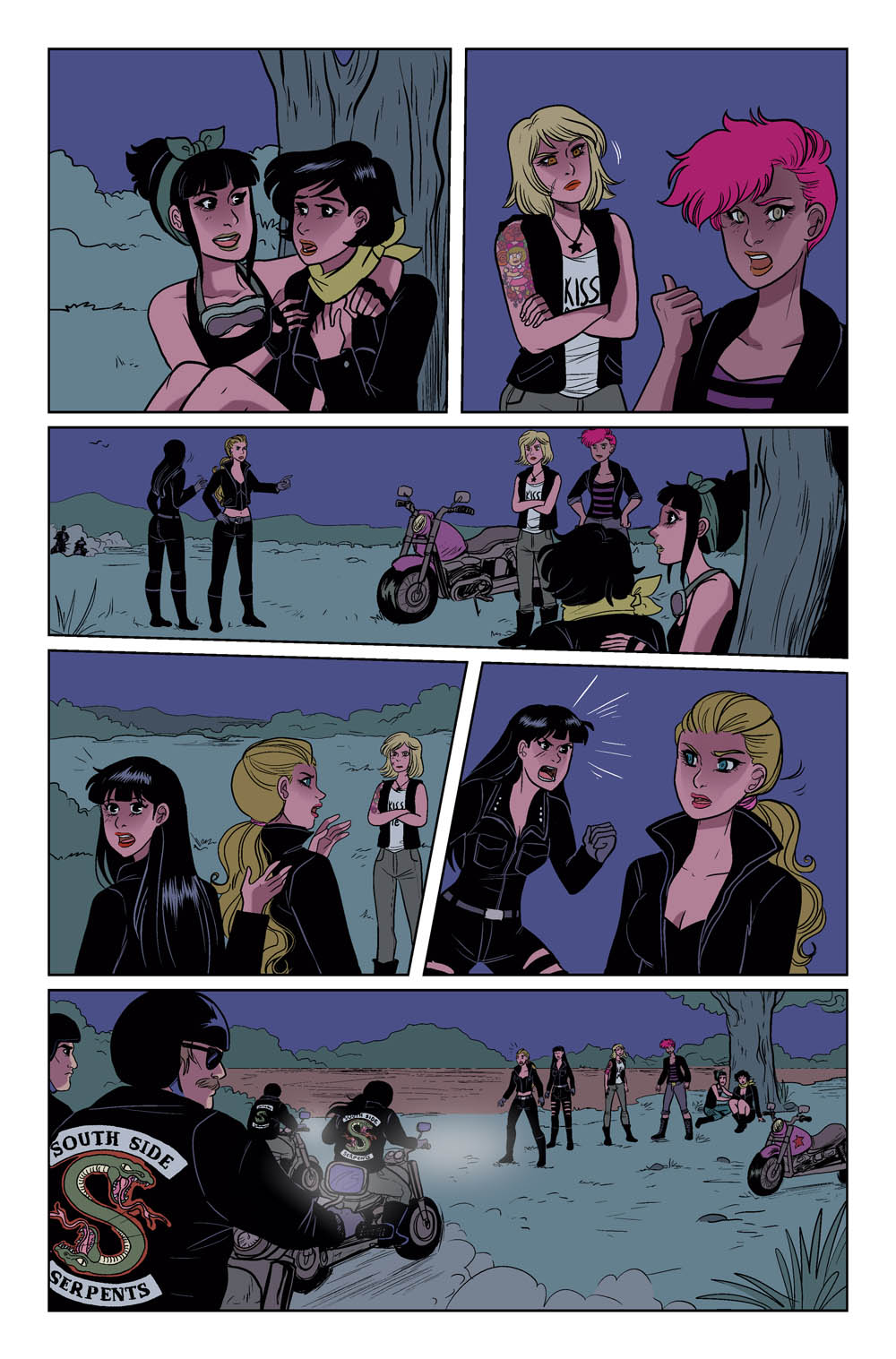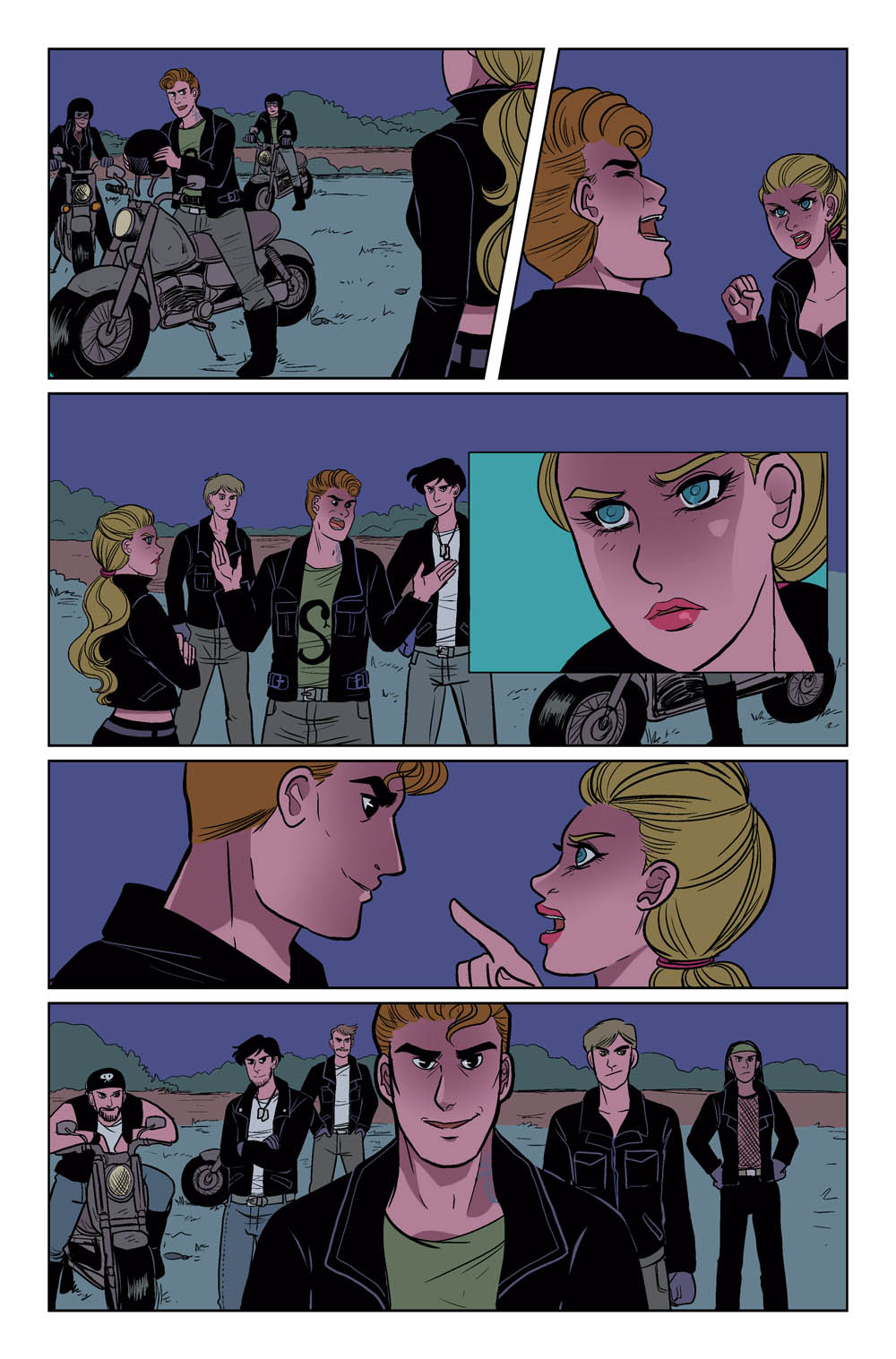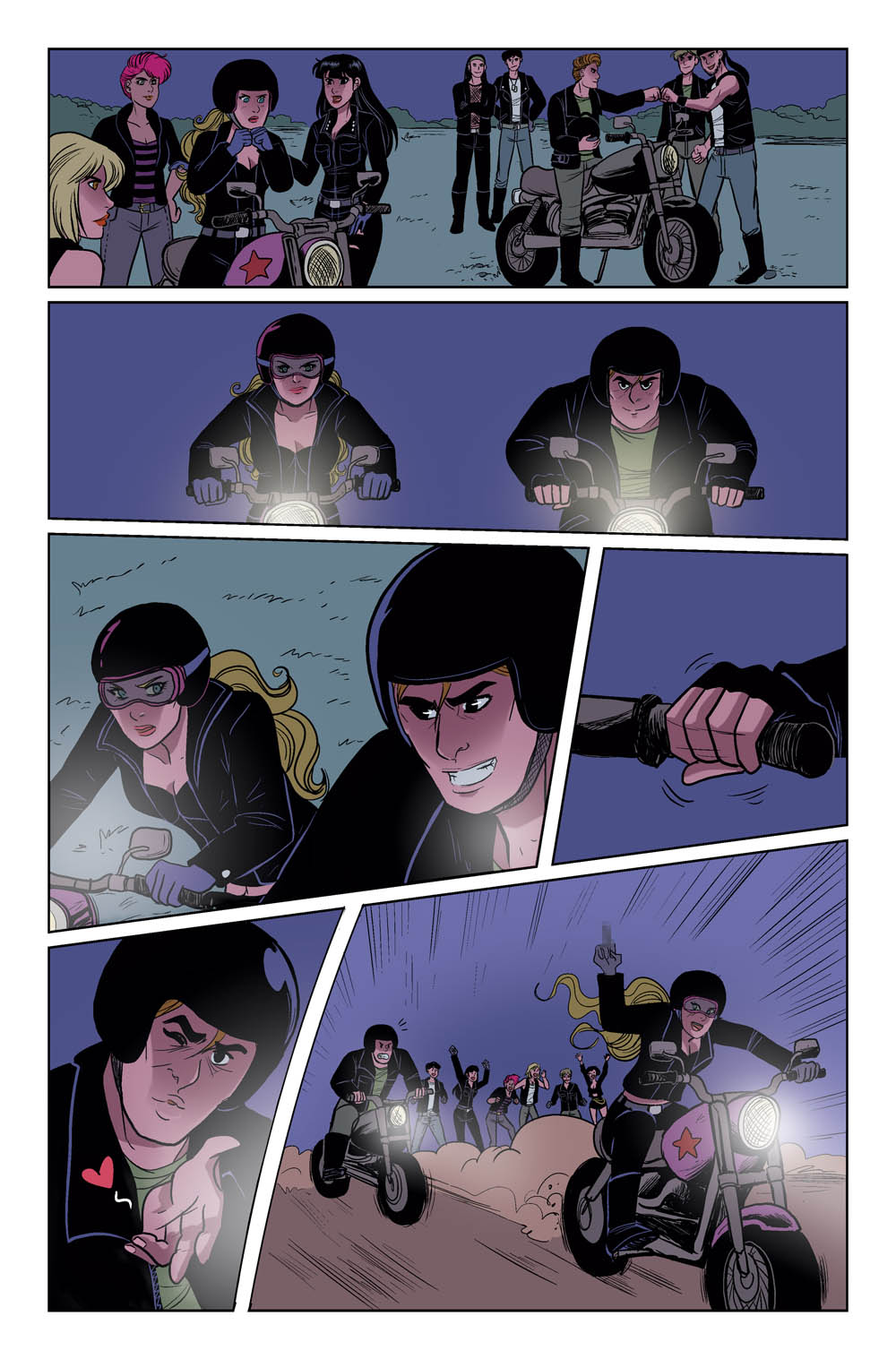 Betty & Veronica: Vixens issue 4 — featuring the Vixens vs. the Serpents in a battle in which all of Riverdale is at stake — hits stores on February 28th.