News
Benedict Cumberbatch is Doctor Strange
Benedict Cumberbatch has been cast as Doctor Strange in the upcoming Marvel movie.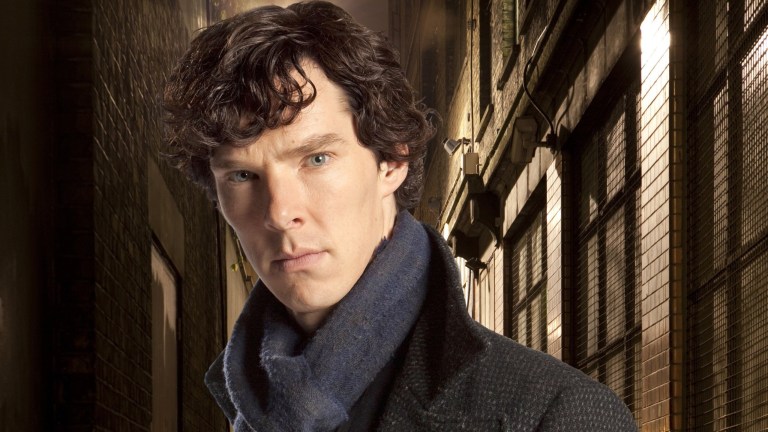 After weeks, months, and perhaps a lifetime for some fans, we now know who will be playing Marvel's Doctor Strange…and it's Benedict Cumberbatch. Yes, one of the earliest names in the rumor mill turns out to have been the most fortuitous since the Eye of Agamotto has smiled on the popular British actor.
As first broken by Deadline, Cumberbatch has been approached by Marvel Studios to play a role that is of an utmost priority for Marvel, especially since principal photography is slated to begin with the new calendar year in 2015. Cumberbatch, who was first attached as a rumor to the project in July, was ultimately passed over in favor of Joaquin Phoenix, whom Marvel entered negotiations with around the time of San Diego Comic-Con. However, Phoenix's ultimate reluctance to commit to a six-picture deal is likely what caused those plans to finally go the way of Dormammu for the studio.
After it became clear that Phoenix would not be donning the velvety cape for protection from the spirit realm, there has been an endless amount of speculation about who will play the part, including names like Ethan Hawke, Tom Hardy, and Ryan Gosling being bandied around. However, it would seem that Marvel has swung back to a name that the fan community knows well: Mr. Cumberbatch.
Cumberbatch, who is most well known to his legion of fans as the (best) modern day television Sherlock Holmes, as seen on BBC's annual Sherlock event, has been attached to nearly every superhero film casting rumor mill since that series' 2010 debut. He also has memorably appeared as Khan in Star Trek Into Darkness and is the voice of Smaug in The Hobbit films. However, he also is one of the most sought out actors currently working by more than just the fanboy set and is only now in the early stages of a long Oscar season campaign due to his much buzzed about performance as Alan Turing in next month's The Imitation Game.
Landing Cumberbatch for the project is a major get for Marvel Studios and Disney beyond filling in its lead actor for a major upcoming film. Suffering some bad press as of late as a studio that has trouble with "artists" given Edgar Wright's directorial exit on Ant-Man and Phoenix's aforementioned reluctance, Cumberbatch's respect as film, stage, and television actor (he's fantastic as Frankenstein's Monster, for the record) would do much to elevate the profile for a film that is expected to be a centerpiece for Marvel's Phase 3 and onwards strategy.
Doctor Strange is being directed by Scott Derrickson, the filmmaker behind Sinister and The Exorcism of Emily Rose. The film is also being scripted by Jon Spaihts (Prometheus).
Like us on Facebook and follow us on Twitter for all news updates related to the world of geek. And Google+, if that's your thing!