News
Ben Affleck, Batman, and the need to reserve judgement
One piece of casting news does not a movie make, argues Simon, as Ben Affleck's casting as Batman sets the internet ablaze...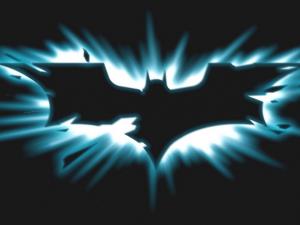 This morning, we set our alarm to allow ourselves a brash extra 15 minutes in bed. Predictably, this happened on the day when Warner Bros decided to announce its choice as the new big screen Batman. As you probably well know by now, Ben Affleck has been chosen to take over the cape and cowl from Christian Bale. The actor will take on the role in 2015's Batman/Superman movie, and if the plan goes ahead for a 2017 Justice League picture, you can conclude he'll be in that too. Barring a major disaster, he's Batman for a good five years at least, probably more.
One side effect of the extra 15 minutes of snoozing was that by the time we got to the news, it seemed as if a chunk of the internet had already decided that this was the worst casting news ever. That Affleck was a terrible choice, that Warner Bros might as well have called back George Clooney. That Batman was ruined.
The Backlash
People have the right to constructive criticism, of course, and the reaction to Affleck's casting – and the casting of a Batman was always going to be contentious anyway – does seem to factor in that this was something of a surprise. He'd been linked – warmly – with directing the Justice League movie at one stage, but few of us saw him actually getting the Batman role as well.
So let's deal with the initial wave of negativity first. Batman on screen has been here before. When Michael Keaton was cast by Tim Burton to be Batman for his 1989 movie, even before the days of the internet, there was an uproar of sorts. That people were going to boycott the movie, because Keaton was completely wrong for the role. Turned out, he proved them wrong, and to many, he's as good a big screen Batman as we've seen.
Then there's Heath Ledger. The internet absolutely was around when the late actor was cast as the Joker by Christopher Nolan in The Dark Knight, and the initial reaction to that news was not positive. That is a bit of an understatement, in fact. Have a search around, and there are still traces of just how badly the news went down. Ledger would go on to win an Oscar for the role, and create one of the definitive big screen villains of recent times, comic book movie based or not.
When any piece of major casting or personnel news on a movie is announced in the modern era, it does inevitably seem that there's a rush on in small quarters to be the first to slam it. And whilst you may or may not be keen on the idea of Ben Affleck taking on Batman, surely the least the man deserves is a chance.
The Affleck Factor
It's not as if Affleck hasn't been putting in some increasingly interesting acting performances. His leading man status was cemented back in the Jack Ryan movie, The Sum Of All Fears, which continues to stand up as a quality contemporary thriller. But take a look at his work portraying one-time Superman George Reeves in 2006's Hollywoodland. There's a strength and control to that performance for which he didn't get enough credit (it does also mean that Affleck has come the closest to playing both Batman and Superman on the big screen).
Furthermore, whilst it's his movie directing of late that's won him plaudits (and an Oscar), he took the lead role too in Argo, and delivered impressive work in front of the camera as well. See also the likes of State Of Play, The Town and the underappreciated The Company Men. He might not be Ryan Gosling, but Affleck has quietly been impressing as an actor, and maturing as one too. To write him off because he was the lead in a not brilliant Daredevil movie is, we'd argue, just a little disingenuous, and overlooks some of his more recent work. He's a far better actor now. And he wasn't a bad one then (look at Changing Lanes for proof).
Where Affleck ultimately takes Batman remains to be seen, but he's an interesting choice, and one who can take the character towards material that'd be fascinating to see explored on screen. Affleck is 41 now, which already means that we've avoided the trend of a reboot and a young actor to appeal to a lower age demographic. If he stays in the role for a decade or so, then might the eventual standalone Batman movies now be willing to explore the comic book stories where Batman is in his 50s, and struggling not just with the villains of the world, but the limits of his own body?
Even as it stands now, that he's a good decade older than Henry Cavill hopefully provides something that David S Goyer and Zack Snyder will explore in the story they ultimately bring to the screen.
Judgment
Where the story of this particular Batman and Bruce Wayne goes remains to be seen. For now, the lesson that's been taught many times over surely needs to be followed. Whilst there are many in the world who may not go on to like what Ben Affleck does with the role, and may not like the idea of him being Batman, at the very least wait until his work in the movie has been seen before judgment is called.
For whilst there's a small part of us that would have liked to see the role go to a lesser known face, we've a sneaking suspicion that, contrary to some of the negativity surrounding his casting, Ben Affleck might just surprise a few people. And not for the first time. While there's no law saying you have to be happy or sad about the casting of Affleck, it surely makes sense to give the man a chance…
Batman/Superman will be on movie theater screens, whatever it ends up being called, in July 2015.