News
New Batman Writer Revealed for 2020
Former Detective Comics scribe James Tynion IV will take over as the writer of DC's Batman series in 2020, with Tony S. Daniel on art.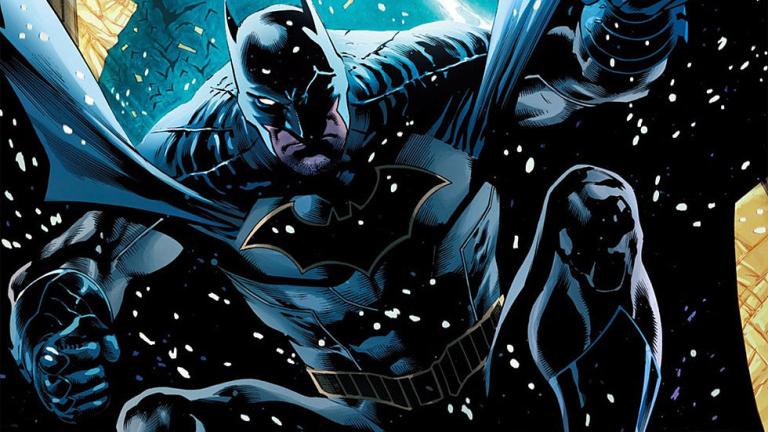 DC Comics has revealed who will be taking over as writer of its flagship Batman book after Tom King closes out his run at the end of this year. It's none of other than James Tynion IV, a Detective Comics veteran who has also been writing Batman backup stories, fill-in issues, and annuals since 2012. Tynion was also one of the masterminds behind the Batman Eternal and Batman and Robin Eternal weeklies. Currently, he's collaborating with Scott Snyder on Justice League and the big Year of the Villain crossover event.
Tynion's run will begin with issue #86, which will arrive on Jan. 8. There are no details on the new arc just yet, but we wouldn't be surprised if DC reveals a bit more about the book at this year's NYCC. DC previously announced that Batman will begin to ship monthly in 2020, bringing an end to the bi-weekly schedule first put in place during the Rebirth relaunch. 
"I loved writing stories for [Batman] Eternal, Detective Comics, and even Batman/Teenage Mutant Ninja Turtles, but my desire to tell a Batman story, one focusing solely on Bruce Wayne instead of an ensemble, is what drove me back to the Batcave," Tynion said in a press release. "I want to dig deep into the Bat himself and tell an epic story that pushes him to his absolute limits. I want to tell a Batman story like the kinds I grew up loving, one that embraces the horror and gothic elegance of Gotham and dives deep into Batman's greatest villains."
Tynion has a clear love of '90s Batman continuity, especially when it comes to characters like Tim Drake, Spoiler, and Cassandra Cain. His run on Detective Comics, which he approached as a Bat family team book, was loaded with nods to the era that brought us big crossover events like Knightfall and No Man's Land. Tynion's work on New 52 Batman — including two fun annuals and the series' excellent final issue — is also not to be missed. 
Read More: Why Batman Still Matters 80 Years Later
Joining Tynion is the veteran art team of Tony S. Daniel on pencils, Danny Miki on inks, and Tomeu Morey on colors. Daniel, of course, has been doing brilliant Batman work since the Grant Morrison era and is currently one of the main artists on King's run. He'll undoubtedly provide a nice visual continuity when DC hands over the keys to the Batcave to Tynion. Meanwhile, Miki was the inker for much of Snyder and Greg Capullo's critically-acclaimed run during the New 52, and Morey's color work is all over New 52 Detective Comics.
"I've been fortunate to have contributed quite a bit of my work to Batman over the last twelve years, from working with Grant Morrison on Batman R.I.P. to writing Batman myself to working with Tom King over the last year," Daniel said in a statement. "Each run was amazing and special in its own way. I'm super excited to work with James Tynion IV, and I'm even more excited about what we have in store for Bat-fans everywhere this January."
We'll keep you updated as we learn more about this new era of Batman. 
John Saavedra is an associate editor at Den of Geek. Read more of his work here. Follow him on Twitter @johnsjr9 and make sure to check him out on Twitch.