News
Batman: White Knight Sequel Coming in 2019
Batman: Curse of the White Knight brings Sean Murphy's unique take on Batman back to DC Comics.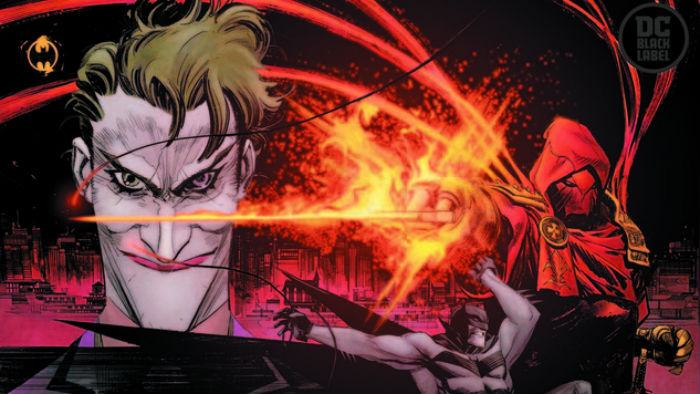 Batman: White Knight, the limited series from writer-artist Sean Murphy, is getting a sequel in 2019 called Curse of the White Knight. The new series, which was unveiled by Paste, will be published under DC's adult-oriented Black Label imprint.
Curse of the White Knight sees the return of the Joker, who has relapsed back to his villainous ways after being rehabilitated in the first series and becoming a social activist named Jack Napier (that name should ring some bells). This time around, he's not content with just exposing Batman as Gotham's true menace, though. The Joker knows a secret about the Wayne family and plans to use it to break the Dark Knight. 
Here's the official synopsis from DC:
In this explosive sequel to Sean Murphy's critically acclaimed blockbuster Batman: White Knight, the Joker recruits a savage partner to help him expose a shocking revelation about the Wayne family's legacy and run Gotham into the ground. As Batman rushes to protect the city and his loved ones from this corrupt conspiracy, the mystery of his ancestry unravels and deals a devastating blow to the Dark Knight. Exciting new villains and unexpected allies will clash across history in this unforgettable chapter of the White Knight saga—and the truth about the blood they shed will shake Gotham to its core!
Murphy will also introduce his version of Azrael, the assassin-turned-vigilante who took over as Batman in the early '90s after Bane broke Bruce's back in the "Knightfall" story arc. While Azreal (real name Jean-Paul Valley) took a villainous turn in the tail end of "Knightfall," he eventually became one of Batman's allies in Gotham. But Murphy plans to do something a little different with the character.
"I want to unlock his full potential," Murphy explained in an Instagram post. "Reinvent him a bit."
Murphy also told Paste that he's "rewriting a former Batman ally to become a threat far greater than the Joker ever was. But more on that later." 
Whether he means Azrael or another character remains to be seen. We suspect we'll hear more about this new book as we approach the release date. We'll keep you updated!
John Saavedra is an associate editor at Den of Geek. Read more of his work here. Follow him on Twitter @johnsjr9.