News
Batman Vs Superman news round-up
Lex Luthor, Batman, Batmobiles, and a fake-looking tease for The Joker in our Batman Vs Superman round-up...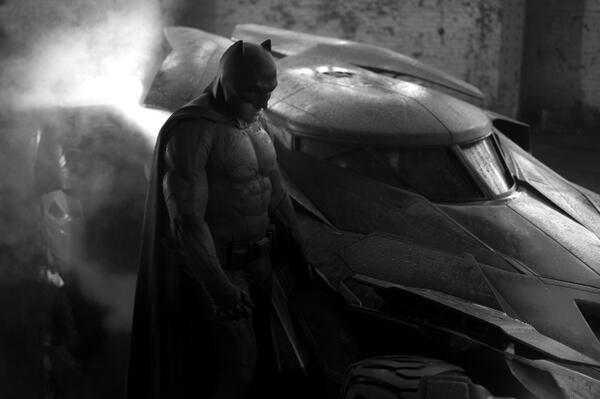 Production has finally begun on Batman Vs Superman, with the key cast now in Detroit as director Zack Snyder calls shots on the movie. And, as you might expect, a few new stories about the film have come to light as filming is underway.
Firstly, off the back of the Ben Affleck Batman suit reveal last week, Kevin Smith has been hinting that there's more to come.
Smith, in his latest Hollywood Babble-On podcast, was talking about how the picture released was monochrome, and didn't give a full impression as to what Batman will look like in the film. He said that "if you want to see what this fucking suit looks like, you just go to Frank Miller's The Dark Knight Returns, go to the third book, Hunt The Dark Knight – it's the exact fucking outfit he's wearing". Smith also teased that there may be more than one Batsuit and Batmobile in the film.
Furthermore, Jesse Eisenberg, the new Lex Luthor in the film, has been talking a bit more about his casting. On why he took the job, he said that "it's important to be in those big things. I happen to want to do this movie because the character is awesome, but it's also important to be in those for some kind of longevity". He admitted too that the role has brought him attention, saying that "you're just exposed to more people, so walking down the street is more annoying". Eisneberg will start work on the film himself in the next few weeks.
Finally, cinematography Larry Fong seems to have been having fun with igniting online speculation. He shared the following photograph, apparently from the set of the new film…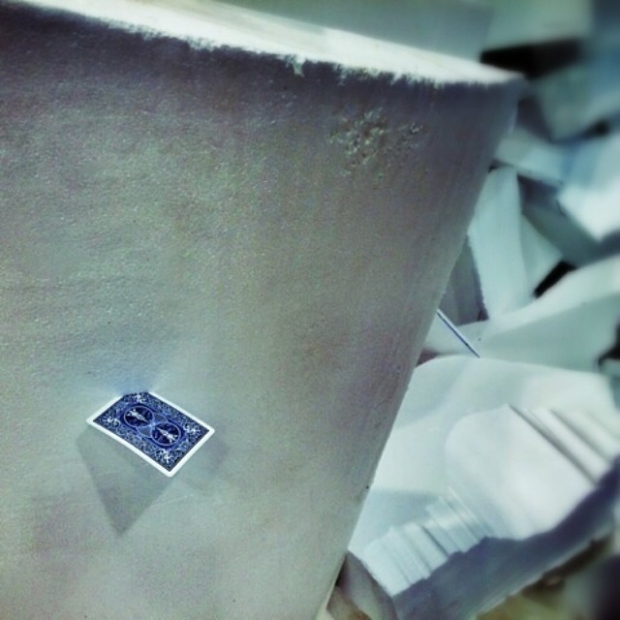 Unsurprisingly, some concluded that this was a nod to The Joker appearing in the new film, although more suspected – correctly, we'd wager – that this was Fong having a bit of fun. We'd like to think that Fong had a bet with his Batman Vs Superman chums to see just how many websites would pick up on the picture and speculate on it, so rest assured that the only reason we've run the story ourselves it to make him a cheeky tenner. Ahem.
Batman Vs Superman is due in cinemas in May 2016.
Hollywood Babble-On.Larry Fong.MTV.
Like us on Facebook and follow us on Twitter for all news updates related to the world of geek. And Google+, if that's your thing!