News
Batman v Superman Joker Fan Theory Debunked
Speculation about the Joker's true identity in the Suicide Squad movie and Batman v Superman: Dawn of Justice has taken an interesting turn.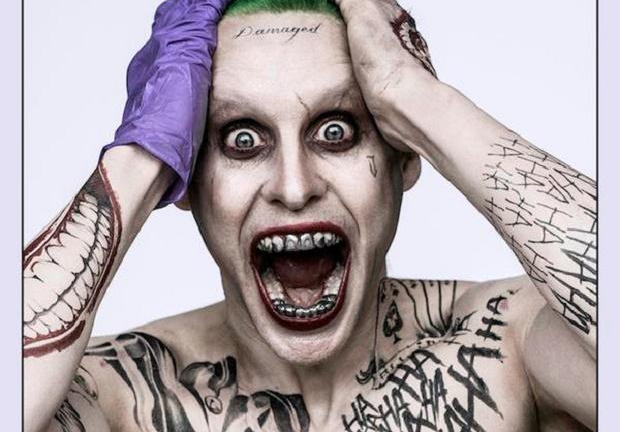 I try very hard not to report on fan theories on the internet, because it's a quagmire. If we start chasing them, it's all we're going to do. This one is at least interesting, though.
A sharp-eyed poster on Reddit caught something interesting in the Batman v Superman: Dawn of Justice trailer and lined it up with the promotional image from Suicide Squad. Our pals in the UK pointed it out to me first, though.
Here's the gist of it:
The charred Robin costume in the Batcave appears to have two puncture wounds on the shoulders. Those puncture wounds roughly correspond to marks on Joker's shoulders. Therefore, the Joker of the Suicide Squad movie is actually a former Robin gone bad.
Here's the image that he posted as proof: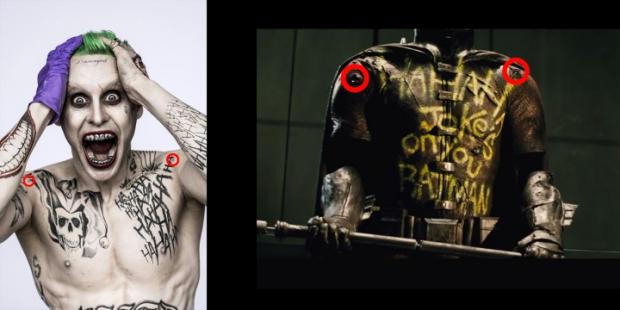 But here's the problem…
Zack Snyder is a comic book literalist. He positively revels in taking iconic moments from the comics and making his cinematic translations as on the nose as possible. We saw it with his panel recreations in Watchmen, and it's something that is obviously continuing with Batman v Superman: Dawn of Justice. you can see the legendary cover of Dark Knight Returns #1 duplicated in a frame of the Batman v Superman trailer, not to mention the shot-for-shot panel-for-panel recreations of other moments from Dark Knight Returns in the trailers and promotional materials.
The Robin costume that's enshrined in the Batcave and defaced by Joker graffiti is intended to evoke the second Robin, Jason Todd, who was beaten to death and left in an exploding warehouse by the Joker in the story "A Death in the Family." Robin's death (which came at a time before major superheroes were routinely killed off) is as important to Batman history as Dark Knight Returns, and this movie seems like it's looking to encompass as many of these iconic bat-moments as possible. With that in mind, this interesting but out there fan theory doesn't seem to hold up under scrutiny.
On the other hand, it's not clear which Robin that costume is intended to represent in this movie, as nobody has been officially cast (although Heroic Hollywood reports that Zack Snyder's son Eli will play Robin in flashback sequences). If this was, for example, Tim Drake's Robin costume, the excellent animated movie Batman Beyond: Return of The Joker detailed how Robin was kidnapped and tortured by the Joker in order to turn him to the dark side. It's the kind of over-serious superhero realism that the folks involved might love to go for.
But this all seems like a few too many steps for an already overstuffed movie, especially when Warner Bros. is only just trying to establish their entry level cinematic universe.