News
What Tom King's Batman #86-106 Would Have Been About
Batman writer Tom King planned to write 106 issues of Batman before his run was cut short. What would his final 21 issues have been about?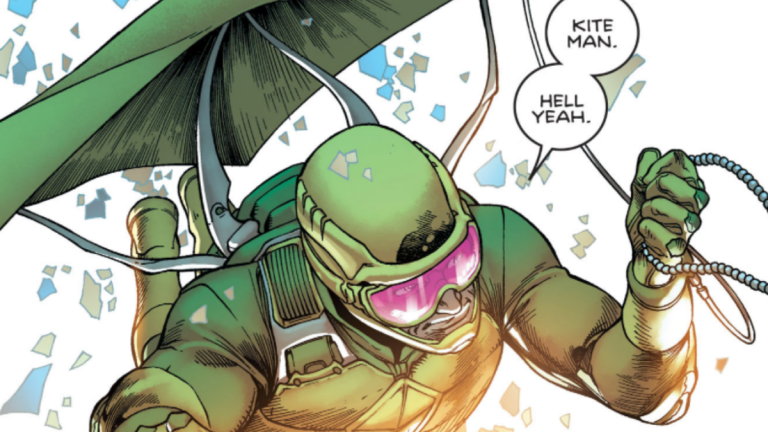 When DC announced that award-winning writer Tom King would be leaving Batman at the end of 2019, the news came as a bit of a shock to his readers. King had planned to write 100 issues of Batman, which then became 106, but instead the writer will make his exit in December with #85, the final issue in his big "City of Bane" arc. Taking over the main Batbook in 2020 will be James Tynion IV. 
While King revealed to us that the reason for the shake-up was purely logistical, we're still left wondering what the writer's victory lap to Batman #106 would have looked like had he followed the original plan. Fortunately, much of what he'd outlined up to issue #99 will be carried over to his upcoming 12-issue limited series, Batman/Catwoman, which he's working on with artist Clay Mann. 
"No, it didn't change at all, the plans. We were always going to have sort of a big wrap up moment in 85, which would be the end of the 'City of Bane' arc," King tells us at NYCC 2019. "And then the rest of the run leading up to 100 was going to be 'Batman loves Catwoman' and just exploring that relationship."
Indeed, King will still get to tell much of the story he'd originally planned for 2020, just packaged a little differently. Batman/Catwoman will run concurrently with Tynion's Batman, which is reverting back to the monthly shipping schedule of the pre-Rebirth days. But that Batman and Catwoman-centric story only accounts for the issues up to #99. What about the remaining seven issues King had planned? The writer says that there actually wasn't much of a plan for what he refers to as "coda" issues. 
Read More: Complete Joker Movie Easter Eggs
"100 to 106, we didn't really have a plan. That was going to be the coda. We were going to bring back Joelle [Jones] and do an issue," King says of the plan to bring back some of the all-star artists who'd worked on his run for these coda stories. 
But this is what fans really want to know: would Kite Man, the subject of King's best ongoing Batman gag, have been in one of these stories? 
"And yeah, do Kite Man," King continues. Hell yeah.
It would be a shame for King to end things without one last visit with Kite Man, a deep cut villain from the 1960s who's become one of Batman's most popular recurring characters. King even gave Kite Man a heartbreaking origin story that redefined the villain during "The War of Jokes and Riddles" arc.
Fortunately, the writer does indeed have a final scene in mind for Kite Man, and it actually doesn't involve Batman punching the dim-witted villain in the face. On the contrary, it sounds quite heartwarming.
"I think I still might do a scene. I really want to do a scene with Batman and Kite Man in a bar, just drinking beers. At Porky's bar, of course," King says. "I had a big debate, should it be in Porky's or Batburger? I was like, 'They'll have some beers.'"
Read More: Joker Ending Explained
Kite Man? Check. A nod to King's Batman/Looney Tunes stories? Check. After all the pain and suffering Batman and those around him have endured over the last 85 issues, we can't think of a more cathartic scene than the Caped Crusader and Kite Man bonding over Porky's best craft IPA. Let's hope King can actually sneak in this scene somewhere in #85 or Batman/Catwoman.
As for what else he had mind for his coda, King doesn't have any immediate plans to incorporate that into his upcoming Batbooks, but he reassures us that the larger story he set out to tell in 2020 will still be told. 
"Absolutely nothing changed except maybe those coda issues. But some day I'll do them as specials or something."
Batman #85 is out on Dec. 18. Batman/Catwoman #1 hits stands in January.