News
Batman and Superman Team Up to Find the Secret Six in New DC Comic
Batman and Superman are on a mission to find a new Secret Six before it's too late. Here are the details on the new series from DC Comics...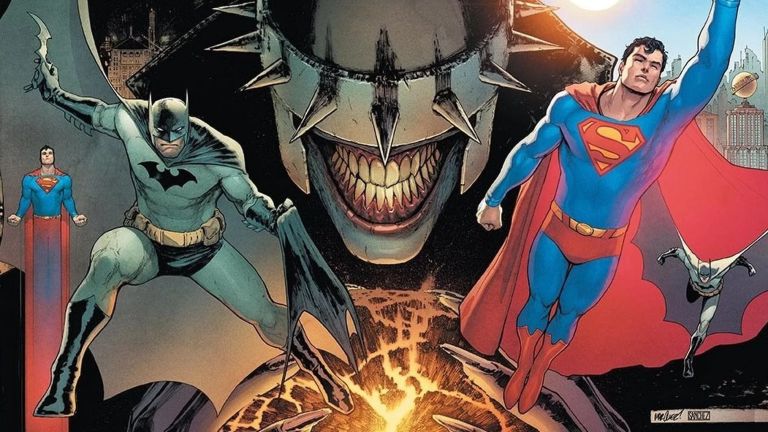 Batman and Superman will join forces for a brand new comic book series debuting in August. Batman/Superman will be written by Josh Williamson, best known for his incredible run on The Flash, and drawn by Marvel veteran David Marquez (All-New X-Men). The latter has also signed an exclusive contract with DC.
At the center of the book is the evil Batman Who Laughs, a nightmare version of Batman who was Jokerized on an alternate Earth. First introduced in DC's Dark Nights: Metal crossover event by Scott Snyder and Greg Capullo, the Batman Who Laughs has most recently appeared in Snyder's Justice League as well as his own Batman Who Laughs miniseries, which is actually being extended to a 7th issue that leads into the new book. 
The Batman Who Laughs' latest plan to tear down the Multiverse is what brings the World's Finest together at the start of the book. The villain has "infected" six characters from around the DC universe with a deadly pathogen and turned them into evil sleeper agents. Williams and Marquez have dubbed these characters "the Secret Six" — a name you should be familiar with if you're a longtime DC fan. Originally a team of heroes and rogues who go on dangerous covert missions, the identities of the new Secret Six will be one of DC's biggest mysteries in the months to come.
"We discover, through the Batman Who Laughs series that the Batman Who Laughs have been working on this massive plan since Metal," Williamson told THR. "What it is is, he has sleeper agents throughout the [DC Universe]. They've been infected, and they're slowly turning into the worst versions of themselves. Some of them know they're changing, some don't. Some aren't aware it's kind of like a Jekyll and Hyde situation where they're not aware of [what] the other side is doing.
"This is happening to six people — we've been calling them the new Secret Six — who have been turned. But who could be turned? Who are they? [Batman and Superman] have to go out and figure it out. But that means spying on other heroes, friends, allies. We talked about the end of The Thing, where it's the two of them and they're like, 'It could be you, it could be me, but now we have to work together.'"
This mystery won't just unfold in Batman/Superman, though. You'll see the story develop through the entire line for the next year.
"It's a thing where it's not just going to be focused on this one book; it starts here, but you're going to get a situation where, if you are reading the line, you might start piecing some stuff together before like bigger reveals happen. You might be like, 'Oh this weird thing's happening over here, I wonder if that's connected to the story here,' and that's cause, yeah. It is."
For the moment, the Batman Who Laughs is still causing havoc in Gotham, but it sounds like he'll survive Snyder's miniseries and become an even larger threat this summer. Here's a preview of two pages from Batman/Superman: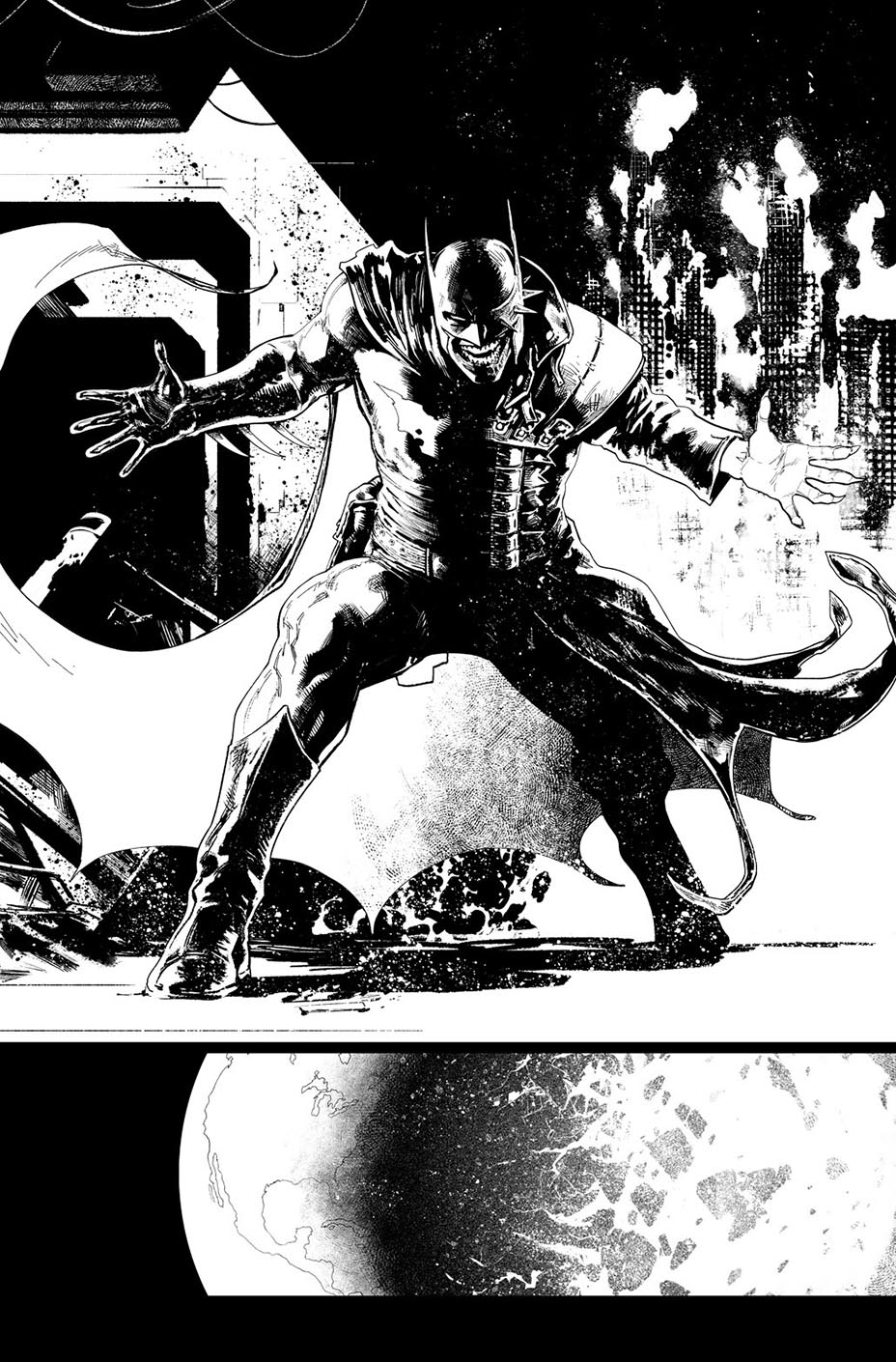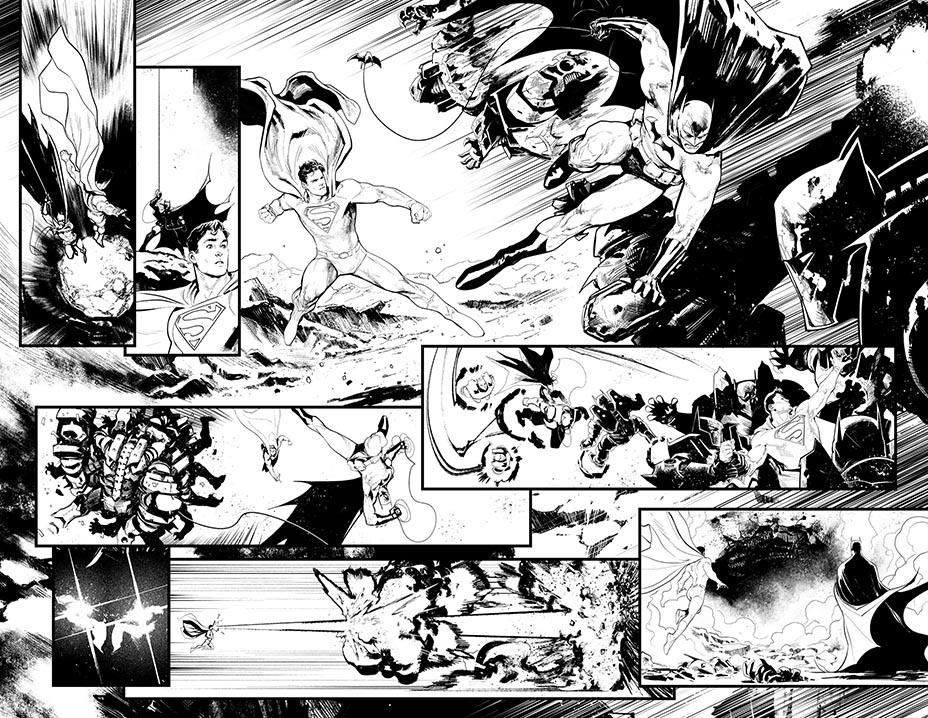 We'll keep you posted as we hear more about this new book.
John Saavedra is an associate editor at Den of Geek. Read more of his work here. Follow him on Twitter @johnsjr9.