News
Batman: Pete Tomasi and Doug Mahnke Join Detective Comics Ahead of Issue #1000
Pete Tomasi and Doug Mahnke are teaming up once again for a run on Detective Comics as Batman reaches his 1000th issue!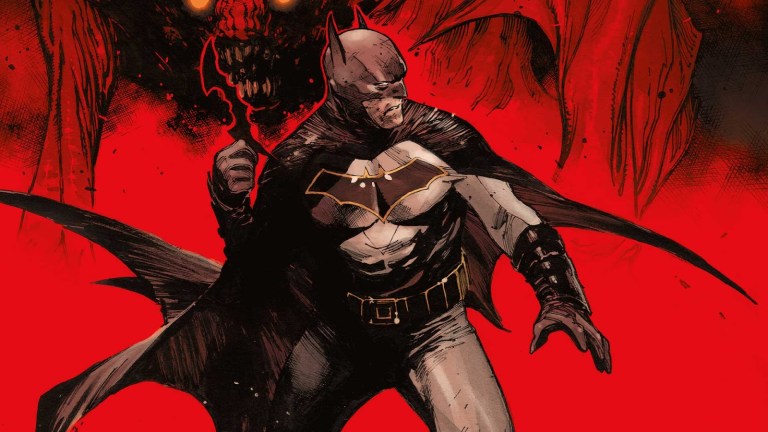 At the Bat Family panel at SDCC, DC Comics announced that Pete Tomasi and Doug Mahnke will be taking over Detective Comics with issue #994, just in time for the mega-anniversary issue #1000 coming next March. Both Tomasi and Mahnke have worked on Batman comics before.
Most recently, Tomasi worked with regular collaborator Patrick Gleason on the Rebirth relaunch of Superman. Their book focused on Superman and his family dynamic with Lois and Jon. Prior to that, he and Gleason worked on Batman & Robin, the book with the unenviable task of running parallel to Scott Snyder and Greg Capullo's deservedly heralded run, and Grant Morrison's generational Batman, Inc. And despite that, Batman & Robinwas so good that we will likely see a sample collection of it in 10 years a la the Legends of the Dark Knightomnibuses collecting Jim Aparo or Len Wein or Steve Engleheart.
Tomasi and Mahnke last worked together on an arc of Superman that guest starred Frankenstein and his Bride, two characters who largely owe their popularity to Mahnke's work in the Seven Soldiers series. They had an extended run together on Green Lantern Corps. Mahnke has been one of DC's best and most reliable artists for the better part of a decade.
No word on any story details yet. For more on Detective Comics, or for a detailed discussion of Mahnke's design of the Miracle Machine from Final Crisis, stick with Den of Geek!
Read the Den of Geek SDCC 2018 Special Edition Magazine Here!