News
Batman: Mask of the Phantasm Returns to Theaters for 25th Anniversary
Batman: Mask of the Phantasm is coming back to theaters for one night only in celebration of its 25th anniversary!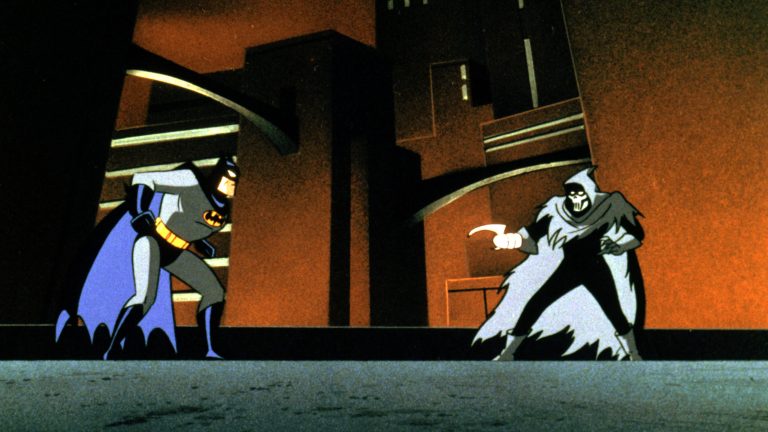 One of the most beloved superhero movies ever made, Batman: Mask of the Phantasm, is coming back to theaters for one night only in celebration of the film's 25th anniversary. The film will screen in select theaters on Monday, Nov. 12 at 2:00 p.m. and 7:00 p.m. (local times). You can purchase tickets here. 
Inspired by (although not as nutty as) the "Batman: Year Two" comic book storyline (Detective Comics #575-578), Mask of the Phantasm tells the story of Batman's first confrontation with the Phantasm, an anti-hero who isn't as restricted by a code of conduct as the Dark Knight. In fact, the Phantasm is more than happy to murder mob bosses to get them off the streets. When the Phantasm arrives in Gotham and unleashes his merciless brand of justice on the city, it's up to Batman to stop him while also coming to terms with a past relationship that sparked his transformation into the Caped Crusader. Add the maniacal Joker into the mix and you have a recipe for disaster.
There's an impressive amount of story packed into Mask of the Phantasm's 76-minute runtime. The movie has mystery, romance, tragedy, and even this universe's very own version of the Batman origin story. If you've never seen this animated movie, it's really worth your time.
Batman: Mask of the Phantasm first hit theaters on Christmas Day 1993 after the first season of the seminal Batman: The Animated Series. Originally planned as a direct-to-video continuation of the successful animated series, Warner Bros. Animation decided to make Mask of the Phantasm its first theatrical release. The film went on to make a little over $5 million at the box office but had a much more successful run on home video. Today, the film is regarded as one of the greatest Batman movies ever made.
Batman: Mask of the Phantasm stars the voices of Kevin Conroy as Batman, Stacy Keach as Phantasm, Efrem Zimbalist Jr. as Alfred, Dana Delaney as Andrea Beaumont, and Mark Hamill as The Joker. The film was directed by Eric Radomski and Bruce W. Timm from a screenplay by regular Batman: The Animated Series writers Alan Burnett, Paul Dini, Martin Pasko, and Michael Reaves. 
John Saavedra is an associate editor at Den of Geek. Read more of his work here. Follow him on Twitter @johnsjr9.