News
Batman Kills the Joker in Upcoming DC Story
Who killed the Joker in Batman: Damned? The evidence points to the Caped Crusader himself!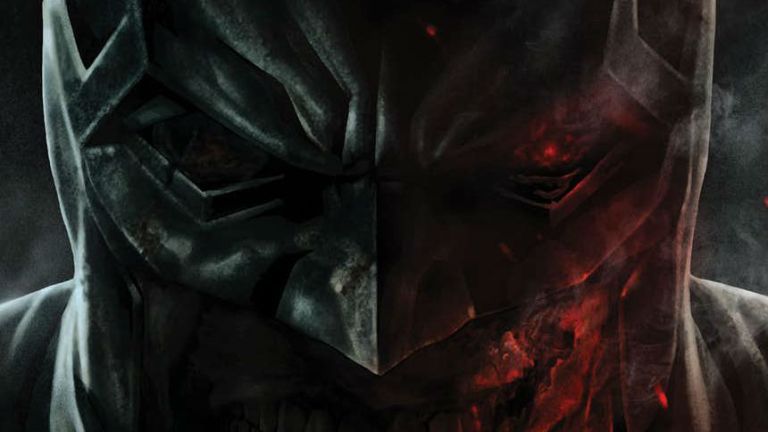 Batman and the Joker are at it again, only this time the Clown is dead and the Dark Knight is losing his mind. In the new DC Black Label prestige three-part miniseries from Brian Azzarello and Lee Bermejo, Batman: Damned, the World's Greatest Detective must solve the Joker's murder — and HE's the prime suspect. 
Billed as a supernatural horror story, Damned teams the Caped Crusader with John Constantine, as they explore Gotham City's criminal underground for the truth behind Joker's death. The solicitation for the first issue, which arrives on Sept. 19, teases an uneasy alliance between the Dark Knight and the infamous occult detective.
This is the third collaboration between Azzarello and Bermejo. They previously worked together on the villain-centric graphic novels Lex Luthor: Man of Steel and Joker. Azzarello recently collaborated with Frank Miller, Andy Kubert, and Klaus Janson on The Dark Knight III: The Master Race.
Here's the solicit for the first issue of Damned: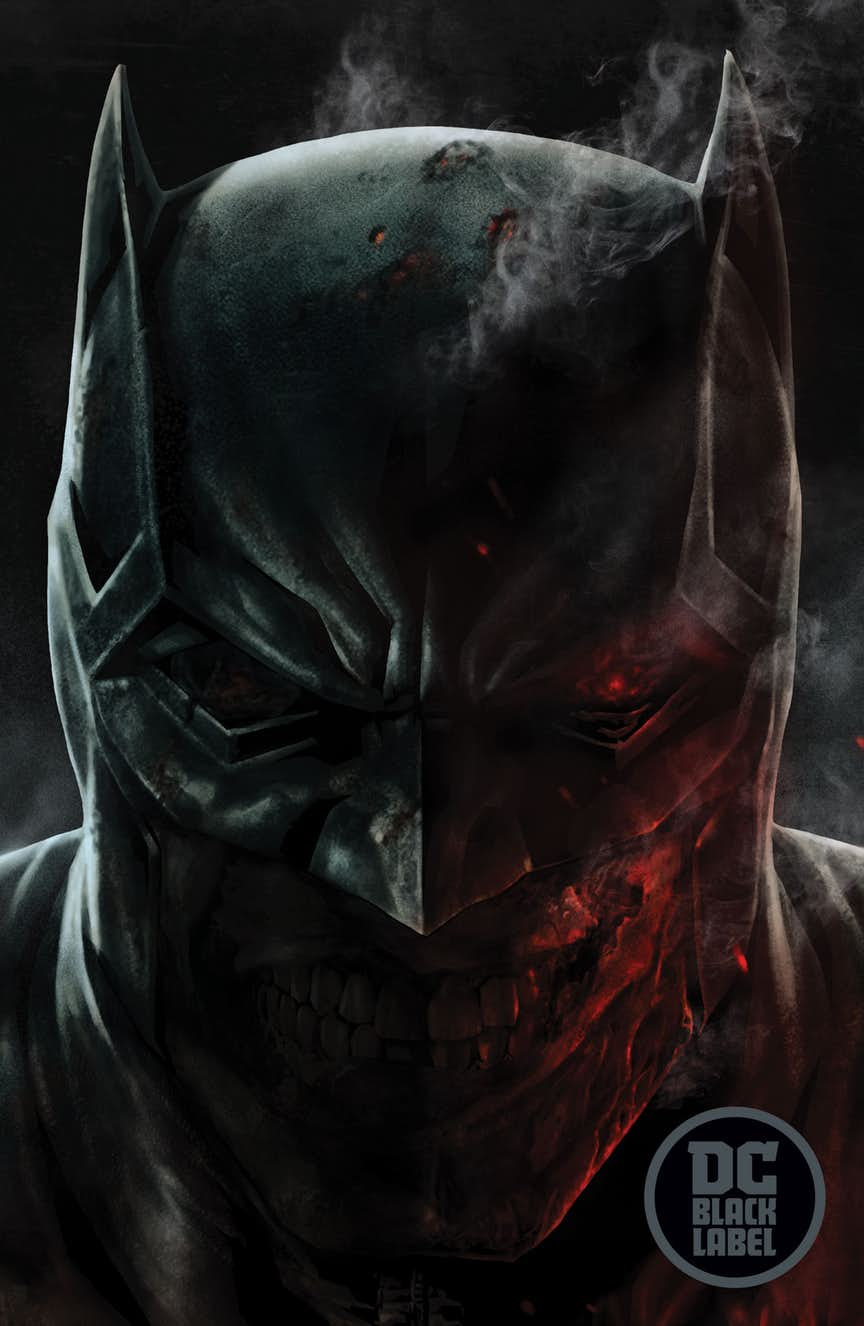 BATMAN: DAMNED #1
written by BRIAN AZZARELLOart and cover by LEE BERMEJOvariant cover by JIM LEE
DC BLACK LABEL, the highly anticipated new imprint from DC Comics, starts here! The Joker is dead. There is no doubt about that. But whether Batman finally snapped his scrawny neck or some other sinister force in Gotham City did the deed is still a mystery. Problem is, Batman can't remember…and the more he digs into this labyrinthian case, the more his mind starts to doubt everything he's uncovering.
So who better to set him straight than…John Constantine? Problem with that is as much as John loves a good mystery, he loves messing with people's heads even more. So with John's "help," the pair will delve into the sordid underbelly of Gotham as they race toward the mind-blowing truth of who murdered The Joker.
BATMAN: DAMNED is a bimonthly super-natural horror story told by two of comics' greatest modern creators—a visceral thrill-ride that proudly puts the "black" in BLACK LABEL.
PRESTIGE FORMATON SALE 09.19.18$6.99 US | 48 PAGES