News
Batman: James Tynion IV's Story Will Focus on "Rebuilding Gotham"
Batman will focus on "rebuilding Gotham" after Bane's reign of terror in James Tynion IV's upcoming run.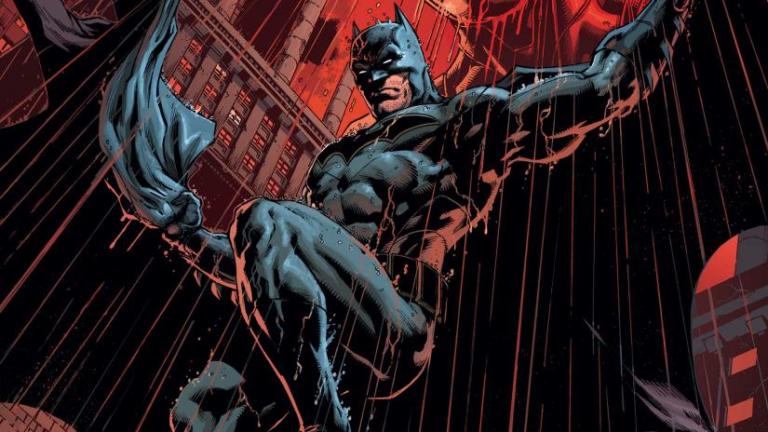 When writer Tom King closes out his Batman run in December with issue #85, it'll be Detective Comics veteran James Tynion IV who will take his place. That's exciting news, considering Tynion has already proved his love for the Bat through runs on not only Detective but Batman Eternal and Batman/Teenage Mutant Ninja Turtles. Unsurprisingly, with Tynion set to begin his tenure in January's #86 (with art from the great Tony S. Daniel), fans are already dying to know what's coming up in Batman in 2020. 
According to Tynion, his run will tackle the fallout of King's "City of Bane," the disastrous event that sees the villain take over Gotham and bend it to his will. With the Bat broken and the city left defenseless, the Dark Knight's rogues now patrol the streets. (Joker and Riddler are beat cops!!) Working alongside them is a new, more brutal Batman — Flashpoint's Thomas Wayne, a merciless alternative to Bruce's brand of justice. 
While there's no doubt Bruce will find a way to defeat Bane and his dad, it'll likely take the city (and the Caped Crusader) a while to recover from the power struggle. 
"The city is really shaken from everything that's just happened to it," Tynion told IGN. "Bruce in particular is very shaken. There are very, very big things happening in these next few months that really break him down to his core. This is a moment of rebuilding. Rebuild is a word that I've been using a lot in conjunction with this arc. This is a story about not only, how does Batman rebuild himself and how does he rebuild Gotham City after an attack like the City of Bane, but then who else has plans for Gotham City aside from him. That is kind of the driving narrative of what Tony and I are building here."
Who else has "plans" for Gotham City? Tynion isn't telling just yet, although he did tease that he'll be playing with lots of characters in his upcoming arc.
"There have been a few key characters that I've never been able to do a big story with before," Tynion said. "And then there are major Batman characters that I've written apart, but I've never been able to bring together and do a story with all of them standing together and that is about all I can say on that front right now. There is an opposing force to Batman with his own plans to the city and that's where it all begins." 
Batman begins again on Jan. 8.
John Saavedra is an associate editor at Den of Geek. Read more of his work here. Follow him on Twitter @johnsjr9 and make sure to check him out on Twitch.