News
Batman Is Hunted by the Justice League and It's Poison Ivy's Fault
Everybody loves Poison Ivy...except Batman and Catwoman, that is.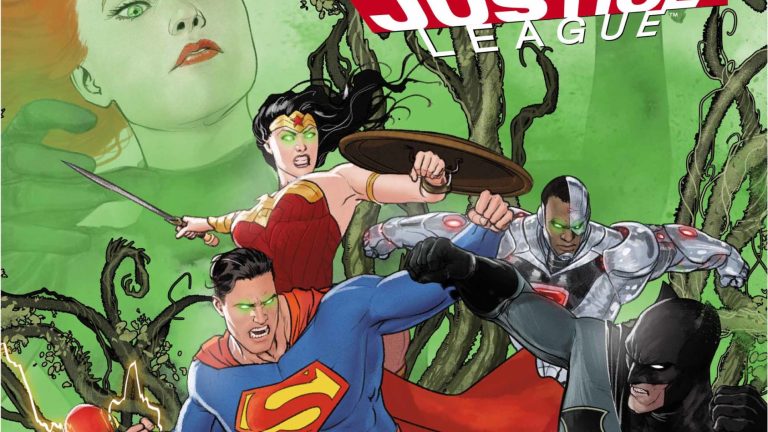 The Visionwas one of the strangest, most eerie comics I've ever read. It was a quiet, desperate, weird look at superhero home life and how much one synthezoid could long to be normal. Ever since Tom King took over Batman, DC's flagship title, readers have been waiting to see some of that creep into the book. There's certainly been structural similarities, and much like The Vision, Batmanhas been incredible. But it hasn't been really odd yet.
Until now.
Batman#41 saw Poison Ivy take over the world, except for Bruce and Catwoman. At the end of the issue, Ivy leaves them free to try and inflict psychological torture on them. In this exclusive first look at Batman#42, Catwoman seems pretty tortured. Kidding, she's talking a TON of smack.
Here's what DC has to say about the issue:
BATMAN #42 Written by TOM KING • Art and cover by MIKEL JANIN • Variant cover by OLIVIER COIPEL "Everyone Loves Ivy" part two! Poison Ivy has taken control of every man, woman and child on the planet, and only Batman and Catwoman have escaped her influence. But will the pair of them be enough to nip this in the bud?
Mikel Janin is back with King on art duty, and boy howdy this guy can draw. His Batmobile is excellent, Ivy is terrifying, Superman is ripped and huge, and Batman is giant and lithe at the same time.
And for those of you keeping track, this issue brings us back to BatBurger, where the Bat-family food puns are *kisses fingers like a chef*. This book is DC's flagship for a reason, and that reason is Killer Croque Monsieurs.  
Check out the preview pages here:
[gallery:0]