News
Batman Hunts the KGBeast
In this exclusive preview of Batman #56, The Dark Knight takes on his deadliest foe: election interference. Lol/jk he's an assassin.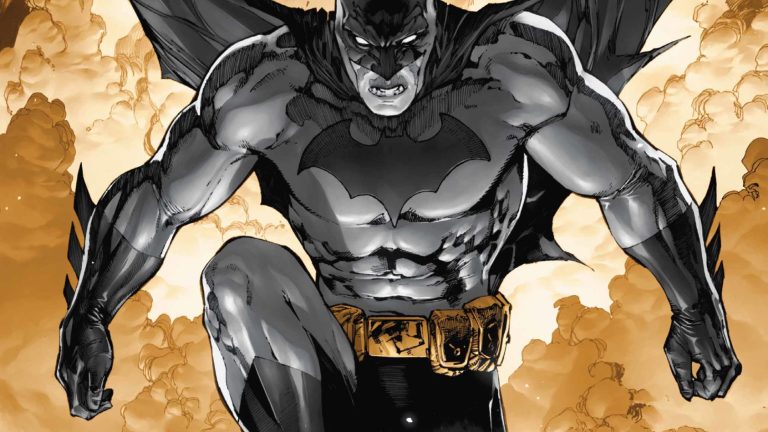 I'm not one to get excited for solicitations, but when DC sent over this exclusive first look at the next issue of Tom King's Batman, the solicit text took me on a bit of a roller coaster ride. 
See for yourself…
BATMAN #56 written by TOM KINGart by TONY S. DANIELenhanced foil cover art by TONY S. DANIELvariant cover by FRANCESCO MATTINAThe Dark Knight's looking to drop both the hammer and sickle on the KGBeast, whose rampage across Gotham City takes a toll on Nightwing when he's injured in the fray. Blaming himself for his ward's fate, Batman gets grimmer than usual—and vows to take the Russian assassin down like the Berlin Wall. Is even Gotham City ready for that much violence? The streets will run red like borscht if the Dark Knight gets his way against this Soviet scourge.
Let me take you on the ride I went on.
1. "Oh shit, the KGBeast! Hell yes, I'm in for this." Every time the KGBeast shows up in a Batman comic, it's at a bare minimum a ridiculous amount of fun. The most recent was I think in All-Star Batman, Scott Snyder's intro to the absurd and beloved Metal, where he was hunting Batman along with the rest of the world.
2. "Whoa, Tony Daniel is at a whole new level." Look at these pages! This is a far cry from the "slightly more dynamic David Finch" that we got back when he was working with Grant Morrison during Batman: RIP. The faces are more cartoony and exaggerated while still retaining Daniel's usual thickness and density in his figures. It's almost like he's taking his cues from Greg Capullo, or aiming for Jim Lee-drawing-high-school-manga. And man it is great to read.
3. "Wait shit that was KGBeast?" It's my fault really, that I didn't read Batman #55 closely enough. I assumed the one-handed man who came into Gotham and shot Nightwing in the head was just a random mob/supercriminal assassin. Not THE one-handed mob/supercriminal assassin. Seriously, his appearance in the last issue was so subtle and understated that this was one of the best surprises I've had in comics in a while.
Take a look…
[gallery:0]