News
Batman Epic Coming from Brian Michael Bendis in New DC Comic Line
Brian Michael Bendis will deliver his first Batman story as part of a new line of giant-sized DC comics exclusive to Walmart.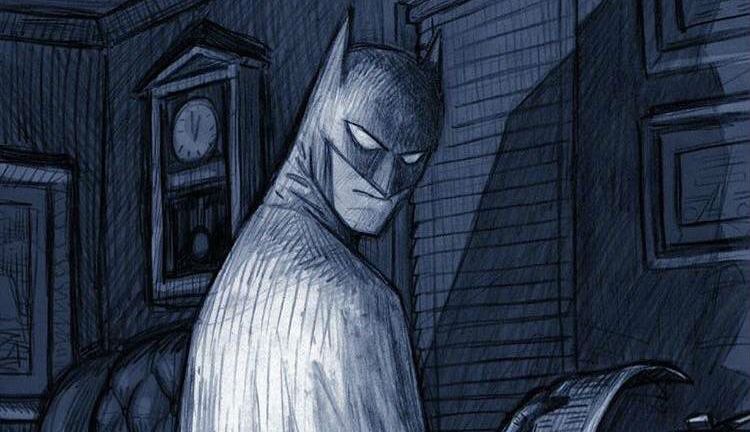 DC has announced a new partnership with Walmart to produce an exclusive giant-sized, 100-page comic line for the store. The monthly books will collect reprints of classic Superman, Batman, Justice League, and Teen Titans stories from the last 20 years as well as new stories from the publisher's current talent. Of note is Batman Giant, which will feature Brian Michael Bendis' first Batman story for DC. 
Bendis, who is currently revamping the publisher's Superman line, is writing a 12-part epic Batman tale called "Universe," with Doom Patrol artist Nick Derington on pencils. The story will see Batman traveling the globe to solve a mystery after his latest encounter with the Riddler. "Universe" will begin in Batman Giant #3 in September.
If you're wondering how awesome this story is going to look, check out this Batman art Derington tweeted earlier today:
You can pick up Batman Giant issues, as well as Superman Giant, Justice League of America Giant, and Teen Titans Giant at any of the 3,000 participating Walmart stores for $4.99. All four books will launch on July 1. Subsequent issues of Superman Giant and Justice League Giant will be released on the first week of each month while Batman Giant and Teen Titans Giant will arrive every third week. 
Superman Giant #3 will also feature the start of a 12-part story by current Batman writer Tom King and legendary artist Andy Kubert. The story is called "Up in the Sky!" and sees Superman searching for a kidnapped girl across the galaxy. 
You can check out the full line-up and cover for the first issue of Batman Giant #1 below:
"One More Chance" by Jimmy Palmiotti and Patrick "Patch" Zircher (Original Batman story)"Hush, Part 1: The Ransom" by Jeph Loeb and Jim Lee (Reprinted from Batman No. 608, 2002)"Welcome to Gotham" by Kyle Higgins and Eddy Barrows (Reprinted from Nightwing No. 1, 2011)"Hot in the City" by Jimmy Palmiotti, Amanda Conner and Chad Hardin (Reprinted from Harley Quinn No. 1, 2011)