News
Batman: The Dark Knight Returns in The Golden Child by Frank Miller
Frank Miller returns to Batman's dark future with Superman, Superboy, and Rafael Grampa.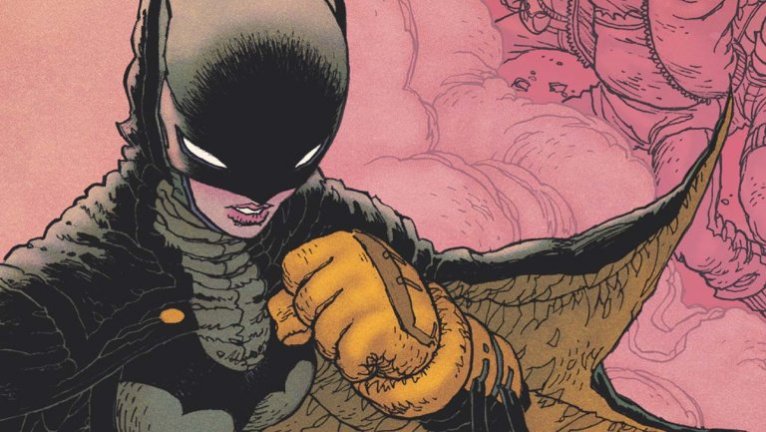 DC's Black Label is dropping a pretty big book in December: the latest in the series spawned from The Dark Knight Returns. This one is called The Golden Child, and the most shocking thing about it is probably its artist.
Rafael Grampa, the Eisner-winning Brazilian creator of 5 and Mesmo Delivery, takes the penciling duties for The Golden Child, while Frank Miller returns as writer. Grampa's art style is like if you threw Sean Murphy, Paul Pope, and Frank Quitely in a blender. Spoilers: that's real good. And he almost never does interiors!
The Golden Child is a 48-page one-shot, presumably oversized as the other Black Label books are. It picks up three years after the events of the last series. In that one, Batman, Superman, Wonder Woman, Batwoman (Carrie Kelly, a long way from her days edging along a building ledge cosplaying as Robin), and Lara Kent beat back an attempt from Kandorian religious fanatics trying to turn humankind into an engine of worship for the Kryptonians. Here, an ancient evil returns to Gotham and only one hero can defeat it: Jonathan Kent. Yes, Superboy is the titular Golden Child.
Grampa's work on The Golden Child marks his first interior comic pages in six years. He was specifically picked by Miller because of how the style contrast enhanced the story. "The Dark Knight Returns story began with its heroes getting older," Miller said in a statement. "Now we're seeing the next generation of heroes in action, and Rafael was the obvious choice for me to usher in these heroes that are vigorous, untested, and loaded with promise. I think that Jonathan Kent in particular will surprise everybody with his unforeseen abilities and impossible mind."
Grampa won his Eisner for 5, an anthology series self published by him, Becky Cloonan (The Punisher), brothers Gabriel Ba and Fabio Moon (Casanova, Two Brothers), and Vasilis Lolos. His last published interior work was in 2013's Batman Black and White #2. His was a Joker tale that he wrote and drew. If I even try to describe it, I will sully how astonishing it is. It's available on DC Universe right now and are strongly encouraged to go check that out.
The book will boast variant covers from Paul Pope, Joelle Jones, Andy Kubert, and Miller. It's due out on Dec. 11. Check out the cover and some preview pages below: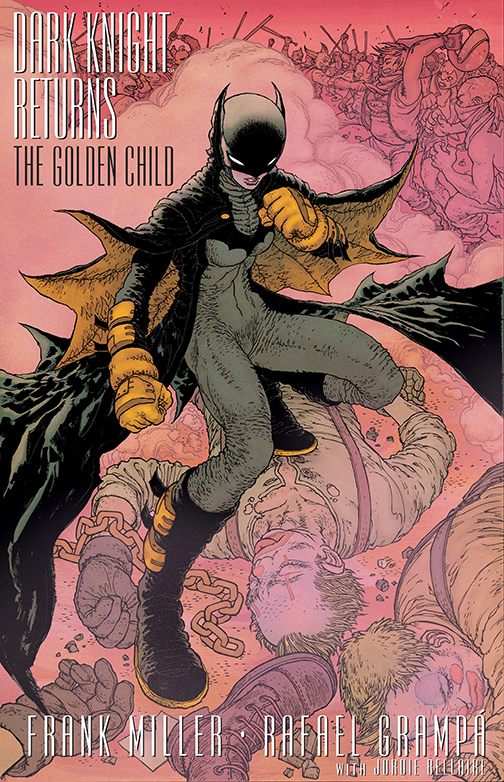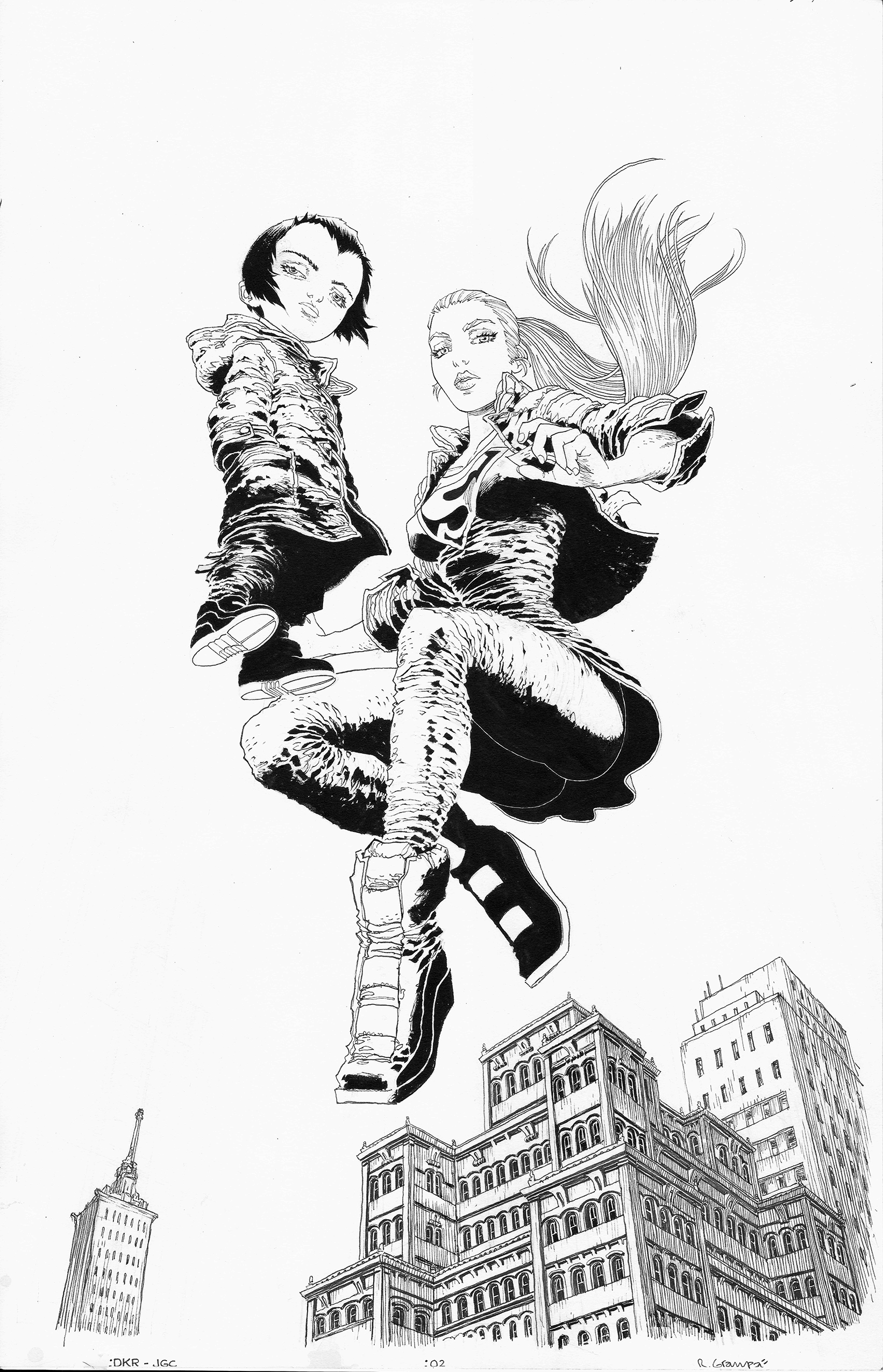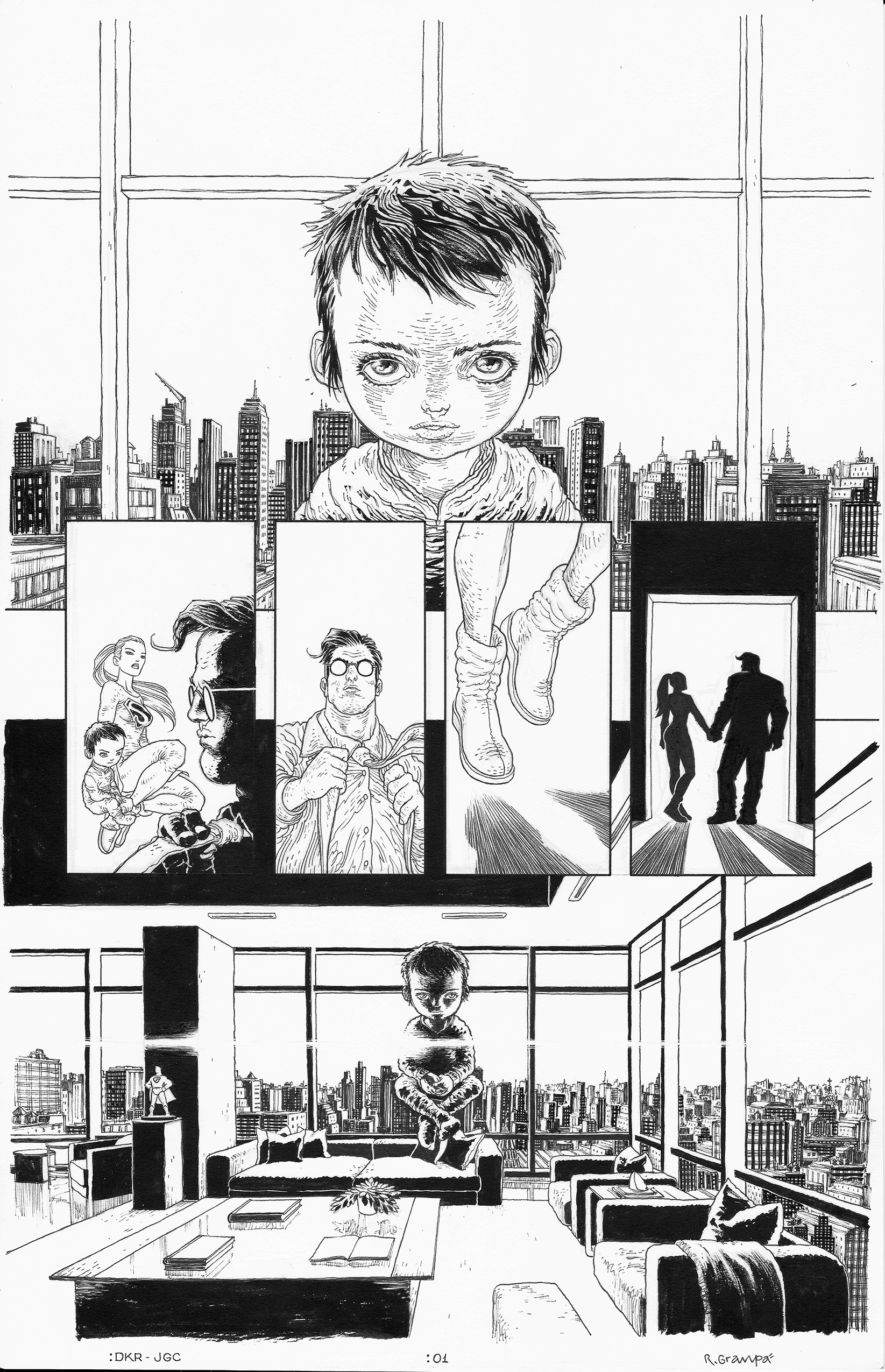 Jim Dandy is a freelance contributor. You can read more of his work here.