News
Batman: Arkham Knight For Next-Gen Announced
The Batmobile takes center stage for the Dark Knight's next-gen return later this year in Batman: Arkham Knight...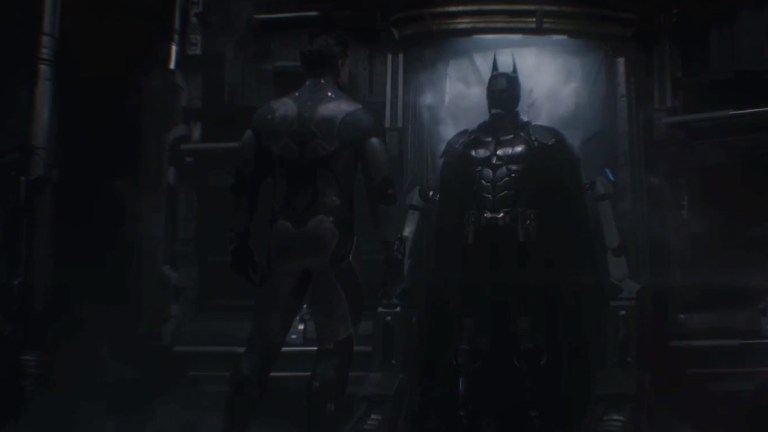 Following an alleged leak earlier this morning by British retailer GAME, the same source that ousted Assassin's Creed IV: Black Flag last year, Warner Bros. has finally come clean about the next Batman game. Developer Rocksteady will be releasing Batman: Arkham Knight for next-generation game consoles. The official confirmation comes via the upcoming April edition of Game Informer, with the Dark Knight himself gracing the cover in a menacing pose against the pouring rain.
Batman: Arkham Knight's story will take place after the chilling events of Arkham City, and it's already being talked up as bringing the Dark Knight's journey to a close, in serving as "the series finale." The action of the upcoming game will take place in a new section of Gotham City with wider streets and a larger area than any Arkham game before it. And this time it even looks like we'll have the Batmobile to help us get around those dark and crime-ridden streets, as the iconic vehicle is heavily featured next to Batman in all of the debut concept art for Arkham Knight.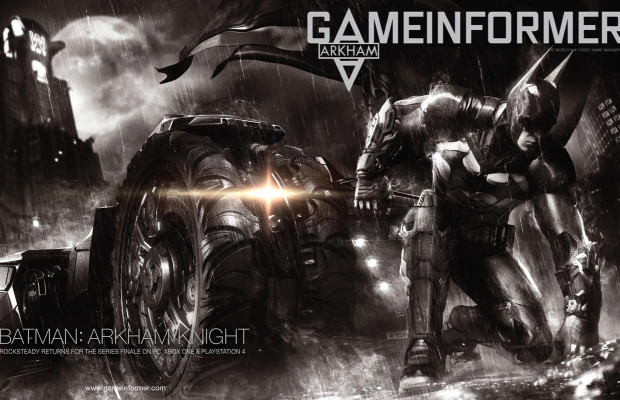 While we don't have any specifics on the story details just yet, Game Informer has let slip that a few returning Batman villains will make an appearance in this game, such as Scarecrow, Penguin, Two-Face, and Harley Quinn. This next Batman game, Batman: Arkham Knight, will be released by the end of 2014 for PS4, Xbox One, and PC.
After last year's lukewarm Batman: Arkham Origins, it will certainly be a breath of fresh air to have Rocksteady back in the driver's seat, and driving the Batmobile at that! It's also great to see that the game has been built completely with next-generation consoles in mind, and so if this is gearing up to be the epic conclusion to the Batman Arkham games, then I can't think of a finer way to go out.
The trailer for Batman: Arkham Knight has also been unveiled!
Who else is excited for Rocksteady's Batman: Arkham Knight later on this year? Head on down to the comments and let us know!
Like us on Facebook and follow us on Twitter for all news updates related to the world of geek. And Google+, if that's your thing!