News
Batman and The Shadow Crossover Coming in April
Who knows what evil lurks in the hearts of cowardly, superstitious men? These dudes.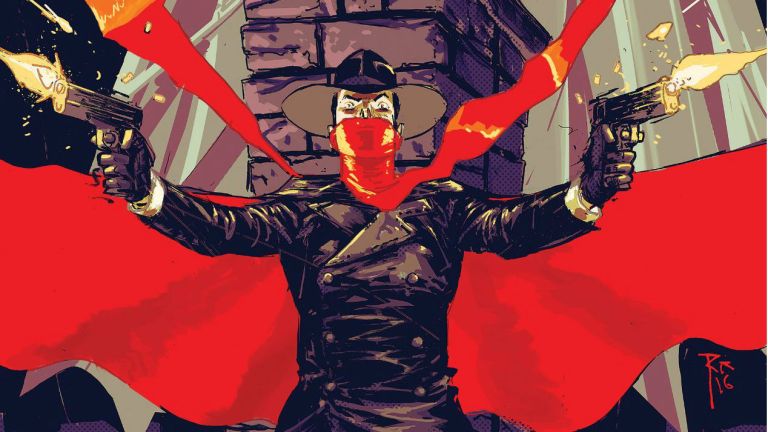 DC Comics and Dynamite Entertainment announced today what Comixology inadvertently leaked a couple of weeks back: Batman and The Shadow are crossing over in an event that is likely to be so pulpy that Tropicana offered to market it. The hook is everything you would expect from mashing these two characters together.
Teaming up to create the book are long-time Batman writer and KGBeast enthusiast Scott Snyder; greatest living writer of Midnighter Steve Orlando; and the always excellent Riley Rossmo.
Here's what DC is saying about it:
In the six issue miniseries, murder has come to Gotham. Gotham's protector, Batman, discovers a trail of evidence that leads to a suspect by the name of Lamont Cranston. The only problem is—Cranston has been dead for over fifty years! As Batman attempts to unravel the enigma surrounding Cranston's life, the mysterious Shadow will do everything in his power to stop him from learning too much.
For those of you asking "Wait, didn't this already happen?" you're right! The Shadow's publication history is as transient as Thunder Agents', and the character was once licensed to DC Comics. In 1973, he actually appeared in the pages of Batman, where he teamed up with the world's greatest detective to solve a mystery. So knowing Snyder and Orlando's penchant for digging around in old continuity, don't be surprised if that actually comes up.
"No, that's not what I was thinking of," you might say. Right again! You're thinking of "Beware The Gray Ghost," that episode of Batman: The Animated Serieswhere Adam West voiced Simon Trent, an actor who played a supernatural, noir detective on a TV show lil Bruce Wayne couldn't get enough of (and is now on the staff at Gotham Academy). The creators of TASbasically took all of that stuff from the comics The Shadow showed up in, added some stuff about Bill Finger being inspired by The Shadow, and dumped it all into the Gray Ghost character. So it's not even like they're rooting around in old continuity for this – it's all still right there on the surface.
Regardless, this should be pretty good. Look at this preview art.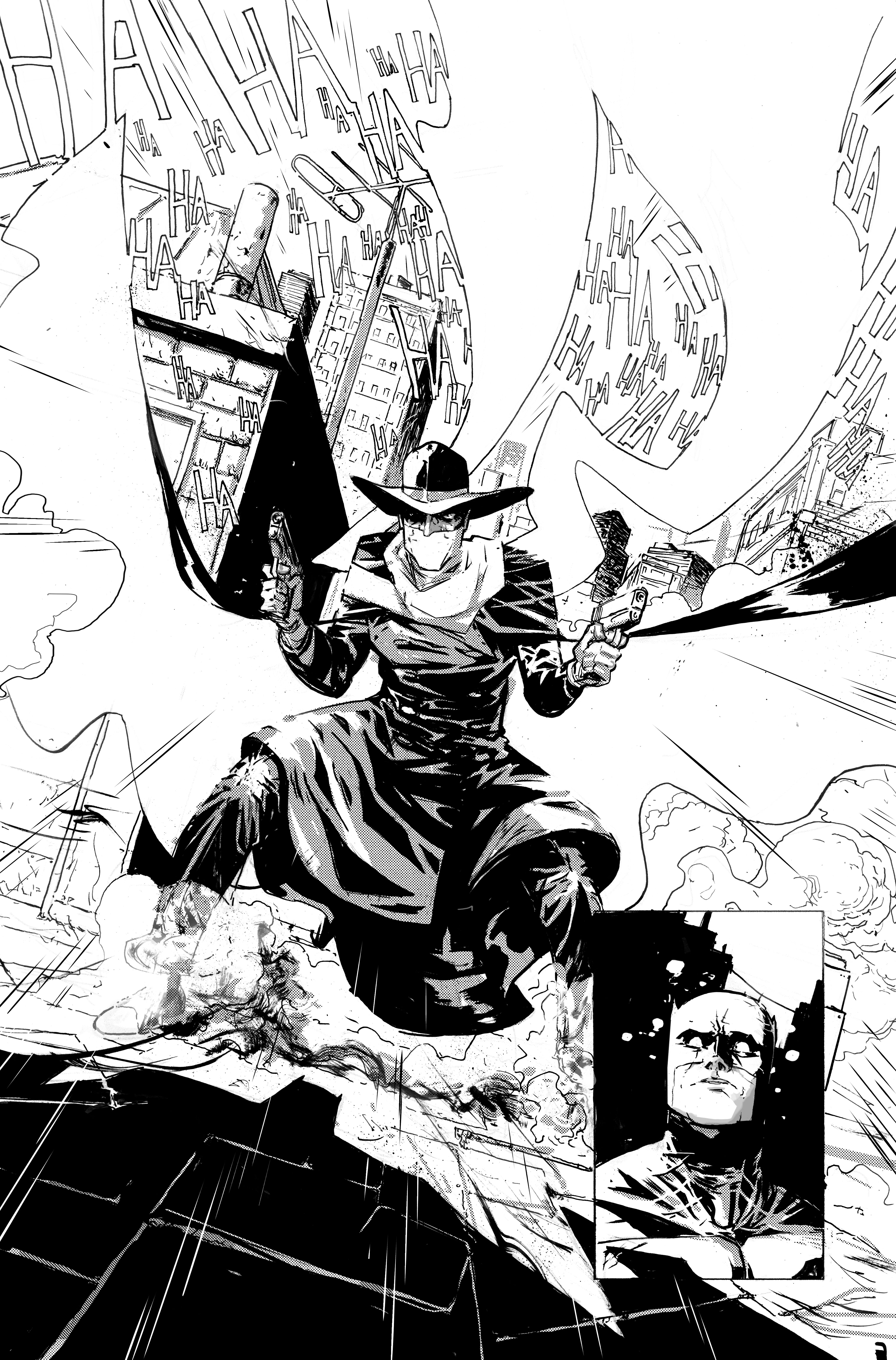 Riley Rossmo and Batman fighting The Shadow on a 9-panel grid go together like chocolate and peanut butter. The first issue of Batman/The Shadowis due out in April.