News
Bane's Plan to Destroy Batman Revealed
In this exclusive preview, we start to get a sense of Bane's 72-issue master plan to break the Batman.
Since Tom King's run started way back in 2016, we've had a few dialogue-free (or nearly dialogue-free) issues where the art tells one story and the narration tells another, and the two intertwine to move the plot and the characters forward in King's master plan. I don't think I'm exaggerating when I say that these are some of the best issues of the entire run. They're certainly some of my favorite Batman comics of all time.
From a plot perspective, these dialogue-less issues are always fairly important. In the first of these, Batman #12, Batman fights his way through Santa Prisca to take on Bane, while the narration reveals that young Bruce contemplated suicide just after his parents' deaths. The wedding issue, Batman#50, was largely silent, telling a retrospective history of Batman and Catwoman's relationship.
Batman #72 (exclusive preview pages below), is essentially where the strands of Bane's plan dating back to the first issue of the series are pieced together to set up the endgame of this enormous story. But while the payoff in this issue is huge, that's not what makes me love these issues so much.
Further Reading: Batman: Last Knight on Earth's Big Twist Explained
King has had a killer group of artists drawing this entire run, and they've all been working in really different styles. David Finch and Tony Daniel did some of the best work of their careers in these books, and they are dramatically different artists than Lee Weeks or Travis Moore, who are then also INCREDIBLY distinct from Joelle Jones, Clay Mann, and Mikel Janin.
Jorge Fornes kind of came out of nowhere to join the Bat team for this book. His previous work in comics was a lot of fill-in art on a few unheralded but good Marvel books (real talk: Soule and Acker/Blacker Thunderbolts was awesome). But his art on Batman has been absolutely revelatory. There is so much David Mazzucchelli in his Batman that I legitimately had to double check when I first saw his art. His pace and linea are so polished and professional that you would be shocked to look at his Comic Book DB page. The silhouette panel at the top of page 4 in the preview is a masterpiece, the kind of thing you hope for in a Bat-book but shockingly only rarely get.
Further Reading: Batman and Catwoman Reunite in New Series from Tom King and Clay Mann
The other superstar of this issue is Jordie Bellaire. Mikel Janin draws the flashback pages, and while I'm not raving about his work right now, you should know that it's every bit as incredible as it has been throughout the series (seriously, go back and look at issue 12. It's staggering). But Bellaire, who colors both Fornes and Janin, shows why she is one of the best colorists who's ever worked in comics. The pages both clearly belong in the same book, but they're also visually distinct from each other from start to finish – lines, inks, and colors. The palettes are a little shifted between the two, but that's more to give you a sense of distinct place between scenes.
What's truly impressive is how much flatter the colors on the Fornes pages are. There's a shininess in the way light is hitting things in the Janin page that isn't on the Fornes pages that feels perfectly correct for the pencil styles AND emphasizes the story. Even today, in the golden age of comics colorists, where there are regularly 14 different people who deserve an Eisner on any given week, Bellaire stands out as exemplary and it's because of work like this. Take a look: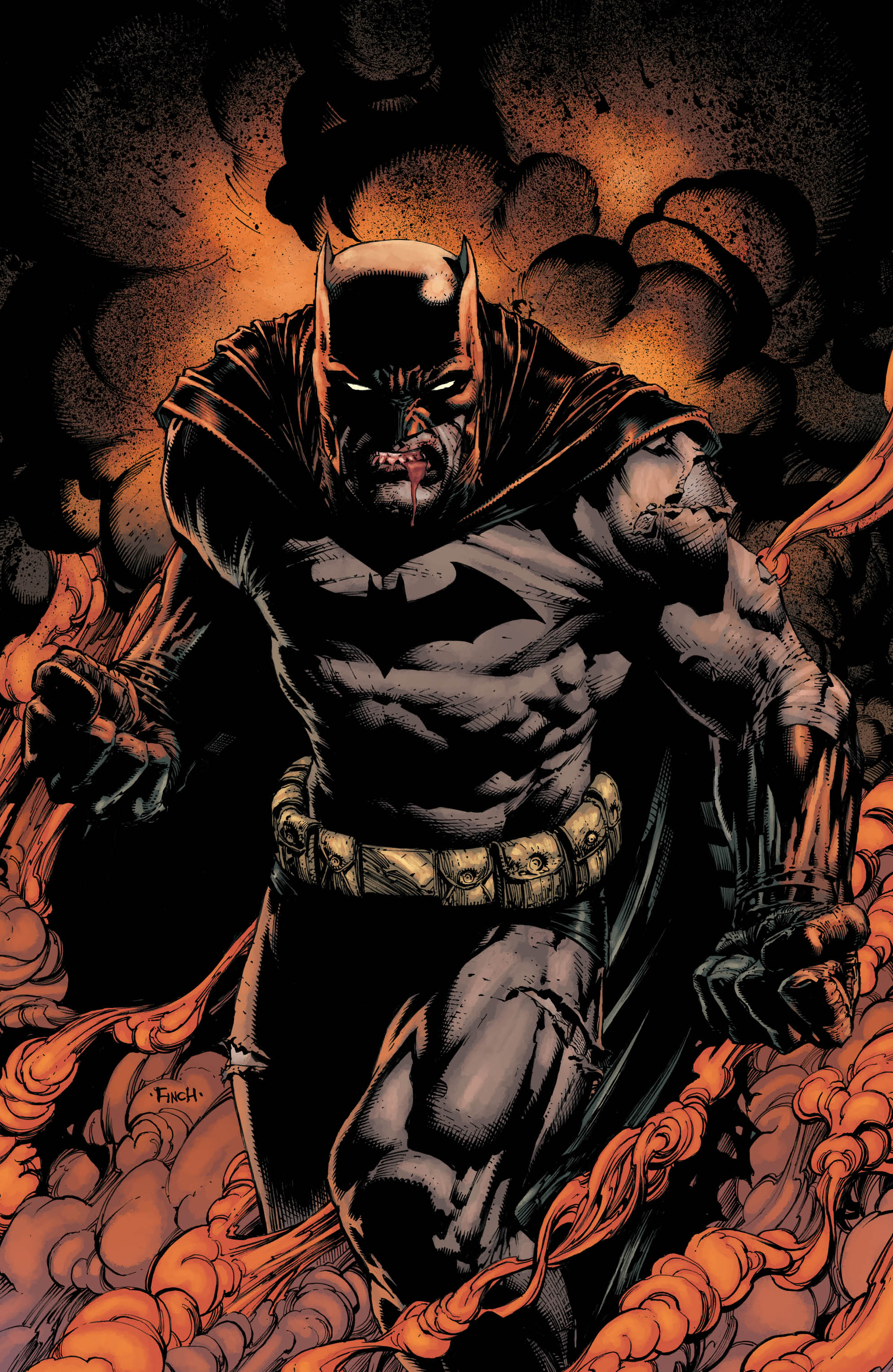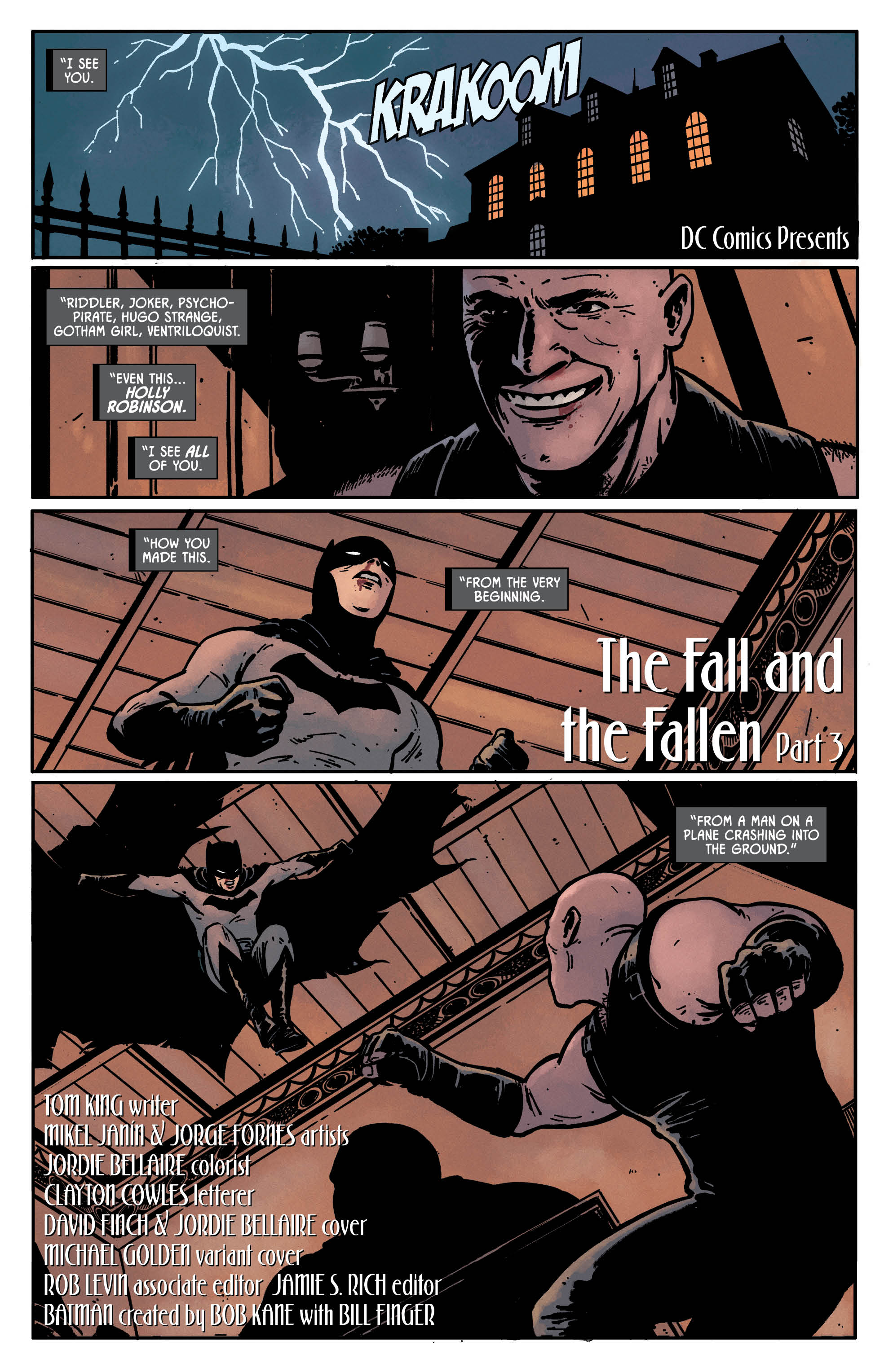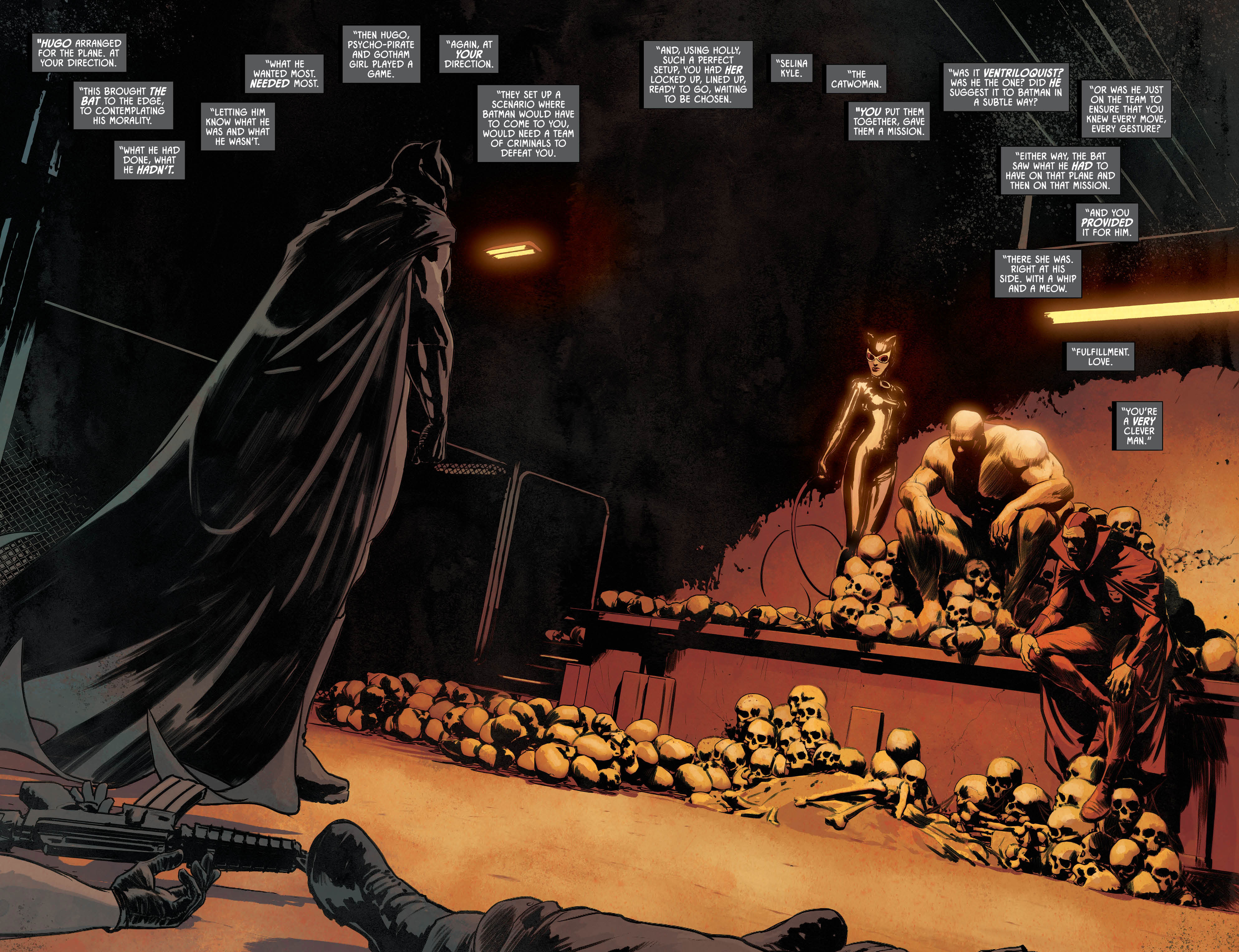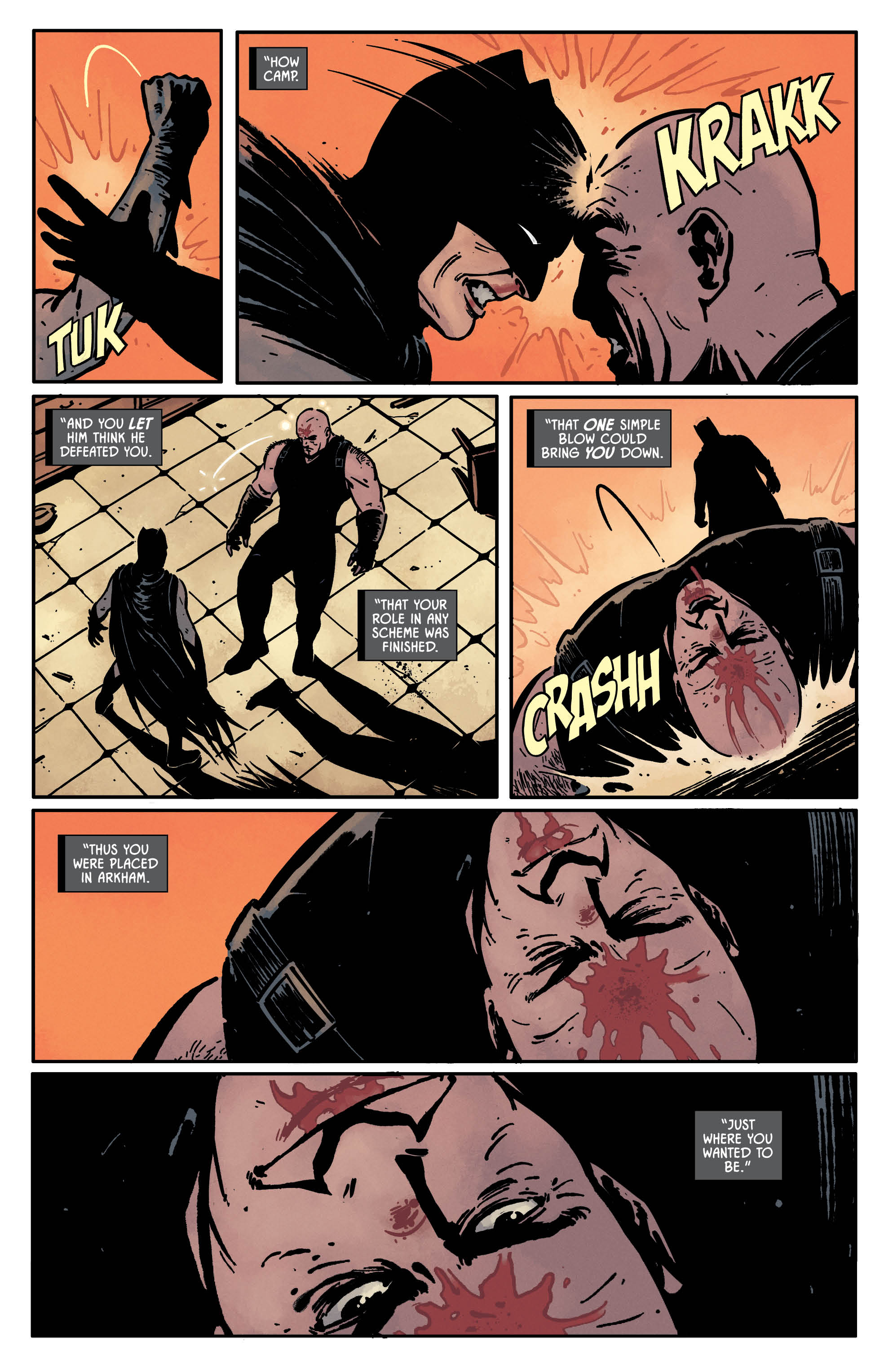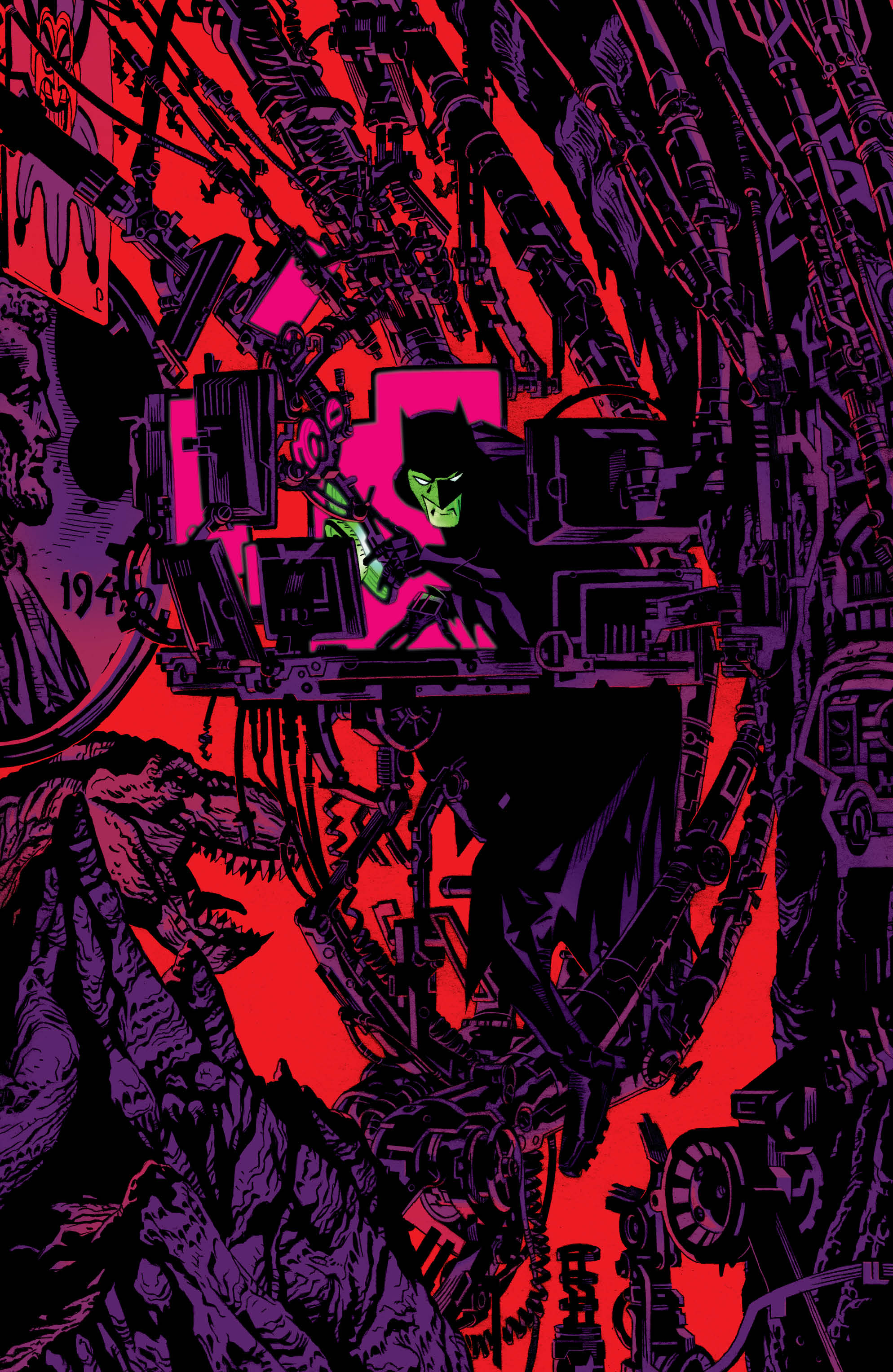 Here's the solicitation:
BATMAN #72
written by TOM KINGart by MIKEL JANIN & JORGE FORNEScover by DAVID FINCHvariant cover by MICHAEL GOLDEN
"The Fall and the Fallen" part three! Is this the end of Gotham City? Bane's army of villains is taking over the city, and Batman's back is against the wall. With all the things Bane has done to him over the last year—from breaking up his wedding to trying to assassinate Nightwing, and then invading Batman's mind to expose his most terrible fears—could this be the worst hate the Caped Crusader has ever encountered?
ON SALE 06.05.19$3.99 US | 32 PAGESFC | RATED T