News
Batman #62 Reunites Mister Miracle Creative Team (Exclusive)
With Mister Miracle wrapped, Tom King and Mitch Gerads are back together for Batman #62, pitting the Dark Knight against Professor Pyg.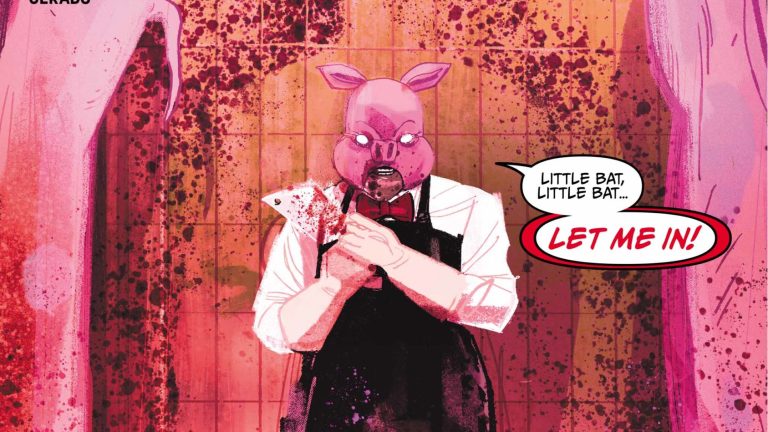 Mister Miracle was at or near the top of just about everyone's best of 2018 lists, including ours. And with good reason! It's really good you guys. It's rare that you find two comic creators who are both working at their peak and whose sensibilities complement each other so perfectly that the end result is leaps and bounds better than what they do apart.
So when DC came knocking with an exclusive preview of Batman #62, after fifteen minutes of squealing and putting a fresh "E" on my keyboard, we of course said yes.
Here's what DC has to say about the issue:
BATMAN #62 written by TOM KINGart and cover by MITCH GERADSvariant cover by FRANK MILLERThe Eisner-winning creative team behind MISTER MIRACLE is back together as artist Mitch Gerads rejoins the Bat team for a special issue! Professor Pyg is loose in Gotham, and you know that means things are going to get weird…and bloody!
Now check out these crazy preview pages…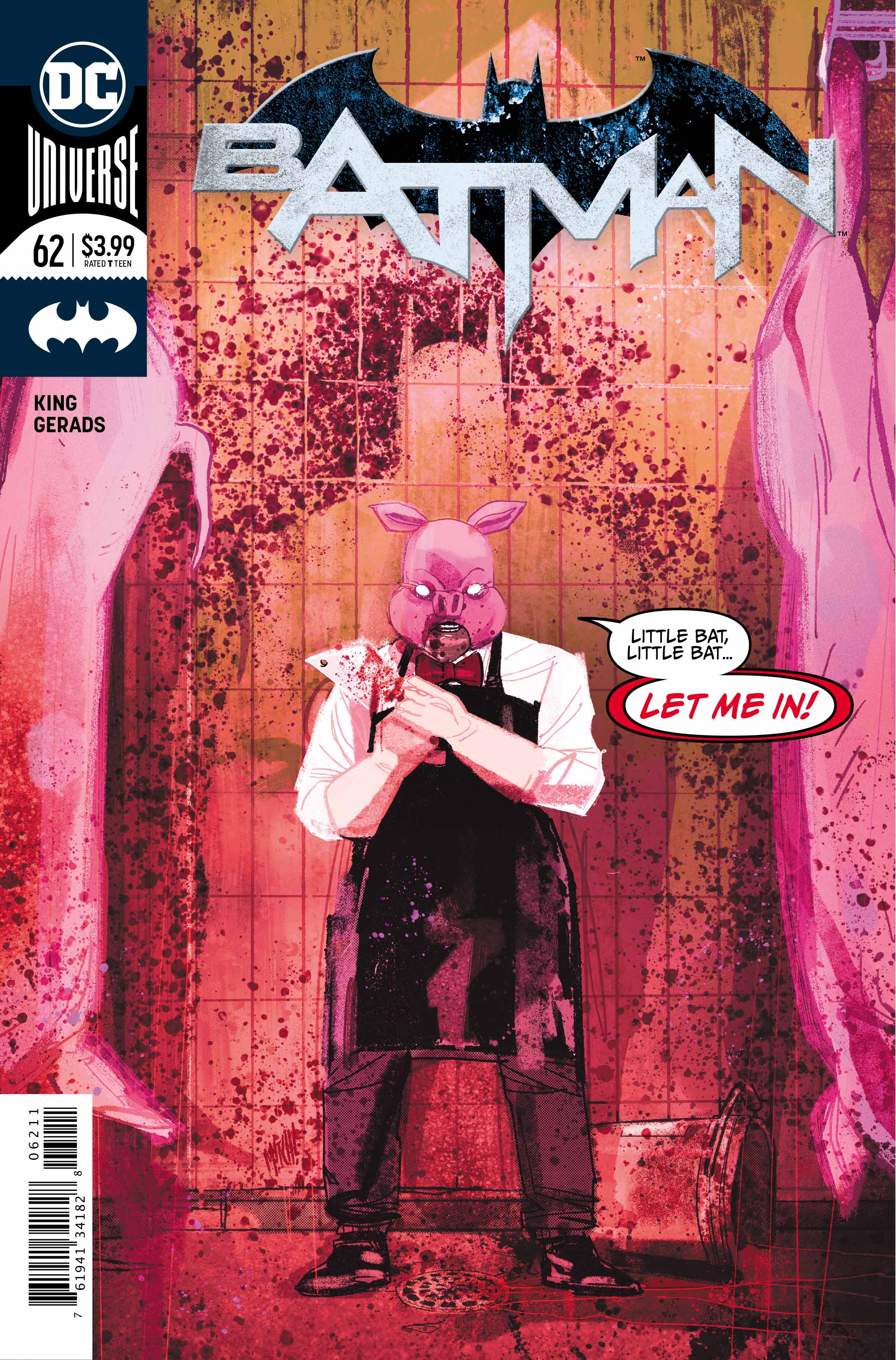 Playing up Mister Miracleis in no way meant to slight the work being done by King and the murderer's row of artists he's got working with him on Batman. Mister Miracleis probably a generational book, think James Robinson's Starmanif itwas as widely read as Watchmen. Batman could have just as easily been at or near the top of that best comics list last year.
Batman's baseline is so high. Think about it: 62 issues in now, and maybe the most relatively pedestrian part of the run was "The War of Jokes and Riddles," a gang war between Riddler and Joker that's predicated on how neither one gets the other's schtick that ALSO included a Kite Man story that turned Comics Internet into a blubbering mess. That's a really high floor of quality.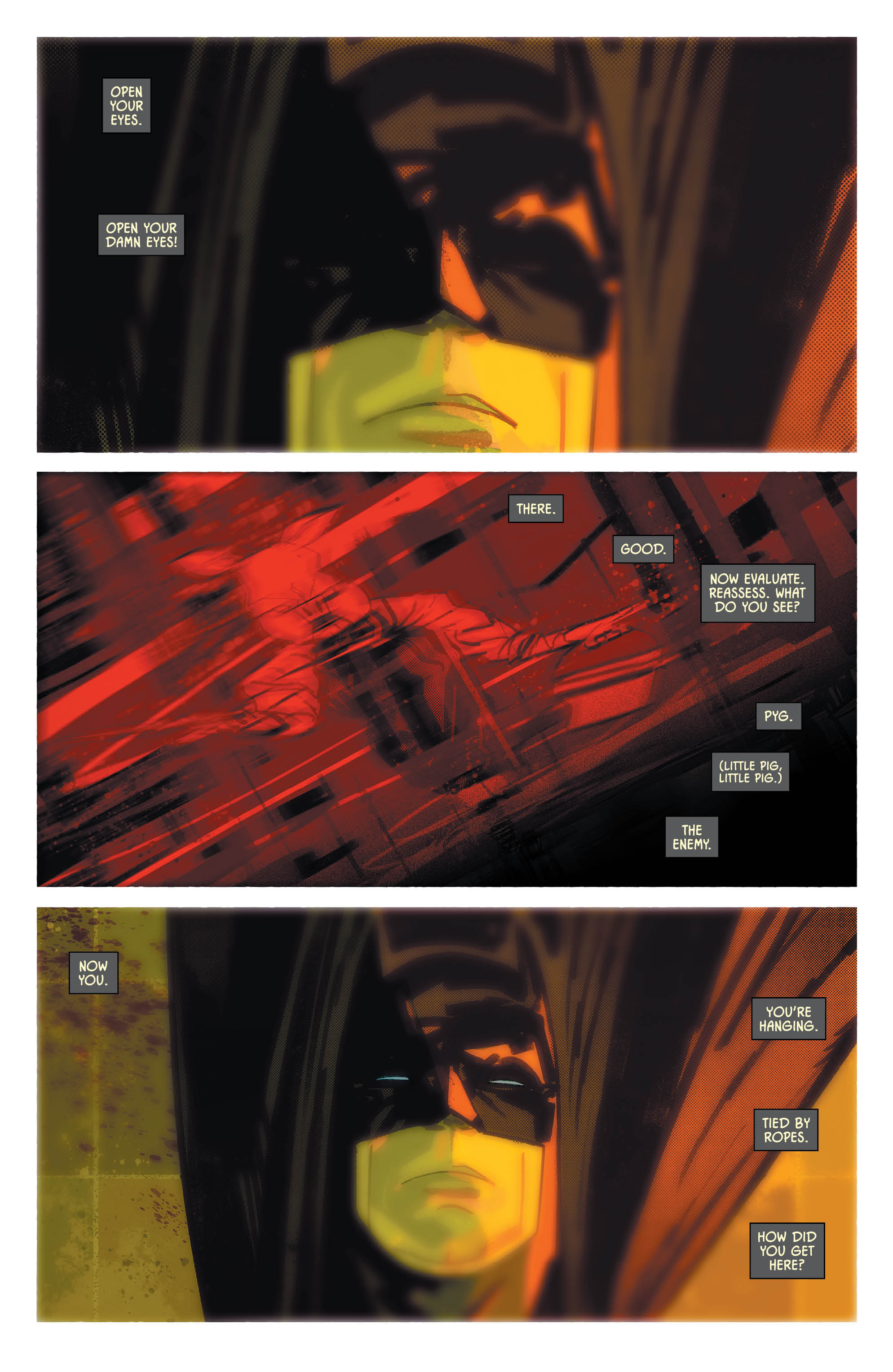 In the last year alone, we've seen Batman and Wonder Woman trapped in an alternate dimension for 10,000 years; the wedding; the Poison Ivy and Booster Gold lead ins to Heroes in Crisis;12 Angry Batmen, the fallout from the wedding with Mr. Freeze; and a KGBeast story. There wasn't a single time that an issue of Batman came out in the last year where Batman wasn't at or near the top of my read pile.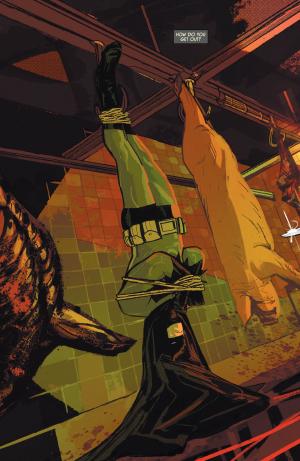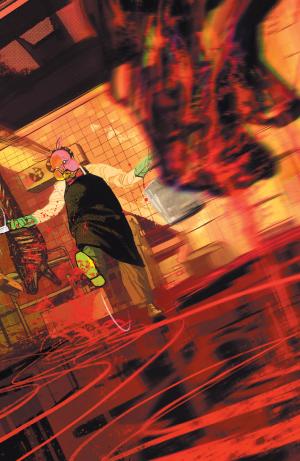 It's an underrated component of this run, but there's an elegance to the way King works blatant fanservice into the book that makes it so joyful to read. The Superman and Batman "double date" issues from last year had so much from the respective animated series, and the Wonder Woman story felt like a direct call and response to the classic Justice League cartoon, where their relationship felt completely legitimate and earned. And here…hang on.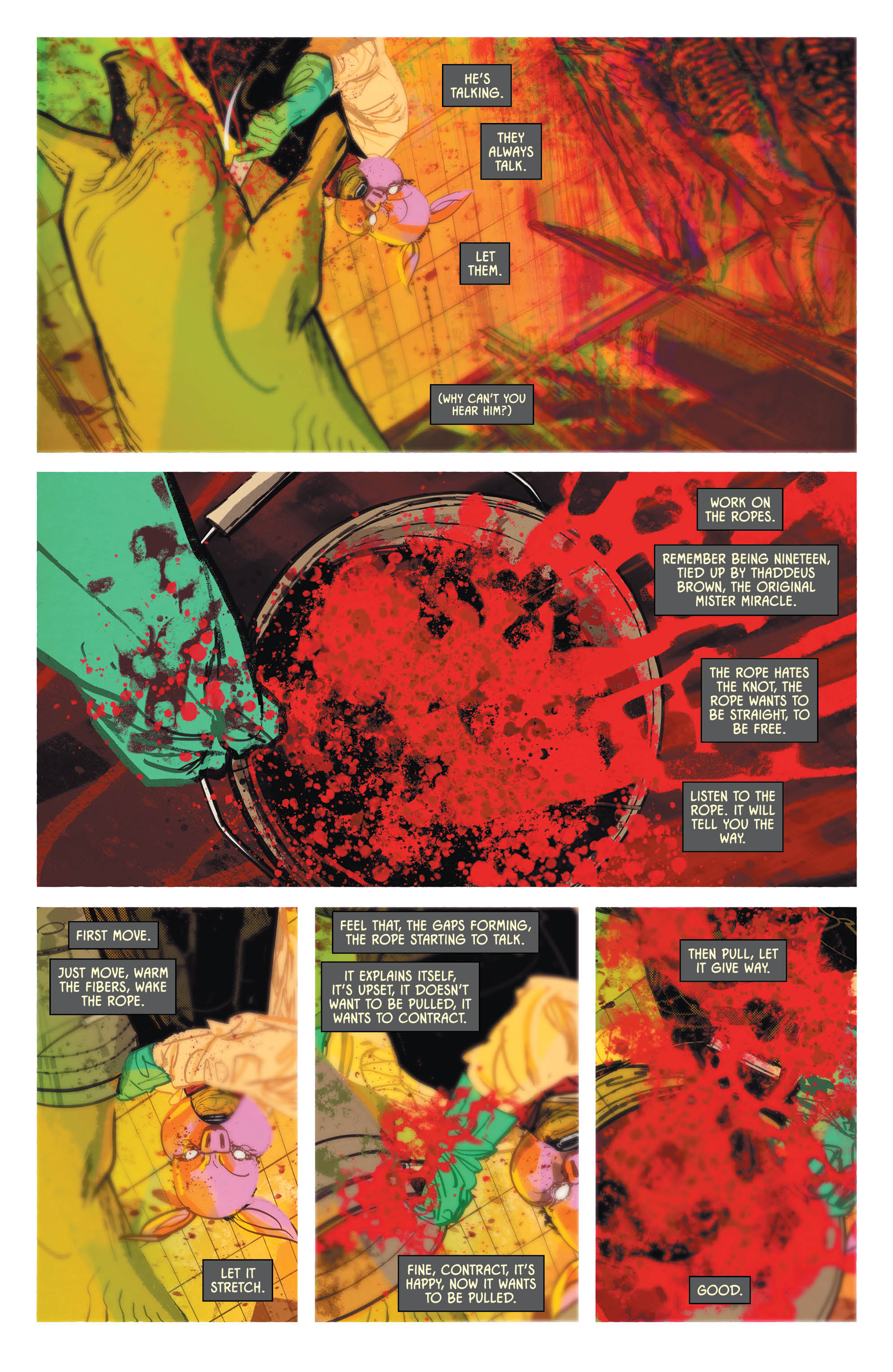 Look at that. "Remember being nineteen, tied up by Thaddeus Brown, the original Mister Miracle." They're just taunting us now. And yet even when you know it's fan service, it's still so good that you don't care. The art effects that Gerads puts in, the blurring and the blood blotting over the camera, are wonderfully immersive and effective storytelling tricks. These guys are unbelievably good.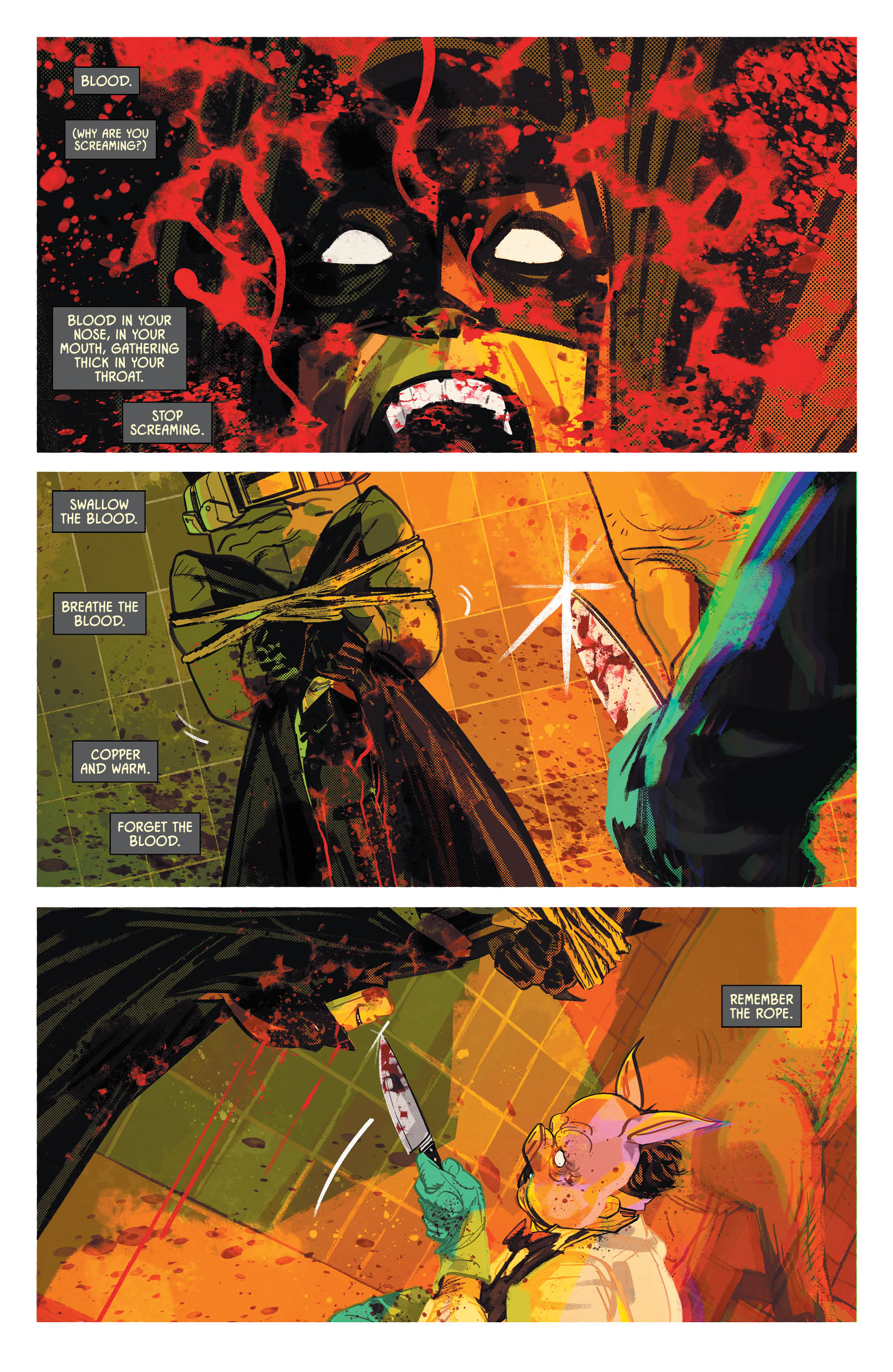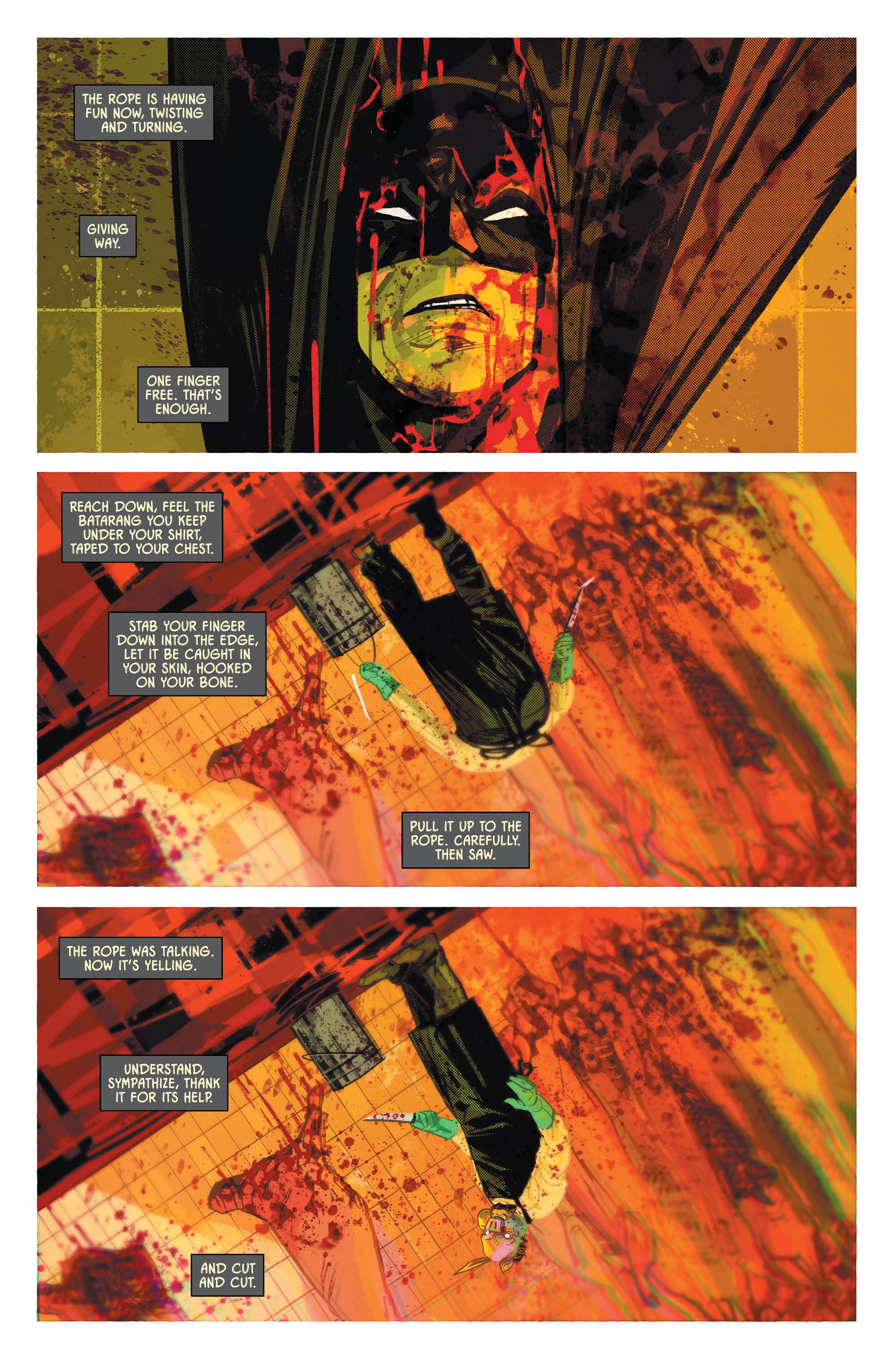 Oh, and there's a groovy Frank Miller variant cover for the issue, too…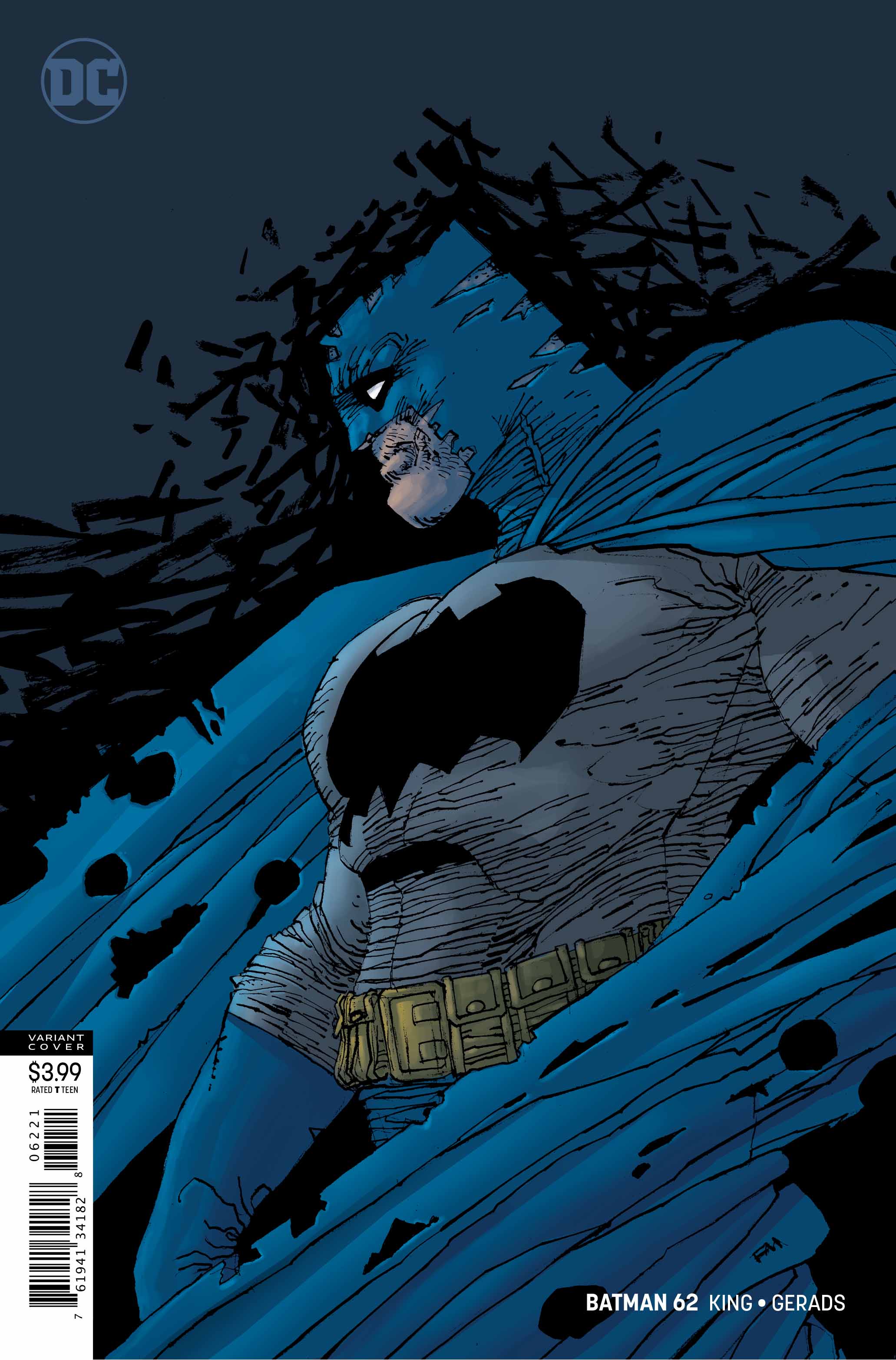 Batman #62 is on sale on 1/9/2019. For more on Batman, Tom King, Mitch Gerads, Mister Miracle, or rampant (and probably incorrect) speculation about where King's Batman will end up in 40 more issues when it wraps, stick with Den of Geek!