News
Barbarella Returns to Comics After 35 Years
Her name isn't pretty-pretty, it's Barbarella. The angel of the sexual revolution is coming back to comics.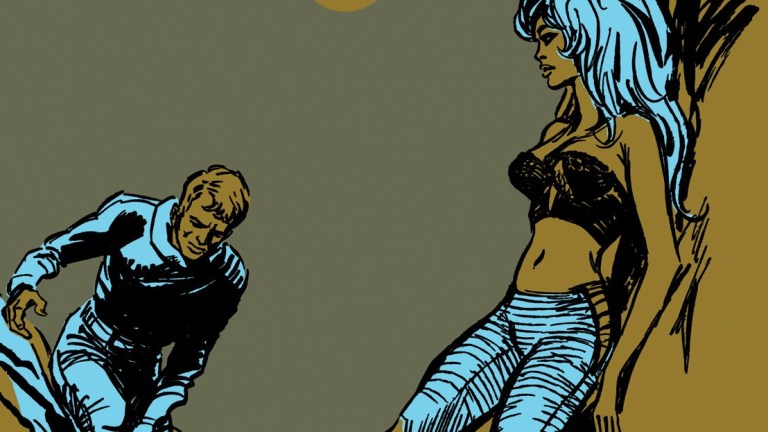 A good many dramatic situations begin with screaming. Dynamite Entertainment is filling its lungs to announce Barbarella is coming back to comics for the first time in 35-years. The new series will coincide with Barbarella's 55th anniversary.
This will be the iconic character's first-ever American comic series. It will be written by Mike Carey (X-Men, Lucifer, The Girl with All the Gifts), and longtime Barbarella brand custodian and consulting editor Jean-Marc Lofficier. The artwork will be done by Turkish artist Kenan Yarar (Hilal).  The new Barbaella series is slated for release this December.
"When I was first told of Dynamite Editor Matt Idelson's Barbarella project, I thought it was fascinating," Yarar said in a statement.
"Even though Barbarella is unruly, bold, attractive and sexually appealing, she wasn't objectified and she has a strange universe that may lead to countless eccentric worlds. The thing that compelled me to absolutely take part in this project was reading Mike Carey's script. The script was masterful and enjoyable in addition to having a solid philosophy and subtext to be the answer if someone bothered to ask me what kind of a comic book I'd like to work on as an artist."
Yarar, who stopped his education after high school to concentrate on art, is best known for his rebellious and beautiful character Hilal. He also drew for short stories and Tales of Psychosis.
"I'm really excited to be working with Kenan Yarar," Carey said in a statement. "He's an artist with an exuberant, dazzling, playful style that's perfect for the book – and he's a great collaborator, always coming up with left-field solutions to narrative problems."
"I am delighted with the selection of Kenen Yarar," Barbarella consulting editor Jean-Marc Lofficier said in a statement. "His preliminary sketches have shown both a spirit and a style that brings a new life into the character; it is faithful without being imitative."
Barbarella was created by Jean Claude Forest in 1962, the beginning of the Sexual Revolution. Jane Fonda played the title character in Roger Vadim's 1968 cult-classic film Barbarella. She has not appeared in a new series since her last appearance in the science fiction magazine Heavy Metal.
"We are extremely proud to not only be the first publisher to bring the iconic character back to print in more than 35 years, but to be the premiere American publisher to have the honor in Barbarella's history," Dynamite CEO/Publisher Nick Barrucci said in a statement. "To be able to work together with the incredible talents of Mike Carey, now combined with the artistic brilliance of Kenan Yarar, we're certain we've brought in the perfect team to do her legacy justice.  I cannot thank Jean-Marc and the estate enough for bestowing this honor on us." 
"The first time I saw Kenan's art, my jaw just dropped," says Matt Idelson, senior editor for Dynamite. "His work is extraordinary, and it straddles an impossibly fine line between the utterly fantastical while staying grounded and keeping you in the story.  The level of detail and thought he brings to everything he draws, be it from the real world or the world of the imagination is remarkable.  I knew he had to draw the book from that first moment."
Barbarella will be made available throught Diamond Comic Distributors' October 2017 Previews catalog. Comic book fans are encouraged to ask their local comic book guys to order it.