News
Avengers Getting a Fresh Start at Marvel
Jason Aaron and Ed McGuinness are taking over Marvel's Avengers in May.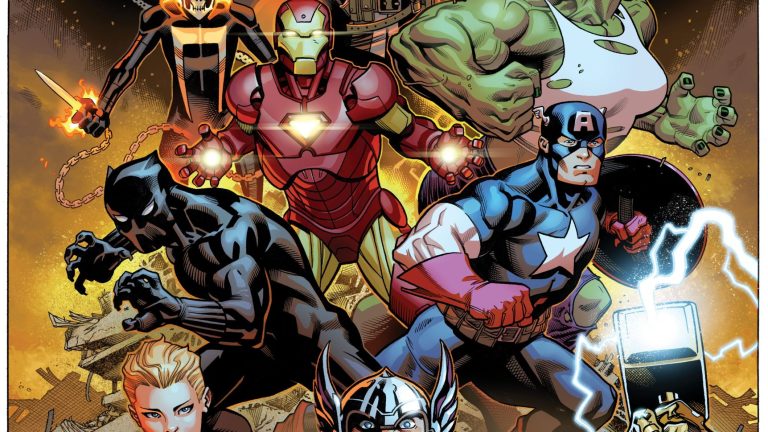 As part of Marvel's Clean Break Fresh Start initiative coming in May, Jason Aaron (The Mighty Thor) and Ed McGuinness (Hulk) are relaunching Avengers with a new #1 and a new team lineup this May.
The series is a back-to-basics approach for the team, and as such is reuniting the big three for the first time in years. This new team of Avengers will include Steve Rogers as Captain America, Tony Stark as Iron Man, Thor Odinson, Captain Marvel, Jennifer Walters as Hulk, Robbie Reyes' Ghost Rider, Black Panther, and (for a temporary period) Doctor Strange.
Aaron is now wrapping his epic run on The Mighty Thor,where he's brought all ten realms to war multiple times, and is probably killing Jane Foster right before this comic launches. Aaron told IGN, "We wanted to get back to a small, core lineup, with big, iconic characters at the heart of that. So we get Steve, Tony, and Thor Odinson back together at the heart of this new team, and the rest of the team we build around them over the course of the first arc."
This relaunch coincides with the culmination of the Marvel Cinematic Universe on the big screen – Avengers: Infinity Warreleases on May 4th. 
"My aim with this series is basically, if you only read one Marvel comic…" said Aaron, "If you picked this book up, this would show you the landscape of the Marvel universe issue after issue. We want to feature the biggest characters and go to the coolest, most exotic locations around the Marvel U."
There are no mutants or Fantastic family members on this team.
It's not clear yet how this relates to Marvel's Free Comic Book Day Avengers special, although that's likely to be the jumping on point for the new status quo. You can get a look at the cover here…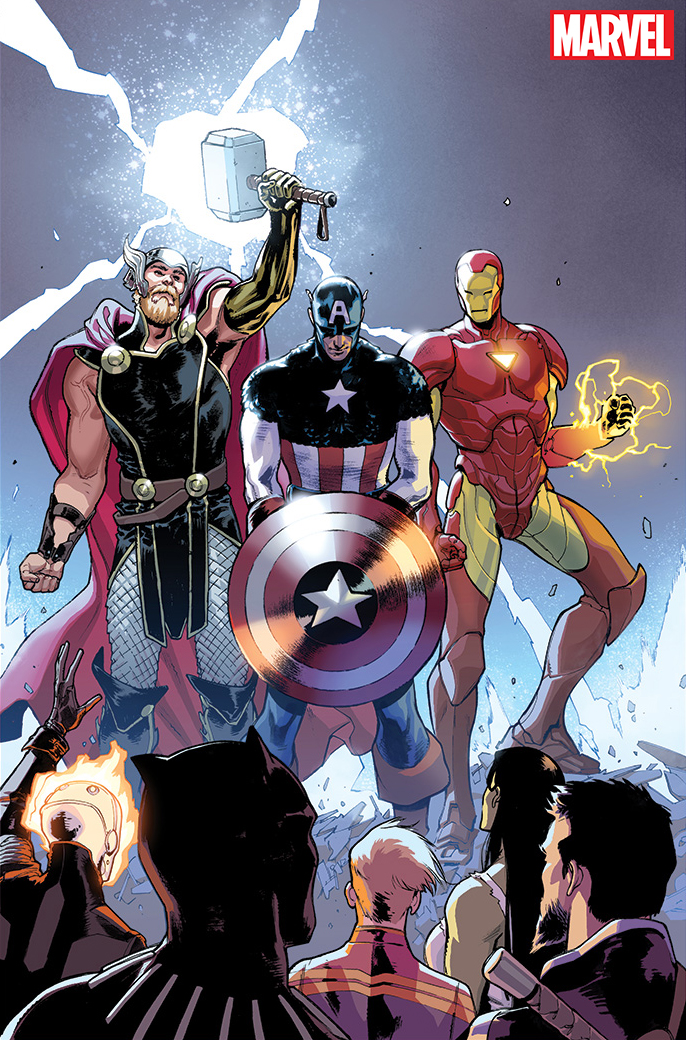 For more information on Avengers,stick with Den of Geek! For uncolored preview art from Avengers#1, keep scrolling! Then stick with Den of Geek!