News
Arrow Season 2 Blu-ray release date and details announced
Arrow Season Two will arrive on Blu-ray and DVD this Fall, with a few extras.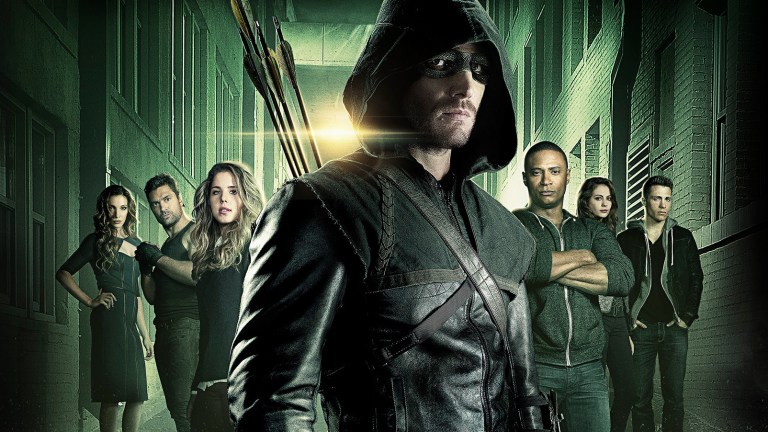 If you've been waiting to figure out what all the fuss was about with Arrow season two, it's almost your time. Arrow: The Complete Second Season will arrive on as a Blu-ray/DVD combo-pack on September 16th. You'll be able to kick back and watch the season that transformed Arrow from "that show the CW did after Smallville" into the most talked about superhero TV show out there. 
Here's the official synopsis:
Based on the DC Comics "Green Arrow" superhero comic book series, Arrow has been reinvented for a modern day audience. Starling City has been torn apart by the Undertaking, so the need for the hooded vigilante — now known as The Arrow — is more urgent than ever. After retreating to the island on which he was once stranded, Oliver Queen (Amell) returns to protect his mother, sister and besieged company but comes to realize that allies and enemies have switched sides, and the stranglehold of evil on family, friends and city is diabolically linked to his fateful shipwreck. A once-tight comrade-at-arms and a strength-enhancing, yet mind-warping serum may prove to be the mightiest adversaries The Arrow has ever encountered. Can justice find its target in this 23-episode season? Or will all fall before the fury of Deathstroke? 
Bonus features include: 
– From Vigilante to Green Arrow- How Did They Do That?! Action & FX- Wirework: The Impossible Moves of Arrow – Select Episode Commentaries- Deleted Scenes- Gag Reel 
No word yet on when it will land on Netflix, but hopefully it will be around the same time.
All info comes courtesy of Blu-ray.com.
Keep up with all our Arrow coverage here.
Like us on Facebook and follow us on Twitter for all news updates related to the world of geek. And Google+, if that's your thing!