News
Arrow Gets a Domino Mask
CW's Arrow is finally giving Oliver his mask, as he inches ever closer to heroics that are evergreen.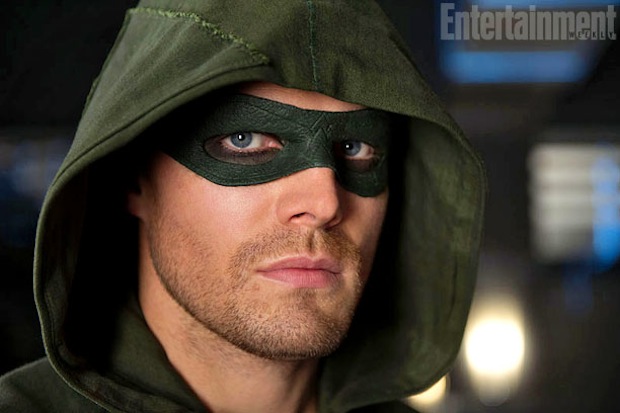 It took him over a year, but Oliver Queen (Stephen Amell) is finally getting a green domino mask to go with his hood. This also takes him one step closer away from being a vigilante hero and into being the superhero.
Thanks to our friends at EW, we now have a our first look of the mask which will debut on Arrow in December. And there is even a logical reason for it.
"Conceptually, it was something we wanted to do because Oliver himself is evolving as the Arrow – from vigilante to hero, sort of from Arrow to Green Arrow – and we wanted to see that progression in his costume as well," Executive Producer Andrew Kreisberg told EW. "As Oliver is embracing being a hero, being a hero means stepping out of the dark and being more of a symbol, so he has to take steps to conceal his identity more."
He also admits that there is a practical reason to it. As the Arrow character increasingly interacts as a hero with the police and other allies unaffiliated with his secret identity, he will need a mask so that he doesn't always have his head lowered at just the RIGHT angle.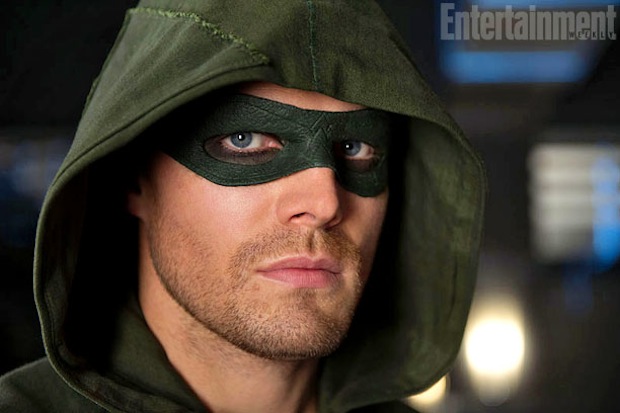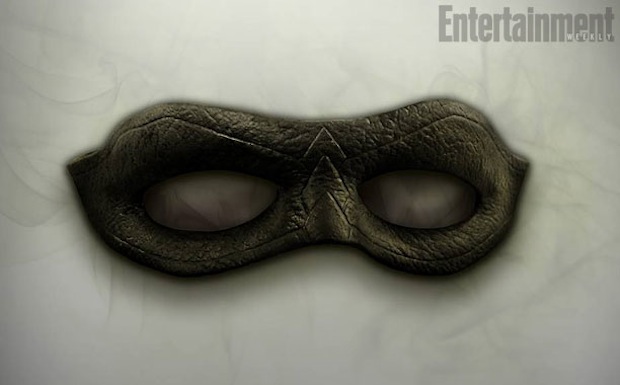 The mask was designed by Costume Designer Maya Mani and was one of roughly 50 crafted. Kreisberg admitted that they were headed in a "Joel Schumaucher-esque" direction at first with complicated designs until Executive Producer Greg Berlanti reigned them in to this finished design.
We have to say that it looks very cool. And very green. Could there be a new title, if only for the character, in the offing?
Like us on Facebook and follow us on Twitter for all news updates related to the world of geek. And Google+, if that's your thing!