News
Archie vs. Predator II Explores The Archieverse (EXCLUSIVE)
Here's your exclusive first look at the second issue of Archie's craziest crossover yet.
In what is suitably being referred to as "Crisis on Infinite Riverdales," Archie Comics currently has major multiverse issues flowing through many of their books. From Jughead's Time Police to Jughead the Hunger Meets Vampironica and beyond, the Archieverse is colliding in weird and unexpected ways right now as the publisher barrels towards its 80th year.
We expect to hear much more on what this all means for the future of Archie during the company's New York Comic Con panel next month, but until then we are left wonder what will truly go down when the various types of Archie stories being told right now in comics and on television will collide head on.
read more: Archie Comics' Multiverse Gets a Stunning Reveal
Further clues will come on September 18th, when the second issue of the Archie vs. Predator II miniseries hits stores. Again written by Alex de Campi and featuring art from Archie greats Robert Hack, Kelly Fitzpatrick, and Jack Morelli, this installment involves two groups of our core characters (including an Archie who is actually a Predator in disguise, because that's EXACTLY the sort of insane way this book rolls) as they encounter each other and wonder just what the hell is going on. It's something we are wondering with excitement too.
And thanks to the following exclusive images provided by Archie Comics, we now have a better idea of what is going on here.
Take a look: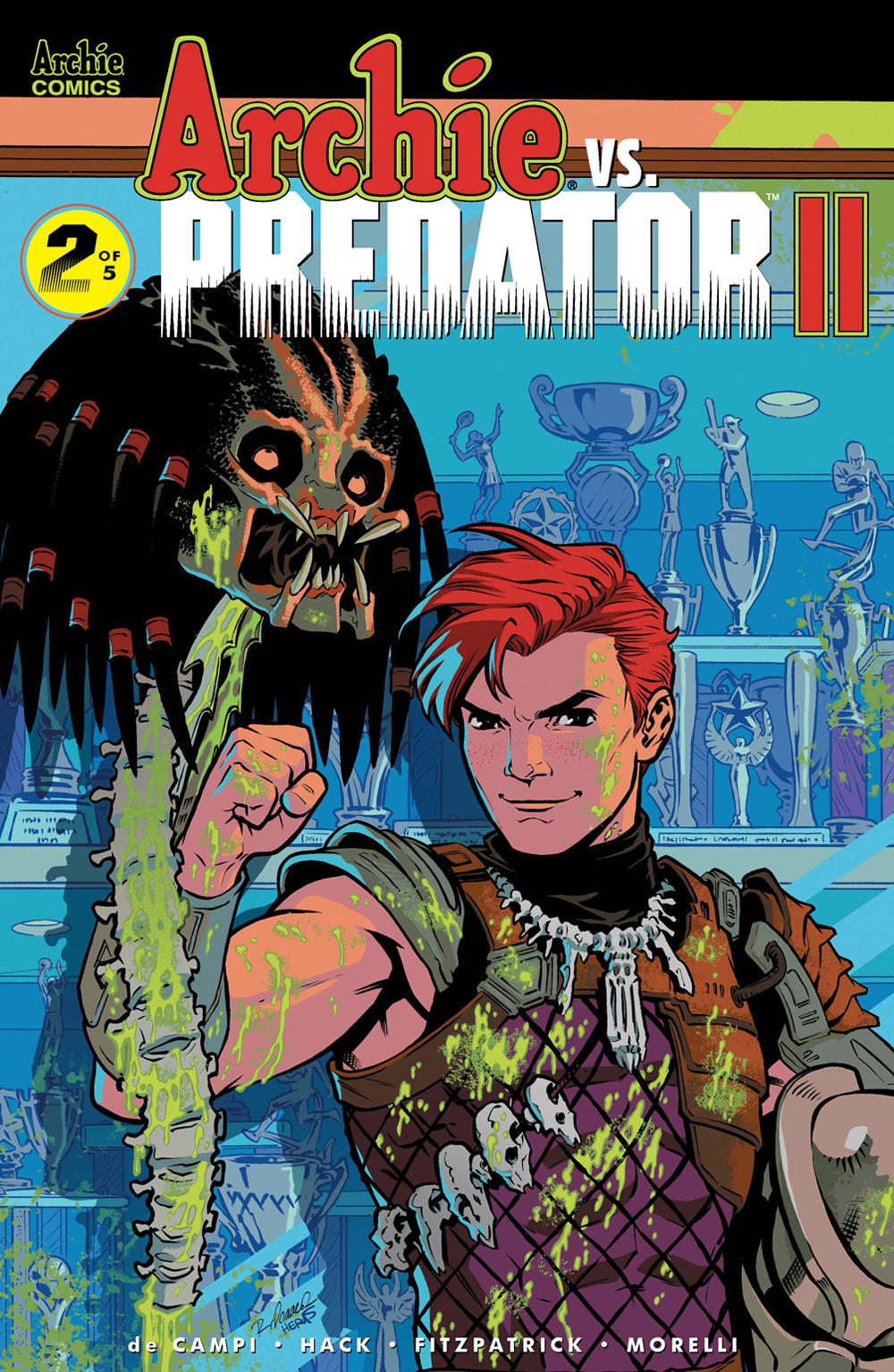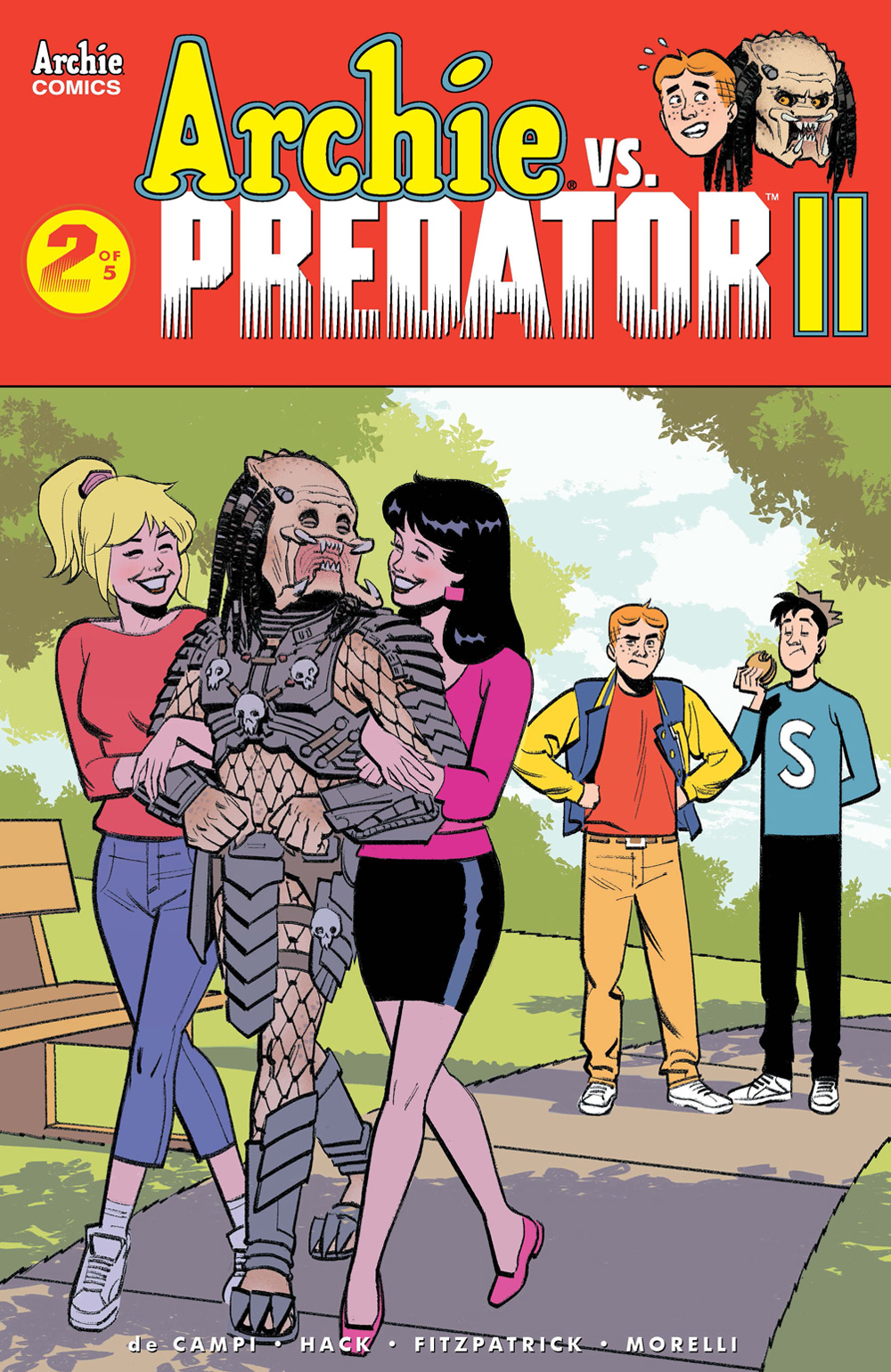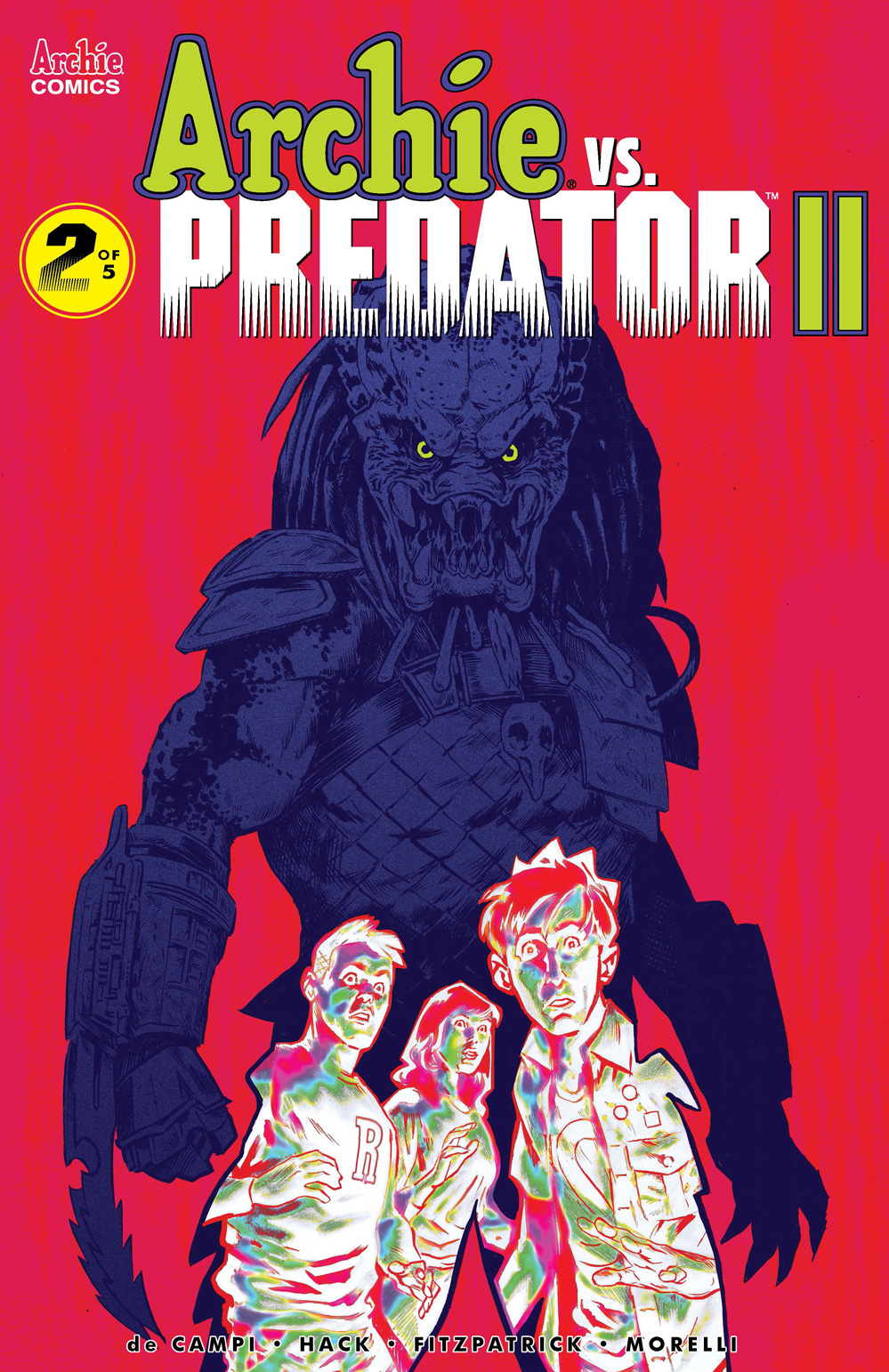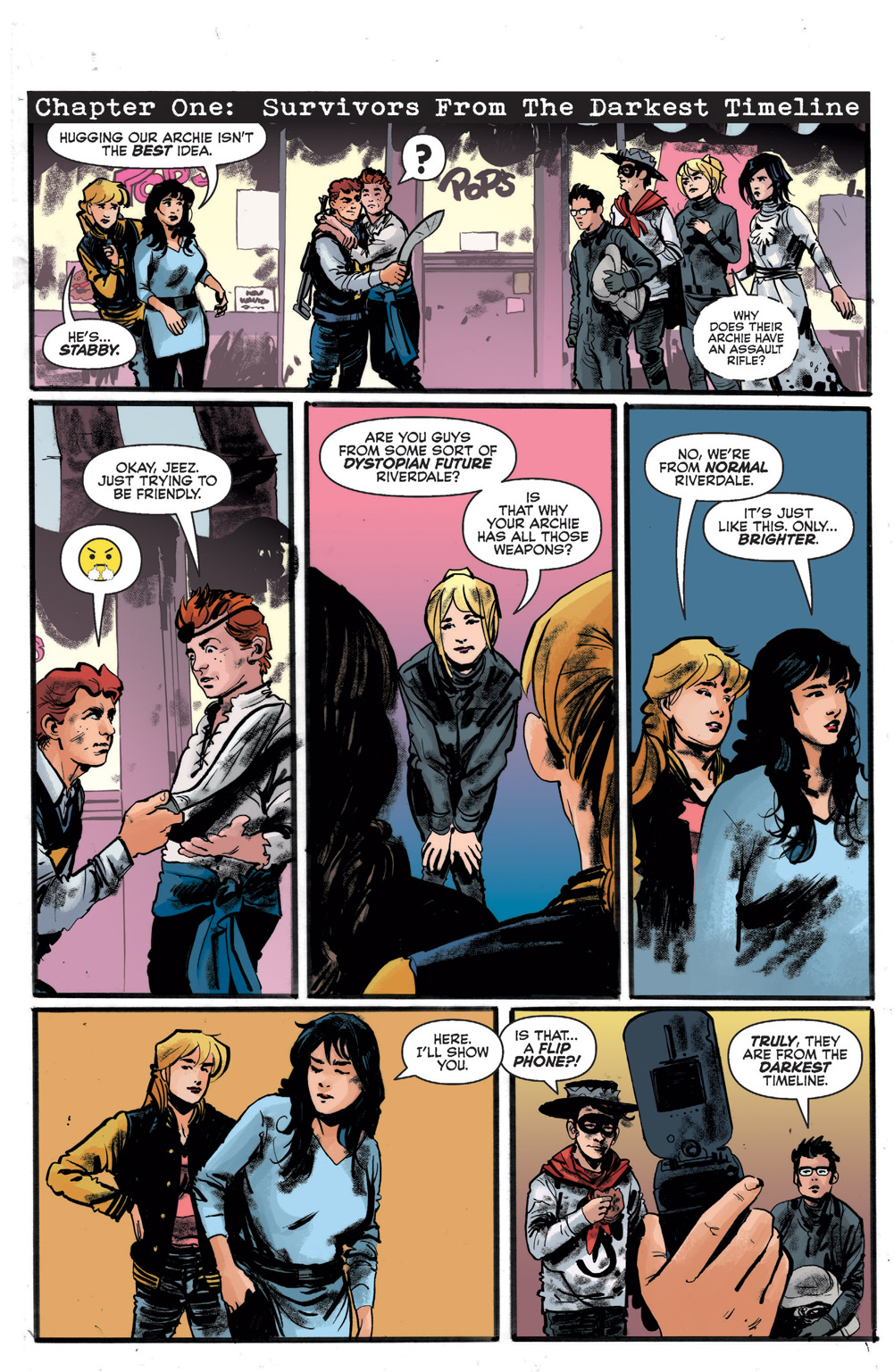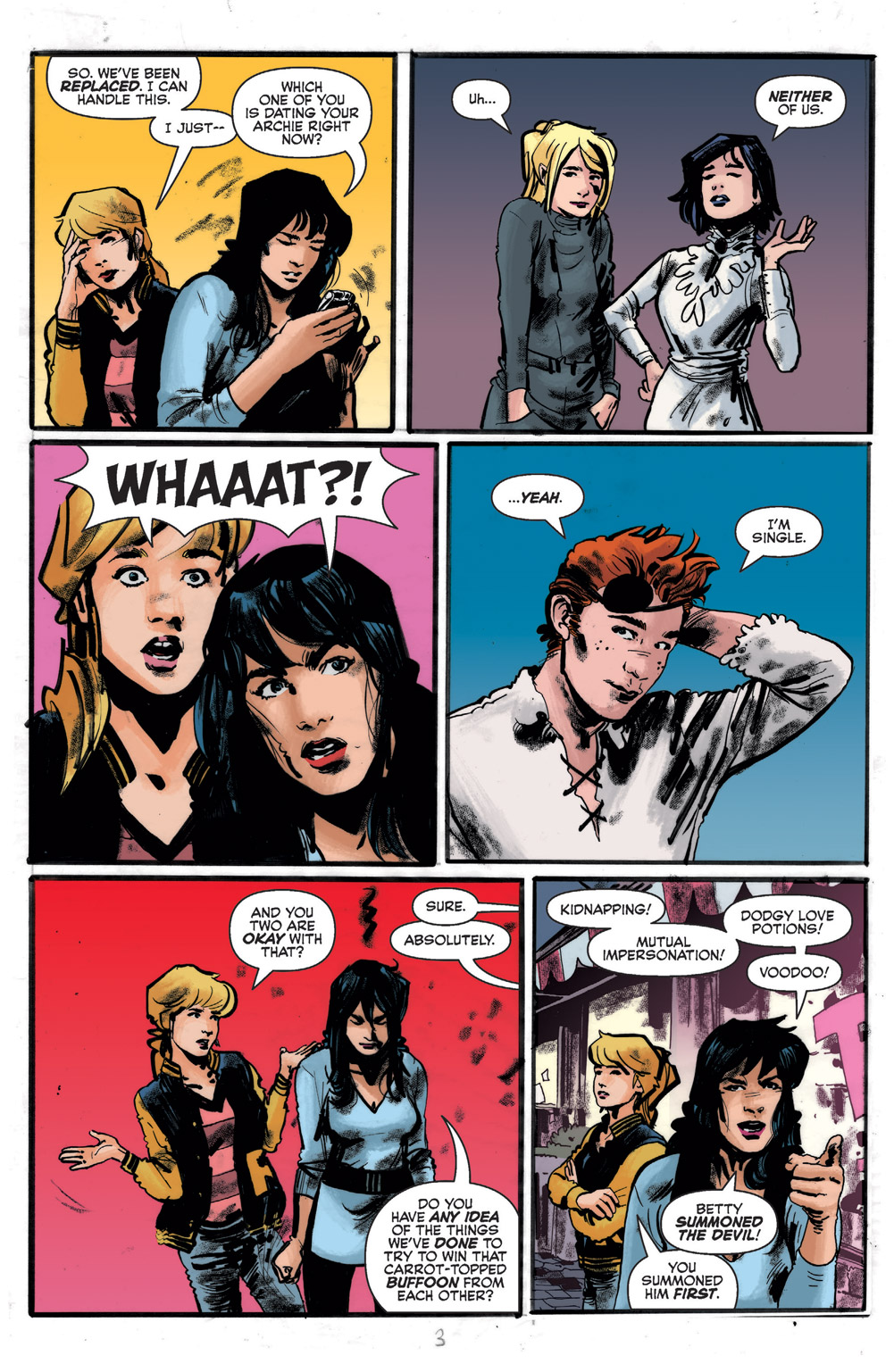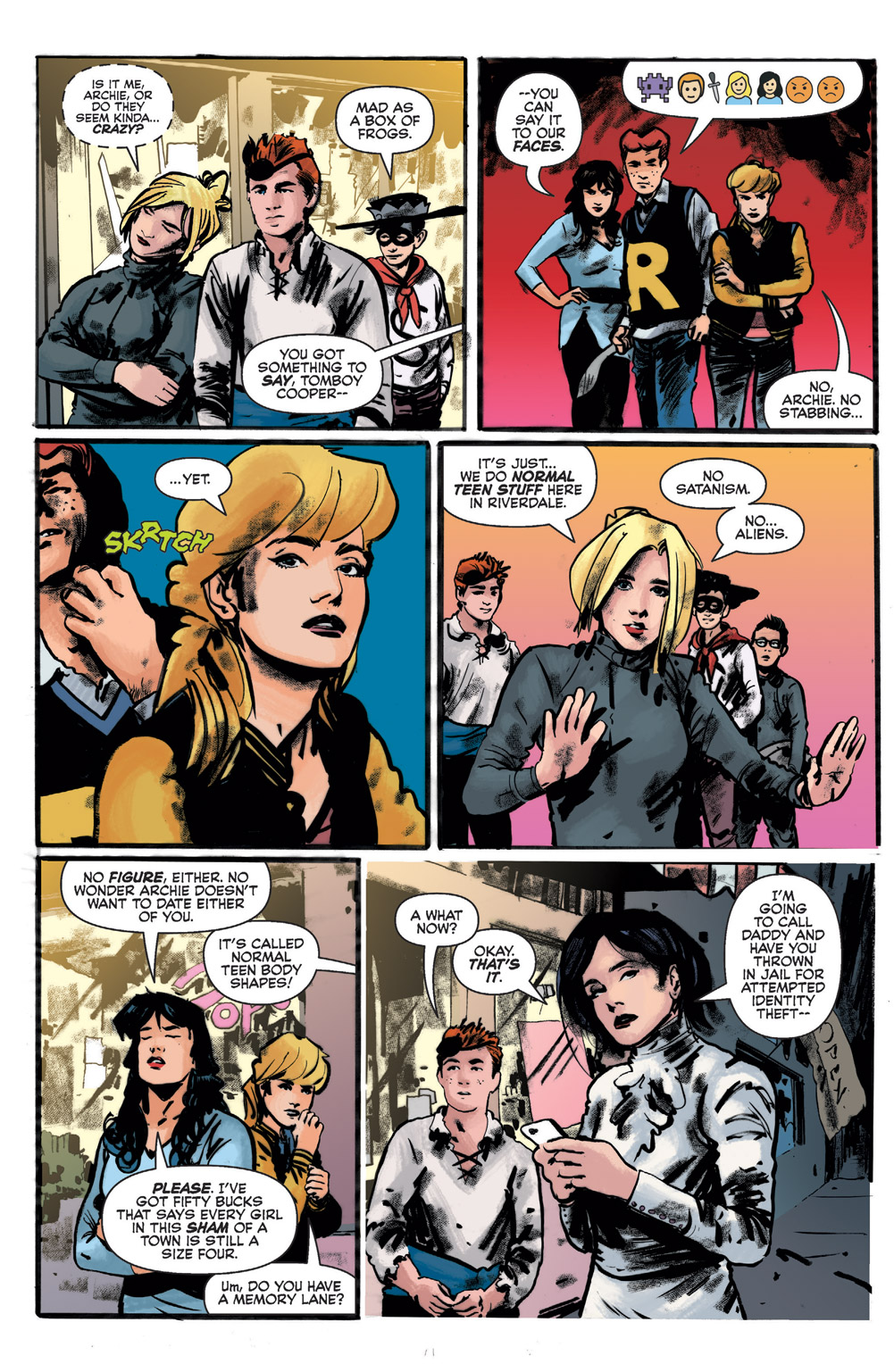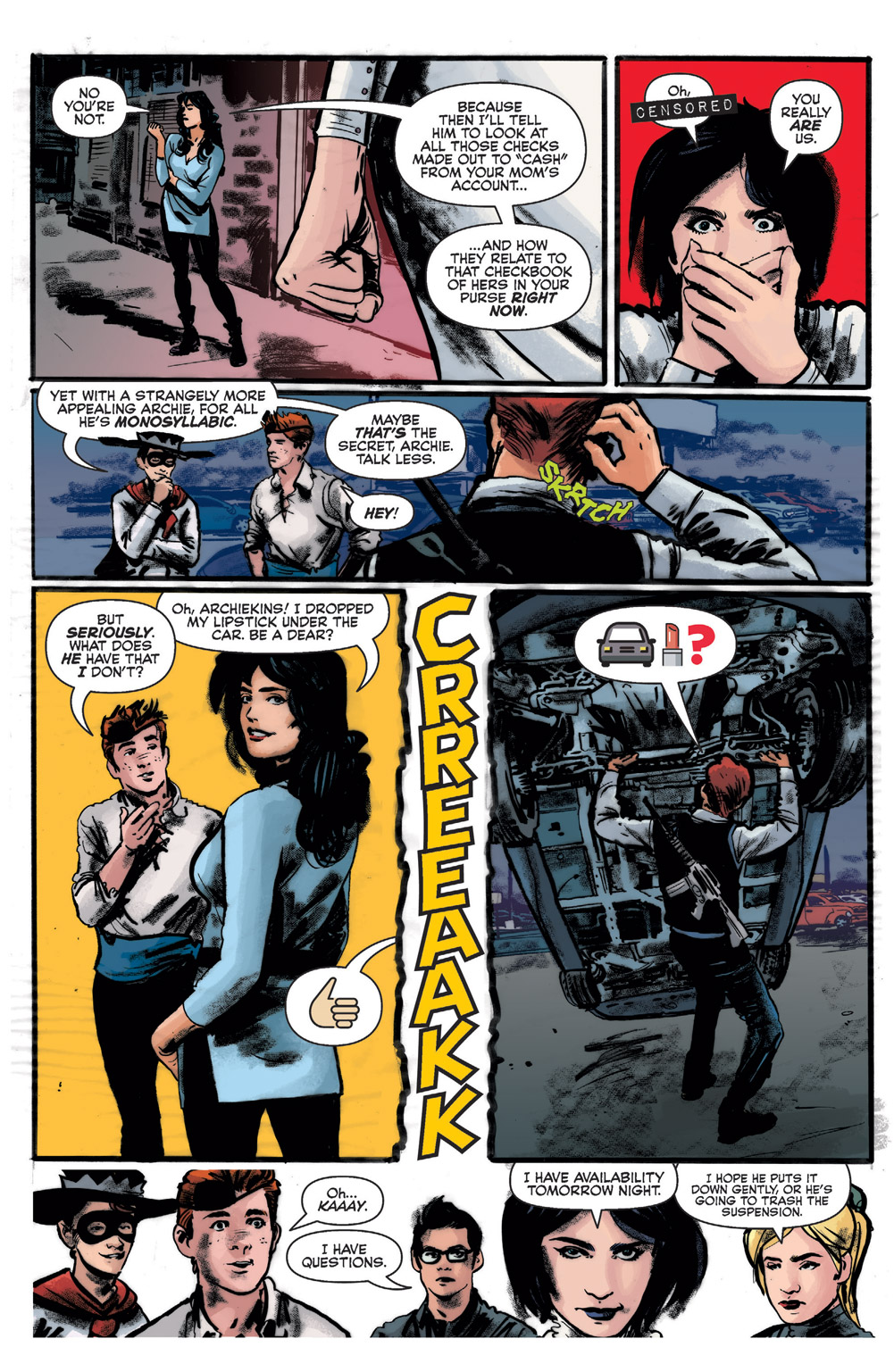 Along with the main cover by Robert Hack and Kelly Fitzpatrick, the second issue will feature eye-popping variants from the likes of Howard Chaykin, Bill Galvan, Rebekeh Isaacs, Greg Smallwood, and Michael Walsh. You also see above the first five pages of the story, delivering meta fun for everyone. Here's the story breakdown:
Our trios (new and old) are getting to know each other better—like Classic Betty and Veronica discovering that the newer versions of themselves actually AREN'T both trying to win over Archie's affections. There's a lot to take in in this brave, new world, but they've got a more pressing issue to deal with: Predator-Archie is quickly turning back into a Predator, and time is running out. Fortunately, the Riverdale Halloween Dance may be just the cover the gang(s) need.
You've got to admire the sheer confidence that Archie is displaying here by establishing their own multiverse. It's a move that they've been hinting at in various books for decades, only to fully embrace this as the company turns 80. What a cool move for a milestone year. Expect plenty more on the Archieverse as it breaks. We can't wait to see how nuts this all gets by the time it is over…