News
Archie Meets Batman '66 Coming in July
Bif! Kapow! Z-Zwap! The latest collaboration between Archie and DC is a fanboy's dream come true.
Since comics inspired by the 1960s Batman series first appeared in 2013, the Caped Crusader and the Boy Wonder have fought their usual rogue's gallery of villains, and teamed with likely and unlikely allies ranging from TV's Wonder Woman to the Bionic Woman. And now, they will be thrust into the most fan-pleasing adventure yet — meeting the Archie Comics gang. (Well, at least for this particular writer it's the most fan-pleasing adventure yet).
Insert "holy crossover" joke here.
As regular Den of Geek readers are well aware, recent years have also seen the Archie characters interacting with Kiss, the Predator, and, most recently, The Monkees, Blondie, and Poison Ivy/Harley Quinn, so it's been proven time and time again that the Riverdale teens are adaptable to just about any situation you throw at them.
SyFy Wire initially broke the news yesterday, with veteran Archie artist Dan Parent discussing how the entertaining 1960s-set project — in which then white hot musical act The Archies encounter Batman and Robin — in the following video.
Hitting stores on July 18th, the first issue of Archie Meets Batman '66 — interestingly enough, no information was given on how long the title will run — will be written by Jeff Parker and Michael Moreci. Parent will provide the art, again teaming up with his Life with Kevin cohort J. Bone, who will be inking the book. (The great Kelly Fitzpatrick will be the colorist).
SyFy Wire also premiered the following covers, featuring art by an impressive array of comics greats: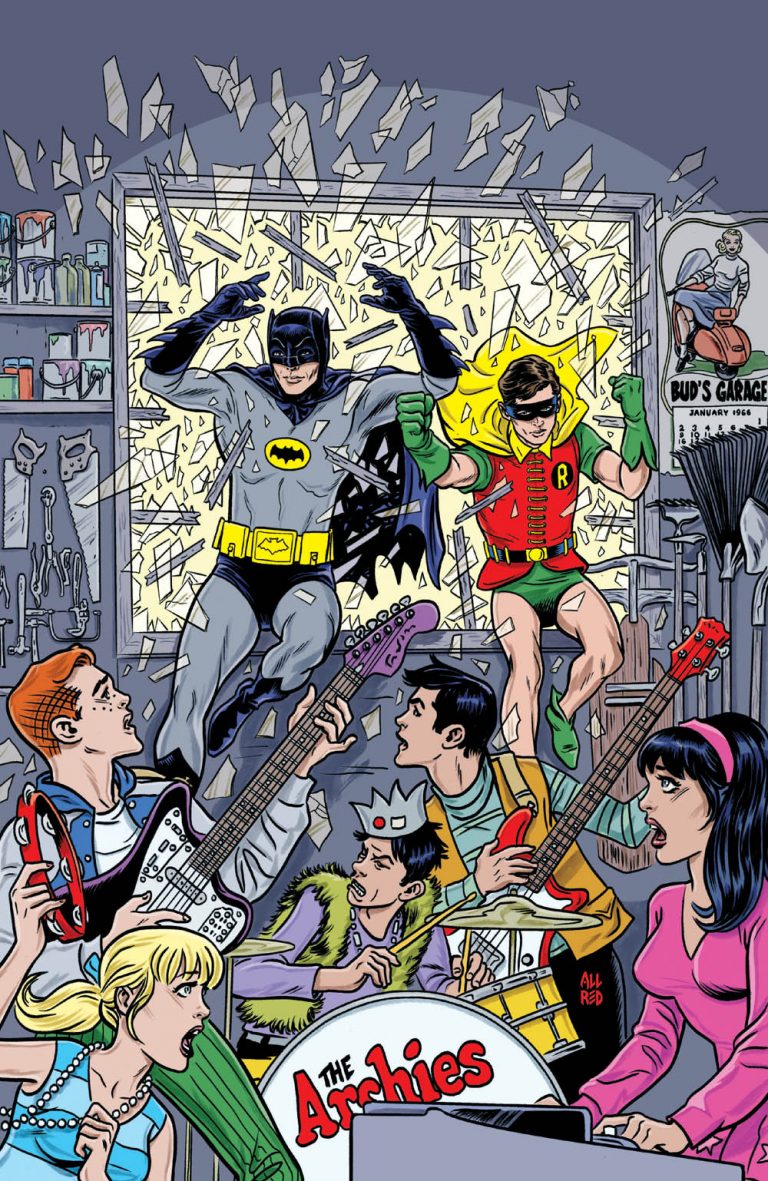 Mike Allred
Derek Charm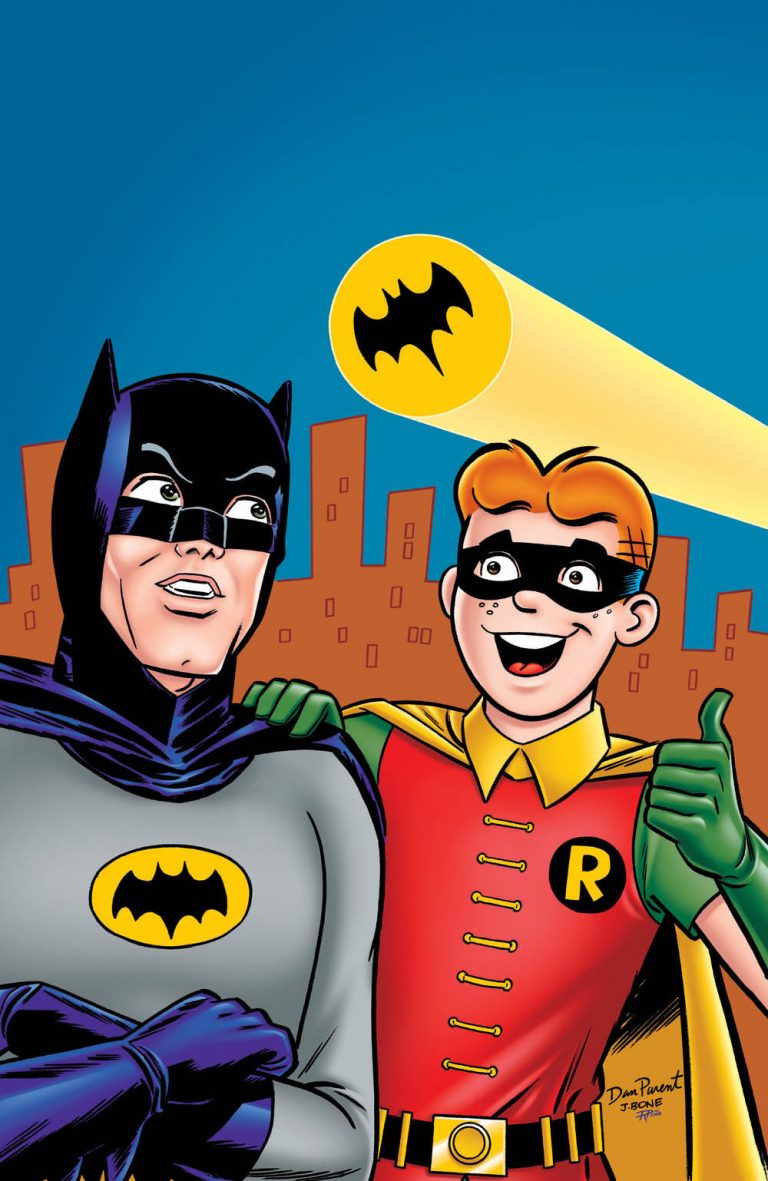 Dan Parent
And 13th Dimension debuted these variants: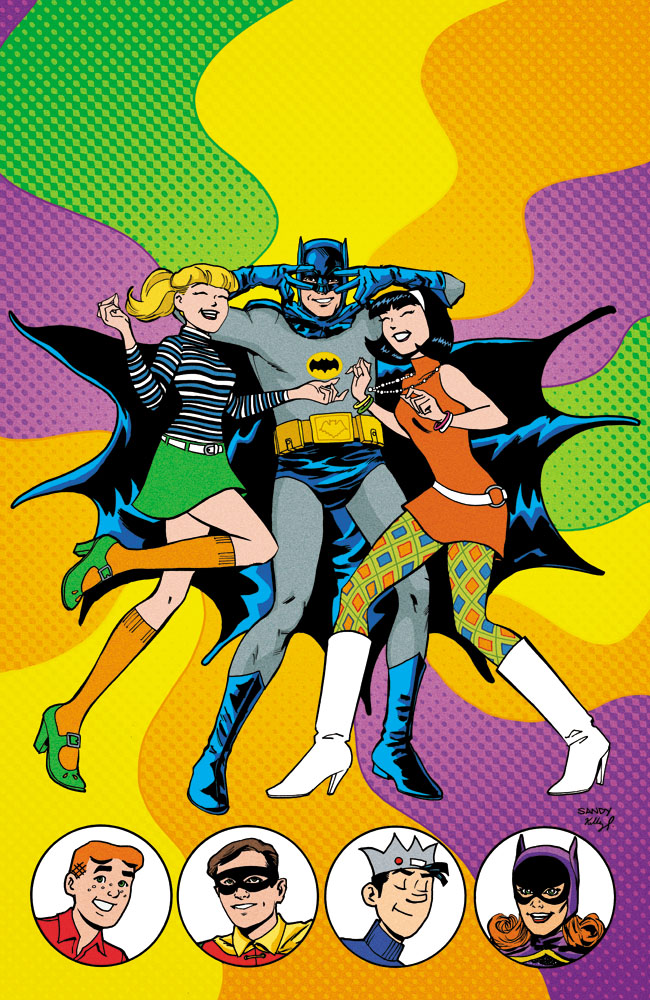 Sandy Jarrell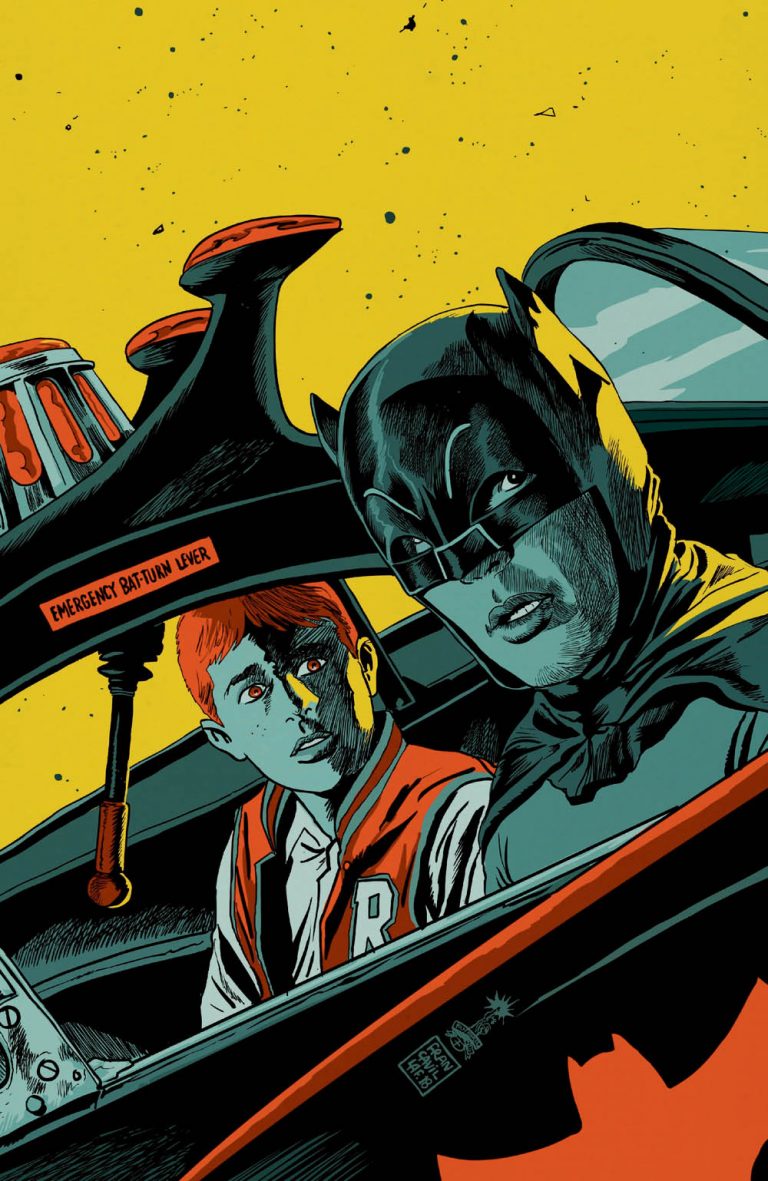 Francesco Francavilla
(Side note, it's worth remembering at this point that Francavilla has previously given us art for Batman '72, a blaxploitation-flavored dream project of his that still needs to come to fruition).
Another variant cover with work from Ty Templeton has yet to surface, but honestly, I am loving the sense of mystery surrounding this project and its storyline. The too-brief run of Batman '66 was constantly packed with the sort of laughs and surprises that made it the most faithful TV comic tie-in ever, and its companion digital version did the impossible by recreating the series'  feel, complete with goofy sound effects and kinetic visuals. While a digital version of Archie Meets Batman '66 may be too much to wish for, perhaps it's not totally out of the question. Because if there's one thing Archie Comics is these days, it is an embarrasment of riches.
Chris Cummins is a writer and Archie Comics historian who can be found at Twitter @bionicbigfoot, as well as his personal website, Hibernation Sickness.