News
Archie Comics' Multiverse Gets a Stunning Reveal
We've got your exclusive look at how the various facets of Archie Comics' history will unite on the printed page!
Sure, connected universes may be all the rage these days, but Archie Comics has been ahead of this curve for decades. Long before the Marvel Cinematic Universe or Crisis on Infinite Earths were even a glimmer in a young nerd's eye, the plucky publisher had Archie and the gang interacting with Josie and the Pussycats and Sabrina the Teenage Witch in their various titles. (Not to mention in Filmation's ubiquitous cartoons of the 1960s and '70s, in which Sabrina was a regular part of the Archie crew, unlike on the current Chilling Adventures of Sabrina series).
In the past, Archie has occasionally published crossover stories uniting all the works from their nearly 80-year history (most notably in their Archie: The Married Life series), but never to a game-changing degree. All that is about to change. With the current Archie vs. Predator II and Jughead's Time Police titles weaving together the narrative threads that unite all permutations of these characters, the Archieverse is taking center stage like never before.
Hitting stores this Wednesday, the fourth issue of Jughead: The Hunger vs. Vampironica (itself a mash-up of two titles from the Archie Horror imprint) will have Sabrina uniting the Archie multiverse. Take a look at this double-page spread of this momentous moment from the creative team Pat & Tim Kennedy, Bob Smith, and Lee Loughridge:
Along with the Classic Archie style, this spread includes versions of the characters as seen in the B&V: Vixens (Archie's leading leadies as badass bikers), The Black Hood and The Hangman (pulpish characters from the company's MLJ days that were recently given a noirsh makeover through the Dark Circle imprint), Archie 1941 (the recent WWII-set miniseries), Little Archie (young versions of the characters), Jughead's Time Police, Archie's Superteens (heroic takes on the gang), Blossoms 666 (V.C. Andrews meets Cheryl Blossom), and Riverdale comics, as well as Hanna-Barbera's old cartoon. (Stories on which occasionally appeared in various Archie titles, but never as a solo book…so let the speculation that Archie may launch a Sci-Fi imprint at some point commence).
In a Den of Geek exclusive, writer Jughead: The Hunger vs. Vampironica writer Frank Tieri had this to say about the new issue:
"The opening sequence was absolutely one of my favorite things I've done while working for Archie. It's really us opening the door to so many opportunities for characters and properties to cross over. The Archie Horror titles, the Dark Circle heroes, classic Archie, Riverdale… they're all in play now and the possibilities are ENDLESS. Will this all lead to something bigger? Well… stay tuned. That's all I'll say about that

As for how this all affects this particular crossover itself, this is all coming from Sabrina, as she appears in this issue and acts as sort of a tour guide for Jughead, Vampironica and the gang, providing them info on how the different Archieverses have been affected by the incident with Jinx and what they now have to do to fix it. The fix turns out to be more complicated than you might think though… but the gang are helped on their path by a surprise reappearance by a character that should be familiar to Jughead: The Hunger fans. Who that person is and what role he plays in setting things right… well, you're just going to have to read the book to find out." 
To further whet your appetite, here's an exclusive look at some preview pages from the book, along with the main cover from Pat & Tim Kennedy, Bob Smith, and Matt Herms, and variants by Dan Panosian and Matthew Taylor: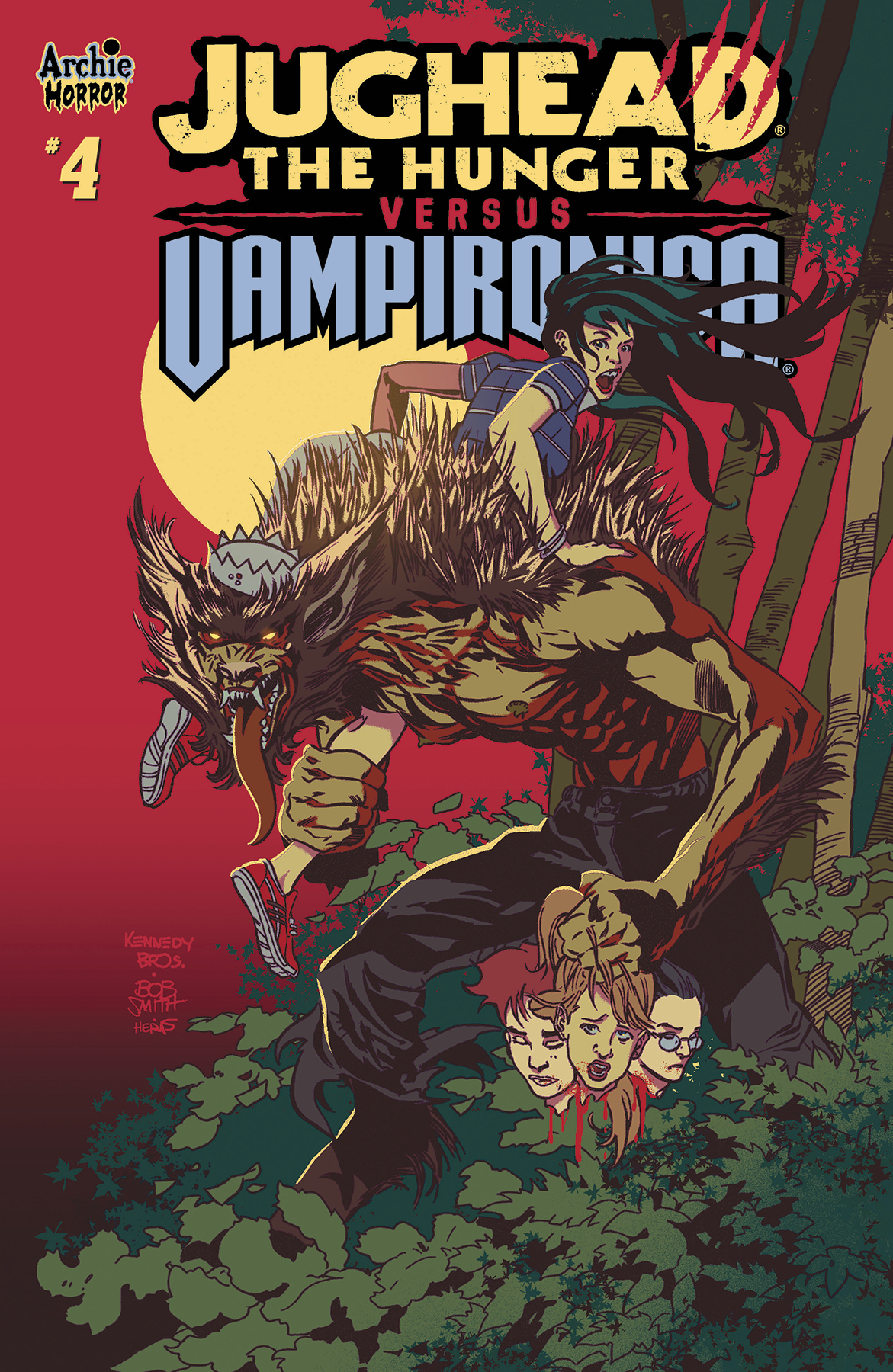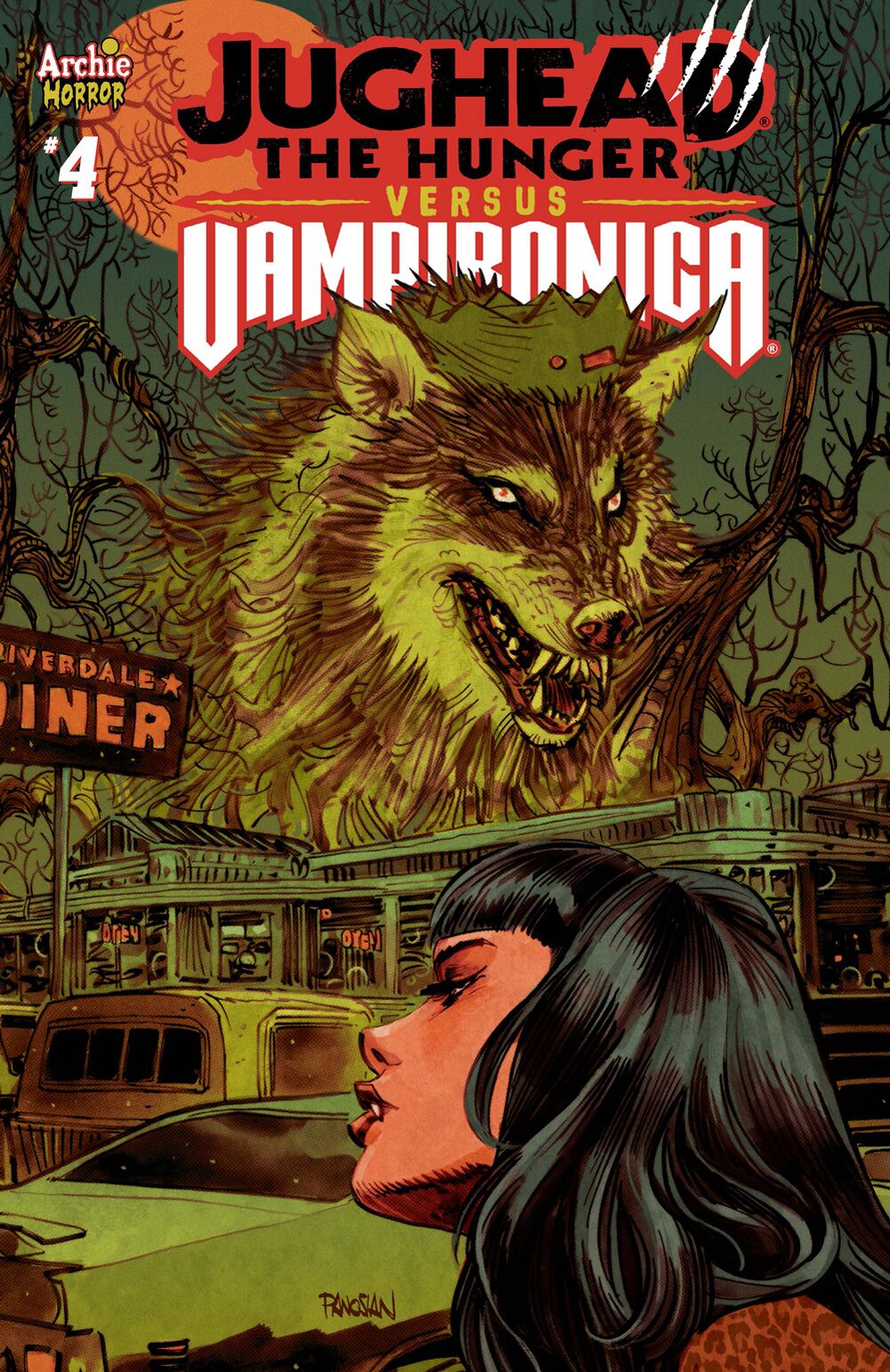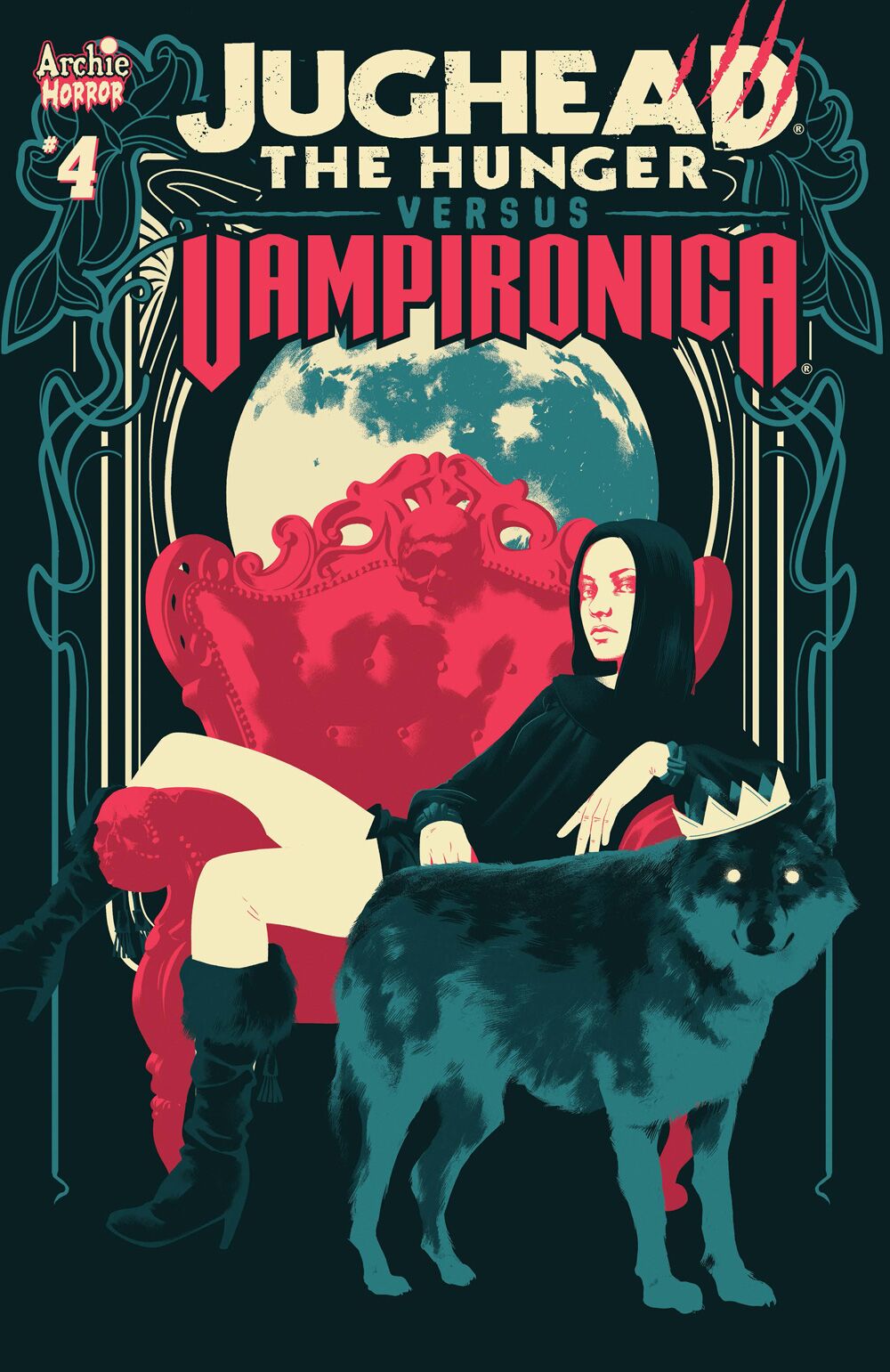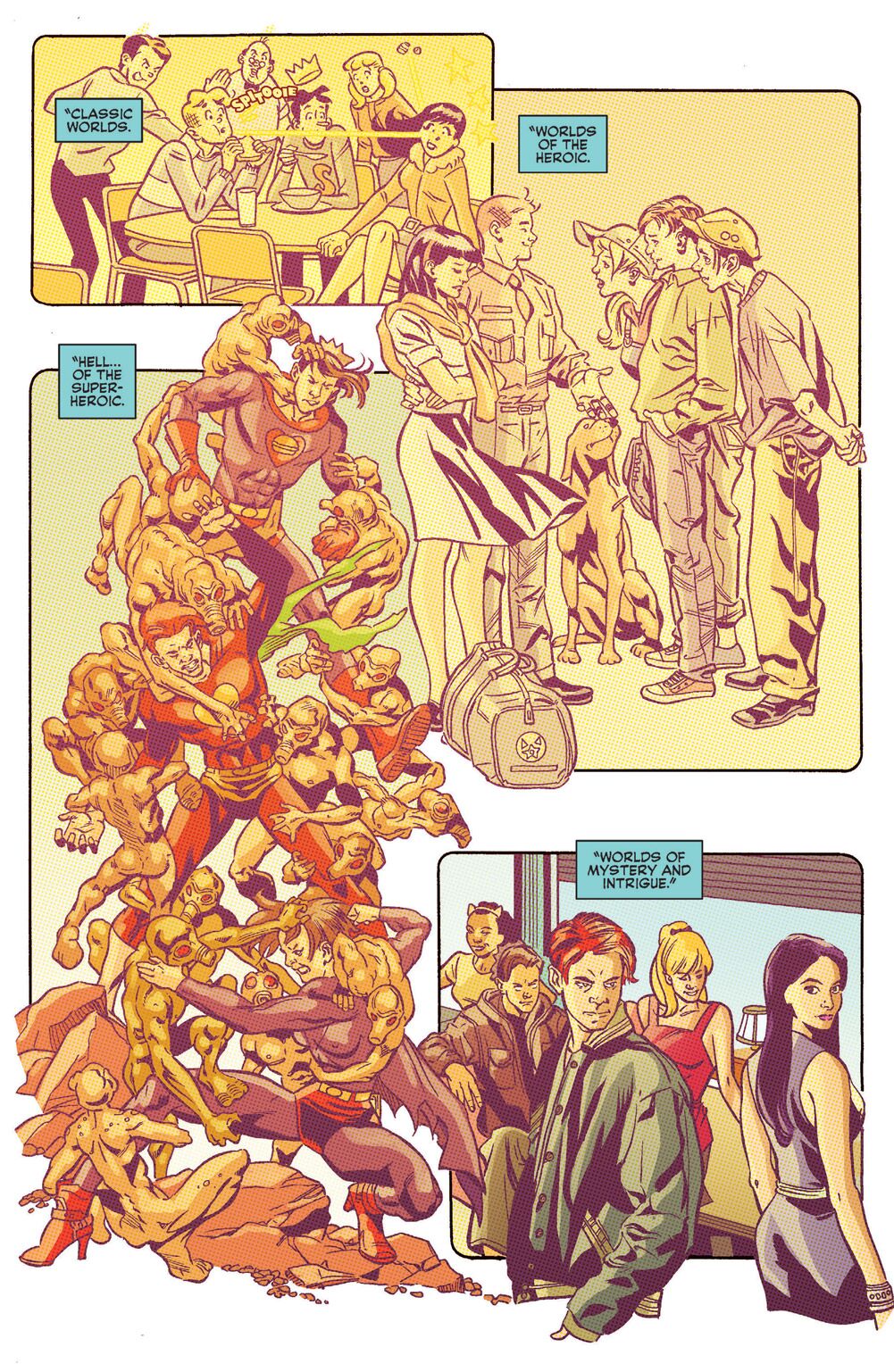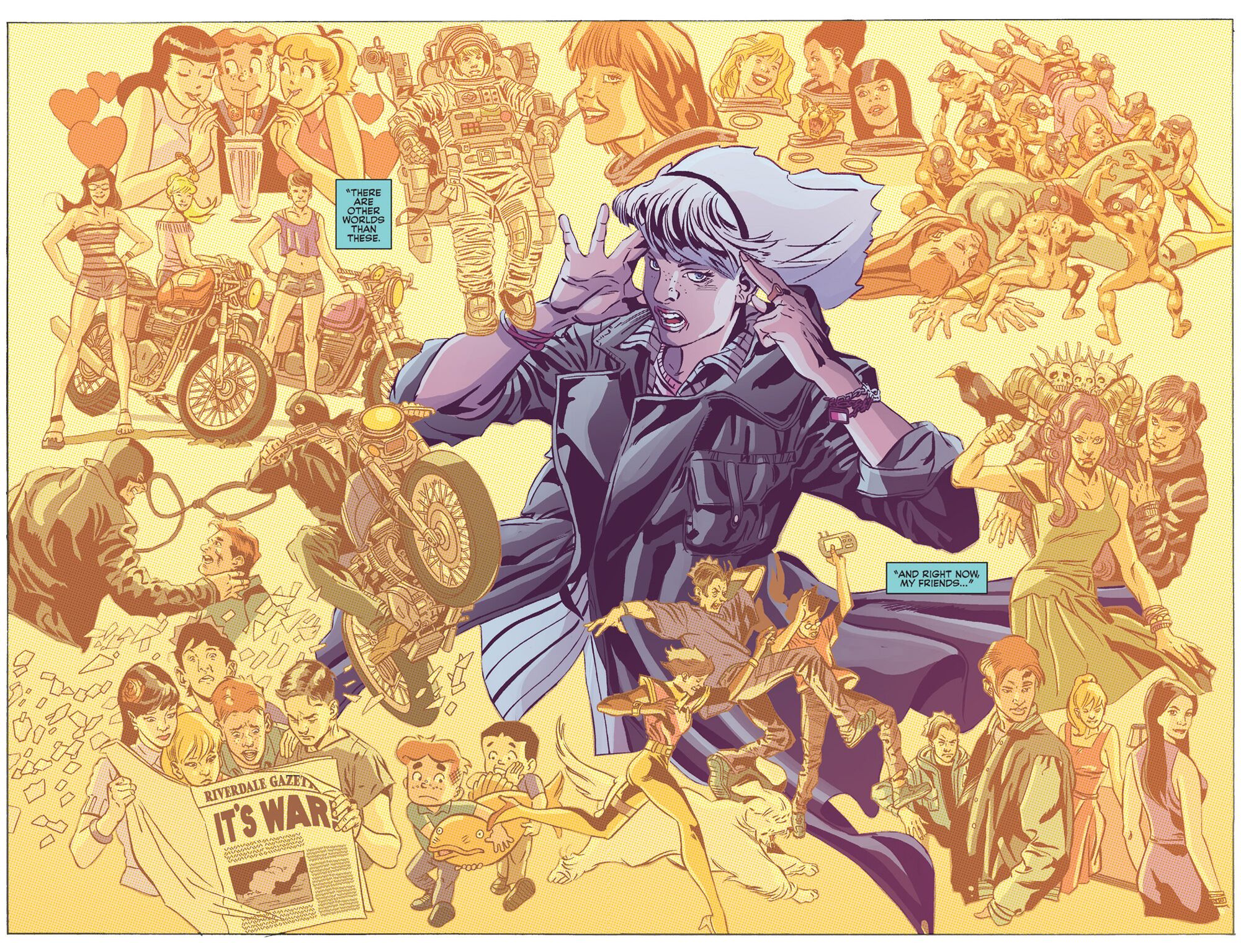 For longtime Archie buffs such as myself, this uniting of the company's various worlds is beyond exciting. We will have much more on how this will play out in the coming weeks. And just like that, Archie Comics upped their game again…