News
Archie Comics Announces Ambitious One-Shot Slate
The publisher gives four new titles try-out issues next March.
With the impending debut of Riverdale on the CW in January, 2017 is poised to be the biggest year ever for Archie Comics. More than just trying to make a splash on TV, the company has just announced a diverse lineup of one-shot books that will make their debuts in March. Enlisting such A-list talent as Art Baltazar, Franco, Joe Eisma, Katie Cook, and Alex Segura (whose work on Archie Meets Ramones is one of 2016's best), Archie views these new releases as potential ongoing titles if they elicit a strong enough response. Here's the full breakdown of the one-shots:
LITTLE ARCHIE ONE-SHOTBRAND NEW ONE-SHOT SPECIAL! Archie's wildest day ever starts with a cat eating his homework—and things just get crazier from there! But this isn't just an ordinary cat, and this certainly won't be an ordinary day for Little Archie and his friends. Join in on the fun adventure from the superstar comics team Art Baltazar and Franco (Tiny Titans, Action Cat and Adventure Bug)!Script: Art Baltazar and FrancoArt: Art BaltazarCover: Art BaltazarOn Sale Date: 3/848-page, full color comic$4.99 U.S.

THE ARCHIES ONE-SHOTBRAND NEW ONE-SHOT SPECIAL! Follow Archie's quest to make his songwriting dreams a reality, and see what happens when the rock 'n' roll dream starts affecting his relationships with his closest friends. Join co-writers Alex Segura and Matthew Rosenberg (Archie Meets Ramones) and artist Joe Eisma (Archie) for a power-pop one-shot that goes loud on the music, fun and friendship.Script: Alex Segura and Matt RosenbergArt:  Joe EismaCover: Jaime HernandezOn Sale Date: 3/1548-page, full color comic$4.99 U.S.

SABRINA THE TEENAGE WITCH ONE-SHOTBRAND NEW ONE-SHOT SPECIAL! Sabrina is off to college for her first foray into "the real world." After years of being protectively home schooled by her aunts, she is ready to experience friends, boys, and parties—but a shocking revelation will rock her world in a way she never expected! From writers Franco (Tiny Titans) and Katie Cook (My Little Pony: Friendship is Magic) and art by Andy Price (My Little Pony: Friendship is Magic)! Script: Katie Cook and FrancoArt: Andy PriceCover: Sandra LanzOn Sale Date: 3/2248-page, full color comic$4.99 U.S.

JUGHEAD: THE HUNGER ONE-SHOTBRAND NEW ONE-SHOT SPECIAL! Jughead Jones has always had an insatiable appetite… but what if his hunger came from a sinister place? When a murderous menace is on the prowl, taking the lives of some of the most well-known and esteemed inhabitants of Riverdale, Jughead and his family's dark legacy comes to light. Join writer Frank Tieri (Wolverine) and artist Michael Walsh (Secret Avengers) for this horrifying one-shot for TEEN+ readers. Script: Frank TieriArt: Michael WalshCover: Michael WalshOn Sale Date: 3/2948-page, full color comic$4.99 U.S.
Each of the above titles will be available digitally as well. The diversity of the titles here speaks of the current creative landscape at Archie that shows how willing the company is to expand and push the boundaries of what is considered to be classic Archie (i.e. the stories still featured in the monthly digests). Having had great success with script-flipping titles like Afterlife with Archie and Mark Waid's current run on the relaunched Archie, it makes smart business sense for the company to release these books as feelers to see how much interest there is among readers for the above takes on these iconic characters.
Admittedly, as a lifelong reader of these books and an Archie Comics historian, I am a bit biased, but these new titles feel very exciting. The Baltazar/Franco combois a natural extension of a 2010 Tiny Titans/Little Archie crossover, and their take on these smaller versions of Riverdale's finest is just as magical as that done by legendary Archie writer/artist Bob Bolling. Alex Segura's role as Senior Vice President of Publicity and Marketing gives him a keen understanding of these characters. Indeed, his work on headline-grabbing stories like "Occupy Riverdale" have allowed him to flesh out the Archie characters into realistic, contemporary teens, thus laying the groundwork for the company's current New Riverdale line of books. More Sabrina is always welcome, and with Franco and Katie Cook handling the writing duties that one is not only a welcome return of the character to the new Archie stable (her appearances in Jughead notwithstanding) but also offers a contrast to the deliciously bleak tone of Chilling Adventures of Sabrina. Speaking of the Archie Horror imprint, that brings us to the wild card of these announcements: Jughead: The Hunger. Under the guidance of Frank Tieri (whose work on Dark Circle's underrated The Hangman has been consistently great), this werewolf story has the potential to be either a breakout smash. However, given the universal praise that Afterlife with Archie and Chilling Adventures of Sabrina have garnered, this book needs to accomplish a lot to be in the same league as its blood-soaked peers.
If nothing comes of these books other than the one-shots, it is still admirable that Archie is attempting to see what connects with readers by taking these familiar characters and recontexualizing them for new readers. Indeed, one wonders about the possibilities additional one-shots could offer. (Might I suggest a sci-fi saga inspired by the old "Starship Rivda" stories of the 1970s?) We'll have reviews of these when they hit in March, and additional news on the ever-interesting world of Archie as it develops.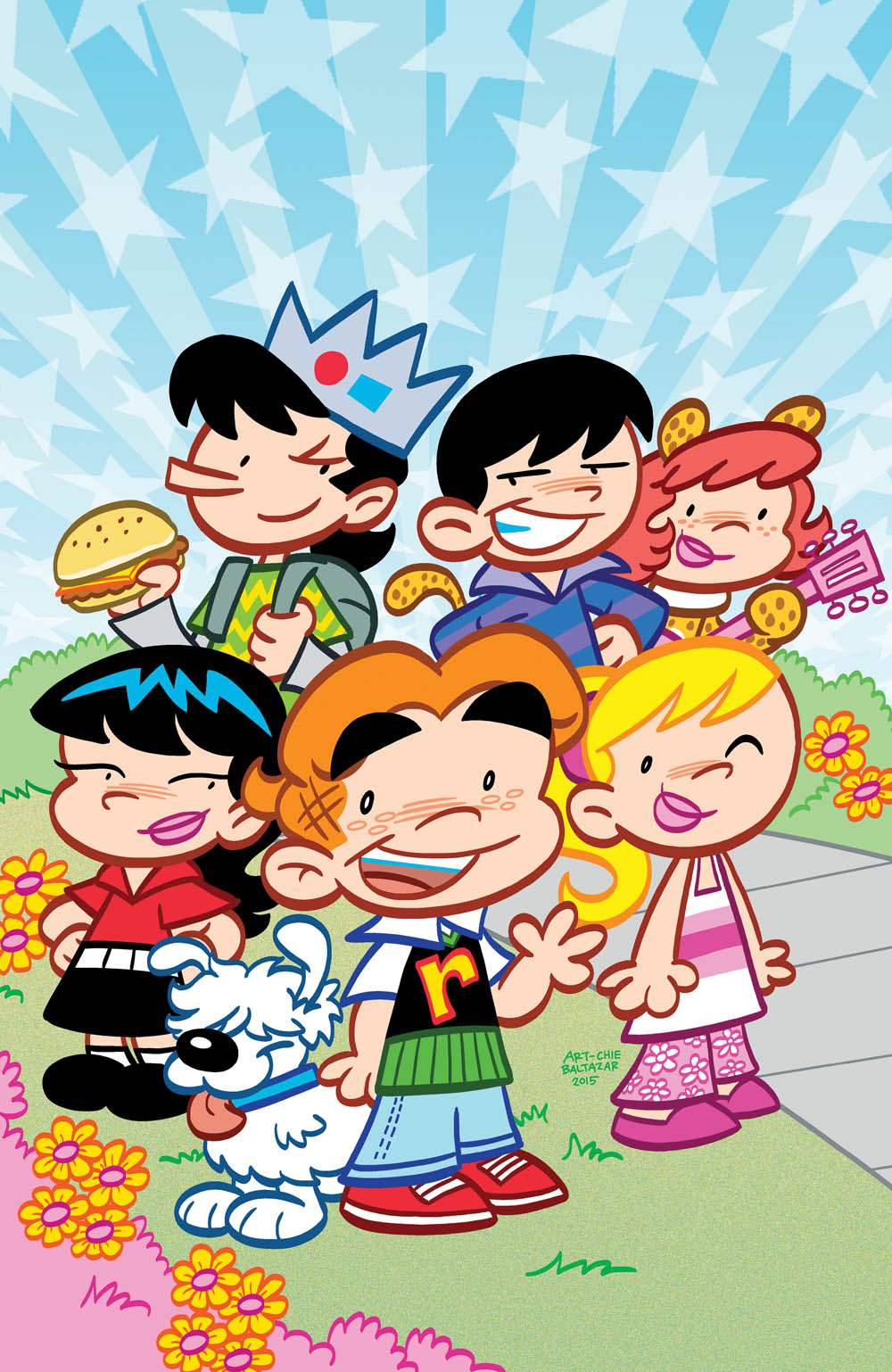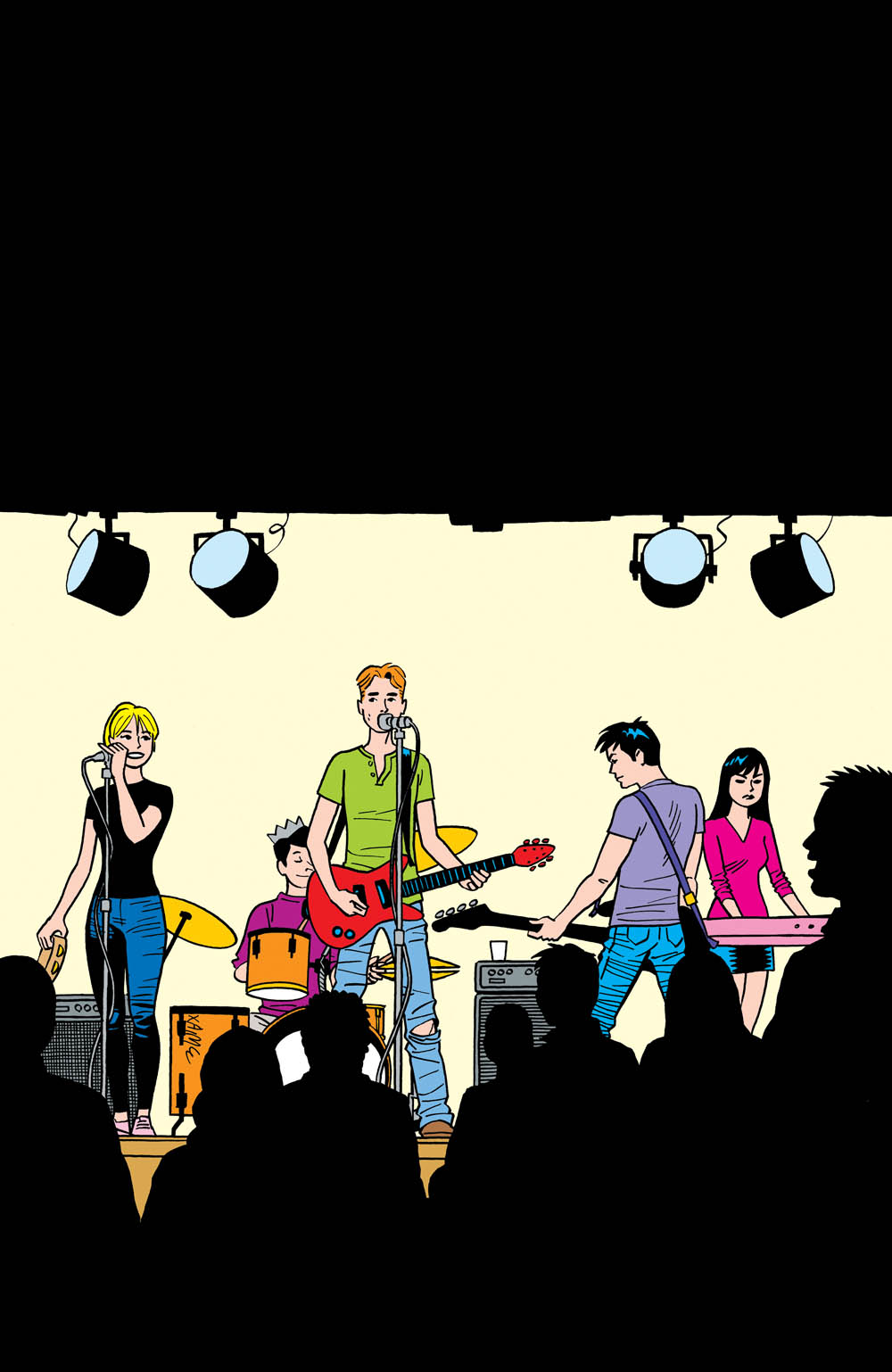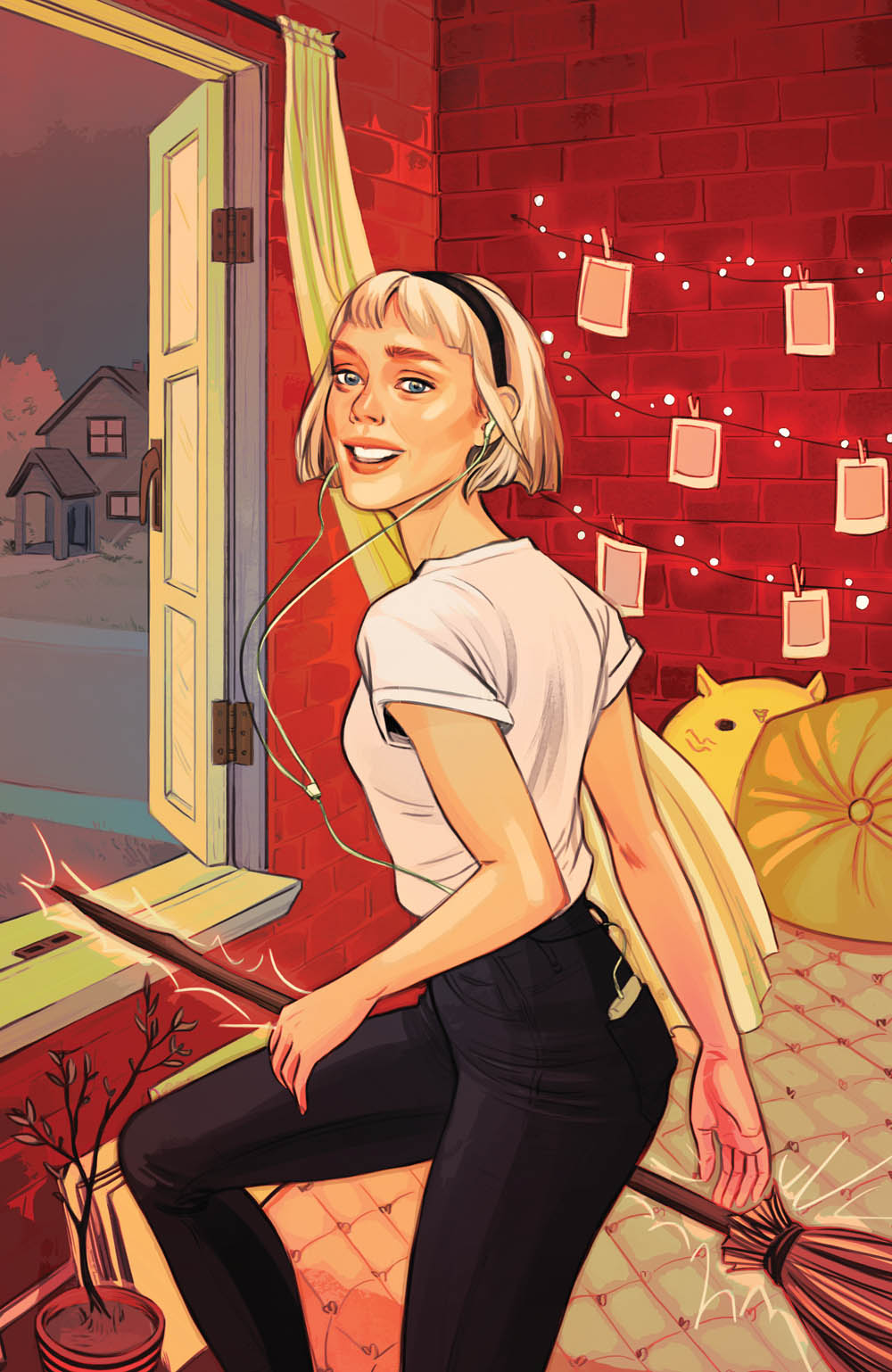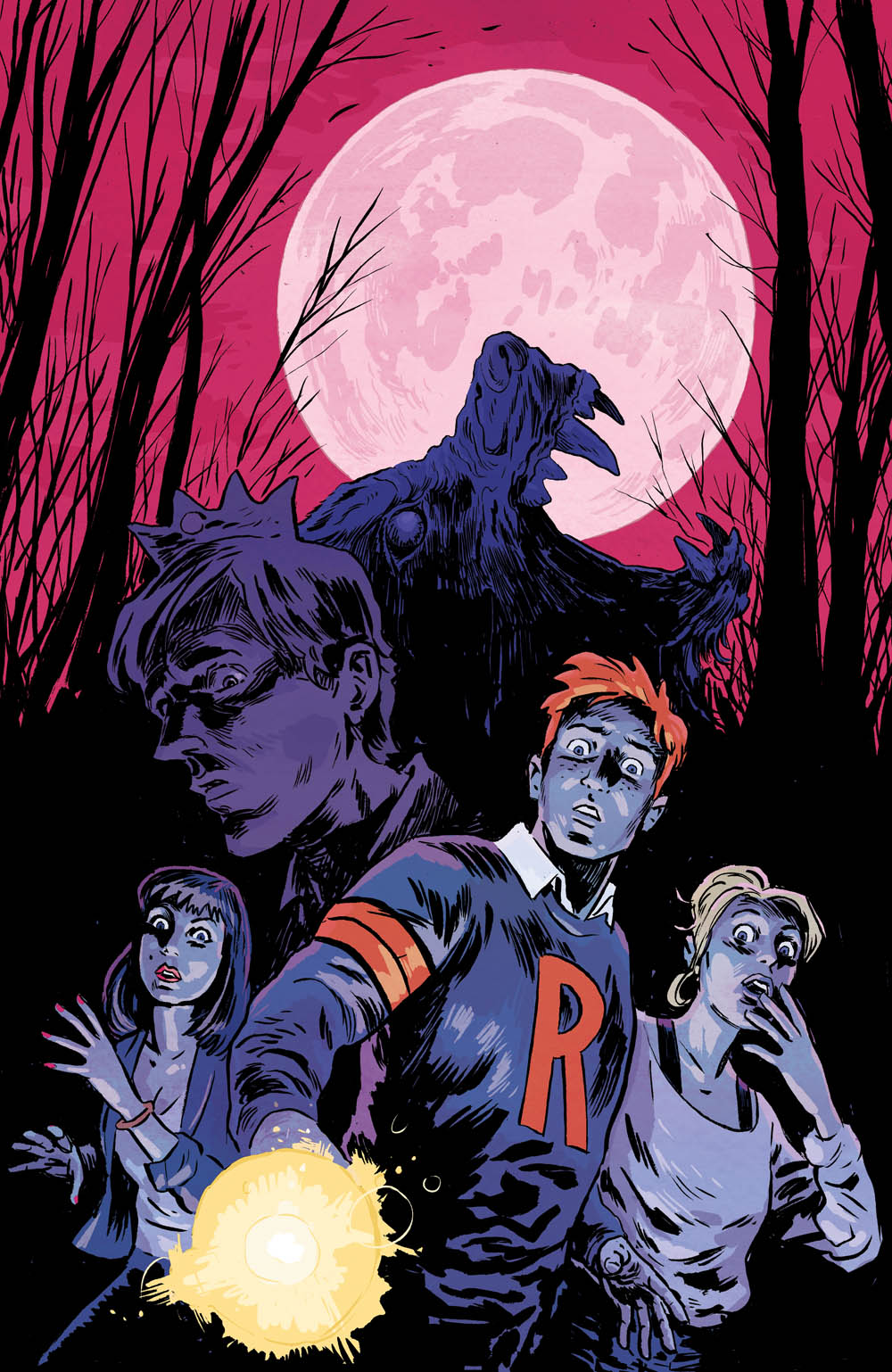 Archie superfan Chris Cummins is hoping that somehow, someway the Archie variety show pilots of the 1970s resurface online. You can follow him on Twitter @bionicbigfoot and @scifiexplosion.