News
Aquaman Spinoff The Trench in the Works
An Aquaman spinoff is in development at Warner Bros and it will center around The Trench.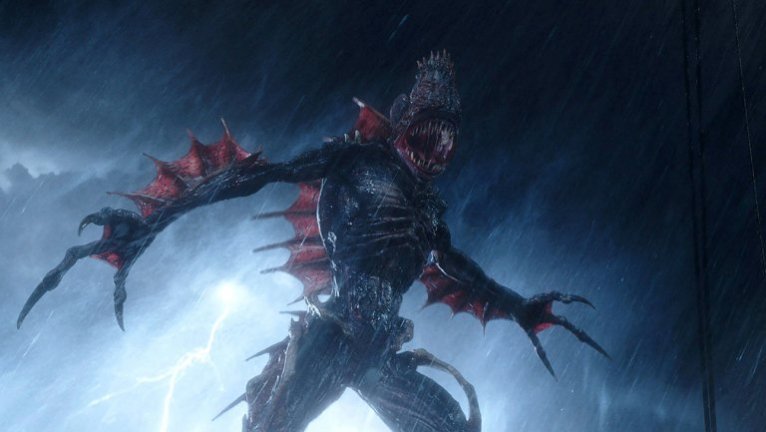 Warner Bros. is thirsty for more Aquaman after the ocean-themed superhero broke through the billion-dollar mark at the box office earlier this year. According to THR, the studio is developing a spinoff that will take audiences back to The Trench, the creepy corner of Aquaman's kingdom full of monsters. 
The movie, which is appropriately titled The Trench, is being written by newcomers Noah Gardner and Aidan Fitzgerald, with Aquaman director James Wan and Peter Safran producing. THR reports that the script will be "horror-tinged," meaning that you should expect plenty more scares than what you saw in Aquaman. It is also expected that the project will work off of a smaller budget than the recent blockbuster. 
As far as the cast goes, THR says that the main cast of Aquaman will not appear in this spinoff, which isn't all that surprising considering WB will probably want to save these characters for the inevitable sequel. But perhaps a few cameos might be in order? 
The Trench was first introduced during the New 52 relaunch of DC Comics' entire line of books in the pages of Aquaman Vol. 7 #1 by Geoff Johns and Ivan Reis. It's revealed in the book that the Trench is home to the mutated survivors of the sinking of Atlantis' seven kingdoms. These survivors made their home in a trench in the Mid-Atlantic Ridge and are early foes of Aquaman's New 52 adventures.