News
Alternate Cover: New York Comic Con 2009
James checks out the hot news of New York Comic Con 2009...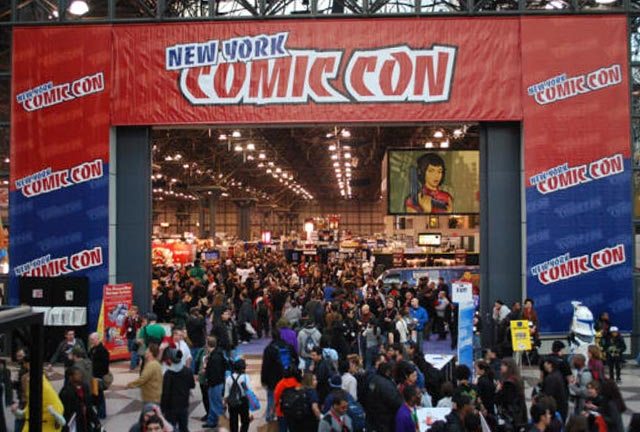 Now that NYCC is just about over, there's a quick moment for us to look at a few of the more interesting new announcements that just came out of it. Obviously it's impossible to cover everything (and there's a bit of a Marvel bias because of my interests), but these are the announcements that have me most excited – feel free to add your own.
"Ultimate" Marvel becomes "Ultimate Comics". After the events of the current big event, the entire Ultimate line is being cancelled and replaced with, well, something that looks quite similar. The new line will be called "Ultimate Comics" and will be set in the post-Ultimatum Ultimate universe. Call me cynical, but I'm not sure changing the name of "Ultimate Spider-Man" to "Ultimate Comics Spider-Man" is positive or even necessary. Either way, the big question will be whether this is see as a jumping on point for the Ultimate Universe, or a jumping OFF point…
Morrison back on Batman in June After months of rumour, speculation, and worryingly silent gaps, DC have confirmed that Grant Morrison is coming back to continue his Batman run in June this year. Good news for some readers, bad news for others, but it's only fitting that the man who "killed" Batman gets to bring him back, completing that particular story in the manner he intended.                        Hickman on Fantastic Four Following the undeniably lukewarm reception of Mark Millar and Brian Hitch's Fantastic Four run, Marvel is taking the smart step of bringing someone far more radical to the title to give it an overhaul. Jonathan Hickman has been brought into the Marvel stable of writers following a stellar indie debut with "The Nightly News" and putting someone like him on a series like Fantastic Four should yield excellent, original results for a property that's stagnated a little under its own traditionalism.
Spider-Woman: Digital Comics The long-delayed Spider-Woman comic by Bendis and Maleev is going to debut as a motion comic – although, more importantly, it's actually going to be produced as one, with the printed version coming second, produced from the "motion" elements. This is a radical way for a high-profile comic to be created, and finally shows a comic company approaching "digital comics" in a serious manner. Quite how big success it'll be is impossible to predict, but it's good to see Marvel taking a gamble on this.
X-Men Forever Another one from the "who commissioned this?" house of ideas is Chris Claremont's new series, "X-Men Forever", which picks up where Claremont originally left the X-Men series in the early 90s. It's hard to see exactly who this is appealing to – the kernel of the idea isn't terrible, but Claremont's enthusiastic plans promising that it'll be "a radical new direction" and "nothing like I've ever done before" seem the alienate the vary audience the book's aimed at…
James writes Alternate Cover every Monday at Den Of Geek. His previous column can be found here.