News
Agent Carter Season 2 Episode Guide
Marvel's Agent Carter Season 2 may be finished, and all of our reviews and coverage lives here.
Agent Carter Season 2 Episodes
We'll add links to our reviews once they go live. Click the titles to go to the reviews!
Peggy moves to the City of Angels to help Chief Daniel Sousa at the West Coast Strategic Scientific Reserve (SSR) investigate a bizarre homicide involving an alleged killer and Isodyne Energy, and reunites with some familiar faces.
Peggy discovers her murder investigation has huge ramifications that can destroy her career, as well as everyone near and dear to her.
Peggy's search for the truth about Zero Matter puts her on a collision course with her superiors as Howard Stark barnstorms in.
"Agent Carter and the SSR learn there's more than just a pretty face behind Hollywood star Whitney Frost, Peggy's most dangerous foe yet."
Air date: February 2nd
As Jarvis' precision and quick-thinking skills are put to the ultimate test, Peggy must find a way to stop an atomic explosion that threatens to destroy all of California.
Air date: February 9th
When Peggy realizes she cannot save Wilkes on her own, she turns to her most unexpected adversary for help while Whitney makes a move to control the deadly Zero Matter.
Air date: February 16th
As Peggy plots a rescue mission, Whitney hunts for even more dark power; and Jarvis learns he should not make promises he cannot keep.
Air date: February 16th
Peggy and Sousa propose a trade with Whitney Frost, while the SSR gets help from Howard Stark that may be the key to eliminating Zero Matter.
Air Date: February 23rd
Peggy desperately tries to save Dr. Wilkes with a dangerous plan to stop Whitney Frost. But Thompson makes a surprising move that could destroy them all.
Air date: February 23rd
Peggy needs Howard Stark to eliminate Zero Matter as they are faced with a mission none of them could come back from.
Air date: March 1st
Agent Carter Season 2 Trailers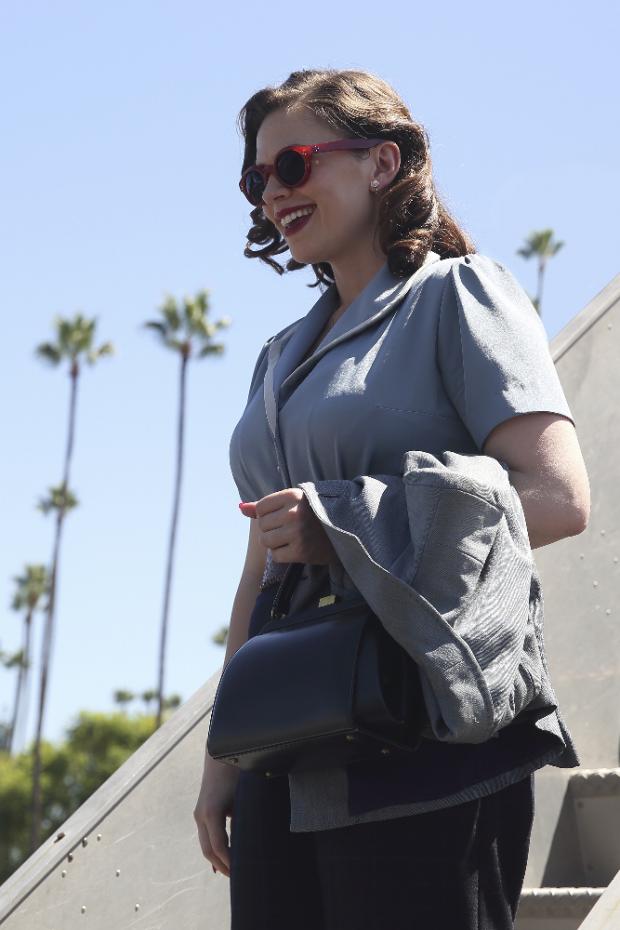 Agent Carter Season 2 Cast
It looks like a significant chunk of the supporting cast from season one will be back for Agent Carter season 2. James D'arcy will return as Edwin Jarvis, Enver Gjokaj is back as Agent Sousa, and yes, Dominic Cooper's Howard Stark will return.
Bridget Regan will return as Dottie. "Dottie is a true match for Peggy and Bridget plays this duplicitous role so compellingly," said Marvel's Head of Television Jeph Loeb in a statement.
Wynn Everett will play Whitney Frost, better known to Marvel fans as Madame Masque (who was recently used to great effect in issues of Hawkeye). Madame Masque is usually armored (and masked) and has skill with robotics, so it will be interesting to see how far they take that this year. The official word on Whitney Frost is that she's "a Hollywood actress and brilliant inventor," so it seems like some of that is on the table.
Speaking with SlashFilm, Agent Carter executive producer Tara Butters described their version of Madame Masque as "very much a Marvel villain that we co-opted a little bit like we did Dr. Fennhoff in the first season." Fennhoff was a slightly sideways version of Dr. Faustus from the comics, so expect something similar with Madame Masque.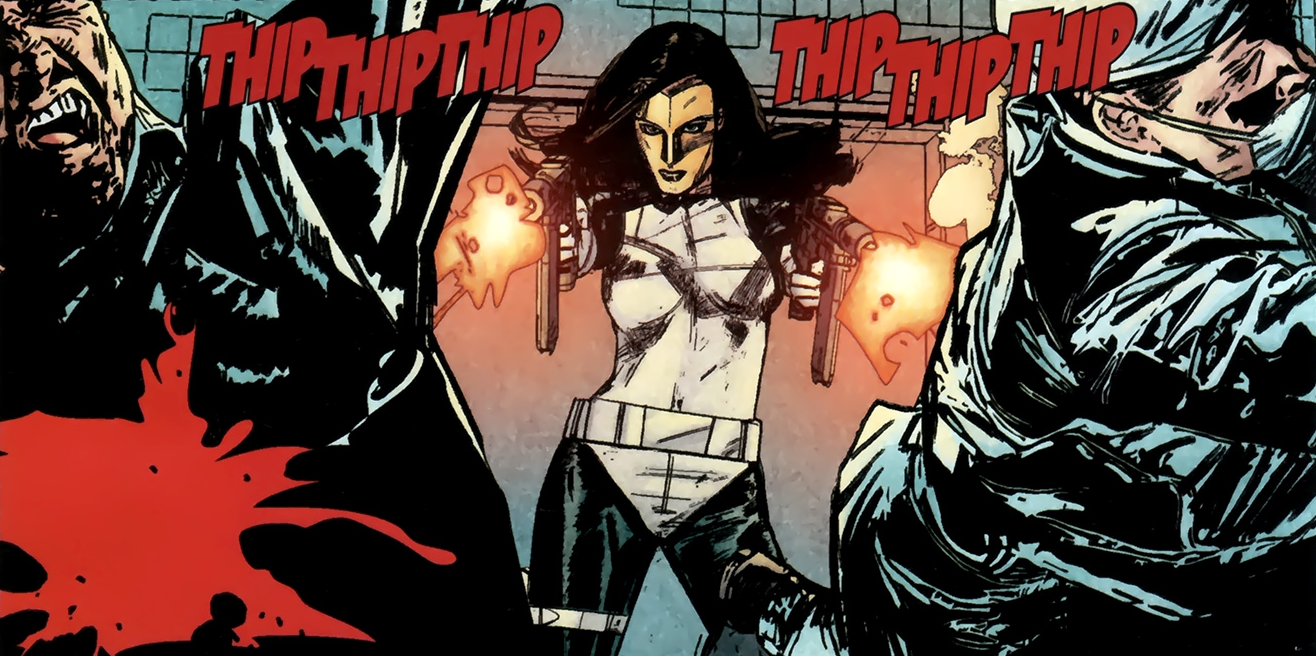 "I think we've changed the look of her a bit obviously," Ms. Butters said. "We've made her an actress, which is very Hedy Lamar. She was a '40s siren actress who was also a scientific genius, so that's part of what we're mining with this character."
Since Madame Masque is the daughter of Count Nefaria, perhaps we'll see a little of him this year, too. Well, I can dream, right?
Currie Graham will play Calvin Chadwick, Whitney Frost's husband.
Lotte Verbeek will play Edwin Jarvis' wife, Ana, desribed as "free-spirited" and "who immediately befriends Peggy and helps her to adjust to life in Los Angeles."
Reggie Austin will play Jason Wilkes, "a quirky yet charismatic scientist who instantly charms Peggy."
RoboCop villain Clarence Boddicker…erm…I mean, awesome actor Kurtwood Smith has joined the cast of Agent Carter season 2. Mr. Boddicker Smith will play Vernon Masters, a character created for the show. According to The Hollywood Reporter, Masters is "a veteran of the War Department with a keen understanding of how to work the system."
Ken Marino has joined the cast of Agent Carter as Joseph Manfredi, head of the villainous supercriminal syndicate, the Maggia (not a typo).
Manfredi is described as "a volatile leader in the Maggia crime syndicate who will help Peggy Carter's adversaries further their agenda."
"We've loved working with Ken ever since he played a gay ex-demon for us on Reaper, and we were so happy he was available for this role," Executive Producers Tara Butters, Chris Dingess, and Michele Fazekas said in a statement. "His range is incredible – he can go from comedy to romance to drama with ease. Writing for him is easy, because he can do pretty much anything.  And he used to have a karaoke room in his house, which makes him even more awesome."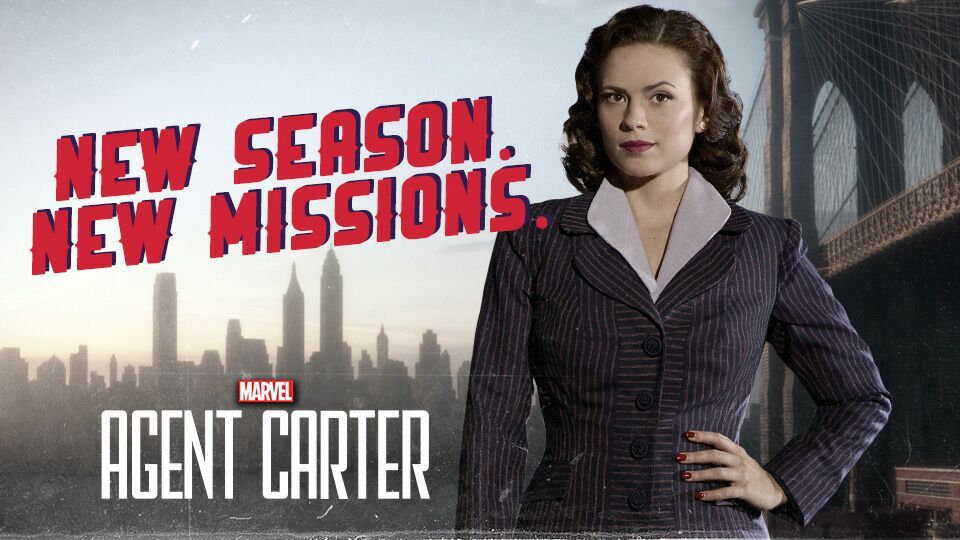 Agent Carter Season 2 Story
We don't know that much at the moment, but there's an official synopsis, for starters: 
Dedicated to the fight against new atomic age threats in the wake of World War II, Peggy must now journey from New York City to Los Angeles for her most dangerous assignment yet. But even as she discovers new friends, a new home–and perhaps even a new love–she's about to find out that the bright lights of the post-war Hollywood mask a more sinister threat to everyone she is sworn to protect.
The Los Angeles move is probably a good thing. Much of the Marvel Universe is already NYC-centric, and the New York sets on Agent Carter weren't the most convincing.
What else do we know?
There was also that teaser in the prison with Arnim Zola and Dr. Faustus/Fenhoff during the finale. It was a nice nod to some of the events of Captain America: The Winter Soldier and Agents of SHIELD season 2. Showrunners Michelle Fazekas and Tara Butters had a little to say about the their ideas for Agent Carter season 2. 
Ms. Fazekas said: 
"We've certainly been talking about what a second season would look like, and there's a lot of different ideas, but I don't think just because you see Toby Jones at the end of this season that, "oh, next season's going to be about Toby Jones." That was really just to tie it into the Winter Soldier program. That being said, the best ideas will win the day, so I think once we really get into talking about a second season… we have a lot of ideas, and what's great about the structure of this show is, you can tell so many different stories and go so many different directions."
As for what might be in store for Peggy in season two, Ms. Butters added: "We've talked about exploring more of Peggy's past; how did she end up working for the SSR, what drove her to that? Just exploring Peggy — that's the great thing about television, it allows you to explore these characters more in-depth than you get in a movie."
The whole interview over at Variety is illuminating, and you should give it a read.
While the events of Captain America: The First Avenger hung heavy over the first season, Agent Carter season 2 will boast a connection to, of all movies, Doctor Strange this time around. 
The Darkforce (previously seen in the episode of Agents of SHIELD that brought Blackout to TV) plays a role in this season.
"Basically, Isodyne is a company that we invented based in part on real life companies like Radiodyne or General Atomic or the beginnings of the Jet Propulsion Lab — all of which were in L.A. in the '40s, and were developing the space program and were developing nukes," co-showrunner Michelle Fazekas told Comic Book Resources. "That's what Isodyne is, and what you'll learn is they were involved in the nuclear testing out in the desert when they were testing the, at the time they were calling it the atom bomb — and one of these tests didn't go as expected. You'll learn more about that in Season 2, but they stumble upon what people in the Marvel Universe will know as Darkforce, but because they've never seen it before they just name it Zero Matter. That's our tie-in to the Doctor Strange universe, and also to SHIELD because you've seen it in SHIELD as well."
It seems like a pretty loose connection, but Marvel does love their synergy.