News
After Death of Daredevil, The Man Without Fear Coming
If Matt Murdock dies, who will be the new Daredevil?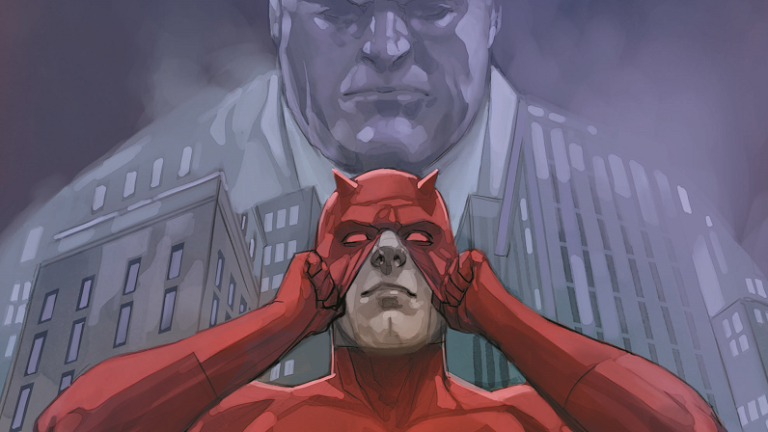 Daredevil may be ready to kick ass and take names on the third season of his Netflix TV series, but in the pages of Marvel Comics, Matt Murdock is about to die. Over the past few years, Marvel has had success with both the death of Captain America and the death of Wolverine (both are currently alive and well, by the way), and now it's Daredevil's turn to leave this mortal coil. 
The death of Matt Murdock has been hinted at in the current Daredevil series written by Charles Soule, but it looks like Marvel is committing to putting DD six feet under. Soule is no stranger to killing off iconic Marvel character, as as the writer was also responsible for the Death of Wolverine story from a few years ago.
At the Marvel: True Believers panel at New York Comic Con, Marvel announced that a new series entitled The Man Without Fear by writer Jed MacKay and artist Danilo Beyruth will follow the "Death of Daredevil" story. 
So the questions must be asked, who is the new Man Without Fear? Is it Blindspot, Daredevil's sometimes crime fighting partner, or will it be a completely new character? 
Written by Soule with art by Phil Noto, "The Death of Daredevil" hits October 17th, running from Daredevil #609 to Daredevil #612. Man Without Fear will hit shelves in in January and one has to wonder who will be responsible for the death of Mister Murdock. Will it be Wilson Fisk (who also just happens to be the new mayor of New York City), Bullseye, the Hand, or one of the newer villains introduced by Soule? Whoever pulls the trigger, it will be fascinating to see who wears the horns and what the fallout will be when Marvel, MacKay, and Beyruth unleash The Man Without Fear.
Read and download the Den of Geek NYCC 2018 Special Edition Magazine right here!