News
Adam West Completed the Batman: Return of the Caped Crusaders Sequel
While we recently lost Adam West, it appears that he left a final posthumous performance as Batman, in animated form.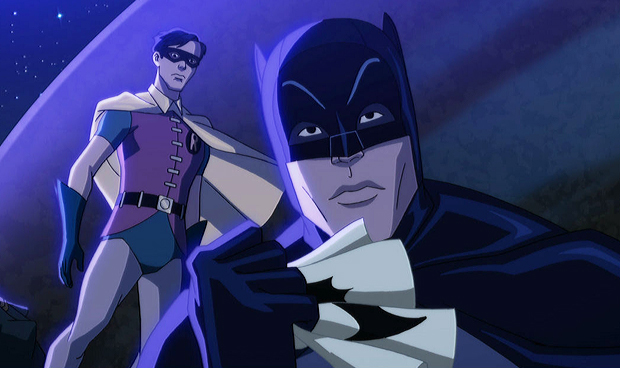 Adam West was, for multiple generations, the beloved introductory live-action hero that Gotham deserves from his starring role in the 1966-1968 Batman television series, leaving an enduring onscreen legacy. However, it turns out that the actor, who passed away on June 9, also left fans one last performance as Batman, by way of the previously-announced sequel to the animated feature Batman: Return of the Caped Crusaders.
As revealed via Warner Bros.' confirmation to 13th Dimension, the upcoming animated sequel Batman vs. Two-Face will feature a completed voice performance by Adam West. The feature, the sequel to Batman: Return of the Caped Crusaders, the celebrated 2016 DVD/Blu-ray animated revival of the 1966 television series, will, just as its predecessor, feature a voice cast consisting of original series actors such as Adam West's Bruce Wayne/Batman, Burt Ward's Dick Grayson/Robin, and Julie Newmar's Catwoman. While a more ancillary angle to West's recent passing raised questions about the feature's status, Warner's confirmation that West did complete his voice work should quell any doubts.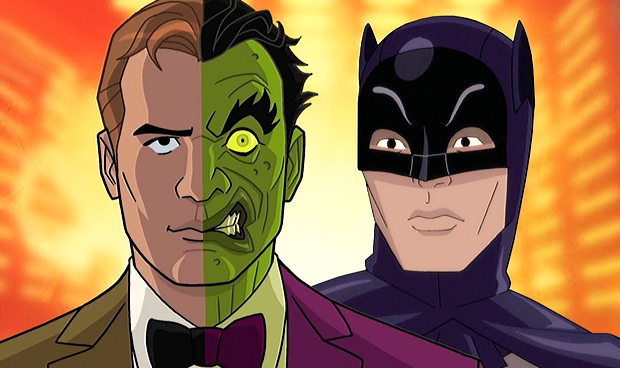 Additionally, Batman vs. Two-Face's classic district attorney-turned-scarred-supervillain will arrive with a voice performance from another 1960s TV star in Star Trek icon William Shatner. 2016's Batman: Return of the Caped Crusaders successfully revived the campy, angular-shot-showcasing aesthetics and story continuity of the 1966-1968 series, which never quite manifested the A-list villain Two-Face, despite a legacy going back to his 1942 DC Comics debut.
Consequently, the addition of William Shatner as Harvey Dent/Two-Face feels akin to an episode of the classic show that exists purely in an alternate universe, buttressed on the plausible idea of Shatner contemporaneously fielding the villainous guest role onscreen. Indeed, the teaser image rolled out last year, showcasing a young-Shatner-resembling Two-Face, drives this fantastical concept home swimmingly. 
Batman vs. Two-Face has yet to announce a release date. However, Comic-Con 2017 looms close, arriving on the same bat-time (late July), same bat-location (San Diego), seemingly as good a time as any for Warner Bros. to finally reveal when we can expect this feature, which now serves as the swan song of Adam West's Batman.