News
A Superman Era Comes to an End in May
DC is giving two creative teams a proper sendoff in May as their era of Superman draws to a close.
It's rare that I get to say things like this, but it's actually a good time to be a Superman fan. Between Supergirl on my TV screen every Monday and two Superman-focused TV series (Krypton and Metropolis) in the works, that satisfies my Kryptonian screen needs. Hell, they even got Supes right in that Justice League movie, whatever other problems it had.
But you know what I have most been enjoying? The fact that Superman comics have just been so consistently damn good over the last two years. It was a weird time to be a Superman fan during the New 52 era, which admittedly had its highs, but it was often tough to get a real feel for who this version of Kal-El was supposed to be. That certainly hasn't been the case since DC's Rebirth kicked off, which, among all the high profile Watchmen connections with The Button and Doomsday Clock, or the critical darling that is Tom King's Batman era, also gave us the best sustained run on the Superman books in about 20 years.
Dan Jurgens, one of the architects of Superman's last truly great extended era in the '90s, has been steering the ship on Action Comics (with help from several artists), while Pete Tomasi and Patrick Gleeson have been in charge of the more Kent-family focused Superman. Both books have been just so unapologetically "Superman" in their tone, so much low-pressure comics fun, and so damn good every month that they somehow managed to make the announcement that one of the most celebrated comics writers of this century would be taking over seem like just okay news (note: Brian Michael Bendis taking over the Superman titles is far more than just "okay" but you get the picture).
So while the new era of Superman comics that begins with Action Comics #1000, the Man of Steel limited series, and a brand new Superman #1 is all exciting, historic stuff, everyone wants to see Jurgens, Tomasi, and Gleason get the sendoff they deserve. And that's just what they're gonna get in May with two oversized, 48 page specials.
Action Comics Special #1 is "The Last Will and Testament of Lex Luthor," written by Jurgens with art by Will Conrad.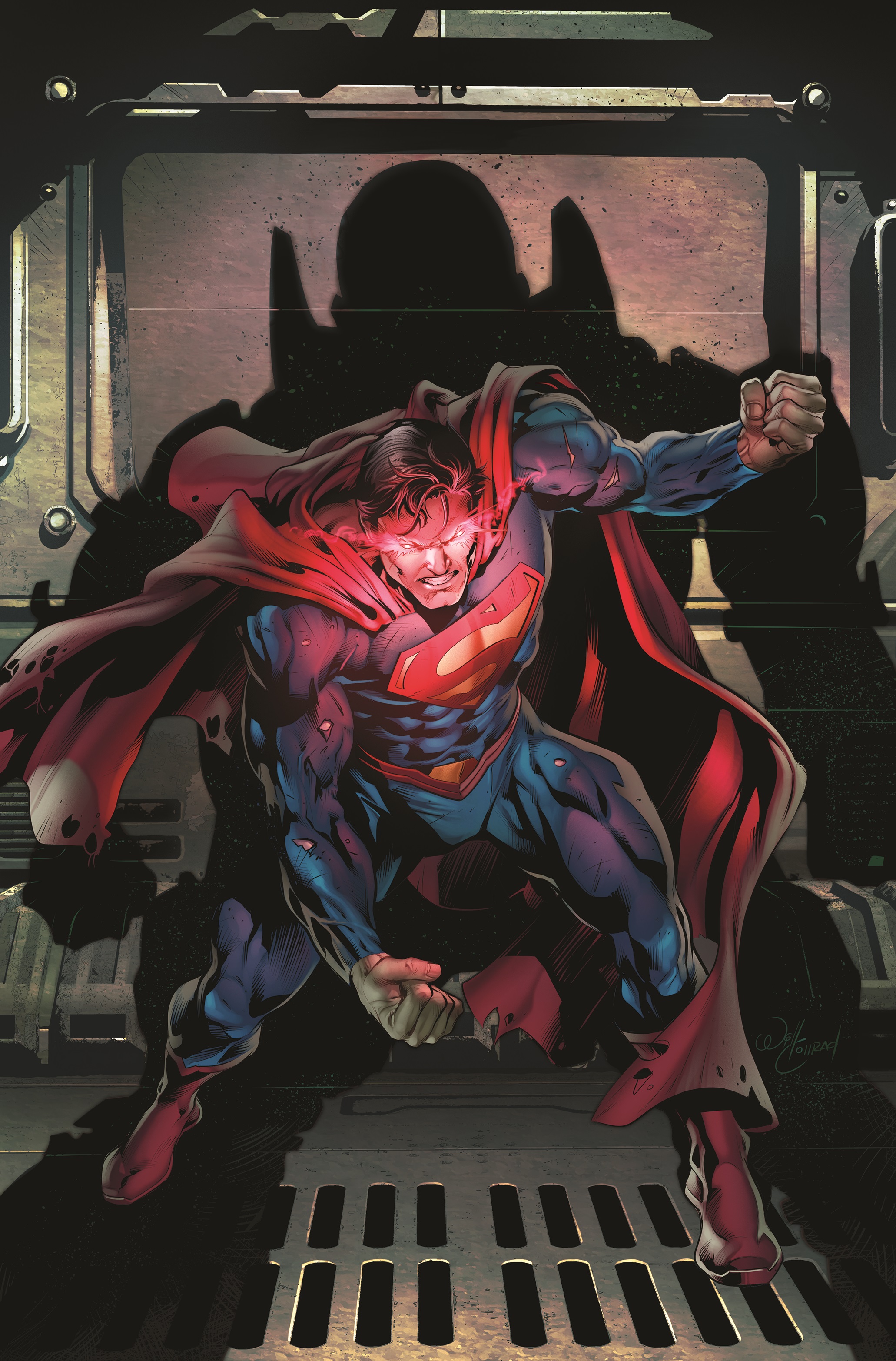 Here's the official word from DC:
"Beginning with the events of REBIRTH, Superman's greatest enemy became his most unexpected ally. Is Lex finally on the heroic path, or is he still hiding his true colors? When he finds himself in an adventure where Superman could be destroyed, what will he do? Save the Man of Steel, or witness his demise at the hands of an unimaginable enemy? This oversize special also includes stories from Max Landis and Francis Manapul (TRINITY, JUSTICE LEAGUE: NO JUSTICE) originally slated to appear in the DC UNIVERSE HOLIDAY SPECIAL 2017 #1, and Mark Russell (THE FLINTSTONES, EXIT STAGE LEFT: THE SNAGGLEPUSS CHRONICLES) with artist Jill Thompson (WONDER WOMAN: THE TRUE AMAZON)."
Superman Special #1 features "The Promise," which will conclude a story that began in issue #8, 2016's "Escape from Dinosaur Island."
Here's the word from DC:
"Before Superman's world goes through some drastic changes, he has unfinished business to attend to on Dinosaur Island. Superman and the Losers' Captain Storm take one final trip together into the abyss of tomorrow, which brings the military man out of time into the world of today. This 48-page extra-size special also features bonus stories by Mark Russell with art by Bryan Hitch and Ian Flynn with art by Kaare Andrews."
Both will be on sale in May, and will help get fans their Superman fix before the Man of Steel limited series kicks off on May 30.