Features
6 Puzzling Absences at SDCC 2014
Fun was had by all at San Diego Comic-Con 2014, but there were a few things missing from the various movie panels.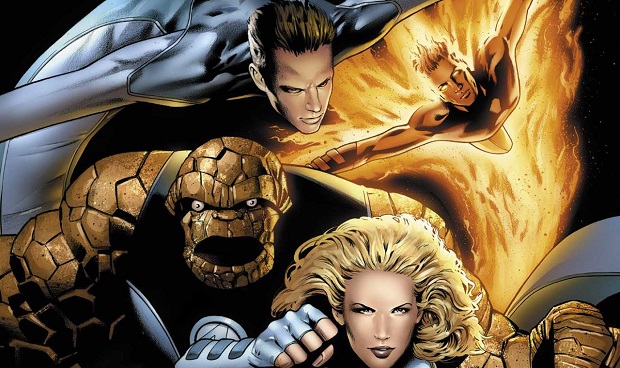 In the midst of the endless amount of hooplah that came out of San Diego Comic-Con this year (which we did our very best to keep up with), there have been the expected groans of discontent from some corners of the fanbase, as well. In this business, the continued obsession with leaks, rumors, outright lies, and an entertainment news cycle that now seems to be about 24 minutes long has driven expectations about what to expect at the biggest weekend on the entertainment calendar into the stratosphere. That's not always a good thing.
I should be clear: this isn't an indictment nor is it us advocating for any kind of fan-entitlement mindset. Never in our wildest dreams did we ever imagine that so much genre entertainment would dot the pop culture landscape, let alone be beloved by so many. Nevertheless, SDCC attendees expected to see a little more from several highly-touted movie franchises, and their absence is worth examining.

Fantastic Four
We're leading with this one because it is perhaps the most troubling absence of them all. This was the only chance for 20th Century Fox to show off Josh Trank's Fantastic Four reboot before its release on June 19th, 2015. Think about this for a moment: the characters that literally defined the Marvel Age of comics were completely unrepresented at San Diego Comic-Con, a mere 11 months before the release of a major motion picture.
That in itself is disturbing, but when you add this to the fact that this Fantastic Four movie has found itself in the crosshairs of fans at nearly every turn over the last year, from leaked plot synopses, to casting controversies, to a seeming reluctance to embrace elements from the comics that fans loved. There is an argument to be made that principal photgraphy only got underway last month, but how Fox couldn't bring a poster, an image of the team in costume, a logo…anything at all…would seem like cause for concern.
There's secrecy (and studios see an increasing need for this with these films, which is understandable) and then there's knowing your audience. The Fox executives did Josh Trank and the Fantastic Four no favors by not throwing fans something to nibble on in San Diego.
[related article: The Fantastic Four Movie: Everything We Know]

Jurassic World
Like Fantastic Four, this was the only chance for Jurassic World to make a splash at Comic-Con before its release date on June 12th, 2015. Unlike Fantastic Four, Jurassic World has less of a public perception problem. It's got a solid director in Safety Not Guaranteed's Colin Trevorrow, and a star in Chris Pratt who is just about to ride Guardians of the Galaxy to almost impossible amounts of fan goodwill. So where was Jurassic World at Legendary's Hall H presentation?
Perhaps Legendary, who took their Hall H opportunity to announce a Godzilla 2 that will feature additional giant monsters like Rodan and Mothra and a King Kong origin story known as Skull Island, are wary of becoming labeled as the "giant monster studio." Don't forget the presence on their schedule of a certain film called Pacific Rim 2 which will also spotlight, well…giant monsters. While these are all of a more fanciful variety than the historical monsters (ahem) I mean, dinosaurs, of Jurassic World, it might have all seemed a bit much. Or perhaps there was fear that the dinosaurs couldn't compete with their more fantastic companions.
Jurassic World may also seem like a slam dunk for mainstream audiences. But is it, really? While we know it to be, essentially, Jurassic Park 4, given the reboot-happy atmosphere in Hollywood these days, the general public may still have doubts about whether the film is a direct sequel or yet another reimagining of a classic franchise. Still, with all of the visual teases that have been released to the public over the last few months, one would imagine that there's enough in the can to give fans a taste.
Terminator: Genesis
From a public perception standpoint, there's a similar issue at stake with Alan Taylor's Terminator: Genesis. Or is it Terminator 5? Or simply, Terminator? Conflicting reports about everything from the title to the status of the film's continuity have left folks wondering what in the name of Skynet is in store for them when it opens on July 1st, 2015. It's not an insignificant question.
An appearance in Hall H, a teaser trailer, a title card, and an appearance from a certain gentleman and lady named Matt Smith and Emilia Clarke would have been the easiest pop of the entire convention. It also would have elevated Paramount's profile at SDCC, considerably. While Paramount pulled a historic rabbit out of their hat by bringing the con-phobic Christopher Nolan out on stage to introduce new footage from Interstellar, their secrecy about his presence kept the room from being packed to its usual capacity. The promise of fresh knowledge about this mysterious Terminator movie would have certainly put more asses in seats, and allowed Paramount's Nolan surprise a larger audience.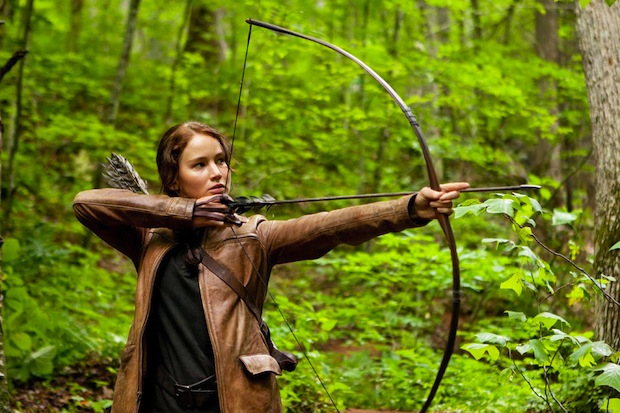 The Hunger Games: Mockingjay – Part 1
Of everything mentioned here, perhaps The Hunger Games actually needed San Diego Comic-Con the absolute least. Sure, there was some presence there, and attendees were able to view the first trailer for The Hunger Games: Mockingjay – Part 1 long before the rest of us via a promotion with Samsung, but it certainly wasn't the high profile launch that most expected. 
Then again, maybe that's not a bad thing. Lionsgate didn't have a panel of their own, and while The Hunger Games is certainly a big enough franchise to fill Hall H, why go through the trouble? Our own David Crow is convinced that The Hunger Games: Mockingjay – Part 1 will be the first blockbuster of 2014 to break $100 million its opening weekend without dispute, and he's probably right. But as SDCC continues to become even more gender diverse, perhaps showcasing the biggest female action hero in the business right now (sorry, it ain't Wonder Woman) might have been a smart move. If Sin City: A Dame to Kill For can plant itself in Hall H for a long, self-congratulatory commercial for a movie that is mere weeks away from release, then a franchise like The Hunger Games is even more deserving.

Justice League
Remember last month when a report surfaced that claimed to be the Warner Bros. leaked superhero movie schedule stretching through 2018? It was an ambitious plan consisting of two caped and cowled blockbusters per year that appeared designed to compete directly with the Marvel studios juggernaut. Supposedly, this was the bombshell that Warner Bros. was to drop in Hall H at this year's SDCC. 
There was, of course, no sign of any of this. Whoops!
Still, fans were treated to some teaser footage of a Batman/Superman staredown and the first image of Gal Gadot as Wonder Woman. Both are historic events. Batman and Superman have never met in live-action, so the Cavill/Affleck face-off is seismic for the folks lucky enough to be the first to see it. Wonder Woman has never made it to the big screen, so that image of Gal Gadot in Amazon gear is similarly important. So, what's the problem?
Well, that problem stems from the dancing around open secrets like Ray Fisher's role as Cyborg, Jason Momoa's casting as Aquaman, or the Rock in a Shazam-centric role. Maybe it's the tantalizing knowledge that a Justice League movie is coming right after Batman v. Superman: Dawn of Justice. But why on earth should Warner Bros. do anything other than promote their next superhero film rather than one that is at least three, possibly four years away?
This is one instance where fan expectations were, perhaps, unrealistic. Don't forget, there's still another San Diego Comic-Con between now and Batman v. Superman's May 6th, 2016 release date. But speaking of fan expectations…
Marvel's Other Announcements
[related article: Complete Marvel Movie Release Schedule]
There's something to be said about fan entitlement, here. In fact, Marvel's decision to focus solely on the embattled Ant-Man movie and Avengers: Age of Ultron make perfect business sense. Marvel had to deliver something with Ant-Man, and the response to the footage screened at SDCC is generally positive, if not overwhelming. They clearly have some work to do in order to heal the wounds created by Edgar Wright's departure. The reaction to the Avengers: Age of Ultron footage and the subsequent buzz it will create should help give that film its first jump towards a billion dollar return in 2015. Confirming Guardians of the Galaxy 2 in front of a jubilant crowd and trotting out Josh Brolin wearing an Infinity Gauntlet is terrific PR for a movie that opens next week.
In other words, Marvel did everything right. Right?
Well, yes and no. 
Marvel did a bit of PR judo on fans in the lead-up to this year's SDCC. They knew exactly what they were doing by claiming five (and then six!) new release dates between now and 2019 just days before their headlining appearance in Hall H. Two years ago, Marvel made tremendous waves simply by announcing titles and dates for Ant-Man, Guardians of the Galaxy, Thor: The Dark World, and Captain America: The Winter Soldier. You can see why folks might have had their hopes up this year.
The increased Doctor Strange chatter in the wake of Scott Derrickson's hire as director implied that, at the very least, we would get a release date for that film announced on Saturday. The Marvel panel started twenty minutes late, so by the time the lights went out, attendees would have been satisfied with nothing less than Benedict Cumberbatch (or, at least, Joaquin Phoenix) descending from the rafters in full Doctor Strange regalia.
Then there's the glaring absence of a Marvel superhero movie (or, frankly, any superhero movie) that stars anything other than a straight, white male as the headliner. Marvel will have to address this sooner or later, and something as simple as a Black Panther title card and a slot on the calendar in the distant future would have gone quite a ways towards quelling fan discontent.
Like us on Facebook and follow us on Twitter for all news updates related to the world of geek. And Google+, if that's your thing!