Features
25 Superhero Baseball Roster: The Marvel Excelsiors!
In honor of Opening Day, Den of Geek presents the 25 superhero roster…the Marvel Excelsiors!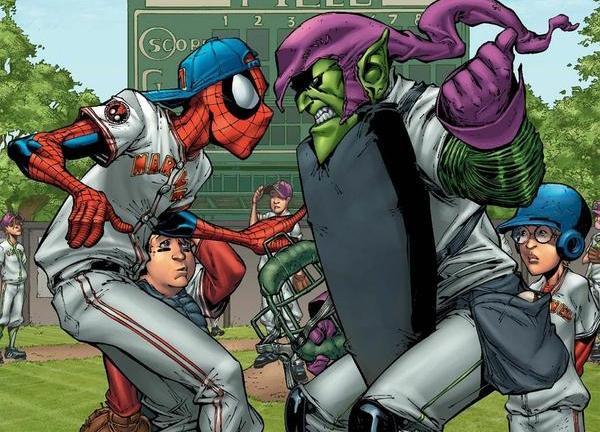 We are live at Kirby Stadium for Opening Day of the 2013 baseball season. Marvel has had a rough off-season, what with invasion by Ultron, the Skrulls, and something to do with Galactus, but the heroes didn't balk and now we have BASEBALL! So, without further delay, here are the 25 men Marvel will field this year by position.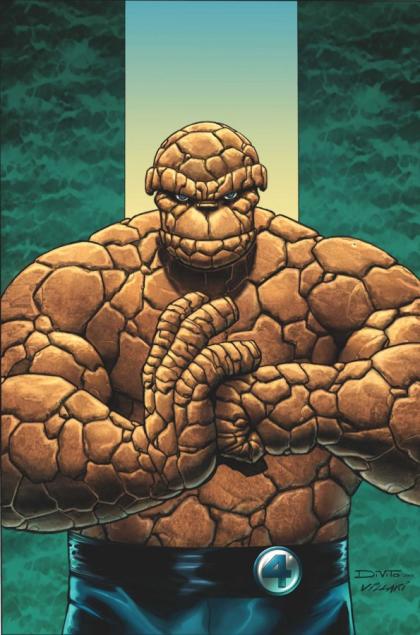 1B: The Thing (Ben Grimm) Drafted by Stan Lee and Jack Kirby (1961)
Coming up with the Da Yancy Street Hooligans, this veteran got off to a rocky career start but he's become a stalwart of Marvel's infield. Grimm is a rock-steady infielder with immense power to all fields. If any pitcher has the stones to brush back Aunt Petunia's blue eyed boy, rest assured, it's CLOBBERIN' TIME!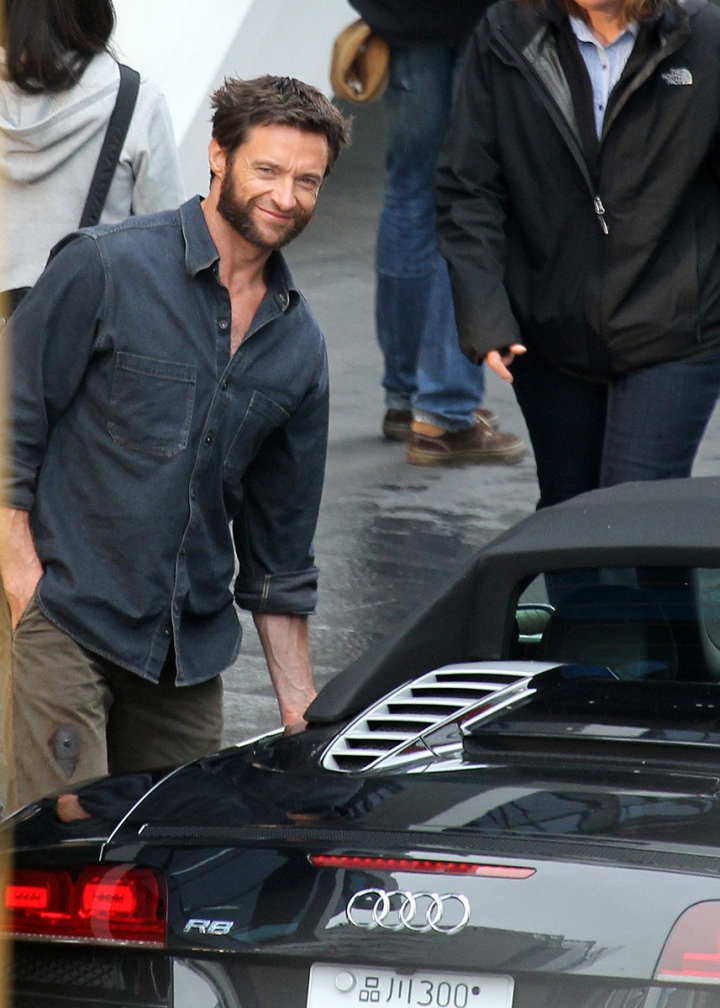 2B: Wolverine (James Howlett a.k.a. Logan) Drafted by Len Wein, Roy Thomas, John Romita, and Herb Trimpe (1974)
If you go into second spikes up, it will be claws down. The feisty Canadian infielder used to be a loose cannon, but he's taken on a larger leadership role of late, guiding the careers of promising young mutant rookies at his Jean Grey Baseball Clinic for Gifted Youngsters. Just because he has a more nurturing personality, don't take this mutant lightly. He's still a deadly hitter with an accurate throwing arm and plenty of endurance. Unlike most pansies, Wolverine has never spent a day on the disabled list despite frequent evisceration and immolation, and since MLB has ruled that adamantium is not a part of their banned substance list, Wolverine is ready for another season.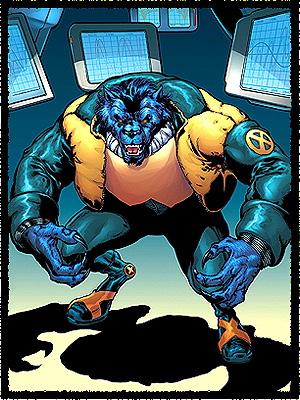 SS:  The Beast (Hank McCoy) Drafted by Stan Lee and Jack Kirby (1963)
A shortstop needs to be agile and smart. Beast knows all the angles, and his range is almost beyond belief. There is no hop that he hasn't already calculated the trajectory to, and it's almost impossible to take him out on a hard double play. He's worked with Wolverine for many seasons, so look for the bestial duo to turn many 4-6-3s this season. And have you ever seen a man throw out a runner using his feet? Oh, my stars and garters!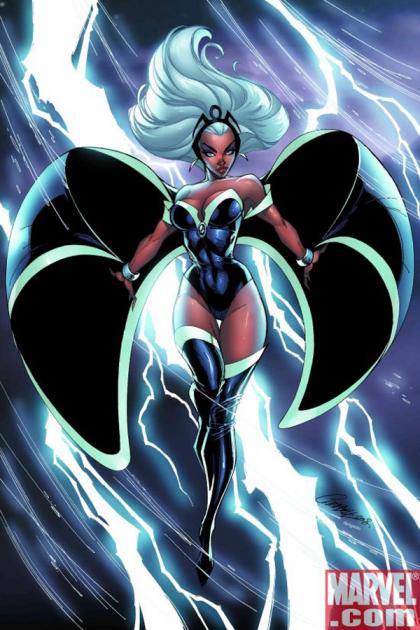 3B: Storm (Ororo Monroe) Drafted by Len Wein and Dave Cockrum (1975)
Down by a bunch of runs in the fourth inning? No problem, here comes the human rain delay. Storm is a natural born leader and possesses an almost perfect glove. This former goddess and former queen of Wakanda will truly make third the "hot" corner this season with her flowing white tresses and ebony skin. Any runners that round third and head for home risk a "wakanda" wild side, as Storm has been known to use a little lightning to slow runners down. She knows her way around the lumber as well, as Storm can hit to all fields, and at times, the sun conveniently gets in a fielder's eyes when she hits a high pop up.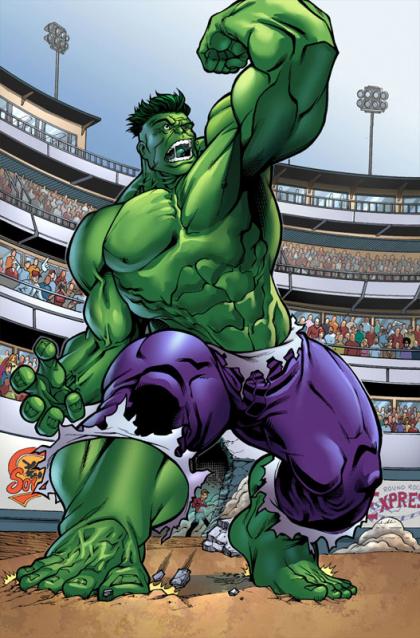 C: The Hulk (Bruce Banner) Drafted by Stan Lee and Jack Kirby (1962)
Now tell me, you're rounding third, heading for home, throw is coming in, are you going to try to barrel down the freaking Hulk? No, you are not. At times, he may not be the greatest strategic catcher, but all he has to do is calm down a little bit, and let Banner take over, and he can call a heck of a game. As a pastoral sport, baseball sometimes is too calm for Hulk, but when things get tense, it's good to have a giant green engine fueled by gamma induced hatred behind the plate or standing on deck with a bat in his hands. No pitcher has the guts to pitch inside to the Hulk, so the Green Goliath is usually on the leaderboard for home runs, RBIs, and stadiums reduced to rubble.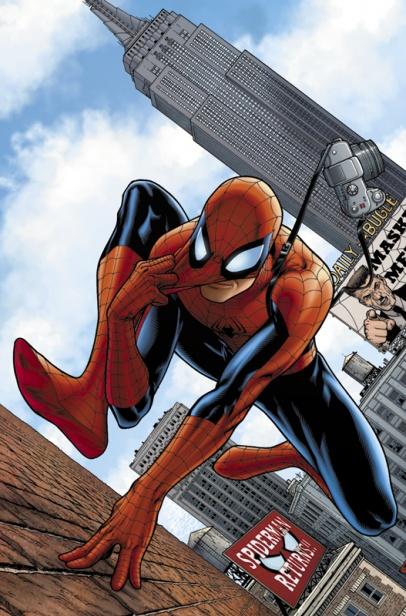 LF: Spider-Man (Peter Parker, or maybe a clone, or maybe Otto Octavius, no, definitely Peter Parker) Drafted by Stan Lee and Steve Ditko (1963)
Nowhere in Major League Baseball, is there a player with more heart than Spidey. His motto is "With great power, comes a high OPS and responsibility," has become as famous as any Yogi-ism.  Spidey is always among the leaders in fielding percentage as he's either climbing the wall to bring back a home run or shagging fly balls with his web. He has incredible power, speed, and is a great clubhouse guy. His Spider-sense triggers when danger is near, so he knows when a hitter should be walked intentionally. And we all know that there is nothing better for catching flies than a spider.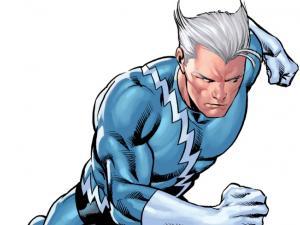 CF: Quicksilver (Pietro Maximoff) Drafted by Stan Lee and Jack Kirby (1964)
In centerfield, you always want a guy that can cover a lot of ground; the fastest mutant alive fits the bill. What he lacks in humility, Quicksilver makes up for in determination, as once he has a bead on a ball, it's caught. Sure, he has daddy issues (who can blame him when daddy is the world's most wanted mutant terrorist, Magneto), and sometimes they reflect in his batting average, but he has a great eye at the plate, and if you walk him, he's going to score, guaranteed.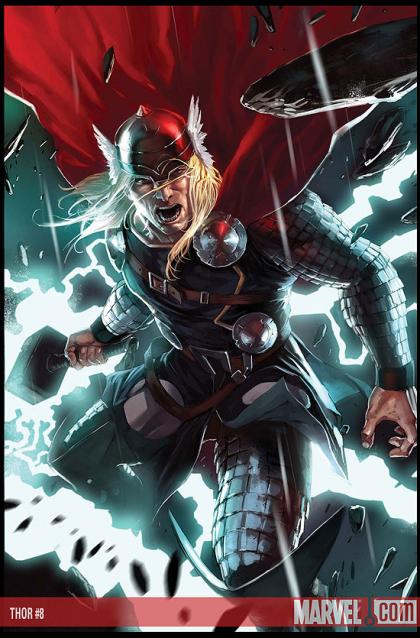 RF: Thor (Thor Odinson) Drafted by Stan Lee, Larry Leiber, and Jack Kirby (1962)
Great right fielders are known for their cannon like arms. After millennia throwing Mjolnir, Thor can gun down any runner at the plate. Thor hammers the ball, sending thunderous line drives to all fields. He's used to hitting a good curveball thanks to his brother being the God of Chaos. Loki has been prepping Thor's brain to pick up and handle any deception, so those wily lefties don't stand a chance! Thor is a heavy-hitter perfect for the middle of a any lineup, and his power numbers are known in all of the nine realms. Thor's bats are made of the wood from the world tree Yggdrasil, so he is known to knock a hanging slider over the Bifrost.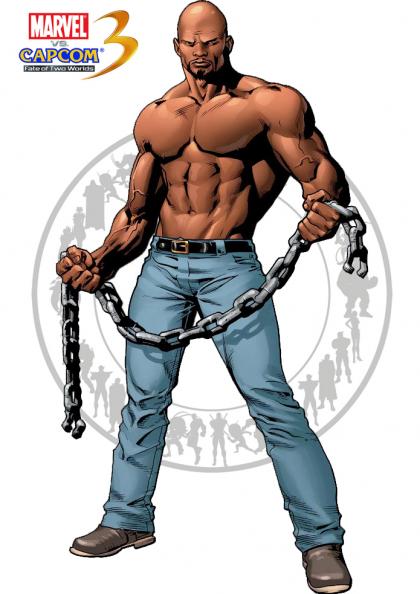 DH: Luke Cage (Lucas Cage) Drafted by Archie Goodwin and John Romita (1972)
Sweet Christmas, this brother can hit! Known for his stalwart leadership and immense power, Luke Cage is the perfect choice for designated hitter. His game is a little one dimensional, but that dimension is knocking the cream cheese out of the ball. He may not run fast or have great fielding skills, but if you need a timely hit, Luke is your man! As a hero for hire, Luke, of course, is a client of Scott Boras, but if you got the coin, Luke has the heart and power to round out any line up.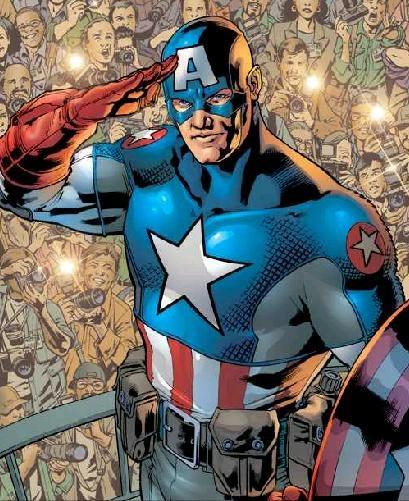 SP: Captain America (Steve Rogers) Drafted by Joe Simon and Jack Kirby (1941)
As the ace of staff, a team needs a confident veteran with a never say die attitude. Striking out some middle infielder will be duck soup for a man who once threw hand grenades at Hitler's elite. Eight decades of throwing his mighty shield has prepared the First Avenger for any challenge! Let's just hope the Super Soldier Serum doesn't count as a PED.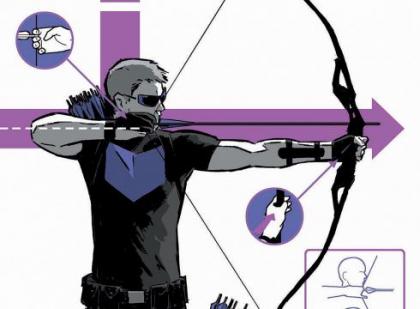 SP: Hawkeye (Clint Barton) Drafted by Stan Lee and Don Heck (1964)
Who better to be on the mound in a big game than the world's greatest marksman? Hawkeye never misses, his control his impeccable, and he has the swagger and confidence any manager wants in a starter. Hawkeye is an agile fielder and makes the opposition quiver (oh, man did I stretch that joke, there goes my perfect game)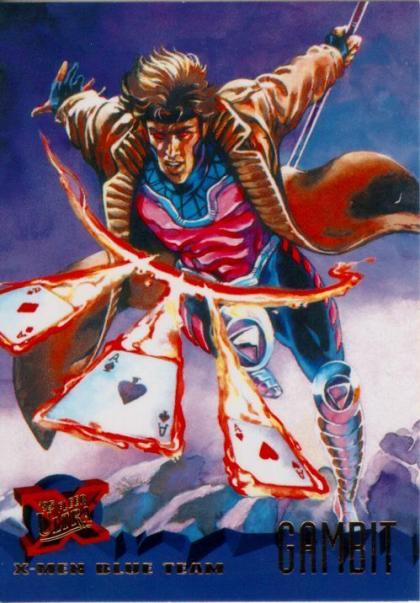 SP: Gambit (Remy Lebeau) Drafted by Chris Claremont and Jim Lee (1990)
Might want to watch Gambit for some scuffing on that baseball. The world's most loved thief is not above adding a little extra to a pitch to give him an edge, whether it is a foreign substance, a scuff, or charging up that sucker and making it explode. Gambit is not afraid to get his hands dirty and is steady and confident presence on the mound. It's almost impossible to steal off Gambit, as he knows the ins and outs of any theft. The man can defy physics with a deck of cards; imagine what he can do with a baseball.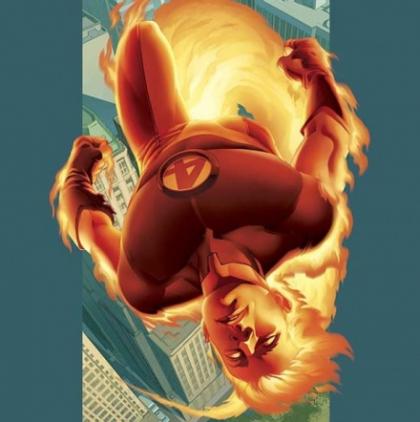 SP: Human Torch (Johnny Storm) Drafted by Stan Lee and Jack Kirby (1961)
This fireballing right-hander brings the heat whenever he takes the hill. Johnny Storm is a hot commodity who has a red hot fastball. He tends to melt down in a tight spot, but his years with the Fantastic Four have taught him teamwork and discipline. So, get ready to sit dead red for Johnny Storm's blistering number one.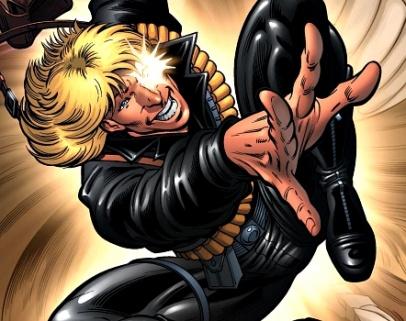 SP: Longshot (Longshot) Drafted by Ann Nocenti and Art Adams (1985)
Longshot doesn't have the best fastball or nastiest curve, but he has more luck than any twelve starting pitchers. Hops seem to take the right bounce for Longshot, and balls that seem to be fair suddenly curve foul.  Longshot has a rubber arm, and Randy Johnson would be jealous of that mullet. As the number five starter, Longshot is often underestimated, but he seems to be a good luck charm for any manager.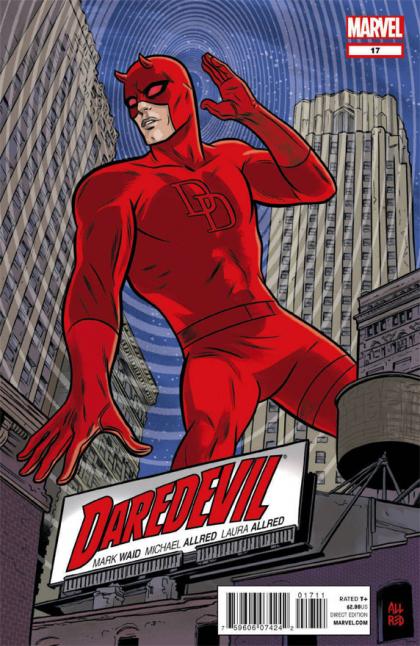 Closer: Daredevil (Matt Murdock) Drafted by Stan Lee and Bill Everett (1964)
A closer needs to be fearless, to never break a sweat no matter the situation. Daredevil is truly the Man Without Fear. He never allows the situation get to him. Bases loaded, nobody out is nothing compared to throwing down with a legion of ninja killers. Daredevil has perfect control and can thread a needle with any pitch.  He also has an uncanny recall of even the most obscure baseball rule; dude must be a lawyer or something.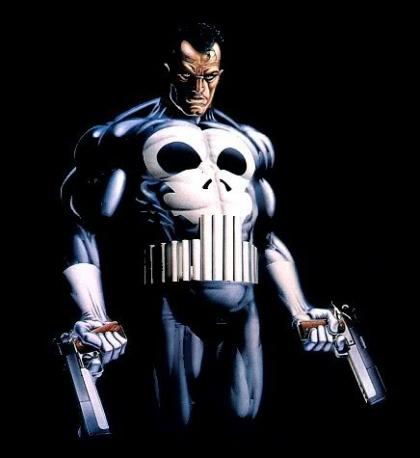 8th Inning Set Up: The Punisher (Frank Castle) Drafted by Gerry Conway, Ross Andru, and John Romita
Firstly, don't steal off him. He doesn't like that. Some guys are said to have a shotgun for an arm, this guy has a shotgun for a shotgun. Castle unravels quickly, but when he has his head together, there is none tougher. He did lead the league in hit batters, but this just adds to the intimidation factor. Castle punishes both lefties and righties. All those decades of grenade tossing has made him a tough relief specialist.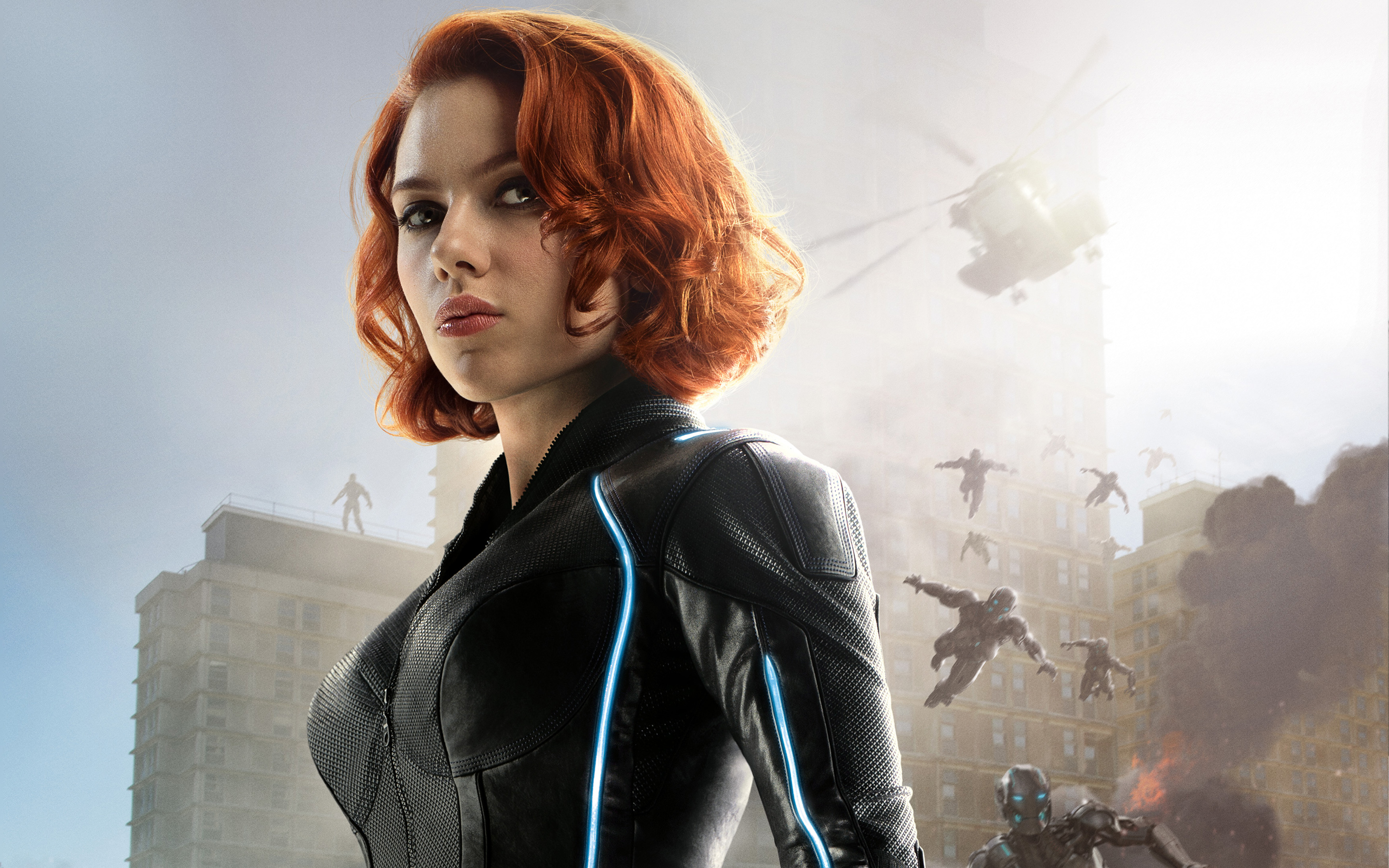 7th Inning set up: Black Widow (Natasha Romanova) Drafted by Stan Lee, Don Rico, and Don Heck
A fabulously intelligent pitcher, the Widow is perfect to get a team out of any tight spot. She knows all the tricks, and she can bust into the oppositions locker room and steal all their strategies and secrets. She is adept at sign stealing, and is a distraction as she can really fill out a uniform. Her deadly arm is an asset to any bullpen, with her stinging slider and ballet like poise.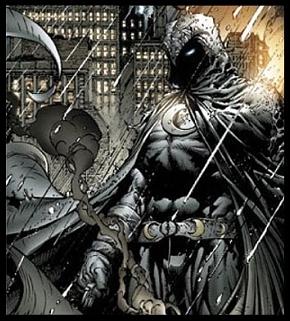 RP: Moon Knight (Mark Spector) Drafted by Doug Moench and Don Perlin (1975)
Moon Knight brings a sense of unpredictability to the bullpen. You never know which Moon Knight you are going to get as he is the first major leaguer to suffer from multiple personality disorder. But no matter who comes out of the bullpen gate, he seems to get the job done. Any pitcher that is blessed by an Egyptian god will be a force on the mound. He hurls fastballs just as fiercely as he hurls battle staves.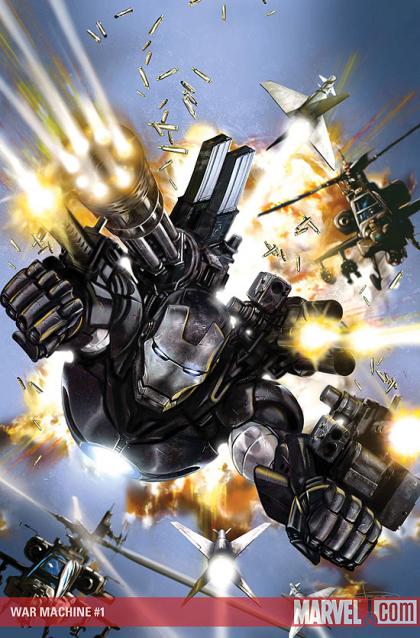 RP: War Machine (James "Rhodey" Rhodes) Drafted by David Michelenie and Bob Layton
War Machine comes out of the 'pen with an arsenal of pitches and an arsenal of high grade military assault weapons just in case of an insurgency during a game. "Rhodey" is a loyal member of any team and any manager would love to go into battle with the living weapon in the bullpen. War Machine could throw over 500 pitches in a second…if that was allowed.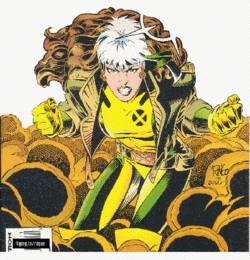 RP: Rogue (Anne Marie) Drafted by Chris Claremont and Michael Golden (1981)
Her own skills are average at best, but during a big game, just send a comp ticket to Tom Seaver or Nolan Ryan and have them shake hands with Rogue. With her mutant power, Rogue has the potential to any great living pitcher in history. You need an emergency closer? A quick kiss to Mariano Rivera, and you are all set.
BENCH:
C:  Colossus (Peter Rasputin) Drafted by Len Wein and Dave Cockrum (1975)
Peter is a tough back up and handles the position well. He has intense power but his lack of dexterity keeps him relegated to backing up the Hulk. Is way too eager to call a "fastball special," which annoys his pitchers, but he is an honorable presence who blocks the plate like the immovable wall he is.
OF- Captain Marvel (Carol Danvers) Drafted by Roy Thomas and Gene Colon (1968)
Carol is the perfect utility player. She can do it all, pinch hit, pinch run, be a late inning defensive replacement, and she is always ready to start.  Her Air Force background makes her natural born clubhouse leader.  She is already able to answer the bell at a moment's notice and has the speed and power it takes to be a difference makes in any game.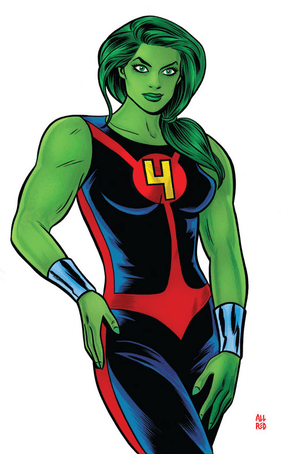 OF: She-Hulk (Jennifer Walters) Drafted by Stan Lee and John Buscema (1980)
Need a late inning home run, call on She-Hulk. She is a powerful presence at the plate and knows how to handle a bat. She isn't the most agile outfielder but she has a gamma powered arm and is a natural strategist. She is a calming presence to the volatile Hulk behind the plate and is always looking for a hanging fast ball to Hulk out on.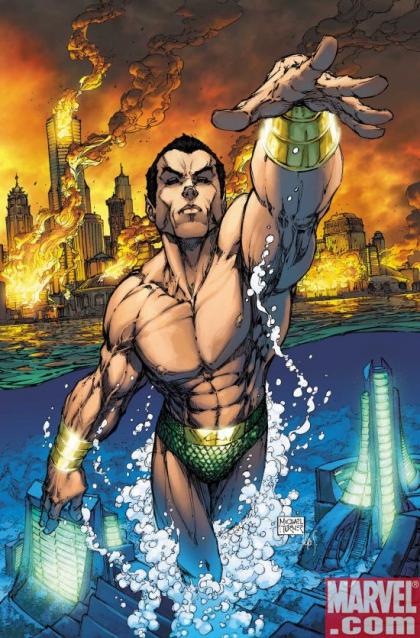 IF: Sub-Mariner (Namor McKenzie) Drafted by Bill Everett (1939)
Way too volatile to be an everyday player, Namor has been plagued by uneven play and clubhouse tension. But when he's on, he's on, and has incredible speed, and power. Those little ankle wings help Namor float around the infield and he is a fearless base runner. His power is without equal and if he can ever lose the attitude he can be regal addition to the bench.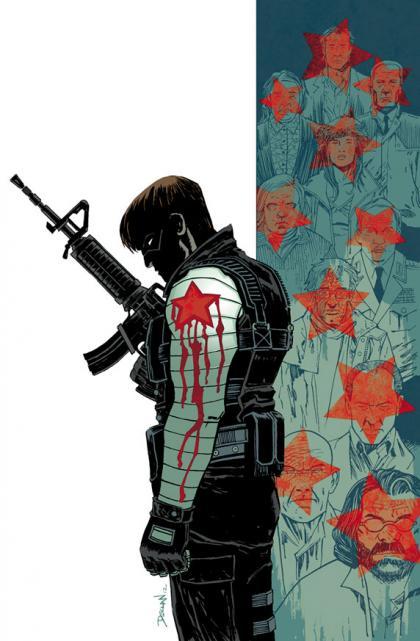 IF: Winter Soldier (James "Bucky" Barnes) Drafted by: Joe Simon and Jack Kirby with later input by Ed Brubaker
A student of the game, he has trained under the great Captain America to become a great fielding infielder and a smart plate presence. Bucky has incredible arm accuracy and is forging his own name around the game.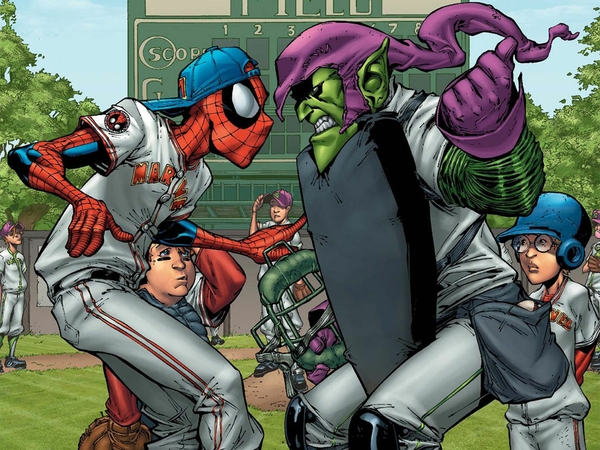 This will be the roster fielded by manager Charles Xavier and owner Tony Stark on Opening Day. It should be a great season for these marvels of the diamond!
Like us on Facebook and follow us on Twitter for all news updates related to the world of geek. And Google+, if that's your thing!