News
25 In-Development Geek TV Shows To Look Out For
We preview the sic-fi, fantasy and horror shows that "may" be coming to a small screen near you in the next few years . . .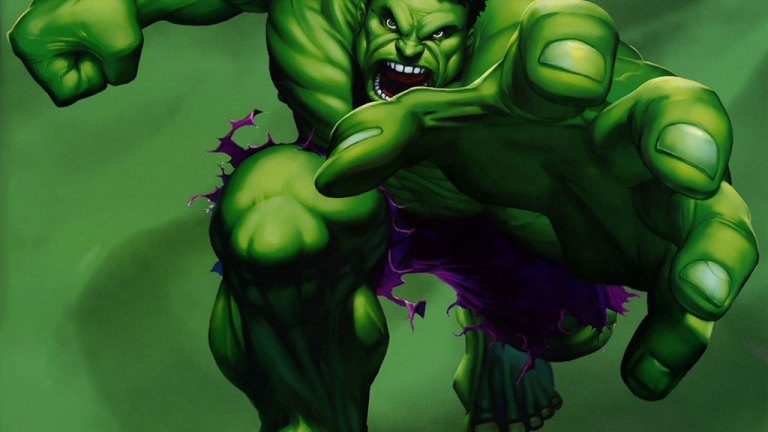 Some are pilots, some are scripts, some are little more at this point than a twinkle in their creators' eye. At whichever stage of the commissioning process they are, these are the in-development US sci-fi and fantasy series that have tickled our fancy. Who knows, your next favourite geek show could be amongst them…
Amazon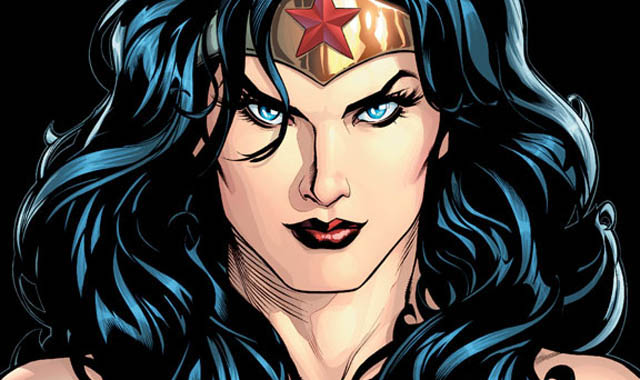 Last year's Wonder Woman TV revival may have been nixed by NBC, but another network, The CW, has stepped up to develop a small-screen vehicle for the character.
The CW's plan is for a Smallville-style origins story under the working title Amazon, from a script by Young Avengers scribe Allan Heinberg. "Unlike past TV incarnations, it will focus on Wonder Woman as a young budding superhero, rather than a fully formed defender of liberty" reports Vulture. So a kind of Diana Of Themyscira: The High School Years?
So far, the pilot is still only at the script phase, so there's no guarantee that this latest attempt to bring the crown 'n' bracelets superhero to TV will actually make onto our screens, though with Smallville and Arrow in their repertoire, The CW certainly has form…
American Gods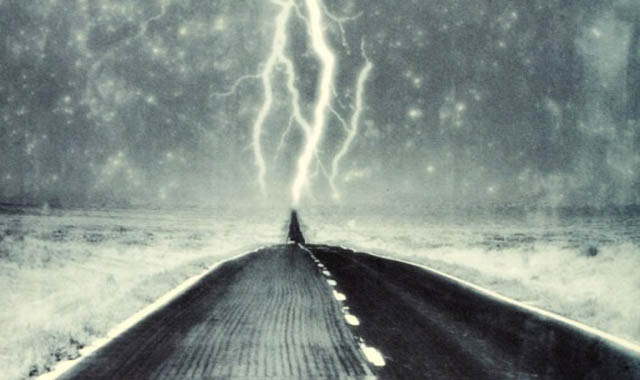 A film version of Neil Gaiman's 2001 fantasy novel American Gods was announced a couple of years ago, before the idea shifted and HBO announced its plans to turn the tome into not one but a six-series TV adaptation.
Gaiman's story follows the fate of Shadow, a recently released convict who becomes tangled up in a mystical battle between Gods old and new. The novel takes as its basis the now-forgotten and largely unworshipped Gods introduced to the United States by different nationalities and religions over the centuries.
If all has gone according to plan, Gaiman should be working on the pilot screenplay as we speak, and Gods willing, the hope is that HBO may have another Game Of Thrones-scale adaptation on its hands in years to come.
Antichrist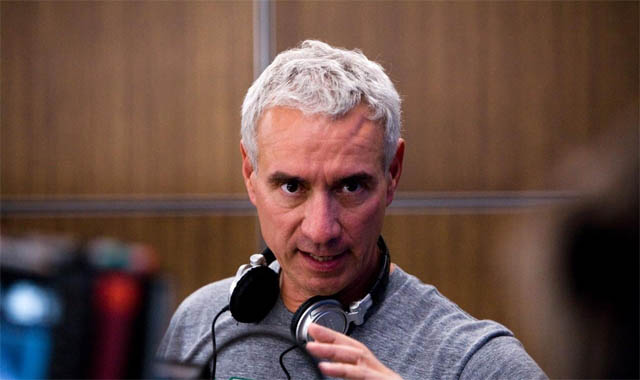 Theology, fate, and Roland Emmerich. What's er, not to like about potential new drama seriesAntichrist? The Independence Day writer-director is behind the pilot for a show that, according to Deadline,  "…centres on a young astrophysics student who learns his destiny lies not in science but somewhere between Heaven and Hell."
Antichrist, which is to be set in New York City against the backdrop of the 2012 Presidential Election has so far received a pilot pick-up, and filmed one earlier this year starring House At The End Of The Street's Max Thieriot. We'll keep you posted  on its progress.
Athena 
Athena comes adapted from Lisa Joy's graphic novel Headache, about a young modern-day woman who finds out she's actually the titular Greek Goddess (hence the name change, something of an improvement, no?). Athena's story comes complete with wicked stepmother Hera, bad boy love interest Hades and, of course, unreliable father Zeus.
From Burn Notice and Pushing Daisies writer, the in-development Fox series is being pitched as a coming-of-age story in the Buffy mould. If this one goes ahead, it seems as if Diana of Themyscira may have some competition on her braceleted hands in the kickass teen girl stakes…
Beautiful People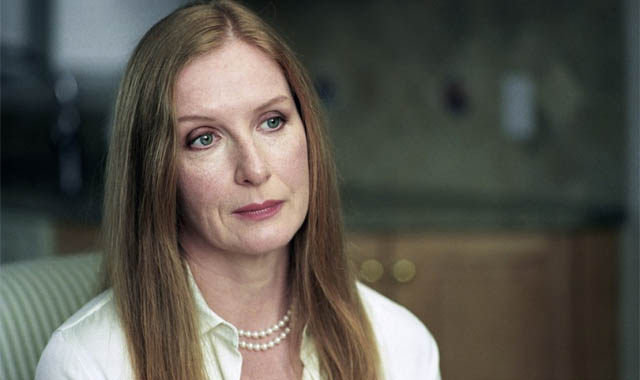 Now, this seems like a decent high concept premise, and early signs from those who've seen the script tend to agree. Described as an I Robot-style look at Asimovian notions of sentience in artificial intelligence, the Beautiful People pilot stars Frances Conroy, James Murray and Patrick Heusinger.
Set in the near future at a time when humans live alongside 'Mechanicals', and treat them as second-class citizens, Beautiful People was created for NBC by actor Michael McDonald, and the pilot is to be directed by 24's Stephen Hopkins. "Blade Runner meets The Stepford Wives" is the pitch for this promising sounding dystopian sci-fi drama. Sign us up.
Chosen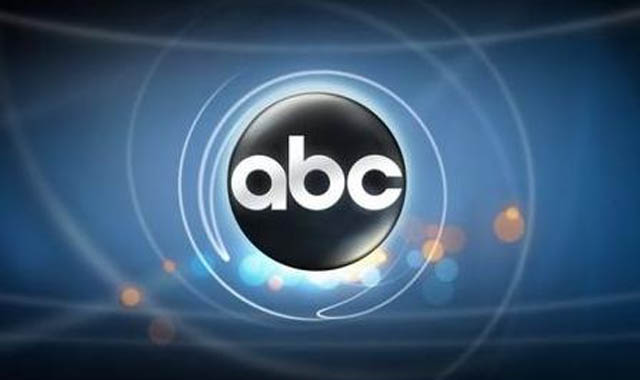 Not a huge amount is known yet about Chosen (not to be confused with the Jennifer Lopez dance show, just in case you thought we'd finally handed in our Geek badge and gone revealed our latent obsession with steamy salsa dancing).
The ABC drama is to revolve around a fifteen year old girl believed to be the reincarnated goddess of a South American religion, who becomes swept into a complex story of "family struggle, teen romance and California evil". We'll keep an eye out for more.
Copeland Prep 
Twilight's Catherine Hardwicke, Gossip Girl's Josh Schwartz and Twitter's Bret Easton Ellis (also a novelist) are the demonic trio behind Copeland Prep, The CW's new monsters-in-high-school show.
The Hollywood reporter brings news that the show will be set in a "…secondary school so fiercely competitive that it's turning its students into monsters – literally." Sounds like another one to add to the Buffy-alike list possibly?
Darkfall 
This is one on Syfy's ever-growing slate of in-development original projects, and as such is very much in its infancy. Darkfall has been announced as a mini-series rather than a full-blown season run at this point.
Written by Kung Fu Panda and Sleeper Cell's Ethan Reiff and Cyrus Voris, Darkfall takes place in a world not dissimilar to that of NBC's Revolution in that all modern forms of power and tech have become things of the past. Where Darkfall differs to Revolution (and hopefully not the only way for anyone following the NBC show) is that magic has replaced technology. Apparently The Jim Henson Company is involved too, which all sounds fairly promising. It's probably folly to hope for an Elmo cameo…
Defender 
Another of Syfy's original developments, Defender takes its name from the spaceship aboard which it's set, during the aftermath of an intergalactic war between humans and 'transhumans'. It's already sounding a little Battlestar-y, which, after Blood And Chrome was nixed last year, may not bode well for its chances of being picked up.
The Defender is populated by a crew of former enemies sent on a goodwill mission that goes spectacularly wrong according to Syfy's press release. Alphas' Robert Hewitt Wolfe is to write and executive-produce.
Defiance 
The third on this list from the Syfy network, and the one that has travelled the furthest in terms of getting on our screens, Defiance went into production in Toronto this August and its thirteen-episode first season is due to air in April 2013.
Dexter and Buffy/Angel alumnus Julie Benz numbers amongst the case in this post-alien invasion drama, as does Ugly Betty's Grant Bowler, Jaime Murray, and Tony Curran. The set-up sees Bowler playing Jeb Nolan, the Chief Lawkeeper in Defiance, St Louis, who attempts to protect the town from human/alien clashes and more.
In an example of synergy that would make 30 Rock's Jack Donaghy proud, Defiance will be rolled out as a third-person shooter MMO as well as a TV series. Read more about the Syfy show,here. 
Eyes Of The Dragon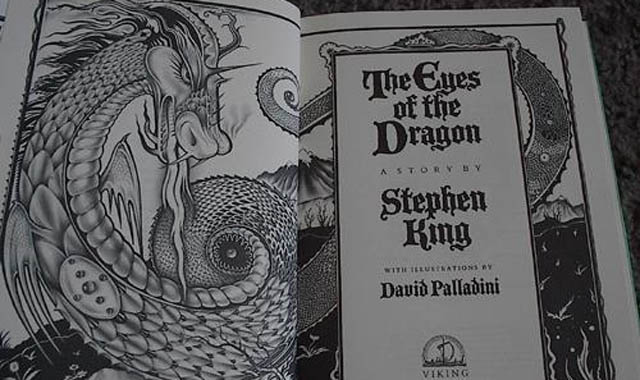 Adapted from a Stephen King fantasy novel reported to have originally been titled 'Napkins' (sage change there, Steve), Eyes Of The Dragon was a rare non-horror outing for the king of Maine spookiness.
Syfy plans Eyes Of The Dragon to be a miniseries adaptation from writers Michael Taylor (Battlestar Galactica, Star Trek: Voyager) and Jeff Vintar (I, Robot). For those hoping to see it, fingers crossed that the recent travails of Ron Howard's Dark Tower project, which was turned down by both Universal and Warner Bros., haven't set a precedent for King fantasy adaptations.
Gaslight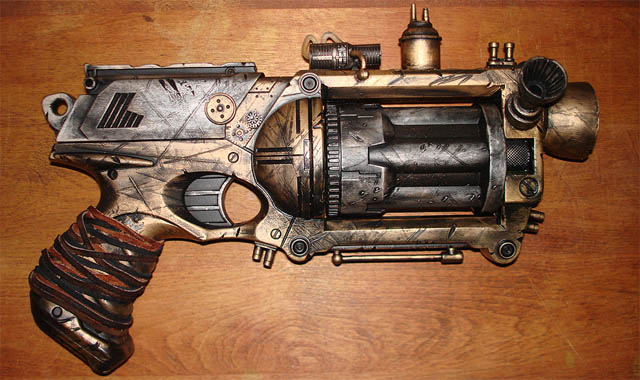 Anyone fancy a "…lavish soap opera of passion, greed and hope set in a present-day Steampunk World in which three rival families battle for power and redemption in a re-imagined San Francisco"? Then you may be in luck with ABC's Gaslight, which promises just that.
From the makers of Identity and The Ghost Whisperer, the Gaslight pilot is expected to go into production in early 2013, after which point, we'll know whether this 'Dallas in an airship and crazy goggles' high-concept premise will have been thought worth a season commission.
Grave Sight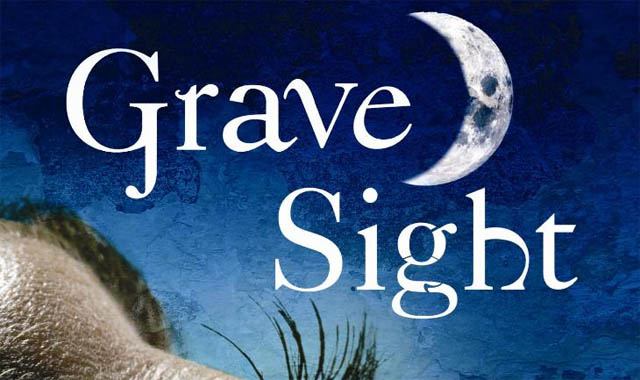 Considering the success and longevity of True Blood (which had its sixth season confirmed earlier this year), the notion of adapting another Charlaine Harris series for TV must seem like a winner to Syfy.
Harris herself is working on the screenplay adaptation of her The Harper Connolly Mystery books, about a young woman who gained the power to sense the locations and last memories of dead people after she's struck by lightning, and who teams up with her step-brother to solve a series of murders. Grave Sight already exists in comic book form, which may be what differentiates it from the similar-sounding premises of Tru Calling, The Ghost Whisperer, Medium et al.
Hemlock Grove 
A forthcoming horror series for Netflix, Hemlock Grove comes adapted from the novel of the same name by Brian McGreevy, and boasts Eli Roth as executive producer.
Thirteen episodes of the horror-thriller have been ordered for the reported budget of around $45 million, and are due on Netflix in early 2013. The show tells the story of a young girl's murder, and the two locals who set out to find her killer. X-Men's Famke Janssen stars alongside Eric Northman's little brother, Bill Skarsgard, and 6ft 8" model Amazon (probably not her real name) Eve.
Hench 
In the system for a potential NBC season order next year, Hench is one of many graphic novel adaptations currently being planned by US networks. It's the story of a regular Joe (or Mike in this case), who finds temp work as a henchman for a supervillain and who unexpectedly becomes responsible for the fate of the world. Warner Bros. had the option for a film adaptation starring Danny McBride in the lead role a few years back but things have since gone quiet on that front.
Created by Adam Beechen and Manny Bello, the graphic novel has gained modern cult status since its publication in 2004. The pilot script has been written by Desperate Housewives andPrime Suspect: USA's Alexandra Cunningham, and if all goes to plan, the Hench pilot should be seen by NBC in the spring.
Hulk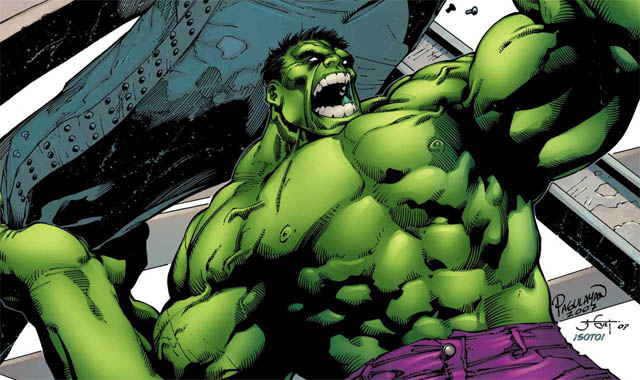 Currently on the shelf, Guillermo Del Toro's Hulk TV series for ABC has been in development for some years now, and despite this year's Marvel-fever following the release of The Avengers, still seems no closer to moving forward.
The sticking point? According to Del Toro, it's the availability of a certain anonymous writer that Marvel is holding out for. In a recent interview with Shocktillyoudrop, the prolific producer-director revealed, "The official word is we are holding, but I don't know…  After The Avengers having the success it had, perhaps the fate of the project may change. Right now officially what I know – and I'm not hiding anything off the record or anything – is that we were told we were waiting for this writer and we were going to do it with him." As soon as we know more, we'll let you know.
Midnighters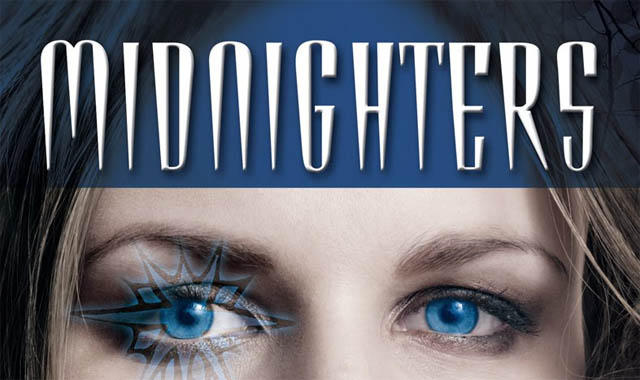 Fans of teen sci-fi fiction won't fail to recognise the name Scott Westerfeld, author of the Ugliesseries of novels set in a future world where it's become the norm for human beings to dramatically alter their appearance and capabilities using surgery that makes the majority of them into gorgeous superficial airheads. We like Scott Westerfeld.
News then, that an adaptation of 2004's Midnighters is back on the cards comes very welcome indeed. The WB was behind a now-defunct push to adapt the series before its merger with UPN, but now it's Fox backing the small screen Midnighters, with help from the makers of Chuck. The show has only received a script commitment as yet, so it's very early days.
The series focuses on Jessica, a teenager who discovers she can enter the "Blue Time", a sort of  witching hour concealed from the rest of humanity, during which she has to use her superhuman powers to protect the world from dangerous supernatural foes.
Powers 
If you've been following the development of FX's Powers adaptation, based on Brian Michael Bendis and Michael Avon Oeming's comics about a pair of homicide detectives who investigate cases involving superheroes, you'll know it's been a bumpy ride. A pilot was produced early last year that the network were dissatisfied with, and after recasting and reshoots were ordered, it seemed Powers was dead in the water.
Not so, according to the comics' creators, though things are certainly moving slowly. The difficulty in this particular adaptation, it's been suggested, is balancing the dark tone of a 10pm slot superhero/police procedural. Let's hope they find a way to make it work, as this one's very much on our 'yes please' list.
Rewind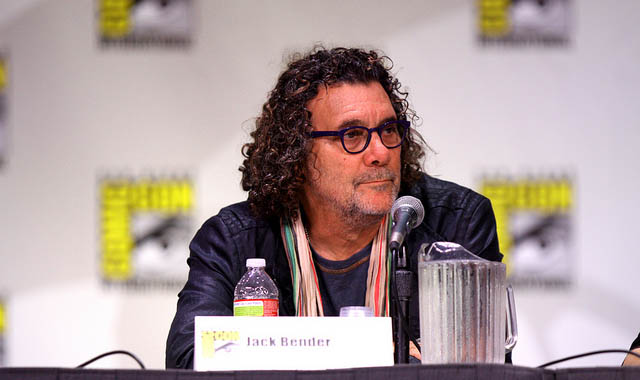 Another from the fine people over at Syfy, Rewind has been on our radars for some time now. A two-hour pilot was ordered for the time-travel action show last year, and has been produced in Toronto, directed by Lost and Alphas' Jack Bender, from a script by Justin Marks. Whether the TV movie will be it, or if there's a series future for Rewind, we'll have to wait to find out.
Shane McRae, Whale Rider's Keisha Castle-Hughes, The Cape's Jennifer Ferrin and more star in the action thriller. In addition to its main cast, Syfy has confirmed that director David Cronenberg is to appear as a guest in the two-hour special, which sets up the story of a group of military operatives travelling through time to stop a terrorist attack from happening in the future. 
S.H.I.E.L.D.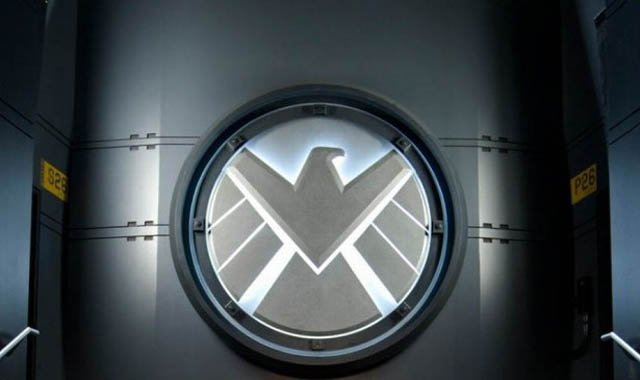 Do we even need to introduce S.H.I.E.L.D.? The ABC pilot that's had Whedon fans all aflutter since it was announced earlier this year, S.H.I.E.L.D. is set in the same universe as Marvel's The Avengers, featuring the same secret military espionage agency as employ Agents Coulson and Hill.
Whedon is set to write S.H.I.E.L.D with long-time Dollhouse and Doctor Horrible's Sing-Along Blog collaborators Jed Whedon and Maurissa Tancharoen. He'll also direct the pilot (which has already gone into production) schedule permitting. That all sounds like rather good news wouldn't you say?
Seeing Things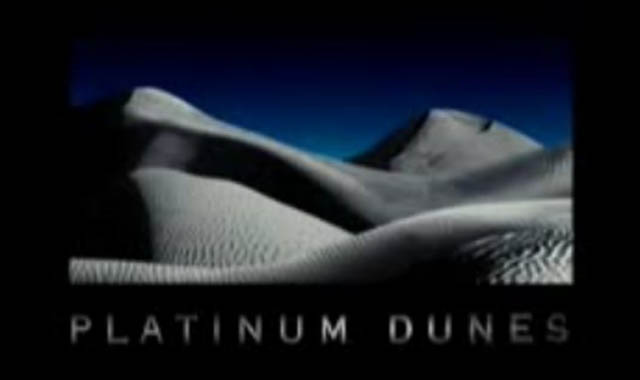 Yet another Syfy-announced project (those chaps don't lack for ideas, do they?), Seeing Things is a proposed adaptation of Scott Mitchell Rosenberg's Grey Legion Platinum Dunes comic. In the source material, a police officer is violently killed, but forced to return as a ghost and carry out covert ops for a shady government agency, something he (and other unwilling spooks) does in order to regain his soul and be reunited with his one true love.
Person Of Interest and Lie To Me's David Slack is on scriptwriting duties for the supernatural cop show alongside The Vampire Diaries and Haven's Gabrielle Stanton.
The Selection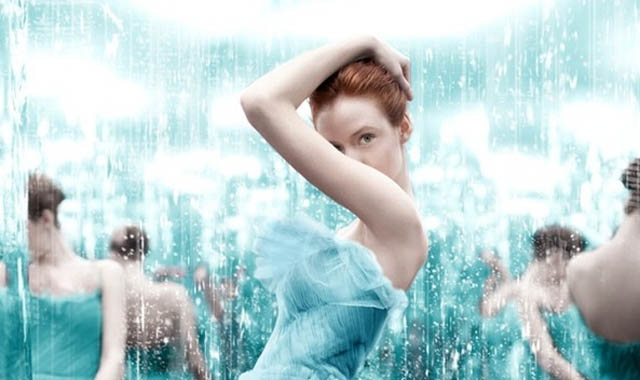 One from The CW this, and a project that, the last we heard about it, was having something of a difficult time. Based on the dystopian novel by Keira Cass set in a world where society is strictly stratified and very few paths exist for social mobility, The Selection follows teenager America Singer, who is selected by lottery to participate in an elite competition to marry a prince.
If The Hunger Games is suddenly ringing in your ears, then you're not alone. The Selection is rarely mentioned without the Suzanne Collins series following on the next breath, or indeed, the early-stage development of a Battle Royale TV series mooted by The CW earlier this year.
Network President Mark Pedowitz announced in April that the show is still very much a possibility, and the pilot is being redeveloped for a push next year, explaining that he wanted to get on the teen dystopia bandwagon because, "If you're not an angel, werewolf or vampire, you're a female heroine who's 16 years old who fights in the future dystopian world."
Untitled Booster Gold Project 
A live-action TV show is still on the cards for 1980s comic-book character Booster Gold, created by Dan Jurgens. A 25th century character who travels back to the present-day DC Universe, fame-hungry Booster Gold uses future technology to evolve into a hero as his story progresses.Smallville fans will be familiar with the character after his season ten cameo appearance.
Life-long Booster fan Andrew Kreisberg (The Justice League, Fringe, Arrow) revealed at the San Diego Comic-Con this year that he was due to hand in the pilot script in August, and that the project had the support of Booster's creator, so now it's wait-and-see time…
Vigilant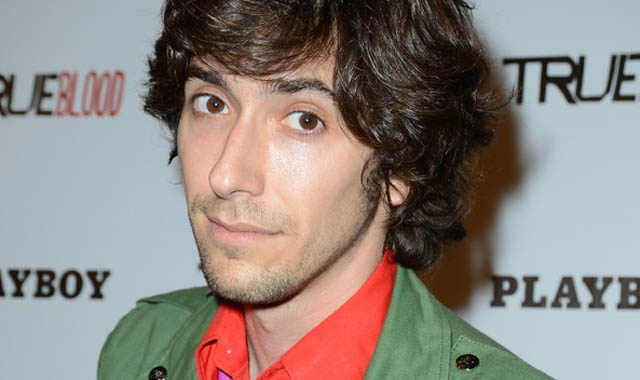 After this year's very decent Chronicle turned screenwriter Max Landis into hot property, Fox didn't waste any time tasking him with a potential new series. That show? Vigilant, which has been described in some quarters as a police drama/superhero origin series, a description that Landis refuted on Twitter, saying, "No spoilers, but calling Vigilant a "super hero show" is a lot like callingTaxi Driver a pre-cursor to Spider-Man 3".
Vigilant's protagonist is a twenty-year old female crime-fighting vigilante seeking to bring down crims and corruption. According to Landis, the show has more in common with The Wire thanSmallville, not that he's setting the bar high or anything…
Wunderland 
And finally, our twenty-fifth interesting-sounding sci-fi/fantasy in-development show comes from The CW. Announced last month, Wunderland is the brainchild of The Playboy Club creator's Chad Hodge, and centres on a young female detective in modern-day LA who, Alice-like, discovers another world that exists underneath the city.
TV-land, it seems, has an penchant for combining police procedurals with fantasy elements in the style of Angel, Grimm, and Beauty And The Beast. Some press outlets have so far seized upon the notion of Wunderland being a "sexy Alice in Wonderland", but here's hoping it aims much, much higher than that.
NB: This preview was written using the most recent information available at the time of writing, so apologies if we've missed any development updates. Fill us in below if you know more!