News
What next for J K Rowling?
Now that Harry Potter is finished, what does J K Rowling try and do now? We're betting we've not heard the last of Hogwarts...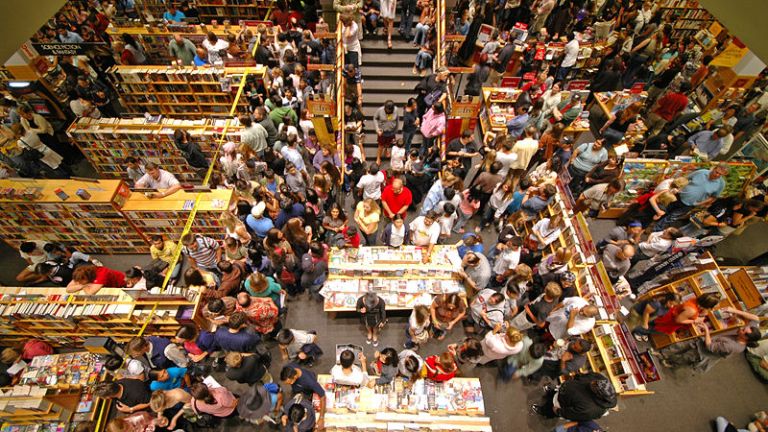 She's sold over 325 million books worldwide and amassed a personal fortune of around £545 million, but what will author J K Rowling do now the Harry Potter saga's been brought to a close?
Can the seven-volume tale of Hogwarts' most famous pupil ever be bested? And will she even try? For despite being the hottest property in publishing – and the first person in history to become a US-dollar billionaire by writing books – the success of the Harry Potter series may prove a limiting rather than liberating factor in whatever she tries next.
At first glance, starting a new franchise seems the smart thing to do. Invent some new characters, with a new world for them to live in and new adventures for them to enjoy. But it's no easy task, as the phenomenal success of the Harry Potter books sets the expectations bar impossibly high.
As Rowling herself concedes. "I can never write anything as popular again. Lightning doesn't strike the same place twice".
However different she makes her next book, you can guarantee every reviewer and reader will compare it Harry Potter, and until the new characters establish themselves as individuals in their own right, lack of familiarity means those comparisons will almost certainly be negative. Having everything you do constantly – and detrimentally – compared to your earlier worth can be soul destroying; just look what happened to comedians Phil Silvers and Tony Hancock.
Alternatively, Rowling could return to the characters she's already made famous, and explore what they did after leaving Hogwarts. In other words, she could do for the Harry Potter series what Tucker's Luck did for Grange Hill.
J K Rowling herself has in fact entertained this as a possibility. "Because the world is so big, there would be room to do other stuff", she explains. "I'm not planning to do that, but I'm not going to say I'm never going to do it."
But let's face it – Tucker's Luck didn't even come close to repeating the success of its parent programme, lasting less than 30 episodes. Grange Hill has been running for almost 30 years. Would tales of Harry Potter's first job or of Hermione studying for a Doctorate in Magic fare any better?
Whether or not her next novel takes place in the Harry Potter universe, Rowling must exercise considerable self discipline in keeping it tight and relevant to the readers.
Unfortunately, the progression of the Potter series gives cause for alarm here. As the phenomenon took off and her power to call the shots grew, so did her novels – to near-gigantic proportions towards the end. Although still a strong story and a great read in its own right, Order of the Phoenix was criticised as being bloated at 766 pages (UK edition). Could her editor not have brought her down to earth a little?
Perhaps not. In ancient Rome, conquering generals were accompanied on victory parades by a servant who reminded him from time to time that he was only mortal, lest his achievements go to his head. If Bloomsbury did that with J K Rowling, she could sack him. With no one in a position to rein her in and keep her feet on the ground, her work could become less and less relevant to the people that make up her current fan base.
That said, after Phoenix, the last two novels in the series weighed in at a mighty but manageable 600 pages, so maybe self discipline will win the day after all.
Perhaps the course she's least likely to take is to retire to her adopted Edinburgh and spend her money (or at least as much of it as anyone can spend in a single lifetime). For her, it was never about the money anyway, and she's been rich beyond avarice for years. If she wanted to build a nest egg and retire, she could've done it at least three books ago.
No, an inactive J K Rowling would soon get bored, and at 41, she's hardly likely to spend the next 30 or 40 years as a lady of leisure. Creative types want to create, and those likely to rest on their laurels tend not to produce works as successful as the Harry Potter series. She might take a break for a while, but retirement simply isn't an option she'd even consider.
Whatever J K Rowling tries next, she can be sure Harry Potter and friends will be a tough act to follow. So let's leave the final word to the lady herself. "I'll do exactly what I did with Harry – I'll write what I really want to write, and if it's something similar, that's OK, and if it's something very different, that's OK. I just really want to fall in love with an idea again, and go with that."