News
Warner Bros. Cracks Down on Harry Potter Fan Events
Warner Bros. has updated its "unauthorized commercial activity" guidelines surrounding Harry Potter fan events.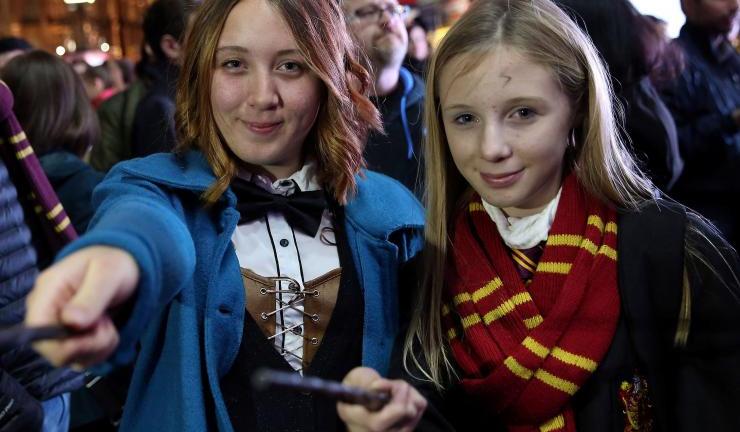 Warner Bros. is cracking down on Harry Potter fan events, according to a recent AP article. The story highlights a Pennsylvania-based Harry Potter fan festival that was recently sent a letter by Warner Bros. to inform the organizing committee of new guidelines that prohibit festivals from using of any names, places or objects from the series. The event has since been changed to a more generic Wands & Wizards theme.
"Warner Bros. is always pleased to learn of the enthusiasm of Harry Potter fans, but we are concerned, and do object, when fan gatherings become a vehicle for unauthorized commercial activity," the company said.
This represents a more active policing of copyright for the historically fan-unfriendly Warner Bros. In addition to the Pennsylvania festival, directors for Harry Potter-themed events in other cities, such as Aurora, Illinois and Ithaca, New York, have reported receiving letters.
"Magic existed before Harry Potter, and you can't put a trademark on enthusiasm and creativity," said Darlynne Overbaugh, the director of Ithaca's 'Wizarding Weekend," who received a letter from Warner Bros. in February.
While fans argue that these sorts of usually free events only increase interest in the intellectual property, in this case the world of Harry Potter, Warner Bros. seems to think that these sorts of fan events endanger their trademark.
"Obviously one could argue that is the wrong business decision and that by having these informal pop-up festivals, it makes all the Harry Potter fans more enthusiastic and more likely to go to the movies and theme parks," Gregory Mandel, professor of intellectual property law at Temple University, told the Associated Press.
Whatever the financial truth, this is not a good look for Warner Bros., which has already frustrated Harry Potter fans with decisions surrounding the Fantastic Beasts film franchise. Will these frustrations result in a loss in revenue for Warner Bros.? We'll see.