News
Valiant Announces Six New Series for 2015
Valiant Entertainment have just unveiled six new comics for 2015, and they look kind of amazing.
Valiant publish damn good comics. Sorry, we're still reeling from that Twin Peaks thing. Anyway, it's true. Not only have they successfully revitalized a brand and characters long thought to be a relic of a bygone era, but they've assembled some of the best talent in the business to do it. So, now what do they do?
They expand the line with six more crazy titles, for Valiant Next. And wait until you see the creators they have lined up…
We'll kick things off with seven preview pages from The Valiant, described as "a battle ten millennia in the making" and written by Jeff Lemire and Matt Kindt, with art by the great Paolo Rivera. It arrives in December.
The Eternal Warrior has protected the Earth for more than 10,000 years. A master of countless weapons and long forgotten martial arts, he is guided by the Geomancers – those who speak for the Earth. During his long watch, the Eternal Warrior has failed three times. Each time, the Geomancer was killed…and a new dark age for humanity began. Each time, he was unable to stop The Immortal Enemy – a monstrous force of nature. A civilization killer. A horror that appears differently each time it arrives…and whose seemingly only purpose is to bring disorder and darkness to the world. Now, the time has come for The Immortal Enemy to return once more. But, this time, the Eternal Warrior will be ready. This time, he has a force greater than any single warrior. This time, he has…THE VALIANT.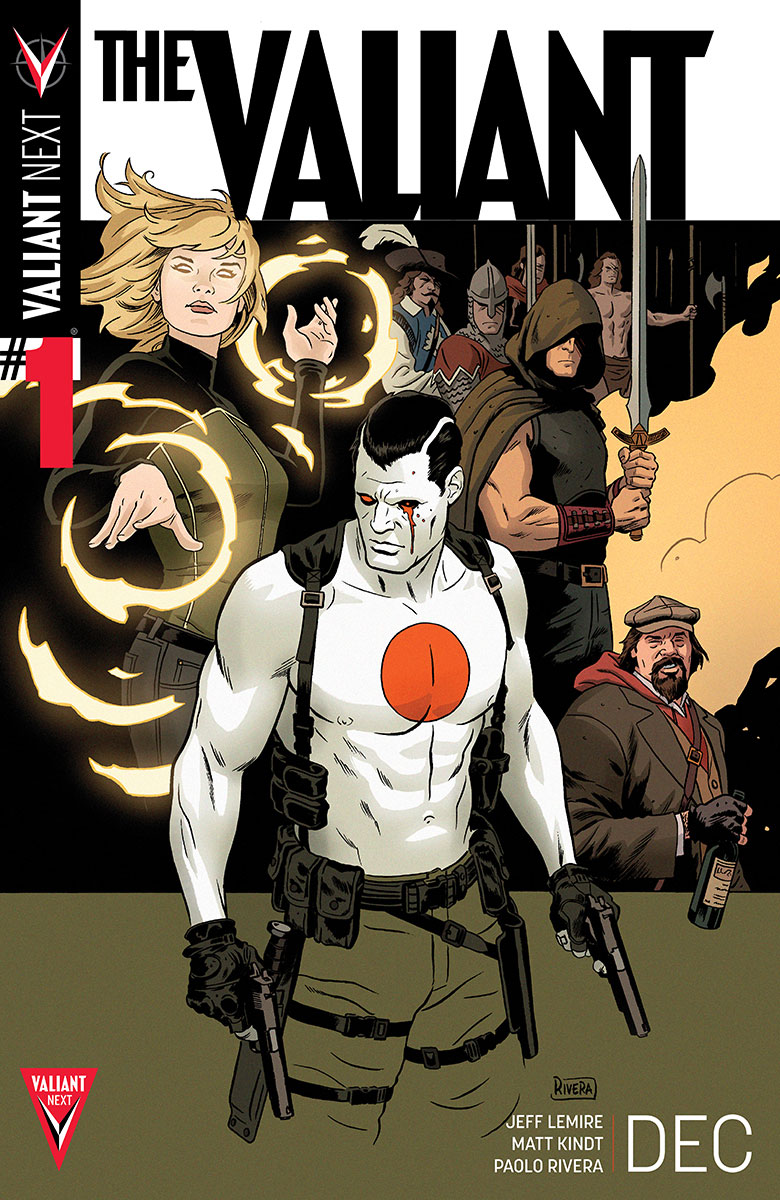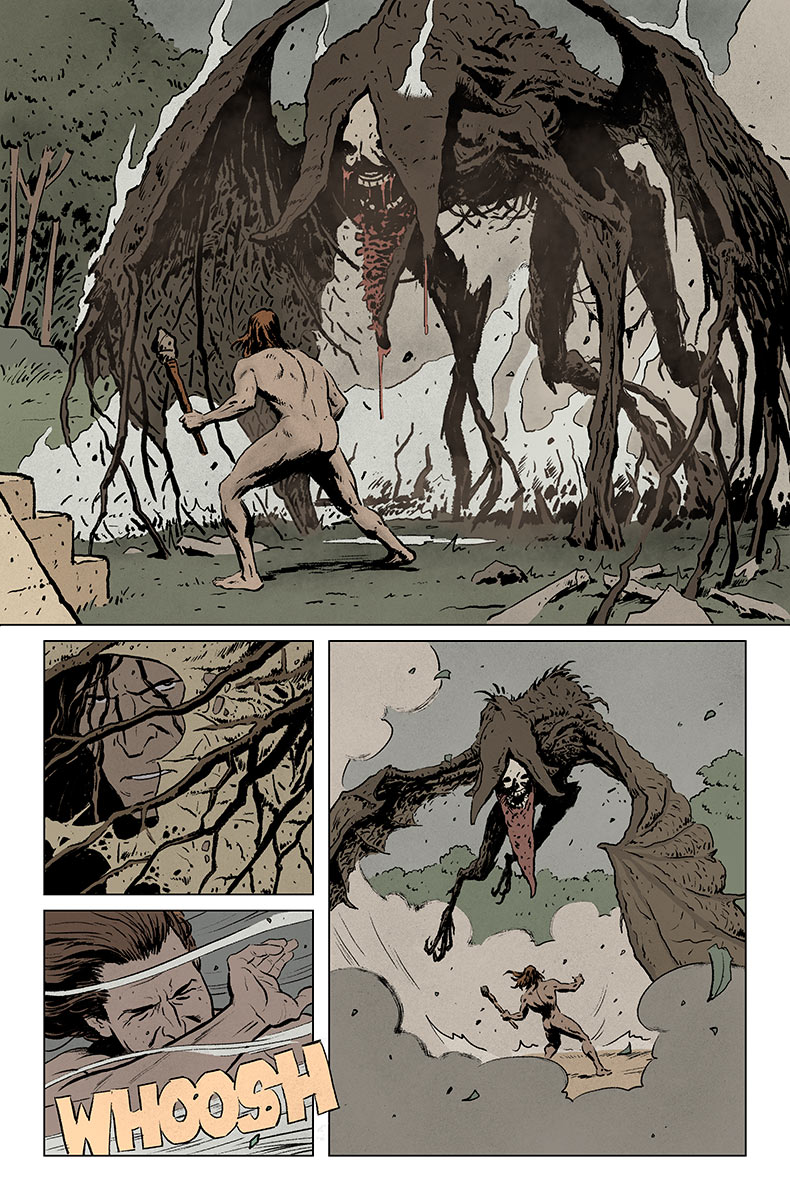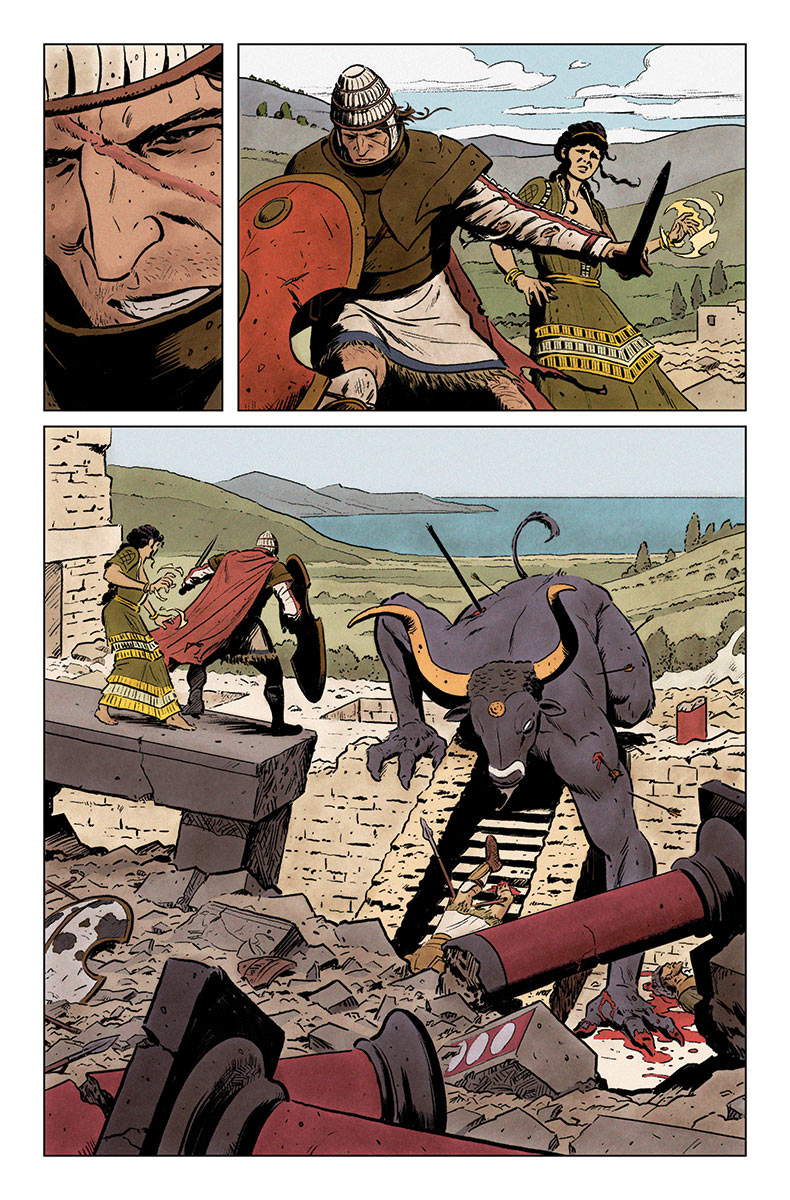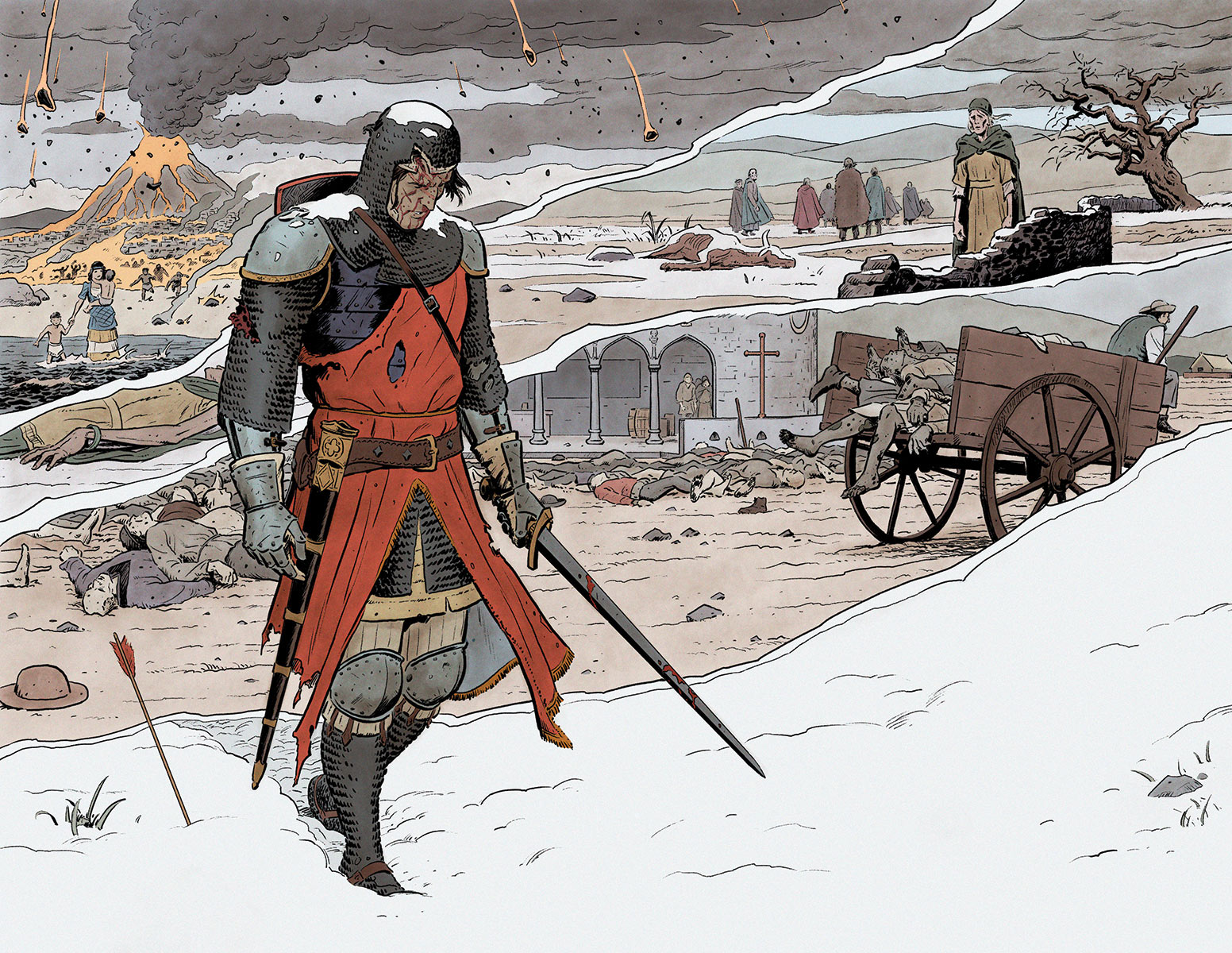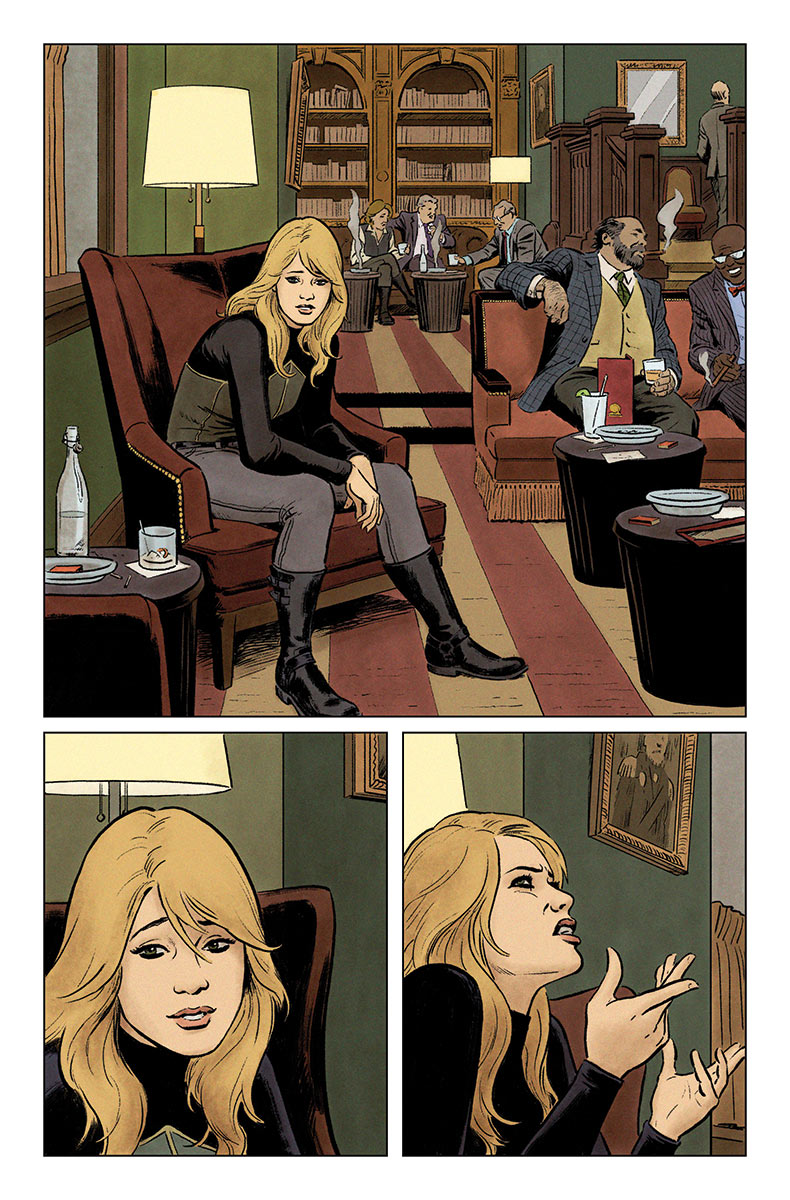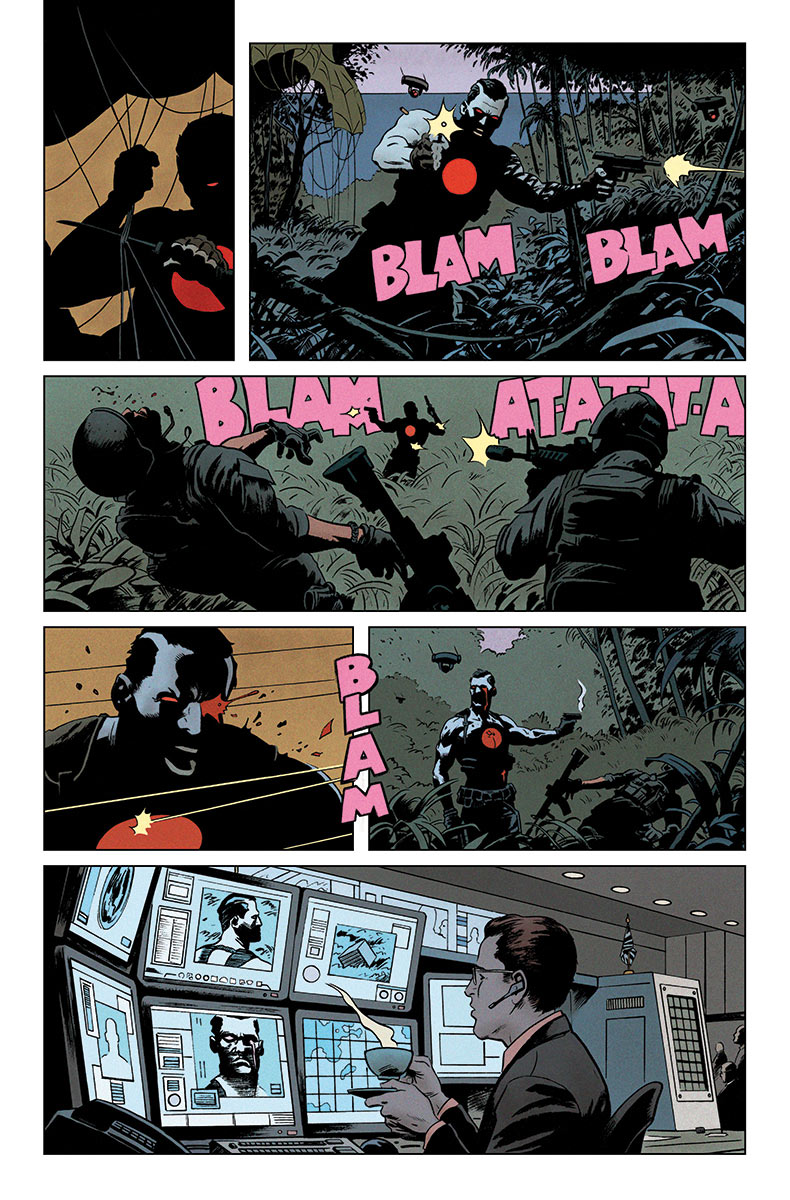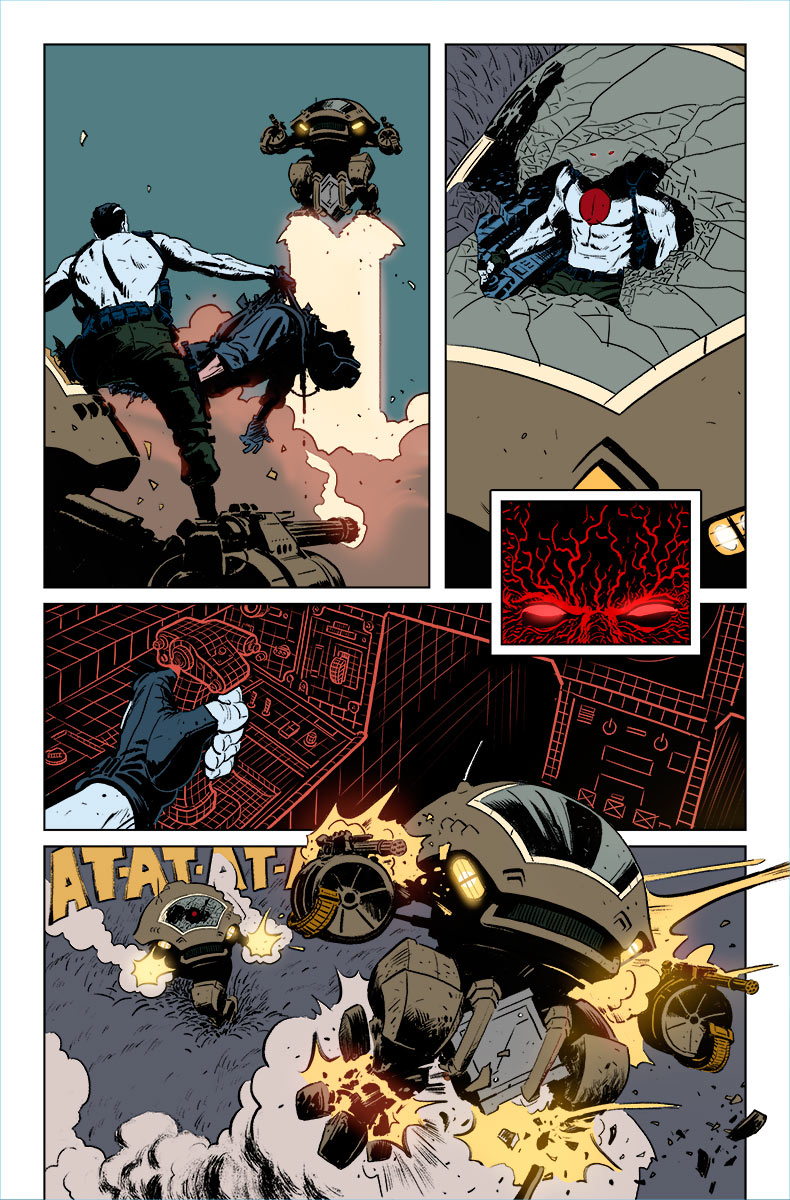 And then there's Ivar, Timewalker by Fred Van Lente and Clayton Henry, coming in January.
At this very moment in Geneva, Switzerland, history is being made. A thousand meters underground inside the Large Hadron Collider, researcher Neela Sethi is about to discover time travel – and jeopardize her life in the process.  But she doesn't know that yet. Ten minutes from now, every deadbeat chrononaut, wannabe conqueror, and misguided protector of the timestream will be banging down her door. Good thing that the legendary Ivar, Timewalker, got there first…right? Now it's down to history's most jaded, most tempestuous time traveler to stop the worst of everything that is, was, and will be…before time runs out!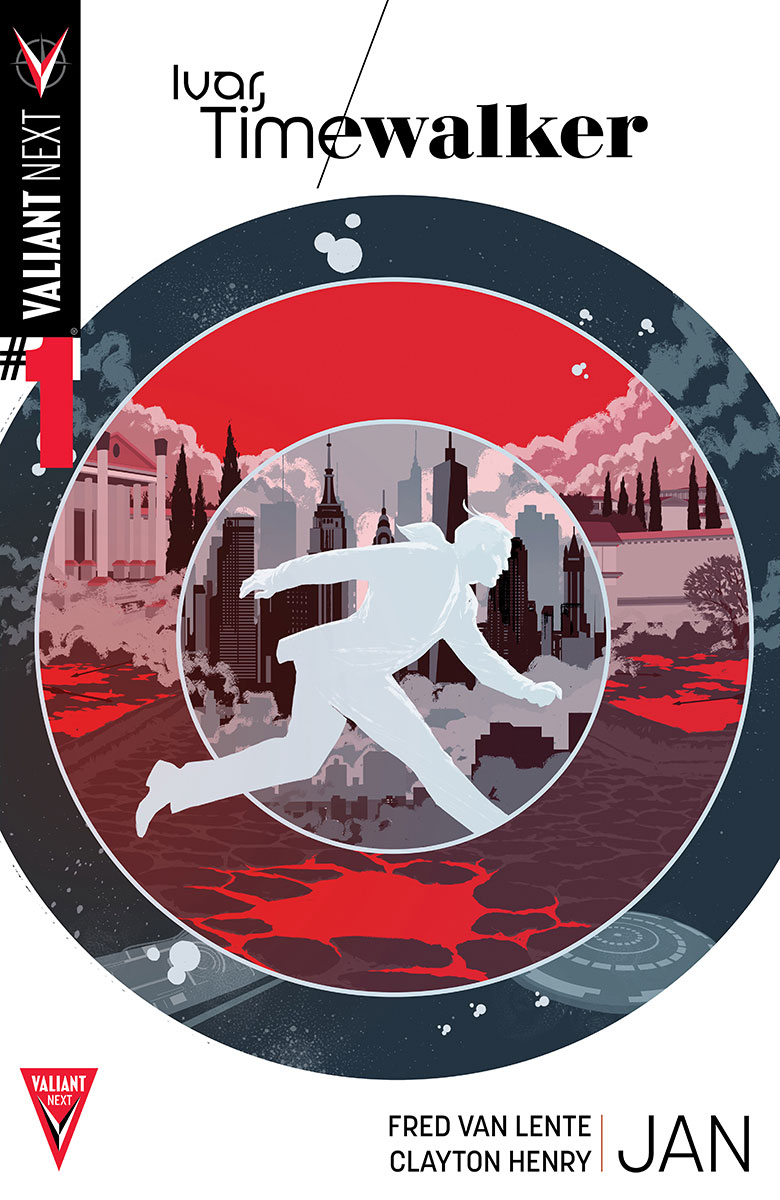 In February, we get Divinity, a four-issue limited series from Matt Kindt and Trevor Hairsine. 
At the height of the Cold War, the Soviet Union – determined to win the Space Race at any cost – green lit a dangerously advanced mission. They sent a man farther into the cosmos than anyone has gone before or since. Lost in the stars, he encountered something unknown. Something that…changed him.

Long thought lost and erased from the history books, he has suddenly returned, crash-landing in the Australian Outback. The few that have been able to reach him believe him to be a deity -– one who turned the scorched desert into a lush oasis. They say he can bend matter, space, and even time to his will. Earth is about to meet a new god. And he's a communist. 

How long can it be before the first confrontation between mankind and DIVINITY begins?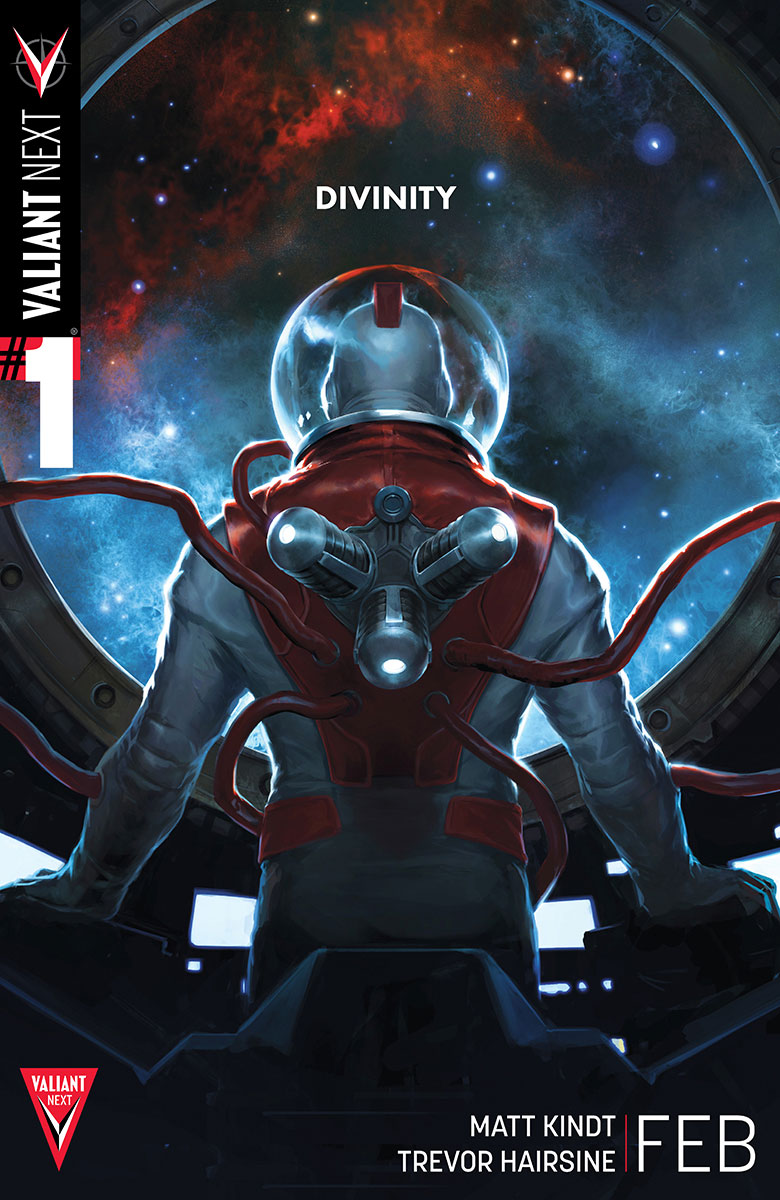 Also in February comes Imperium, from Joshua Dysart and Doug Braithwaite.
Toyo Harada is the most dangerous human being on the planet. Imbued with incredible powers of the mind, he has spent his life guiding humanity from the shadows. But today he is a wanted man.  His powers are public knowledge, his allies have turned to enemies, and he is hunted by every government on the planet. 

Instead of surrendering, Harada has one last unthinkable gambit to play: to achieve more, faster, and with less, he will build a coalition of the powerful, the unscrupulous and the insane. No longer content to demand a better future, he will recruit a violent legion from the darkest corners of the Earth to fight for it. The battle for utopia begins now.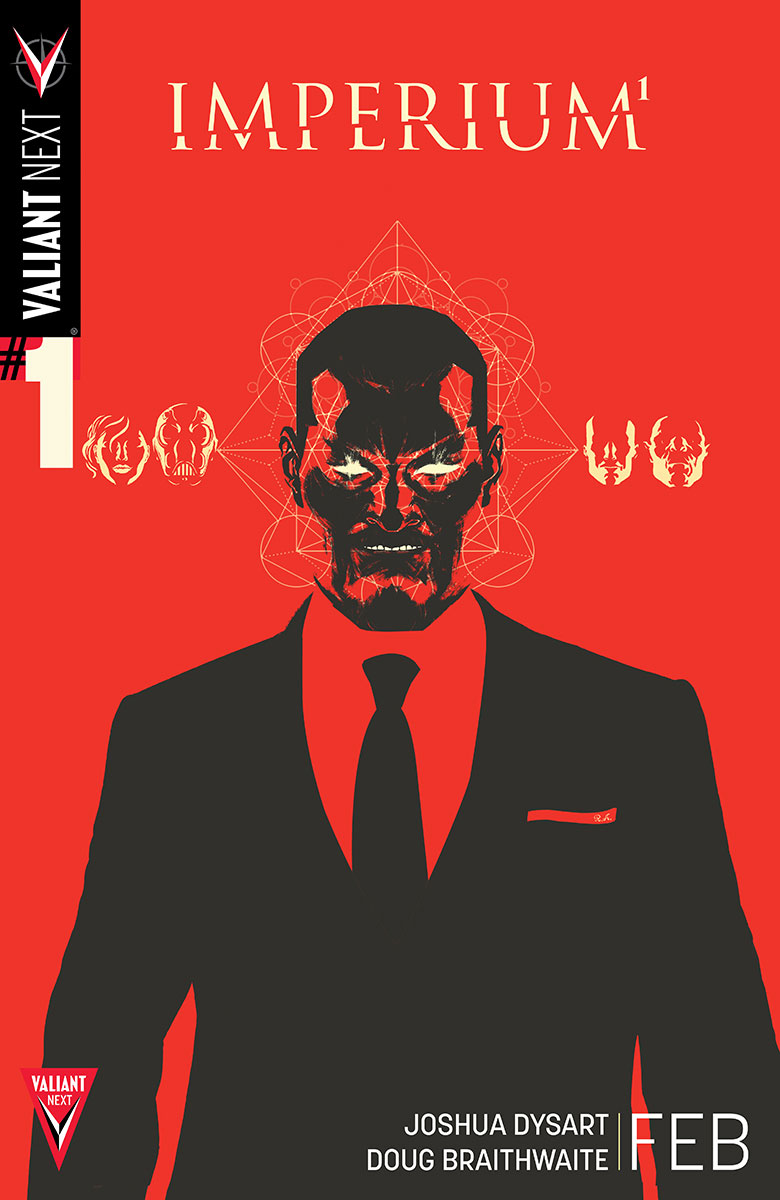 And then, in March, my personal favorite, Ninjak, from Matt Kindt and Clay Mann.
Then: Meet inexperienced MI-6 recruit Colin King on his first mission in the field as he learns the basics of spycraft and counterintelligence, and develops a volatile relationship with his first handler.     Now: Colin King is Ninjak, the world's foremost intelligence operative, weapons expert, and master assassin.  And he's hunting the Shadow Seven – a secret cabal of shinobi masters with mysterious ties to his training and tragic past.  
Finally, in April, comes Bloodshot Reborn from Jeff Lemire and Mico Suayan.
Bloodshot's nanites made him a nearly unstoppable killing machine. His enhanced strength, speed, endurance, and healing made him the perfect weapon, and he served his masters at Project Rising Spirit – a private contractor trafficking in violence – very well. 

Now, Bloodshot is a shadow of his former self. He lives in self-imposed exile, reeling from the consequences of his past life and the recent events that nearly drove him mad. But when a rash of shootings by gunmen who appear to look just like Bloodshot begin, his guilt will send him on a mission to stop the killers, even if it means diving headlong into the violence that nearly destroyed him.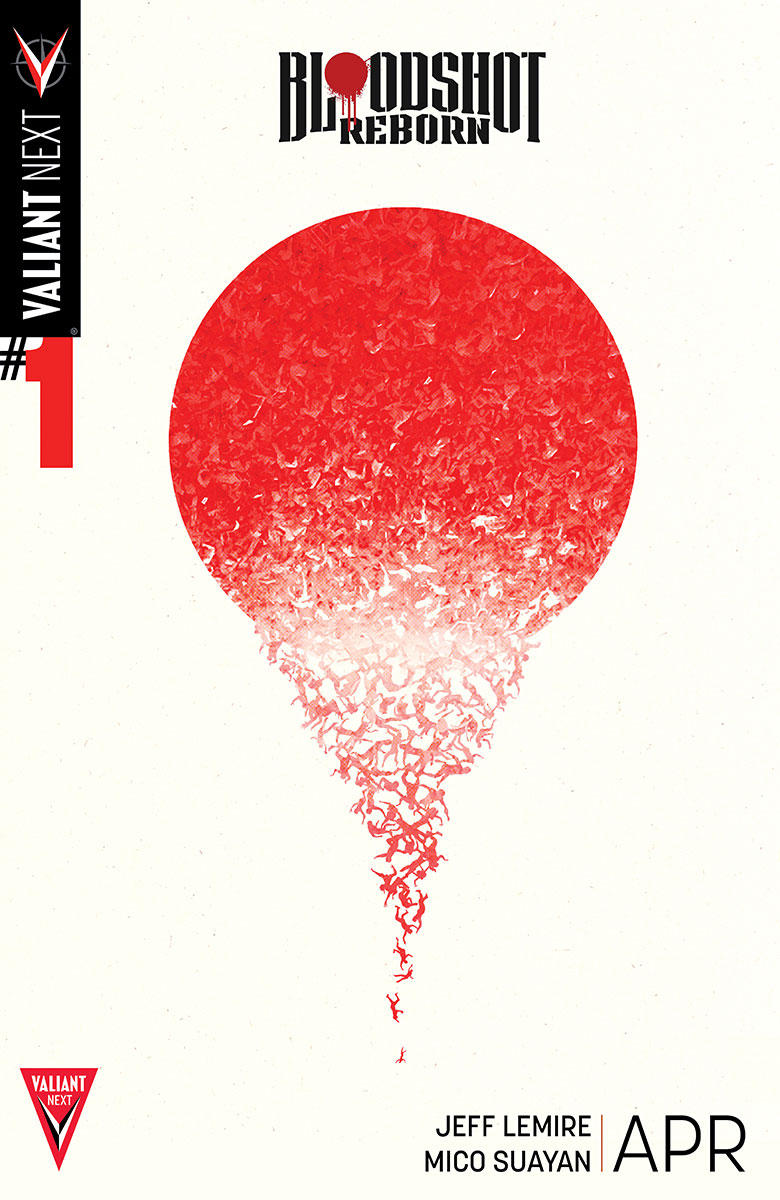 Like us on Facebook and follow us on Twitter for all news updates related to the world of geek. And Google+, if that's your thing!