News
Ursula K. Le Guin's The Telling To Get Big-Screen Adaptation
Star Trek: Discovery's Rekha Sharma will star in the science fiction story from director Leena Pendharker.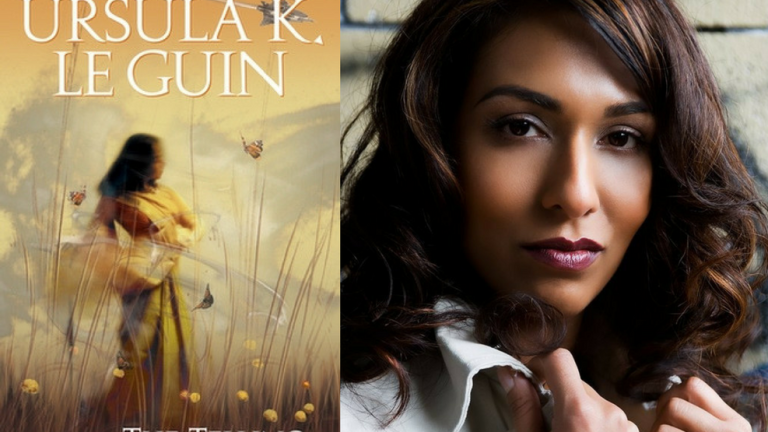 Hollywood should thoughtfully adapt all of Ursula K. Le Guin's stories, and The Telling is a good start. According to THR, the science fiction novel written by the renowned author is getting the big-screen treatment from Bayview Films. Le Guin was working alongside the studio before her death in January.
The Telling is the story of Sutty Dass, a woman who travels from a war-torn Earth to the planet of Aka. Once there, Sutty discovers that Aka has suppressed much of its rich culture in the quest for further technological advancements. As she travels deeper into the countryside, she learns about the Telling, the old faith of the Akans, which has been banned. As with all of Le Guin's works, The Telling is a thoughtful reflection of the struggles and joys of our own world wrapped up in a great story.
Sutty Dass will be played by Rekha Sharma, which is exciting news because Sharma pretty much always plays antagonists (Battlestar Galactica, Star Trek: Discovery, The 100). It will be nice to see her in a different kind of role. Leena Pendharker (20 Weeks, Raspberry Magic) will be adapting the book into a screenplay and directing the film.
"I'm honored to bring the work of one of science fiction's most esteemed writers to the screen especially in these times when strong female voices are needed," said Pendharkar. "The Telling is a humanistic science fiction film about a woman trying to find her way in a culture overrun by technology."
The Telling is slated to start filming later this year, with a planned release in 2019.