News
Ursula K. Le Guin's Nine Lives Movie Casts Jonny Lee Miller and Common
Nine Lives, a novelette from the late sci-fi great, Ursula K. Le Guin, is being developed as a movie.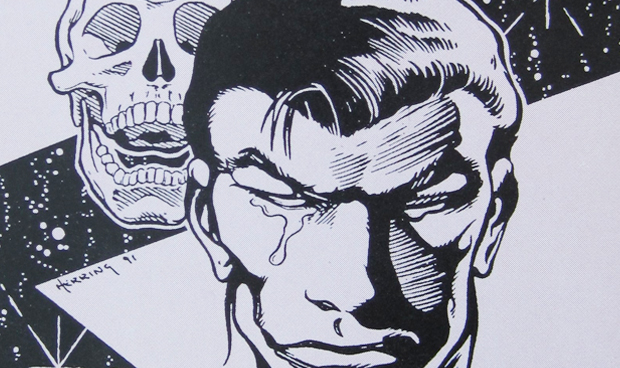 The legacy of the influential sci-fi author, Ursula K. Le Guin, appears to be highly coveted in the immediate aftermath of her death this past January, with live-action adaptation projects continuing to join the queue. While prospects are glistening for a movie adaptation of The Telling, as well as a properly-reverent movie adaptation of Le Guin's sprawling magnum opus, the Earthsea novels, the latest project is a bit more of an esoteric choice from her works, a 1969 novelette, called Nine Lives.
Nine Lives is expected to commence production in the summer of 2019 with U.K. producers Gavin Humphries (Pin Cushion) of Quark Films and former Sony Pictures International producer Josephine Rose, reports Deadline. Tom Basden will co-write the script with Siri Rodnes, an actress and burgeoning filmmaker, who will take the creative plunge as director. Basden, who procured a BAFTA nomination for writing the Netflix series, Fresh Meat, is the creator and writer for the ITV2 comedy, Plebs (soon to be adapted in the U.S. by Seth Rogen), on which he also co-stars. He also created the comedy series, Gap Year.
In the latest news, via Deadline, the Nine Lives movie has procured its co-headliners in Jonny Lee Miller and Common.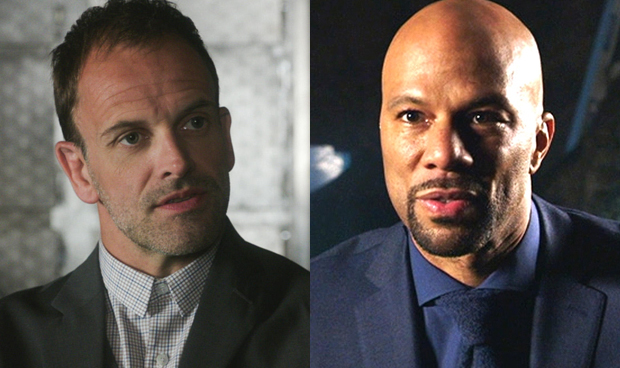 Miller, whose starring role as a modernized Sherlock Holmes on CBS's Elementary is in production for its seventh season, mostly divides his time off the set for the theater, an endeavor for which he notably earned an Olivier Award win with Benedict Cumberbatch for their co-starring role in 2011's London run of Frankenstein. He is also set for a Broadway run in director Rupert Goold's Ink. Along with a two-decades-in-the-making role reprisal in 2017 sequel T2 Trainspotting, his more recent onscreen roles include Byzantium, Dark Shadows and a 2010 run on Showtime's Dexter.
Common, a Grammy-winning rapper, has been a fixture in film and television, recently appearing in movies such as Hunter Killer, The Hate U Give, Girls Trip, Meagan Leavey and Selma, with action turns in Suicide Squad, Run All Night and fielded a brutal onscreen scrap with a certain legendary hitman in John Wick: Chapter 2. His acting career also received a big boost from a memorable 2011-2014 co-starring run on AMC western series Hell on Wheels.
Nine Lives was published by Le Guin in Playboy back in 1969, but under the sexist caveat – commonly practiced at the time – that her name be published as "U.K. Le Guinn" to hide her gender (à la Star Trek writer Dorothy "D.C." Fontana). Apropos to the movie adaptation team's comedic leanings, the story is a dark comedy, set on a drilling base on the Moon, where two ennui-afflicted workers are excited about the idea that their company is sending new personnel, only to learn that the arrivals are a set of ten clones. The story uses its sci-fi tropes to explore themes that remain relevant, such as technology-enabled isolationism and the erosion of individualism, as well as ontological questions about what defines life.
Interestingly, with Le Guin known to be extremely critical of adaptations of her work (she famously lambasted the 2004 Earthsea TV movie), it may be somewhat poetic that Nine Lives writer/director Rodnes actually knew Le Guin, having met the American author after adapting one of her short stories at the NFTS film school in Beaconsfield, Buckinghamshire, England. Rodness procured a BAFTA nomination for the 2016 short, Take Your Partner, and was reportedly mentored by Ex Machina and Trainspotting producer Andrew Macdonald on the BFI's Flare LGBT training program.
We will keep you updated on the Nine Lives movie adaptation as things develop!
Joseph Baxter is a contributor for Den of Geek and Syfy Wire. You can find his work here. Follow him on Twitter @josbaxter.