News
Tom Clancy Dies at 66
One of the bestselling authors of the last thirty years whose writings birthed multiple film and video game franchises died Tuesday at the age of 66.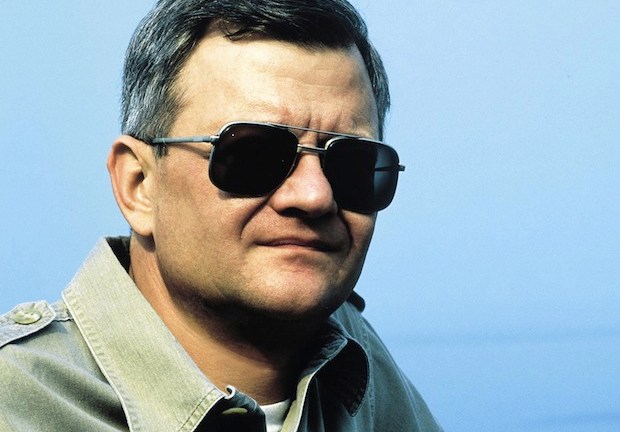 Tom Clancy, the best-selling author of internationally acclaimed military and espionage novels whose thrills always kept readers turning the page, died in a Baltimore hospital Tuesday. He was 66. The news, which was released by publisher G.P. Putnam's Sons President Ivan Held, did not include a cause of death.
A celebrated author, Clancy is most renown for the creations of characters Jack Ryan and John Clark, who feature in all but two of his novels. These two characters have also appeared in Hollywood adaptations of his works, including The Hunt for Red October (1989), Patriot Games (1992), Clear and Present Danger (1994), and The Sum of All Fears (2002). In those films, Ryan was played by actors Alec Baldwin, Harrison Ford, and Ben Affleck while John Clark was also portrayed by Willem Dafoe and Liev Schreiber.
Prior to serving as the author for Hollywood's biggest spy thrillers of the 1990s (a time when Jack Ryan was called the American James Bond), Clancy was once insurance salesman. Indeed, he was running an independent agency providing insurance when he first sold The Hunt for Red October for $5,000 to The Naval Institute Press, a publisher who had yet to release a book. It was published in 1984 and rocketed him off into a career of observation and study in the military sciences, which informed his methodically detailed books. President Ronald Reagan famously endorsed The Hunt for Red October by calling it "my kind of yarn."
Beyond the Jack Ryan thrillers, Clancy even created a brand for himself. In 1998, he was one of the first authors to cross-promote with video game developers when he wrote Rainbow Six in planned synergy with Red Storm Entertainment who released a game of the same name on Nintendo 64 and PlayStation. It would spawn an entire video game franchise of tactical first-person shooters built around a franchise that initially starred John Clark. This eventually led to a number of books published under Clancy's name, but with either ghostwriters or other pseudonym-hidden authors crafting the books, including Tom Clancy's Splinter Cell (2004), which was written by Raymond Benson and served as the basis for the 2004 video game of the same name.
Despite the initial supernova critical support and approval his novels received in the 1980s, Clancy's politics has been criticized throughout his career, especially in contrast to his heroically always-vigilant Jack Ryan who rose from CIA analyst to President of the United States in a half dozen books. As an outspoken Republican, Clancy famously criticized left-wing politicians on The O'Reilly Factor by stating that they were partially responsible for the 9/11 attacks because of their "gutting" of the Central Intelligence Agency; it was one week after September 11, 2001. He later, however, became increasingly critical of the Bush Administration and Defense Secretary Donald Rumsfeld in particular.
Clancy's Clear and Present Danger sold 1,625,544 hardcover copies in its 1989 publishing, making it the bestselling novel of the 1980s. Clancy also held the distinction of being one of the only three authors to sell two million copies of a first printing in the 1990s, the other two being John Grisham and JK Rowling. Clancy was honored with the Yeoman Warder Award of The Tower of London, holding the title "Supernumerary Yeoman." He also received the Alfred Thayer Mahan Award for Literary Achievement in 1990 from the Navy League of the United States.
His next book, Command Authority, will be published posthumously on December 3. The Jack Ryan film franchise is also set to be rebooted on Christmas Day 2013 with Chris Pine as Jack Ryan and Keira Knightley as Cathy Ryan in Kenneth Branagh's Jack Ryan: Shadow Recruit.
Like us on Facebook and follow us on Twitter for all news updates related to the world of geek. And Google+, if that's your thing!