News
J.R.R. Tolkien Biopic Trailer, Release Date, Cast and Everything to Know
Nicholas Hoult stars in Tolkien, a biopic focusing on the celebrated author of The Hobbit and The Lord of the Rings.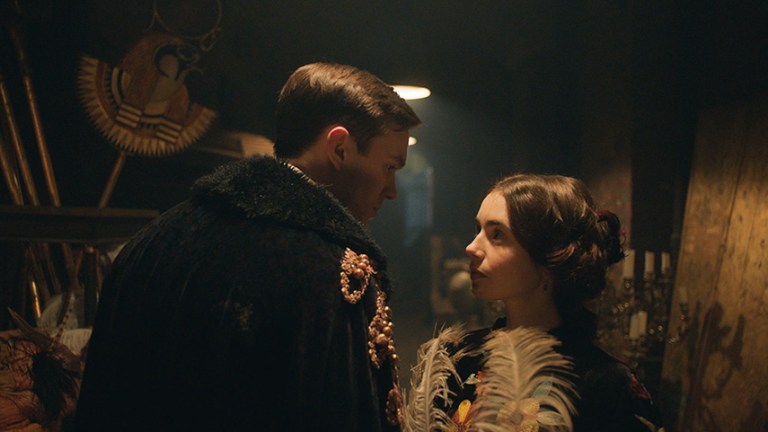 The major works of John Ronald Reuel (J.R.R.) Tolkien were adapted in an epic manner in contemporary film by director Peter Jackson's The Lord of the Rings Trilogy and, years later, in The Hobbit Trilogy, with grandiose (allegedly exorbitant) television series plans now in the works over at Amazon Studios. Yet, an upcoming biopic will cover another story connected to the influential author, namely his own life story.
While the biopic, titled Tolkien, stayed in the pipeline for a few years, things finally came together with director Dome Karukoski, who helmed this movie about the mind that made Middle-earth, which is headlined by Nicholas Hoult and Lily Collins.
Tolkien Trailer
A new trailer has arrived for Tolkien. Check it out below!
And here's the first trailer:
Tolkien Release Date
Tolkien has ventured there and back again to finally set its release date for May 10.
Tolkien Story
Tolkien explores the circumstances that shaped Tolkien into becoming the author of the world's most famous fantasy novels. The film will show how the marriage of young Tolkien to Edith Bratt was interrupted in 1914 by World War I. After deliberation, Tolkien enlisted, experiencing four years of the world-altering global conflagration. The experiences would become the inspiration for Tolkien's conception of 1937's The Hobbit; a mythology he would expand exponentially with 1954-1955's The Lord of the Rings novel trilogy, along with several supplemental Middle-earth-based stories, many of which would be published posthumously under the editorial stewardship of his son Christopher.
Tolkien certainly has compelling source material to utilize in telling the iconic author's story, which was wrought in not only war, but a quirky romance. Moreover, it will be interesting for fans, both casual and passionate, to witness the events that drove a certain young second lieutenant in the British Army to conjure the magical, ethereal, quasi-medieval world of Middle-earth and weave the intricate details of its sprawling mythology.
Tolkien Cast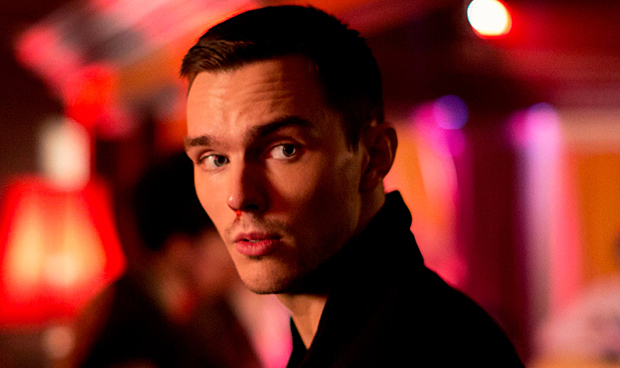 Nicholas Hoult took the biopic's title role as one the 20th century's most celebrated authors, J.R.R. Tolkien. While Hoult has become a perennial blockbuster actor, playing Hank McCoy/Beast in the current X-Men films and was a catchphrase-coining standout in 2015's apocalyptic franchise revival Mad Max: Fury Road, this prospective role in Tolkien won't even be his first experience playing a famous author, having played the role of the reclusive J.D. Salinger in September's Rebel in the Rye. While he fielded an uncredited role reprisal as Beast in Deadpool 2 last year, he'll be back properly in X-Men: Dark Phoenix, which is set for June.
Lily Collins will play Edith Bratt, the love of Tolkien's life. She was a central figure in his life during the horrors of the First World War and would eventually become his wife, who in turn inspired Tolkien to create the graceful elvin characters of Middle-earth, including Arwen, the character played by Liv Tyler in Peter Jackson's adaptation of Lord of the Rings.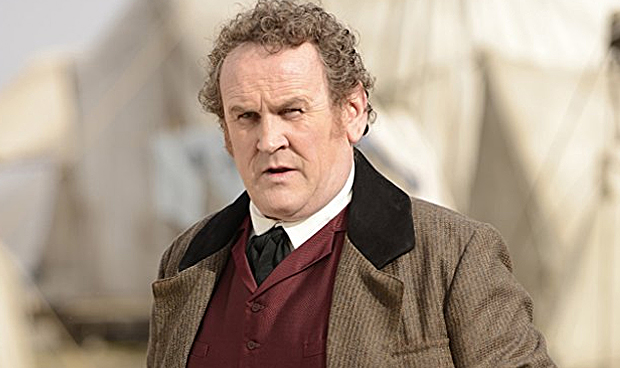 Colm Meaney plays a crucial figure in the life of J.R.R. in Father Francis Xavier Morgan. An overseer of the Birmingham Oratory, Morgan was frequently cited in Tolkien's memoirs as a profoundly influential figure in his life, specifically when it came to charity and forgiveness amidst the darkest of circumstances; themes that are reflected in his Middle Earth novels.
Meaney, a veteran Irish actor, has seen and done it all on the screen and stage. Yet, he is best known to genre fans from the Star Trek television franchise as (transporter) Chief Miles O'Brien, first recurring on Star Trek: The Next Generation (starting in the pilot,) and later crossing over to the main cast of Star Trek: Deep Space Nine; a role that, astoundingly, lasted 12 years (1987-1999,) uninterrupted. He recently appeared on TNT's young Shakespeare series, Will, as impresario James Burbage. He also fielded a lengthy, fact-based, 2011-2016 run as the shady, yet enigmatic railroad entrepreneur, Thomas Durant, on AMC's Hell on Wheels.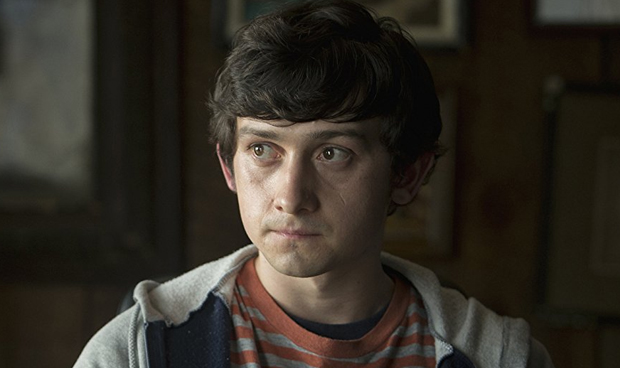 Craig Roberts plays a character named Sam, a close friend of J.R.R.'s who served with the would-be Middle Earth-maker during the horrific, trench-trapped experiences of World War I. Of course, the name Sam will certainly raise flags for fans of Tolkien's work, since, by no coincidence, it is the shortened name of Frodo's unflinchingly loyal companion, Samwise Gamgee, in The Lord of the Rings, a character portrayed in director Peter Jackson's film trilogy to iconic, pathos-packed perfection by Sean Astin.
Roberts, a Welsh actor, is coming off a recently-completed run on the Amazon comedy series Red Oaks, with appearances in films such as The Fundamentals of Caring, 22 Jump Street, Neighbors, Submarine and The First Time. Interestingly, Tolkien will facilitate an onscreen reunion, since Roberts appeared opposite star Nicholas Hoult in the 2015 musical comedy film Kill Your Friends.
Genevieve O'Reilly, Derek Jacobi, Pam Ferris, Tomm Glynn-Carney, Laura Donnelly, Anthony Boyle, and Patrick Gibson also appear in the film. Additionally, Harry Gilby will play young J.R.R.
Tolkien Crew
Dome Karukoski directed Tolkien, working off a script by David Gleeson (The Front Line, Cowboys & Angels) and actor-turned-writer Stephen Beresford (Pride). The Finnish director, Karukoski, is known for films from his home country such as 2017's Tom of Finland, 2014's The Grump and 2010's Lapland Odyssey. With that creative crew set into place, casting for Tolkien is reportedly starting under the auspices of production company Chernin Entertainment at the behest of Fox Searchlight.
Back in 2016, the project – then-titled Middle Earth – tapped James Strong (Broadchurch, Downton Abbey) to direct, working off a script by a burgeoning screenwriter Angus Fletcher. However, the premise of the project in its final form as Tolkien seems to be the same, chronicling the author's youthful experiences in which friendships, love, and an outcast status at school all lead to the horrors of the trenches in the First World War.
Joseph Baxter is a contributor for Den of Geek and Syfy Wire. You can find his work here. Follow him on Twitter @josbaxter.