News
Tokyo Ghoul Live-Action Sequel Release Date and Casting News
Hungry dead things come back to life in sequel to live action adaptation of anime series Tokyo Ghoul.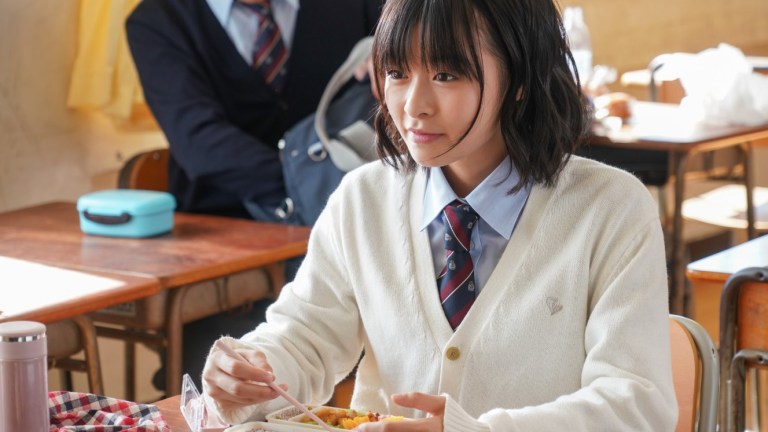 The Tokyo Ghoul live-action sequel is coming to life as the film's official Twitter confirmed a July 19 release date and new casting and. Nana Mori will play Yuriko Kosaka, who was played by Seika Furuhata in the 2017 live action adaption. Mai Kiryu joins the cast as Kimi Nishino. Distributor Shochiku has not yet released an official title for the sequel, which is tentatively being called Tokyo Ghoul 2.
Directed by Kentarō Hagiwara, the live-action Tokyo Ghoul film was released in Japan on July 29, 2017. It had its world premiere during Anime Expo 2017, and had a limited theatrical run from Funimation, which licensed the film for a Blu-ray and DVD release. Tokyo Ghoul starred Masataka Kubota (live-action Death Note, Mars, Photo Braver 7) as protagonist, Ken Kaneki, the first half-human, half-ghoul hybrid. Fumika Shimizu (live-action My Neighbor Seki, HK/Hentai Kamen, Kamen Rider Fourze, Mare) was the heroine, Tōka Kirishima. Yū Aoi was cast as the ghoulish girlfriend Rize Kamishiro, Nobuyuki Suzuki played Kotaro Amon and Yo Oizumi played Kureo Mado.
Nana Mori and Mai Kiryu join returning cast members including Kubota, Shunya Shiraishi as Nishiki Nishio, Hiyori Sakurada as Hinami Fueguchi, Nobuyuki Suzuki as Kotaro Amon, Minosuke Bando as Uta, Kunio Murai as Yoshimura, Shuntaro Yanagi as Renji Yomo, and Kai Ogasawara as Hideyoshi 'Hide' Nagachika. Maika Yamamoto will play Touka Kirishima, replacing Fumika Shimuzu who retired from acting since the 2017 film. Shota Matsuda will play fan favorite Shu Tsukiyama.
Originally created by Sui Ishida for Shueisha's Weekly Young Jump in 2011, Tokyo Ghoul is set in an alternate world where ghouls live among regular people, passing for the living until they get hungry for human flesh. After being attacked on a date with the mysterious Rize Kamishiro, student Ken Kaneki gets implanted with the organs from the ghoul who attacked him and needs to eat human flesh to survive.
Sui Ishida's Tokyo Ghoul was first serialized in Shueisha's seinen manga magazine Weekly Young Jump in 2011 and became one of the best-selling manga in Japan in 2013, with 1,666,348 estimated sales. Tokyo Ghoul was adapted into an anime TV series and has spun off light novels, stage and video games. Sui Ishida's 14 volume-manga is currently in its third season of Tokyo Ghoul on Tokyo MX. A sequel called Tokyo Ghoul:re began serialization in October 2014. A prequel titled Tokyo Ghoul [Jack] ran online on Jump Live.
Tokyo Ghoul will open in Japan on July 19.
Culture Editor Tony Sokol cut his teeth on the wire services and also wrote and produced New York City's Vampyr Theatre and the rock opera AssassiNation: We Killed JFK. Read more of his work here or find him on Twitter @tsokol.